We here at PAPERMAG.com are devoting the final week of our January Health & Wellness month to interviews with awesome plus-sized models who are challenging body norms, one misconception and major campaign at a time. Check back every day this week for more insights on the industry, new burgeoning body-positive movements to check out and more to kickstart your year the right way.

29-year-old Bishamber Das made history in 2014 as the first plus size model to win a title at the international Miss India Europe competition that year -- and she's been on the continuous grind to normalize body shapes of all sorts ever since. Growing up in a British-Asian community with an alcoholic, abusive father, she turned to food for comfort, and subsequently struggled with her self-image. However, Das has ultimately triumphed as the UK's first Asian plus-size model, a feat that you can read more about in our Q&A, alongside insights about progress in the overall industry and how she's giving some much-needed visibility to South Asian women of different sizes.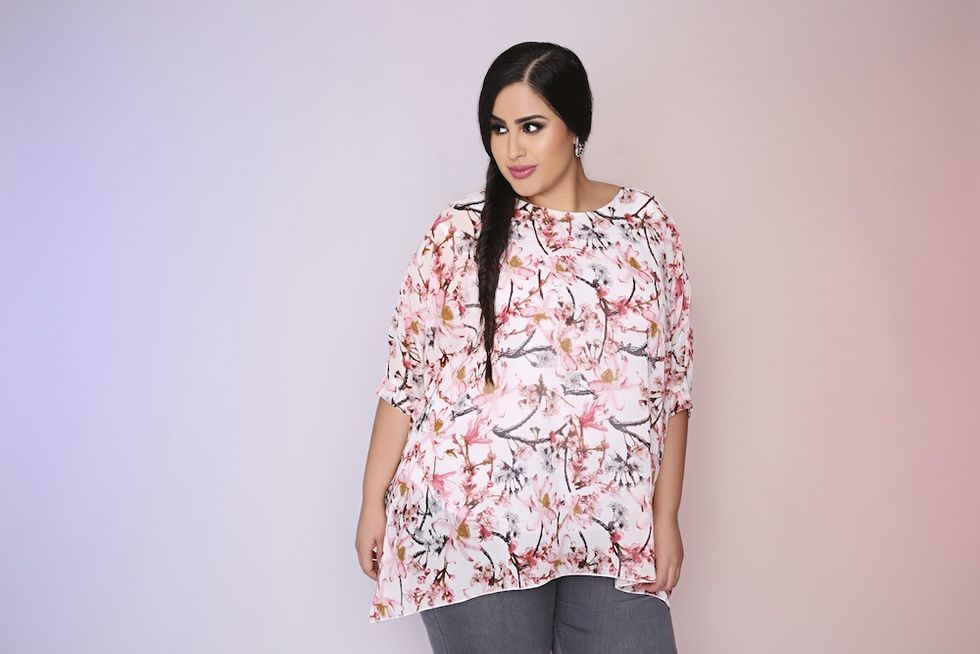 photo via yoursclothing.co.uk
How did you start modeling?
My journey started when I entered a beauty pageant called Miss India Europe 2014; I was the only plus-size woman and went on to become the second runner up. It was an amazing achievement, especially because I was the only plus-size women representing an issue that requires further highlighting.
On that note, were there any particular people/experiences that prompted you to model?
I am of Indian/Malaysian heritage. All my life I have been plump, and growing up I would constantly hear comments on how I was pretty for a fat girl. Elders from my community used to feel it was their right to tell me that if I did not lose weight, no man would love or marry me. I was sick of people looking at my physical appearance and deciding I was not worth anything when in fact I was a bright young woman who had already achieved so much in her academic and professional life. It is about time a woman of my color came forward and showed the world real diversity.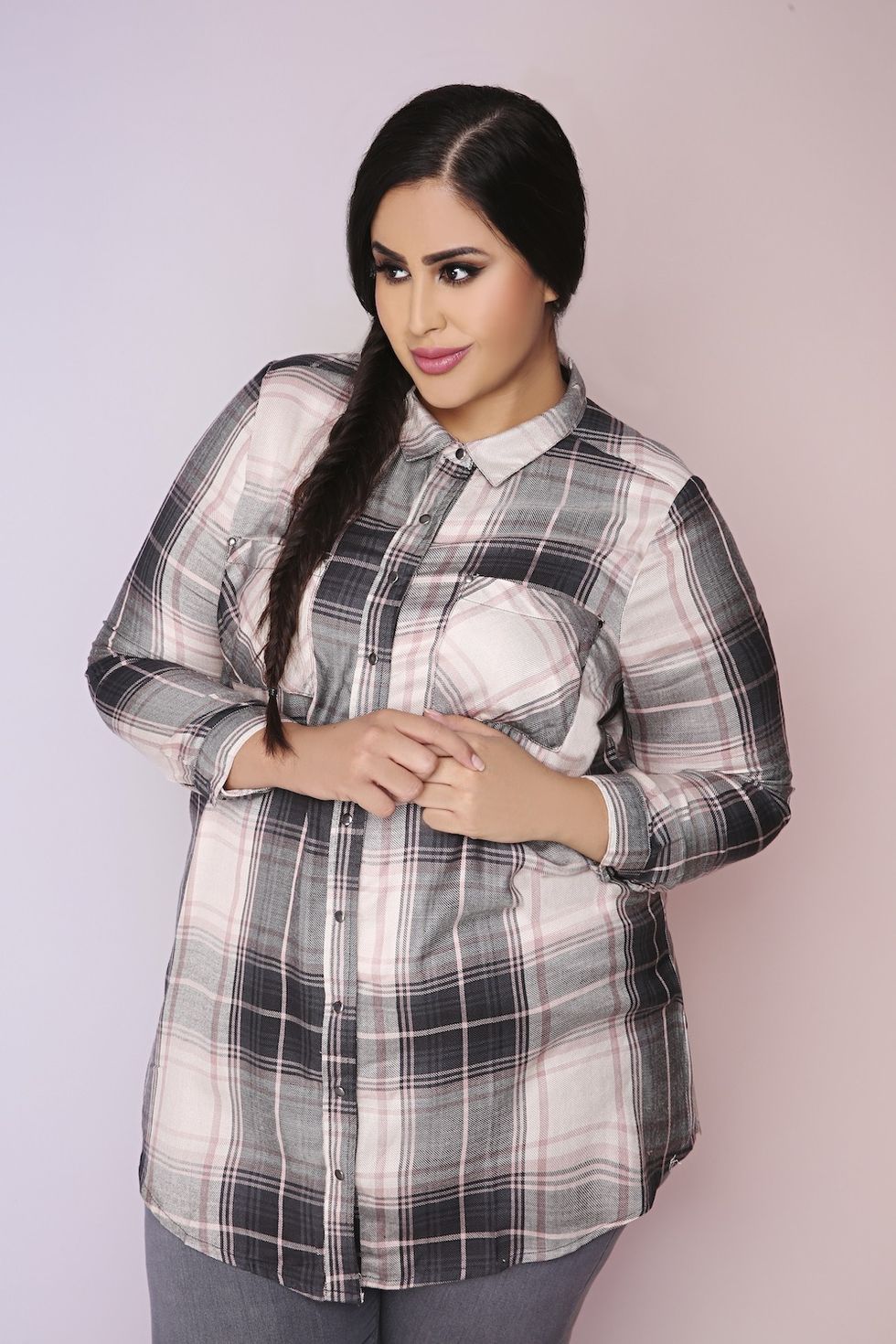 photo via yoursclothing.co.uk
What have been the biggest surprises (good or bad) you've discovered about the modeling and fashion industries since you started? Are there any misconceptions you'd like to correct?
Thankfully my experiences have been positive. In Britain the plus-size industry is still growing and is doing really well overall. I started my journey just under two years ago and the love and opportunities I have received from colleagues and clients has truly been a blessing. Just like any industry, rivalry can be expected. Luckily for them, I am all about building up one another rather than tearing others down. I represent myself, walk my own path and see no one as my competition. Far too often we see plus-size models posing in little clothing to project their confidence. I am not about that. Confidence should ooze from your success and attitude.
What has been the modeling job you've been most proud of? Why?
One of my proudest achievements has been modeling for Yours Clothing, I have been the face of their latest campaign across all their stores in the Middle East -- in Dubai, Abu Dhabi, Qatar, Oman, Saudi Arabia and Bahrain. When I started off, many laughed and joked about me, as plus-size is not so widely accepted and celebrated in the far East as it is in the States or Britain. I see myself as more than a model, I don't just dream of having a successful career, I aim to be the woman who challenges perceptions of beauty in countries around the world. [I want] to bring change.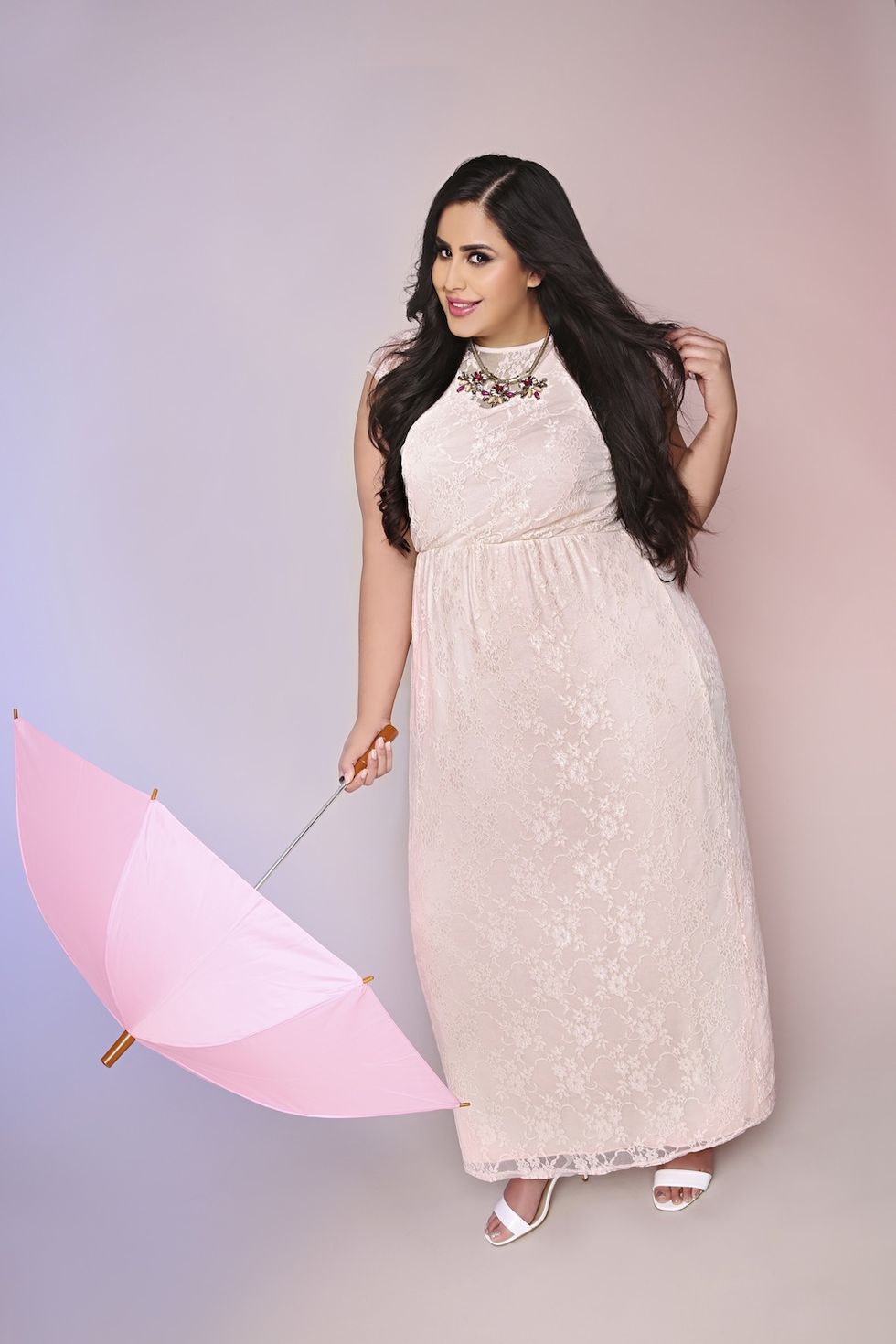 photo via yoursclothing.co.uk
It seems like plus-size models have finally been getting more attention lately. Have you noticed a real shift in opportunities (i.e. more jobs/castings) or is it only more media attention without more jobs?
The attention plus-size models have been getting recently is amazing! I really feel like it's our time and have noticed a slight shift in opportunities. Having said that, a lot of work still needs to be done within our own industry. I believe in size diversity and in my opinion real diversity is not being reflected amongst mainstream labels. Women of my size need to see more opportunities. Plus-size models in Britain are working so hard to make a mark in this industry on par with models from the States, sadly a lot of mainstream plus size brands in Britain are still reaching out to international models rather than supporting plus size models in Britain.
How do you feel about terms like "curvy" and "plus size"? There are both advocates for the terms and people who want to ban them.
I don't see the problem in being labeled 'plus-size' or 'curvy.' I am a straightforward person and really don't like to complicate things much. So when someone uses those terms [I see it just as] a way of identifying. It's good to advocate for something you're passionate about, but I don't see many advocating on [other] serious issues of size and race diversity -- [instead of focusing on labels,] our aim should be to reach out to every woman around the world despite what size or walk of life she is from to empower her.
Do you have advice for young girls trying to get into the industry? Or girls who even just want to be more body positive?
Too often we are told how we should dress or look -- just do your thing, [and know that the] best things come from when we're out of our comfort zone. Explore yourself without fear, wear what you like, live your life. We're so lucky in today's day and age to have social media. There are so many public figures we can turn to for inspiration...or we can even put our own personal campaigns out for the world to view. Breaking into this industry can be very challenging, so just stay focused and offer the world your experiences. It worked for me.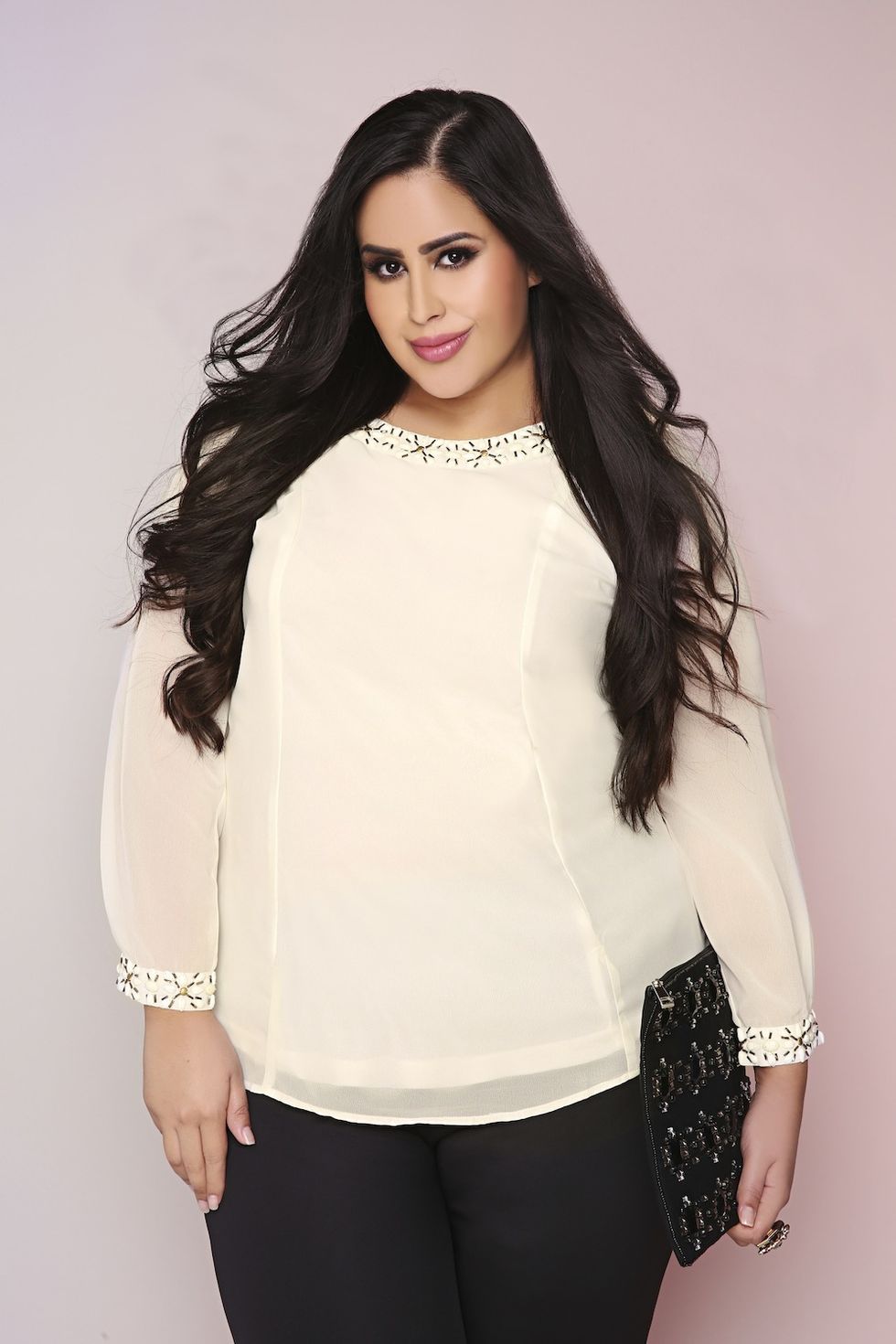 photo via yoursclothing.co.uk

What are a few of your favorite body positive movements?
#Celebratemysize is defiantly one of my favorite body positive movements, I love how they support and empower women.
What else is in store for you?
I am so excited about 2016. I have so many amazing things lined up. I have been working very hard on my own label where I will be launching a collection that represents me; classy and affordable. I am just working hard spreading my vibes across the world showing a plus size woman to the world with the same respect and dignity they deserve.
All images in this article are courtesy of Das's current campaign with www.yoursclothing.co.uk.