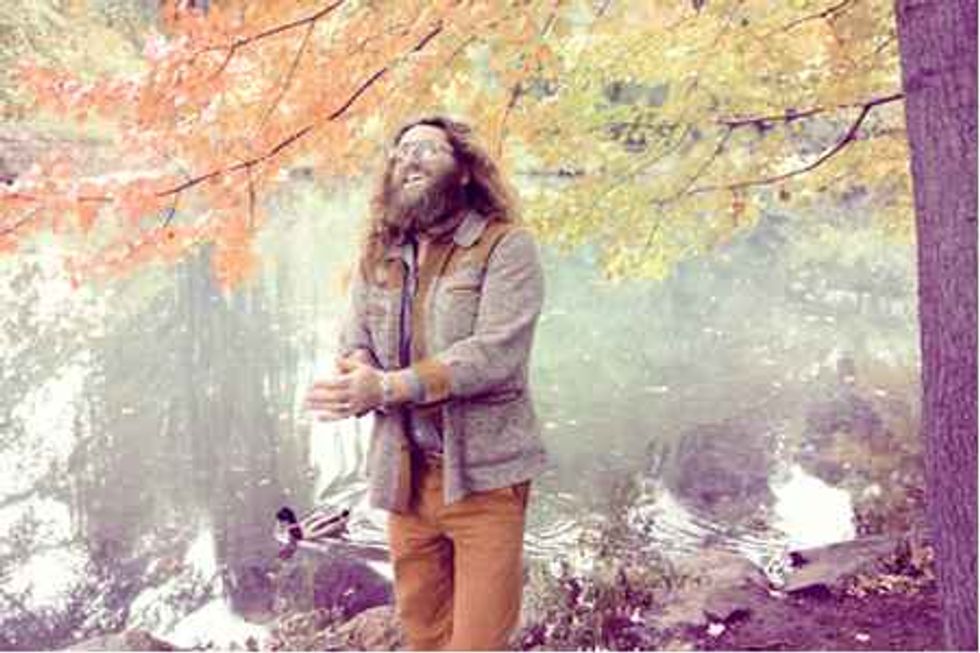 The Phenomenal Hand Clap Band
's
Bing Ji Ling
(aka
Quinn Luke
, his equally cool real name) brought the funk last night at New York's hoity-toity Boom Boom Room. Playing some oldies-but-goodies as well as the jammiest of jams from his new record,
Shadow To Shine
, Ling's sound is akin to a chilled-out, slightly synth-infused Earth Wind and Fire. It's feel good music to the fullest, and the crowd of by-standers couldn't help but shake their tail-feathers to the sweet, summery sounds of Mr. Ling/Luke. Wish you could've been there? Close your eyes, dress for warm weather and listen to some of Bing Ji Ling's key tracks.
1. "
Sunshine Love
"
Sounds like: The chorus to Katy Perry's "Teenage Dream" if it were written by Michael McDonald
Good for: Frisbee in the park
2. "
Move On
"
Sounds like: Bar Mitzvah music circa 1975
Good for: A family reunion
3. "
Dreamin
"
Sounds like: The scene in
Anchorman
where Christina Applegate tells Will Ferrell to take her to "pleasure town"
Good for: Pleasure town
4. "
Some Things Never Change
"
Sounds like: An unreleased Steely Dan song
Good for: Saying goodbye to your friends from summer camp.