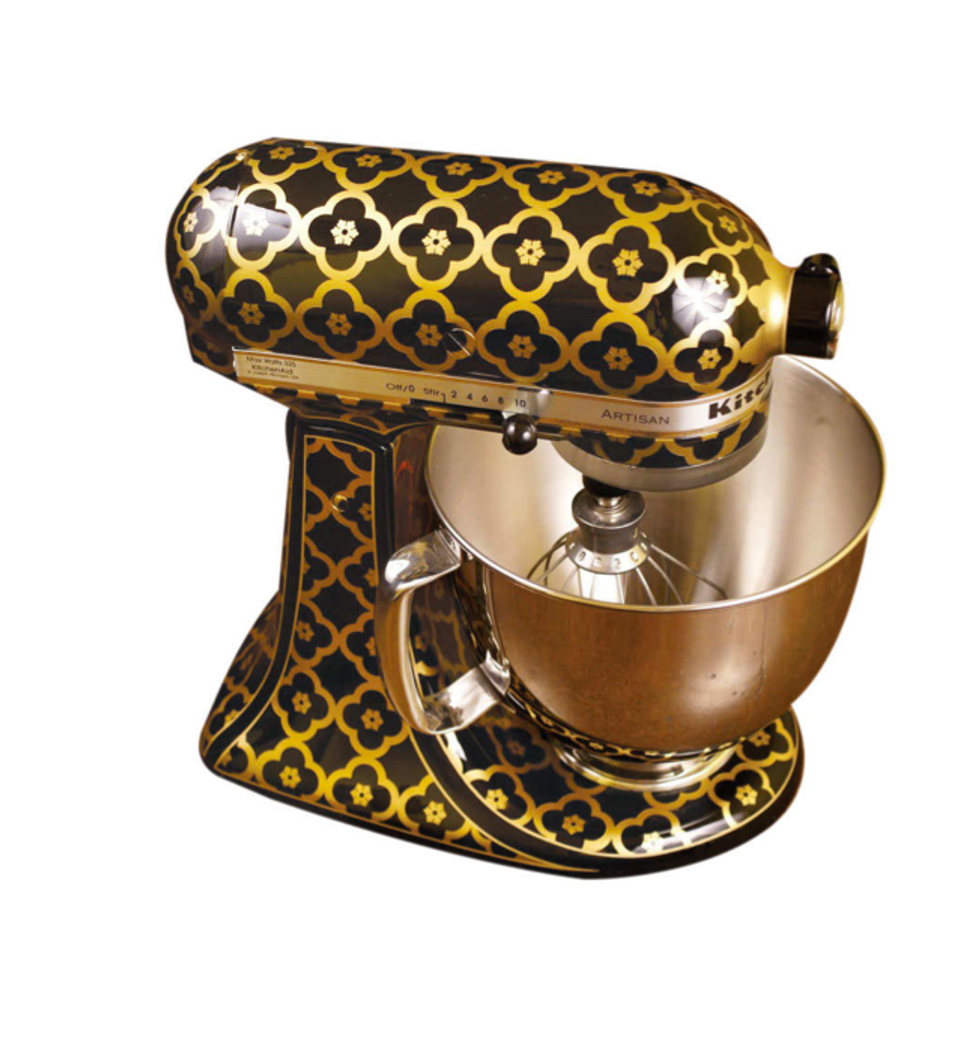 If, like most people with brains and beating hearts, you're constantly figuring out new and exciting ways to incorporate Beyonce into your life,
New York
magazine's latest
insanely expansive gift guide issue
has you covered. Behold,
this $1230 customized stand mixer
($430 for the mixer, $800 for the paint job). Queen Bey had her mixer blinged out in 23-karat gold by artist Nicole Dinardo and now you can too. (Because, even if you're not a baker, let's all face it -- owning a KitchenAid stand mixer is the only real emblem of true adulthood next to paying a mortgage.) Dinardo, who specializes in mixer customization, can be reached via her
website
or at 425-377-3080. Scones that woke up like this in 3...2...1.