At TIDAL's charity concert on Saturday, as Nicki Minaj was worshipping at Lauryn Hill's feet backstage, Beyoncé was onstage slaying/saving lives as usual in full Mortal Kombat cosplay.
Some time during the performance, her 3ft ponytail of awe and terror went rogue, ripping one of her earrings clean out of her ear. She noticed that her ear was bleeding during her performance of "Haunted" – she brushed her finger against her ear, observed that it was covered in blood, and then played the entire thing off as a casual audience finger point. Then a "How y'all feeling tonight?" No. Reaction.
Of course the Beyhive's reaction to this superhuman display was predictably bonkers...
Now we know that one of Yoncé's powers is the ability to leave her body in times of stress and tribulation. We see it whenever she is forced to attend a sporting event that's not the Super Bowl half time show...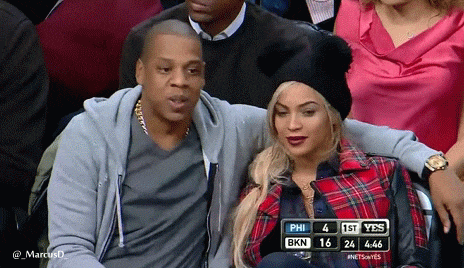 We saw it after that fateful elevator ride...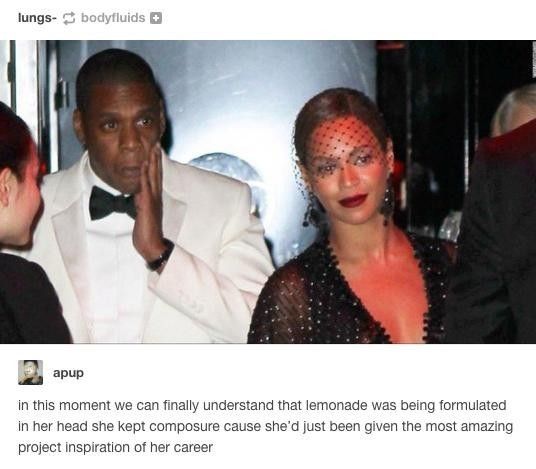 and we saw it when she continued a transcendent performance of "Halo" while a being dragged by the hair closer and closer to the blades of a fan...
SHE'S NOT LIKE OTHER PEOPLE. But the question I would pose - Is Beyoncé even real? And if so, HOW!?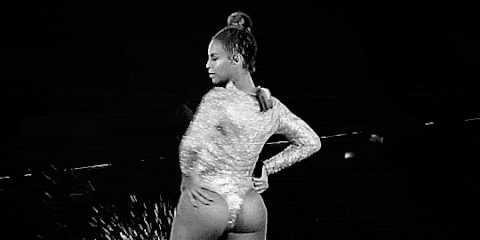 [h/t Huffington Post]