In the wake of Beyoncé's Lemonade release, opinions upon think pieces upon hot takes have poured in -- though with the posting of bell hooks' "Moving Beyond Pain"analysis yesterday, a whole new wave of discussion has begun.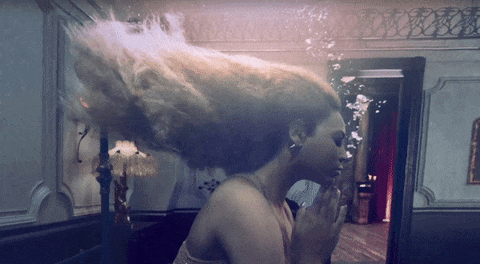 Known for being one of the biggest voices within the sphere of intersectional feminist politics, hooks writes that her initial reaction was "WOW – this is the business of capitalist money making at its best," coupled with a comment about Lemonade "positively exploiting" images of black women in a diverse range of "sizes, shapes and textures."
However, she also points out that, "Even though Beyoncé and her creative collaborators daringly offer multidimensional images of black female life, much of the album stays within a conventional stereotypical framework, where the black woman is always a victim."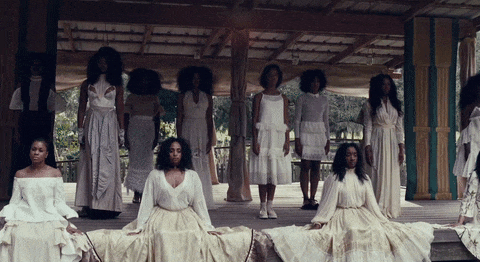 She then moves on to critique the broader implications of Beyoncé's perceived brand of "fantasy feminism," where there are no "class, sex and race hierarchies that breakdown simplified categories of women and men;" for hooks, Bey was merely scratching the surface of something that needs a lot of digging, not trumpeting a "call for an end to patriarchal domination."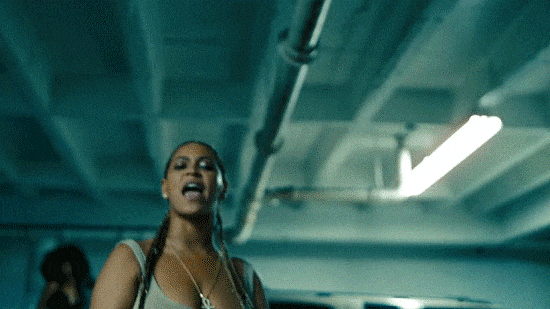 hooks goes on to assert that Lemonade is lacking a realistic portrait of race: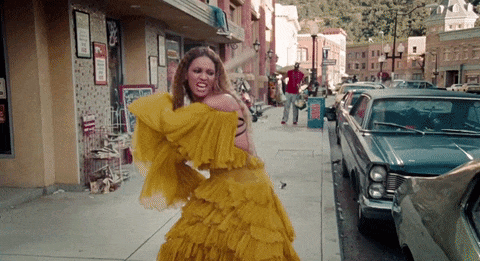 "In such a simplified worldview, women gaining the freedom to be like men can be seen as powerful. But it is a false construction of power as so many men, especially black men, do not possess actual power. And indeed, it is clear that black male cruelty and violence towards black women is a direct outcome of patriarchal exploitation and oppression."
It's not the first time hooks has critiqued Beyoncé and her brand of feminism. Speaking on a panel on liberating the black female body in 2014, she said, "I see a part of Beyoncé that is in fact, anti-feminist, that is a terrorist ... especially in terms of the impact on young girls."
Not surprisingly, the BeyHive has come out in full force for hooks, with others respectively disagreeing, such as Janet Mock, who offered up a wonderful Facebook post:
Feminist scholar and critic bell hooks wrote this piece on Beyoncé's visual album LEMONADE. We are friends, and like friends with different life experiences we have consistently disagreed privately and publicly about many topics, and our disagreements about Beyonce are on record...so let's move beyond the clickbaity soundbiteness of "bell vs Beyonce" and discuss the dismissal of black femme feminists which I feel parts of bell's critique is steeped in. (ie: "Utterly-aestheticized," "not dressed up bodies," "fashion plate fantasy" reek of judgment of glamour, femininity & femme presentations.) It echoes dismissal of femmes as less serious, colluding with patriarchy, merely using our bodies rather than our brains to sell, be seen, survive. We gotta stop this. All of us. Femme feminists/writers/thinkers/artists are consistently dismissed, pressured to transcend presentation in order to prove our woke-ability. Our "dressed up" bodies and "big hair" do not make us any less serious. Our presentations are not measurements of our credibility. These hierarchies of respectability that generations of feminists have internalized will not save us from patriarchy. Femmephobia (and whorephobia!) must be abolished in our spaces, our theories and our critiques of one another and one another's work