Will she show or won't she show? Like everything else about the Carter-Knowles household, Beyoncé's fashion week attendance can only be described as 'enigmatic.' While we wait to see if she makes an appearance, we look back at her fashion week style history, outfit-by-outfit.


2005: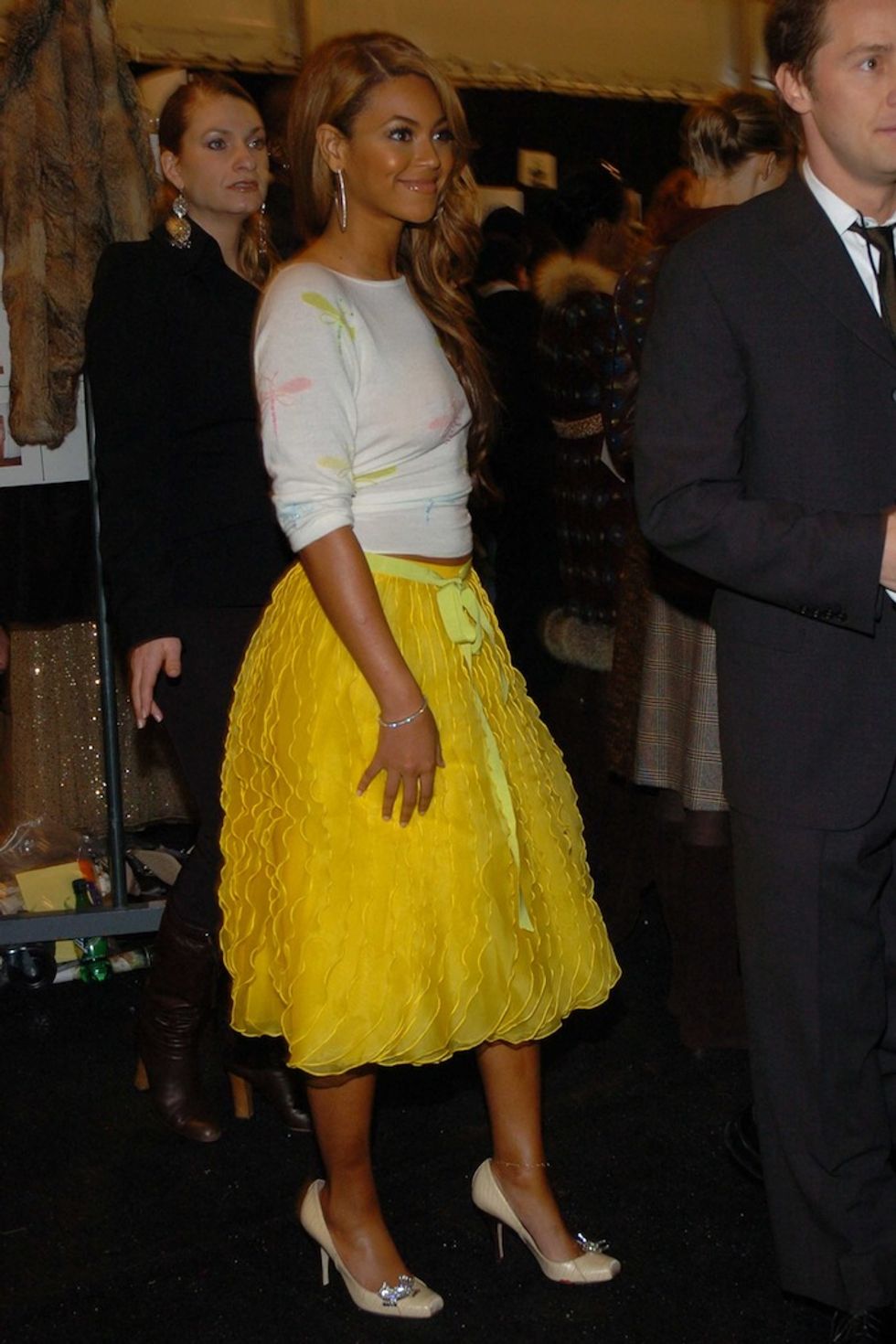 Beyoncé at Oscar de la Renta:
Head-to-toe Spring Princess Phase
Wearing what can best be described as a "fun Easter top," Beyoncé really goes hard af on the fresh, spring sprite tip. The skirt is the sartorial equivalent of the mid-aughts cupcake phenomenon and all we can say is, we're glad Bey's moved on and so have we (donuts 4-lyfe).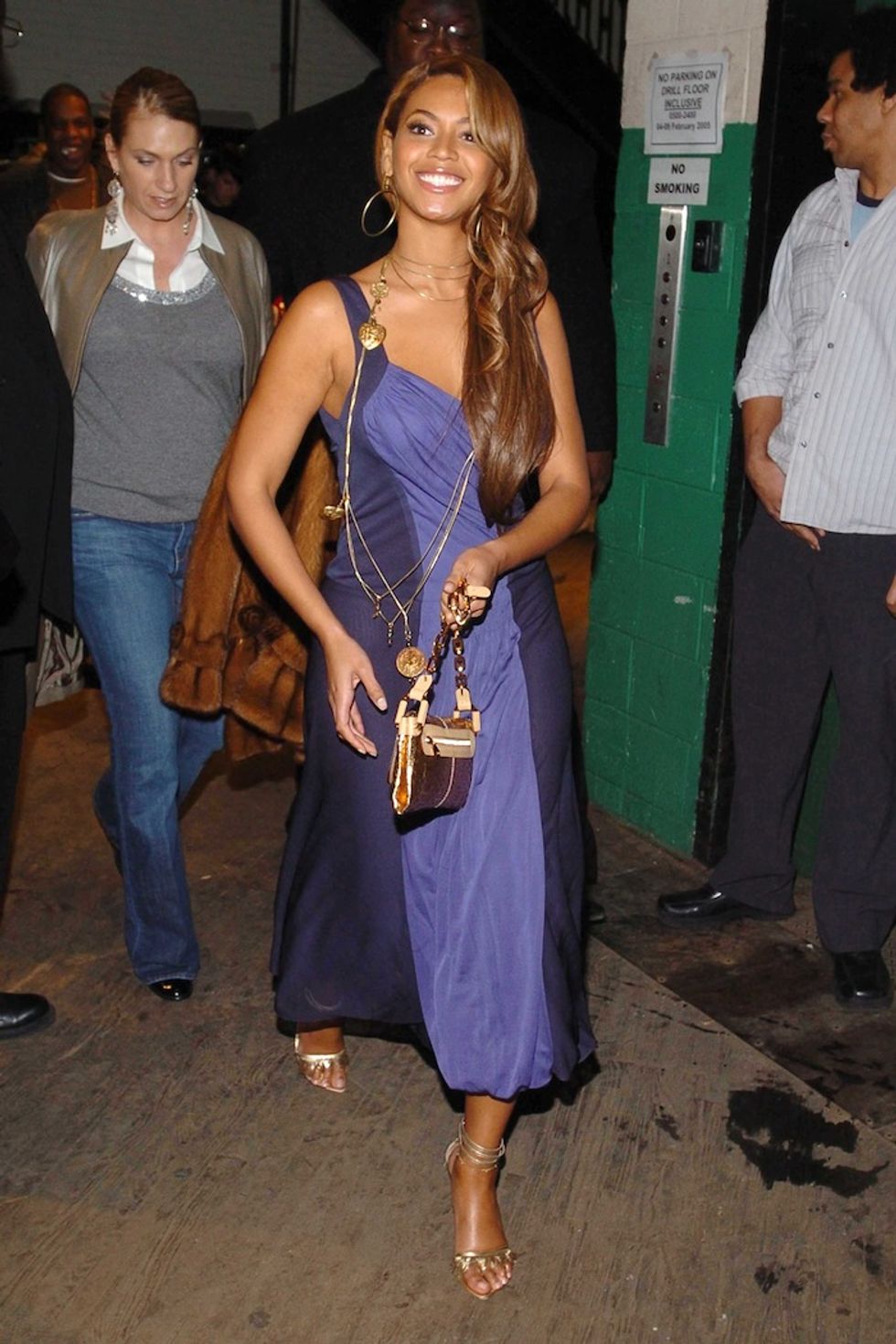 Beyoncé at Marc Jacobs:
The Funky Necklace Phase
Peak-mid-aughts accessorizing happening here from the layered medallion chain thing happening to the chunky chain handbag to the ruffle sandal, oh boy. This is definitely House of Deréon's influence.
2007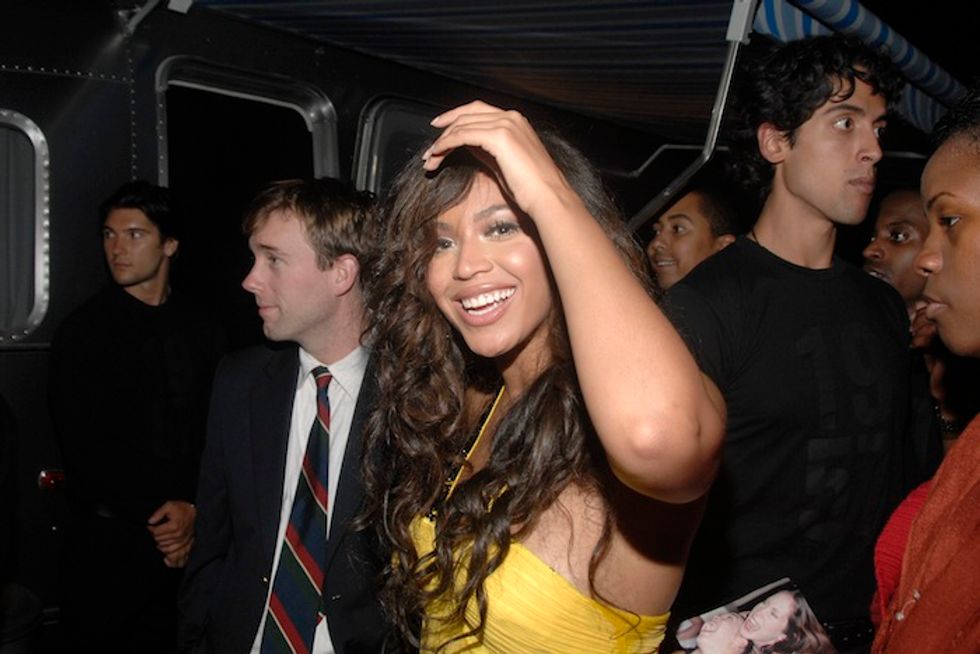 Beyoncé at a GQ party featuring a performance by Kanye:
The Delta Force Bangs Phase
Boy, what a difference eight years makes. That camera would have been broken by Julius the Bodyguard in a second. We miss side part-heavy Yonce, tho.
2008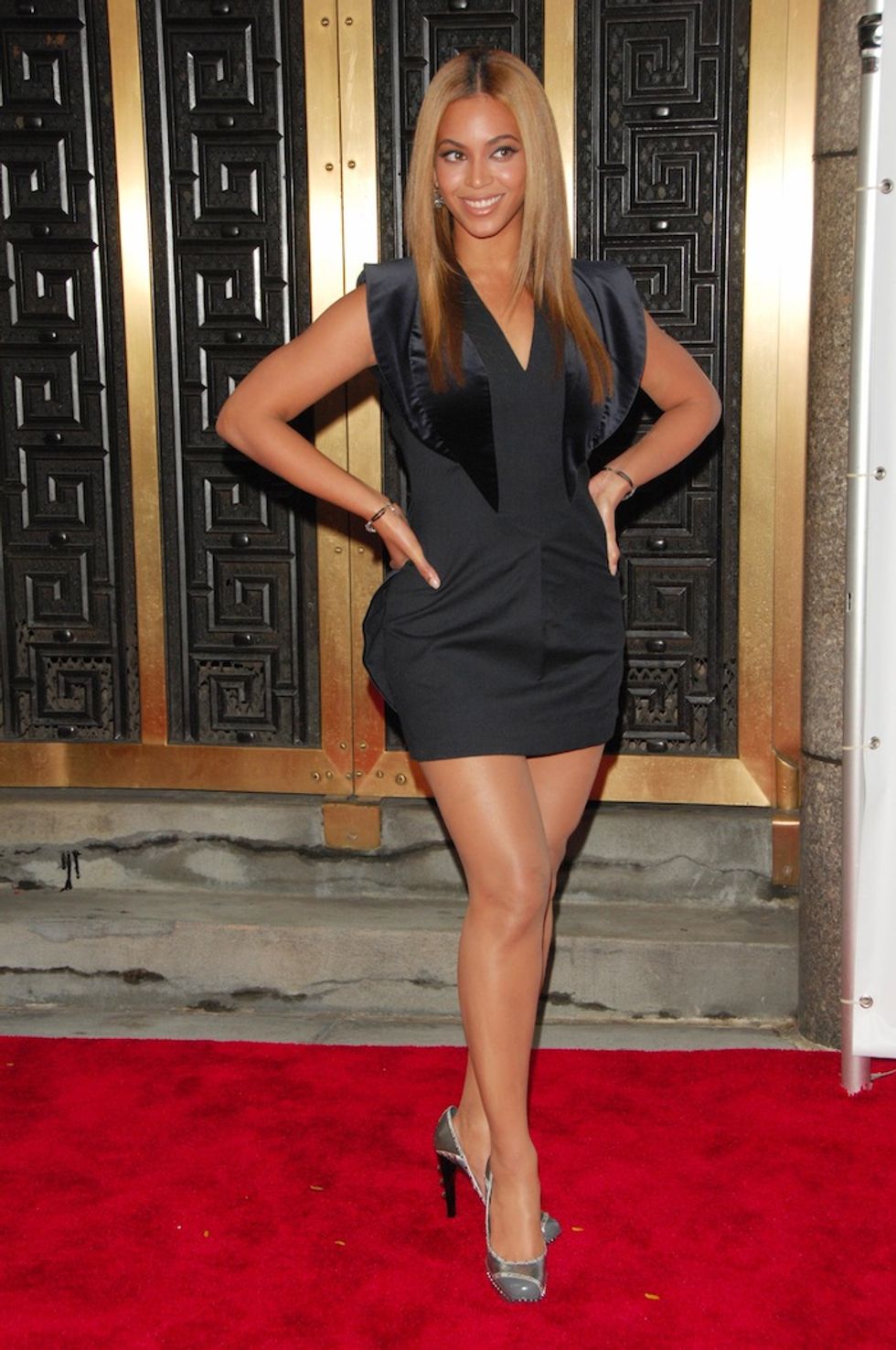 Beyoncé at Fashion Rocks:
The Blonde Flatiron Phase
In which Beyoncé proves she's the ne plus ultra when it comes to rocking the hairstyle copped by
every girl at any southwestern state school sorority
both then and now. Flatirons aren't forever.
September 2011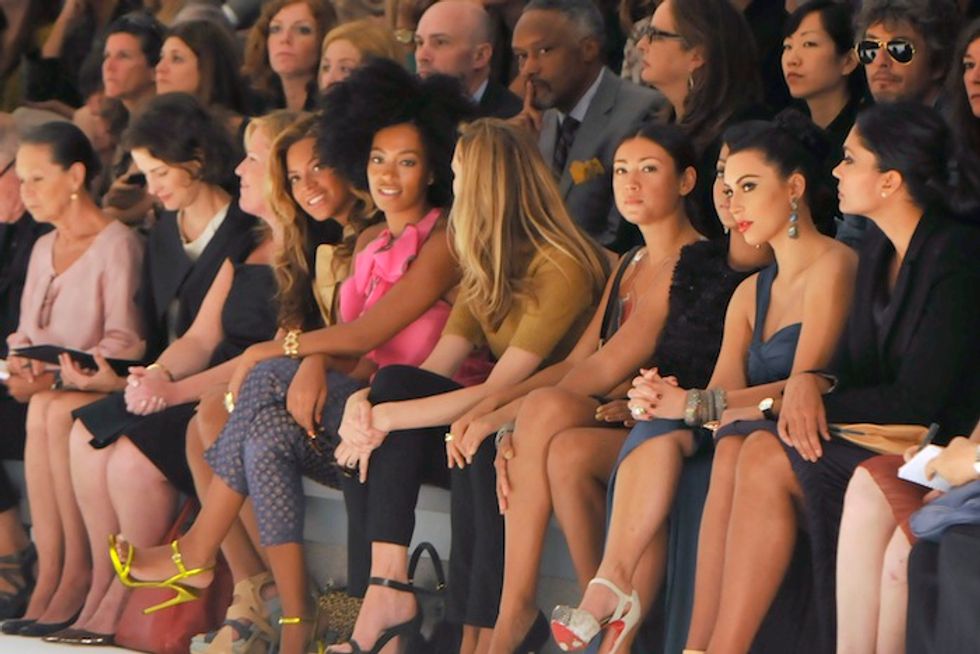 Beyoncé at Vera Wang:
The Beige Phase
LOL to Kim K. sitting five seats down from Bey-longe.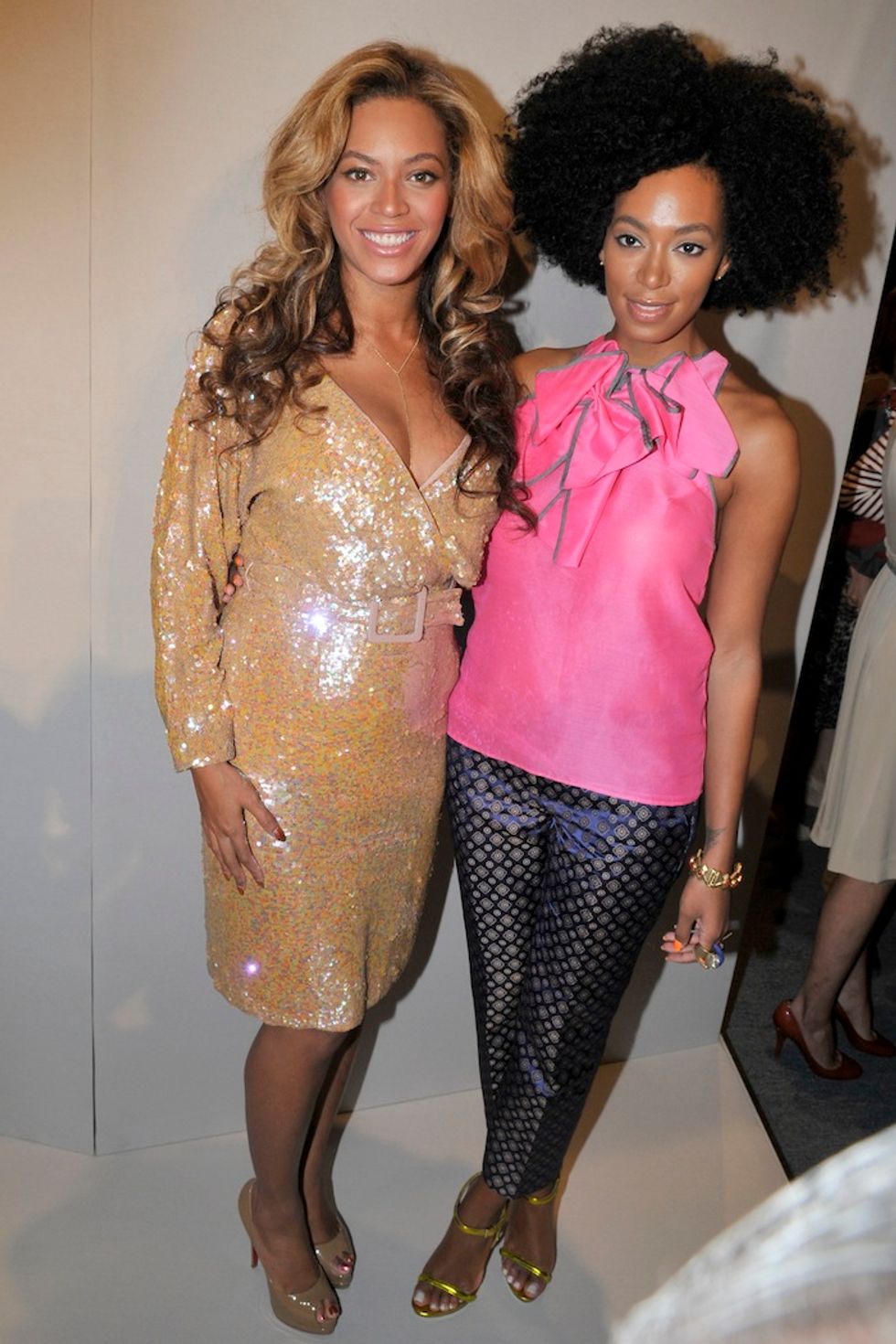 Beyoncé and Solange at J. Crew:
The Stacked Patent Leather Beige Pump Phase
Beyoncé was pregnant so we will say nothing but that we're pleased the nude patent leather heels-with-sparkly-nude-dress phase is over.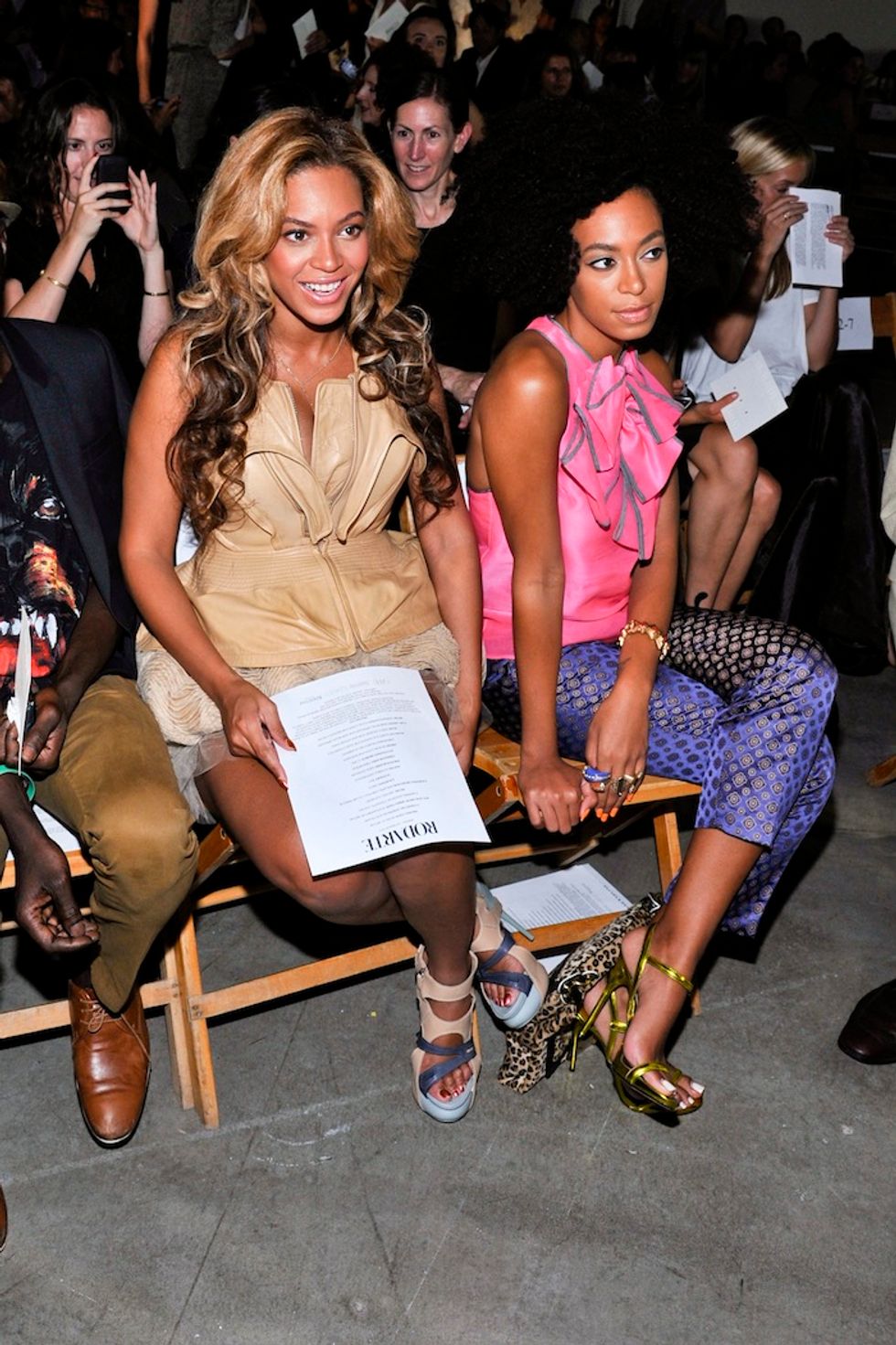 Beyoncé and Solange at Rodarte:
The Bey-ge Phase Pt. II: Return to Beige Island
She was realllly feelin' beige this season.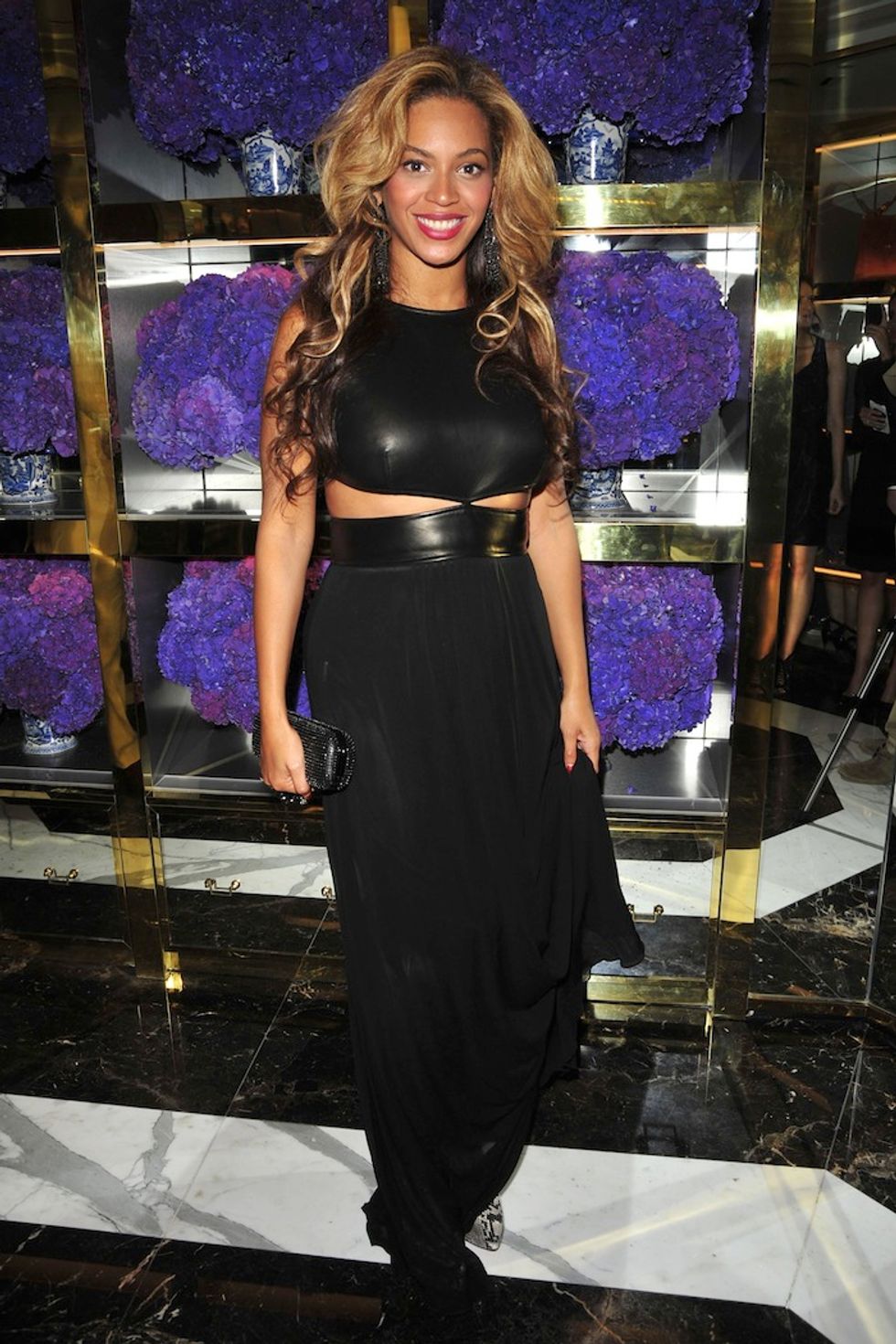 Beyoncé at Tory Burch:
The Grecian Cut-Out One-Two Punch Phase
Here's a little nugget just for you all Beyoncé pregnancy truthers. While she's only five months pregnant, it wouldn't be a Knowles-Carter pregnancy without making you question all sense of what you know about reproductive physiology.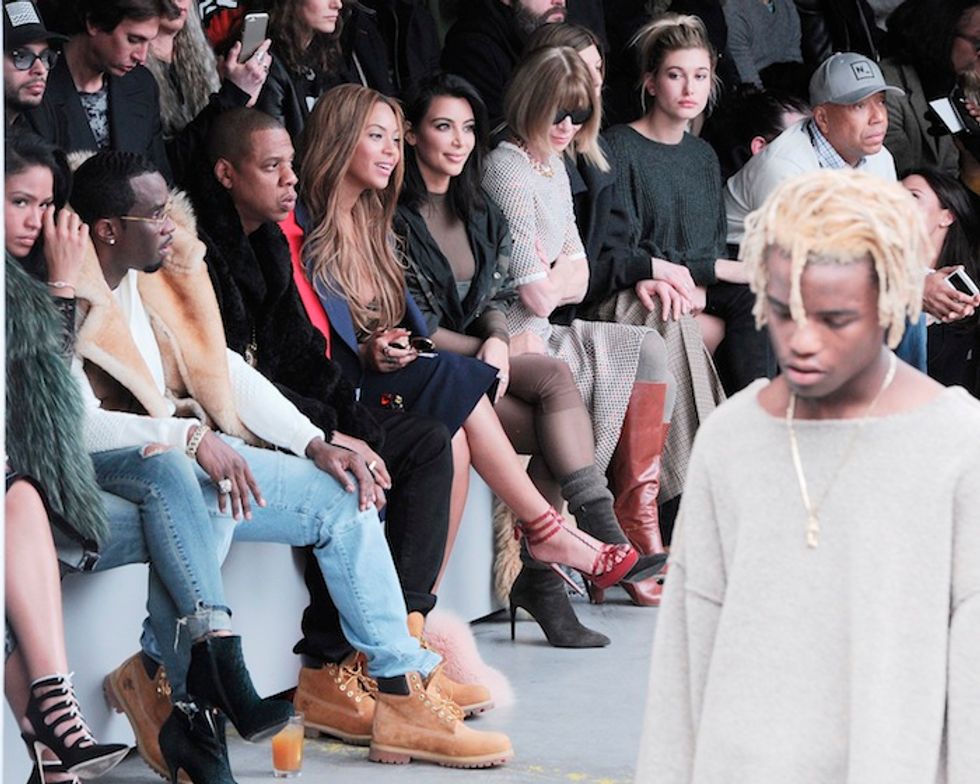 Beyoncé at Kanye West's Adidas Show:
The Nailing It Phase
All hail the one true queen.
All photos by Patrick McMullan Company/patrickmcmullan.com