UPDATE: Former NYC Mayor Rudy Giuliani called Bey's Halftime Show "An attack on police."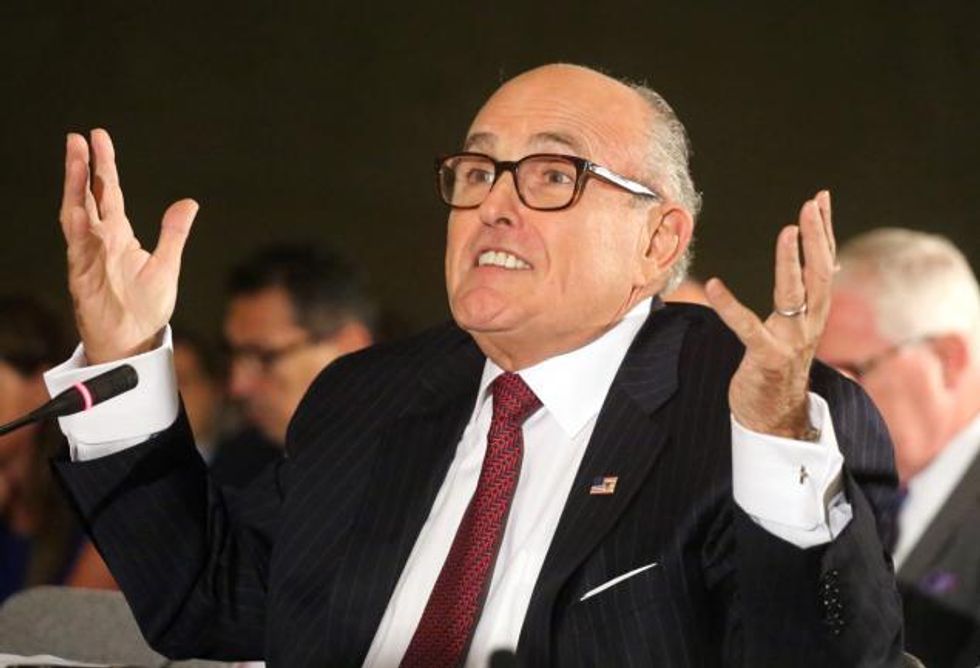 Bye, Rudy.

While Beyoncé's queenly performance of her recently released single "FORMATION" during last night's Super Bowl Halftime Show was a true pop culture reckoning, it was her backup dancers who subtly stole the show.
Bey's army of leggy, chicly-clad ladies wore berets akin to the ones worn by the female members of the Black Panther movement in the 60s and 70s; Black Panthers were a activist party founded in 1966 to monitor and challenge police brutality towards people of color.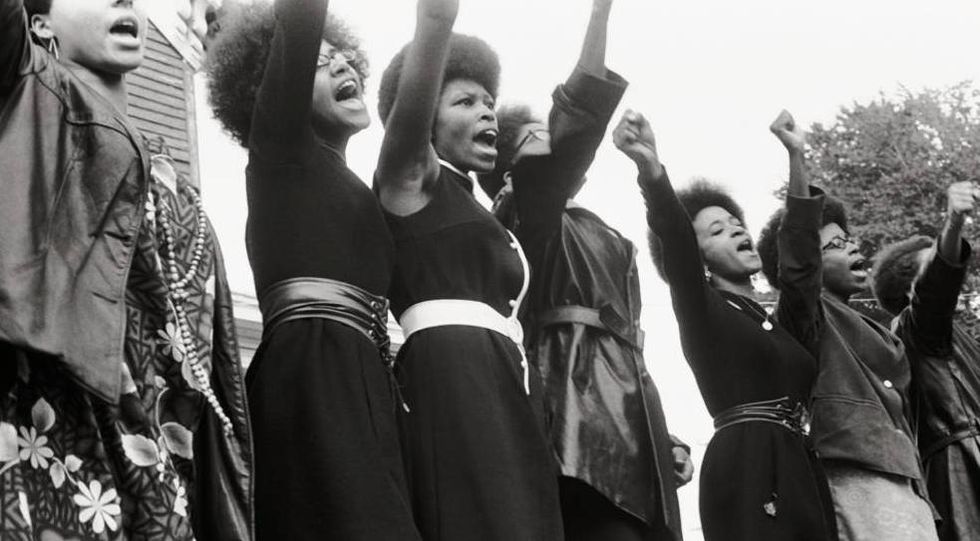 This political statement, in the very arena of the most televised event of the year, worked in tandem with the video for "Formation," where Knowles made sure to give visual platforms to the Black Lives Movement...


...as well as the ongoing racial problems in New Orleans, post-Katrina; her sinking of a NoLa city police car said it all.

The video came off the recent news that Mr. Beyoncé Knowles (Jay-Z) is donating $1.5 million of TIDAL revenue to Black Lives Matter--the announcement came on what would have been Trayvon Martin's 21st birthday.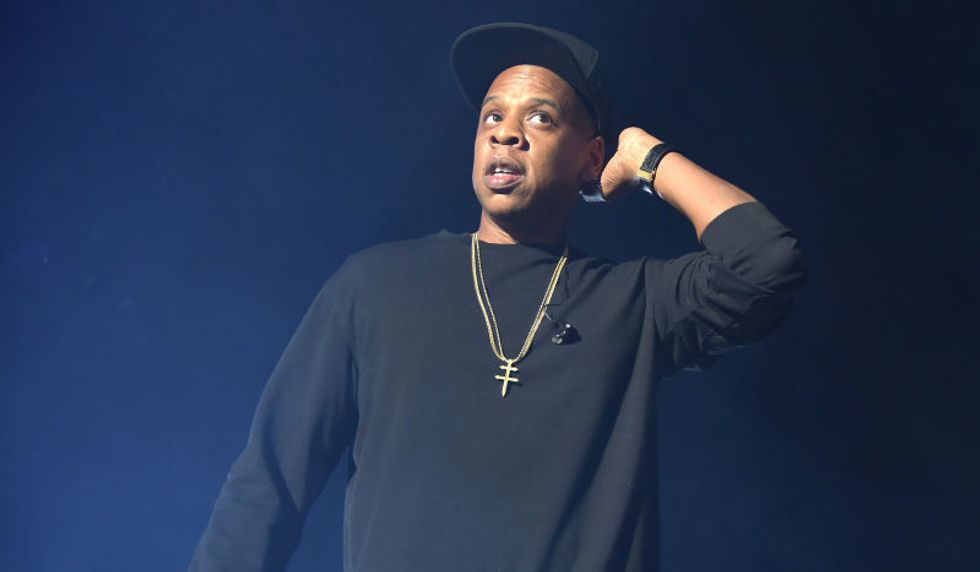 On the Levi's Stadium field, the dancers got in formation, just as 'Yonce instructs in her song, and rocked it.
The singer shared amazing dress rehearsal snaps, and sweet, inspirational videos of her rhythm militia traveling to California for the event on Instagram.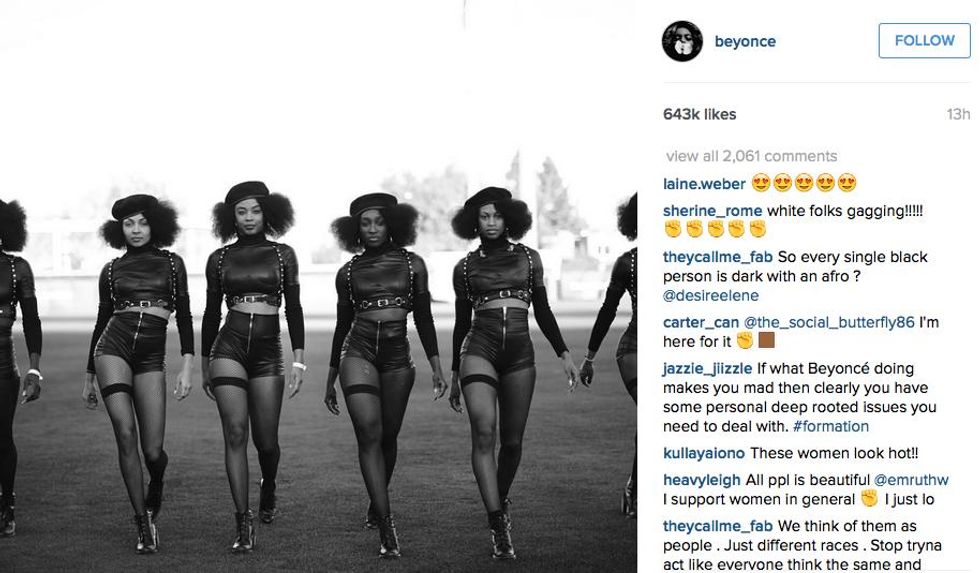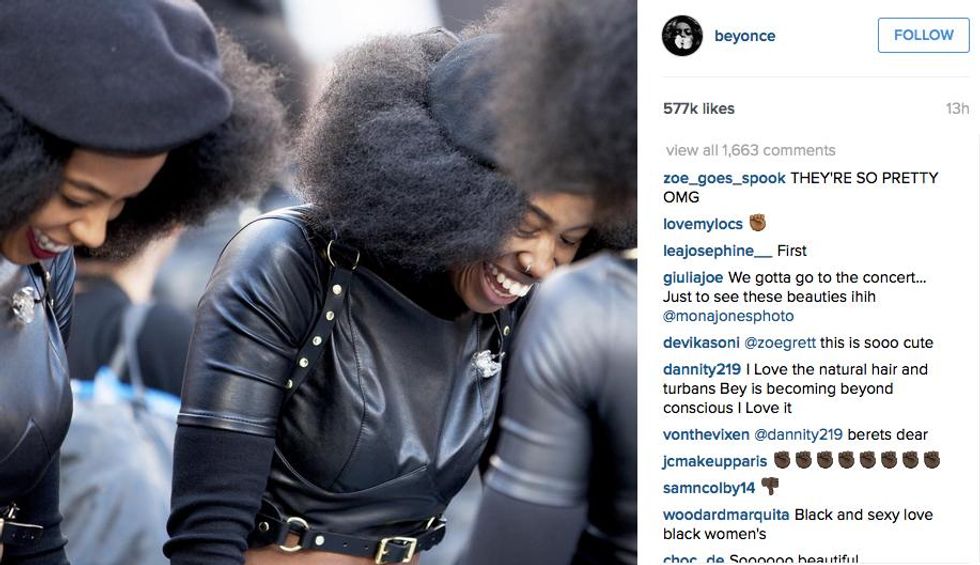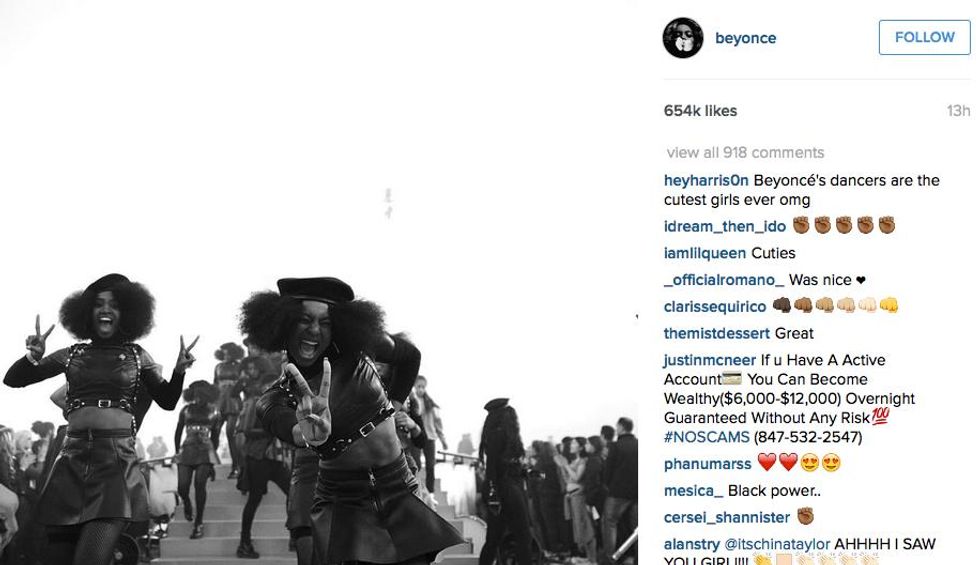 The dance soldiers made sure to use their social media spotlight to flash reminders of the continued authoritative oppression of black Americans; many of the dancers shared photos of them raising a hand for Mario Woods, a 26-year-old black man shot by the San Francisco police in December.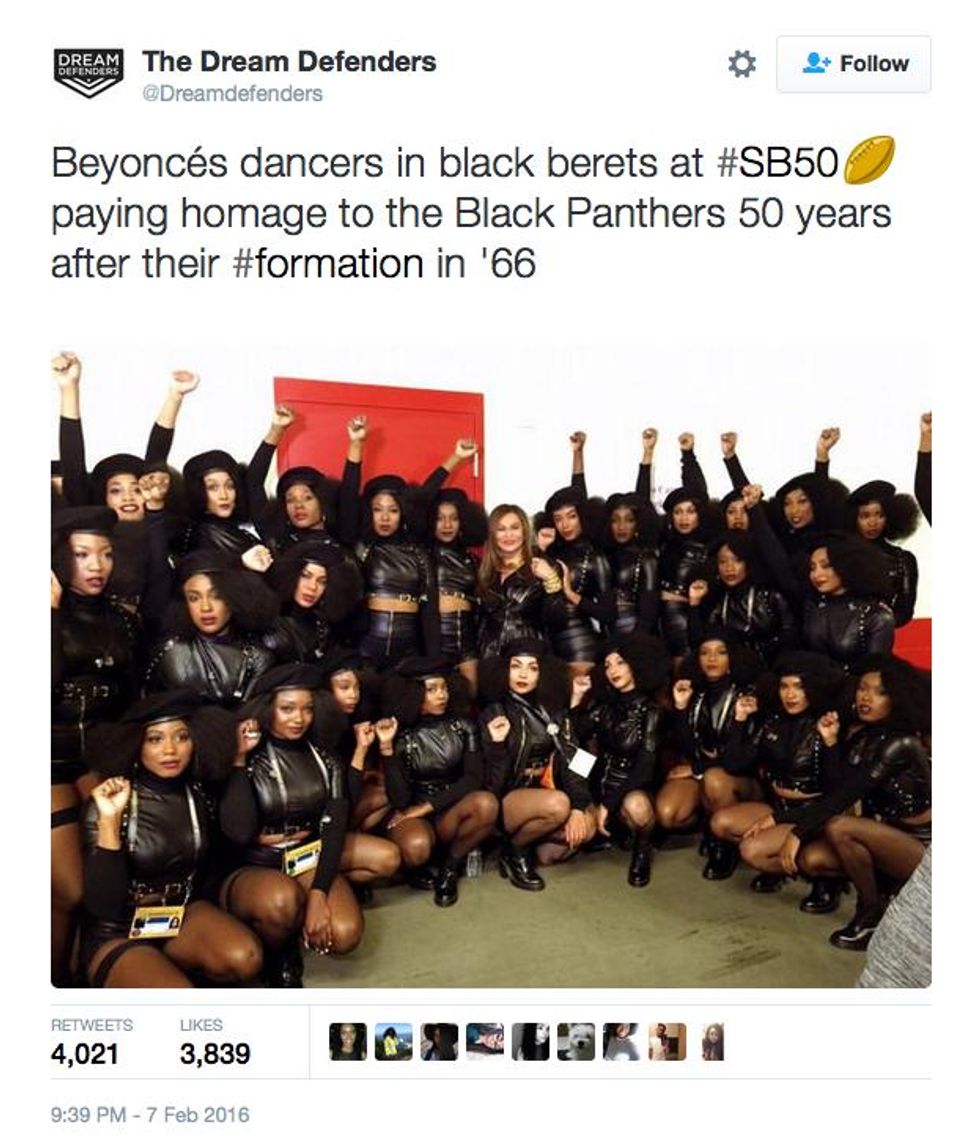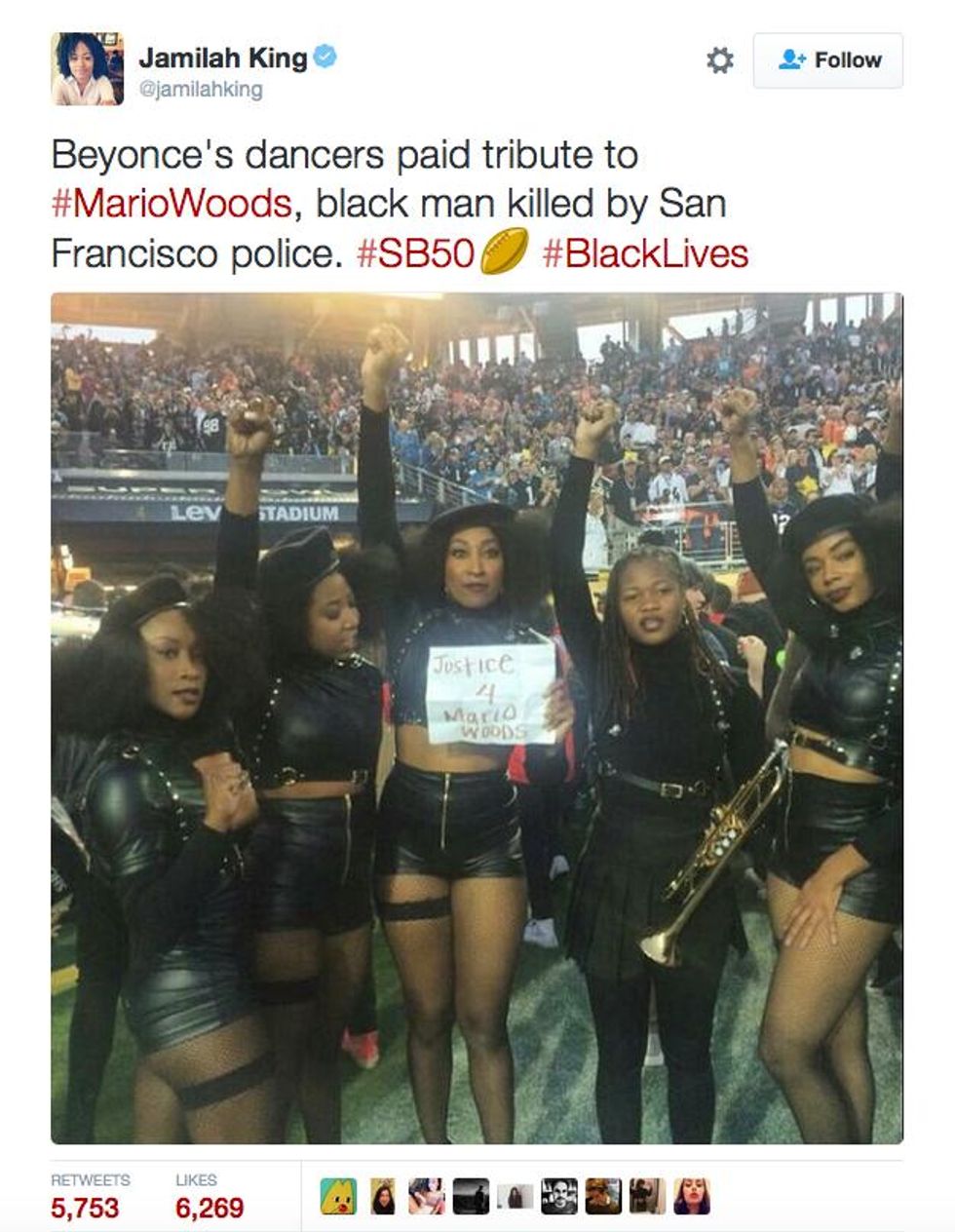 Watch Bey and her ladies do the damn thing during 'Formation' last night.