During her Glasgow, Scotland performance of her #FormationWorldTour, Beyoncé stopped the show for a heart-wrenching tribute to Alton Sterling and Philando Castile.
Queen Bey asked the stadium for a moment of silence, before launching into a monumentous rendition of her Lemonade track "Freedom"-- completely a capella.
Her voice booming throughout the venue, the song has never felt more timely.

Behind her on a giant screen, the names of Sterling, Castile, as well as other recent cases police executions of people of color, including Sandra Bland, Eric Garner, Tamir E. Rice, Oscar Grant, Michael Brown..
FULL VIDEO: Beyoncé performs #Freedom acapella in honor of victims of police brutality ✊ pic.twitter.com/70ERE0OiqT
— BEYONCÉ LEGION (@Bey_Legion) July 7, 2016
...below the list was the tragic and chilling statement, "And Countless Others."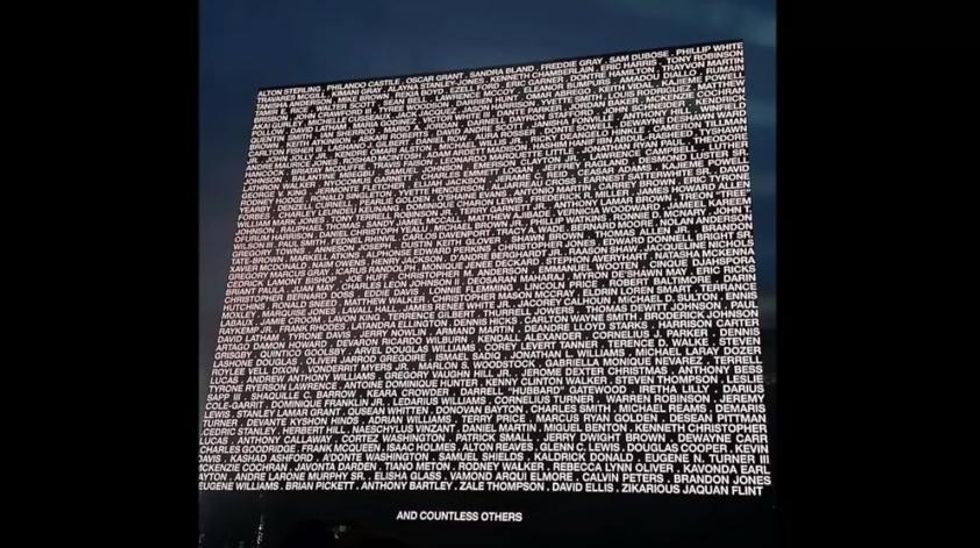 Just yesterday, Beyoncé had issued a powerful essay on this week's tragedies, stating, among many things, "FEAR IS NOT AN EXCUSE. HATE WILL NOT WIN."