Channing Tatum and Jenna Dewan Tatum put their marriage to the test by facing off for SPIKE's popular show Lip Sync Battle.
Jenna showed off the dance moves (and abs) that made her famous in the first place (Step Up, I see you, boo), remaking her husband's now legendary Magic Mike striptease number to Ginuwine's "Pony."

She was convincing enough to make even Channing blush during a steamy lapdance.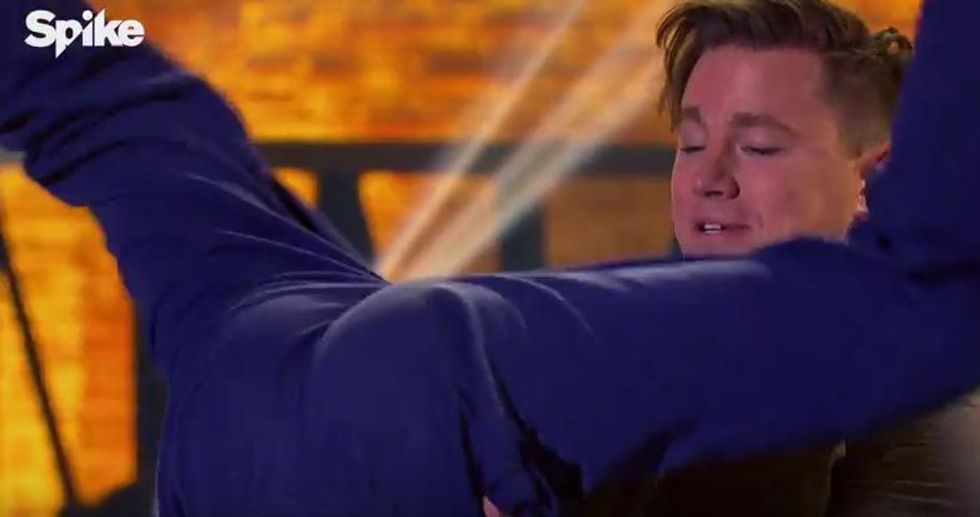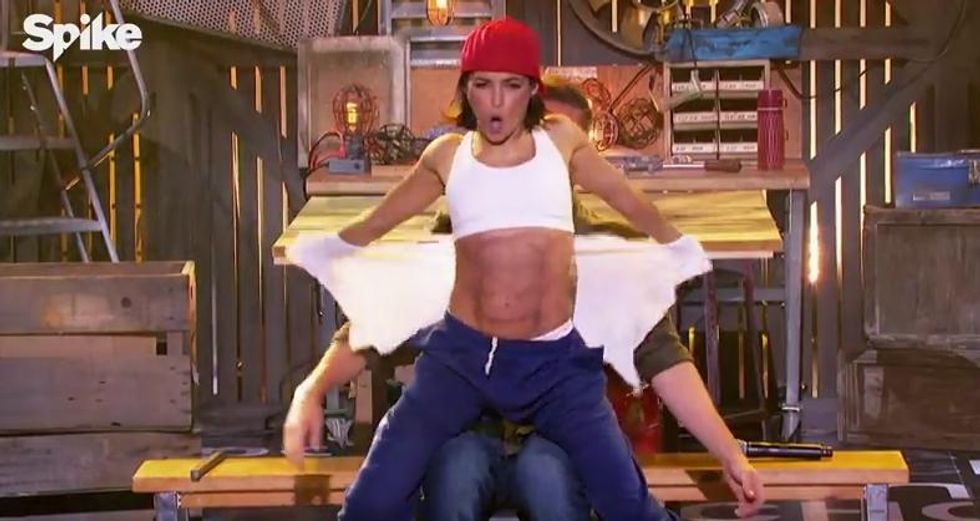 Next up, Channing conjured the Bey herself--offering up a cataclysmic rendition of "Run the World" in full hair, makeup, and faux fur shoulder pads.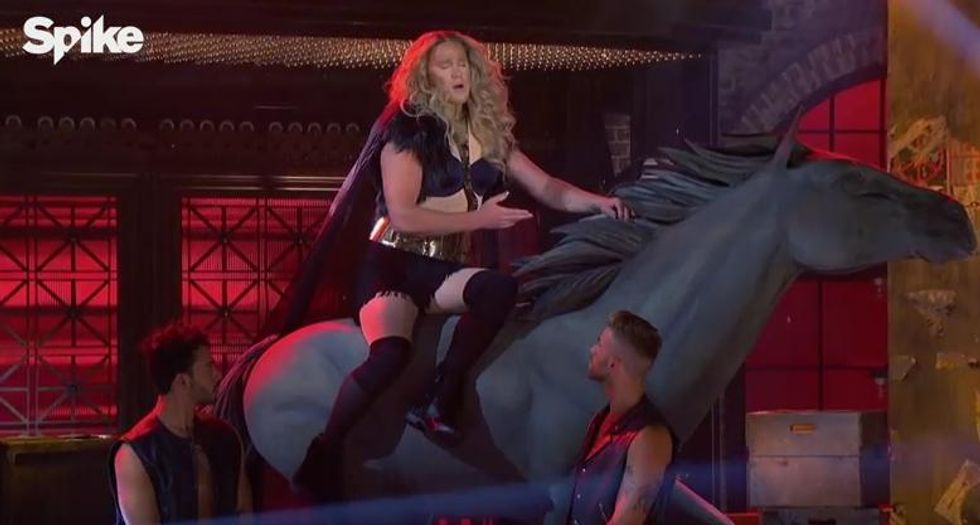 The actor/dancer/meat mountain was no joke, slaying the original choreography to a T.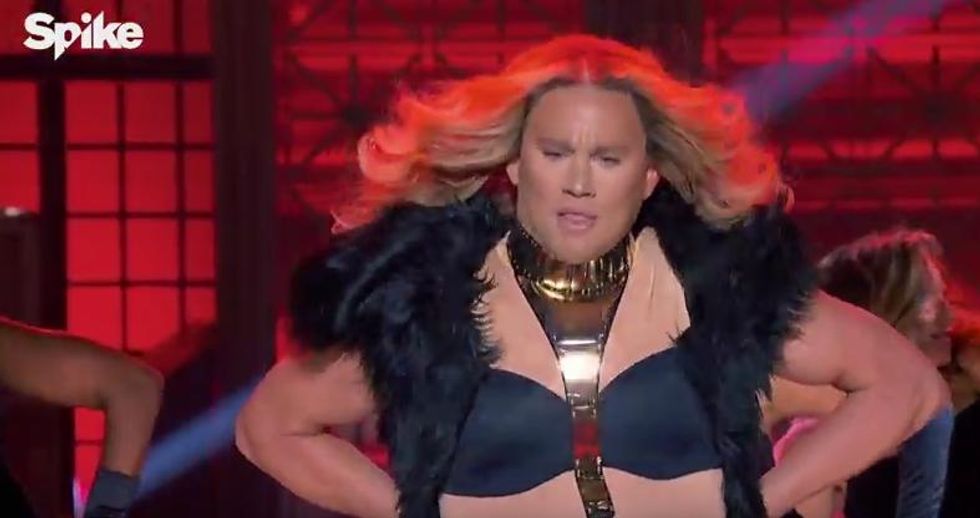 The climax, of course, came when the Queen herself descended from her divine perch to join her humble servant for the last minute of the song.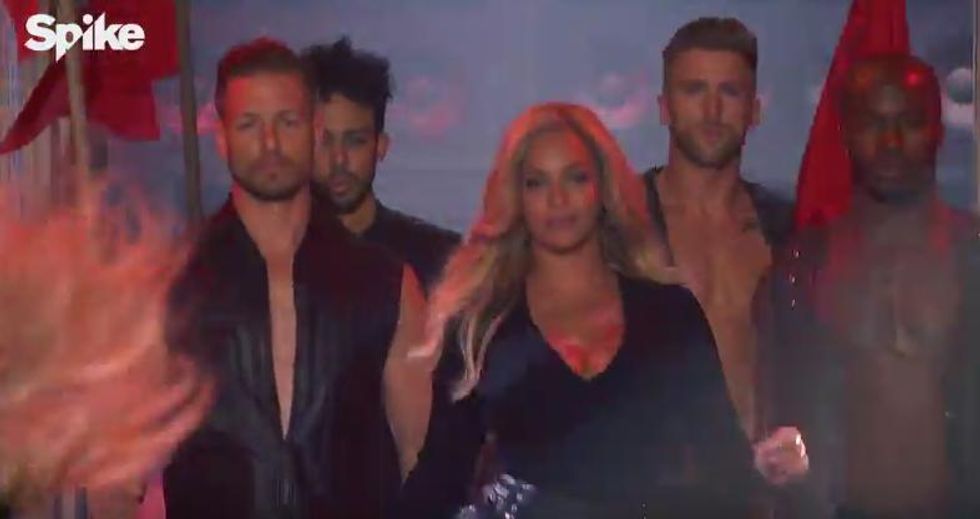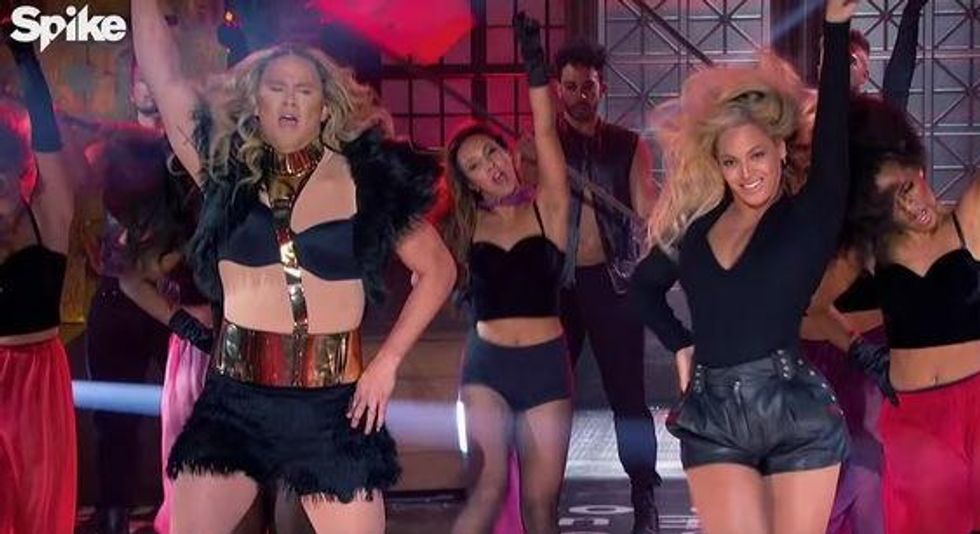 It ended--not surprisingly--with Channing doing what any mere mortal would do in the presence of the heavenly swan: he bowed.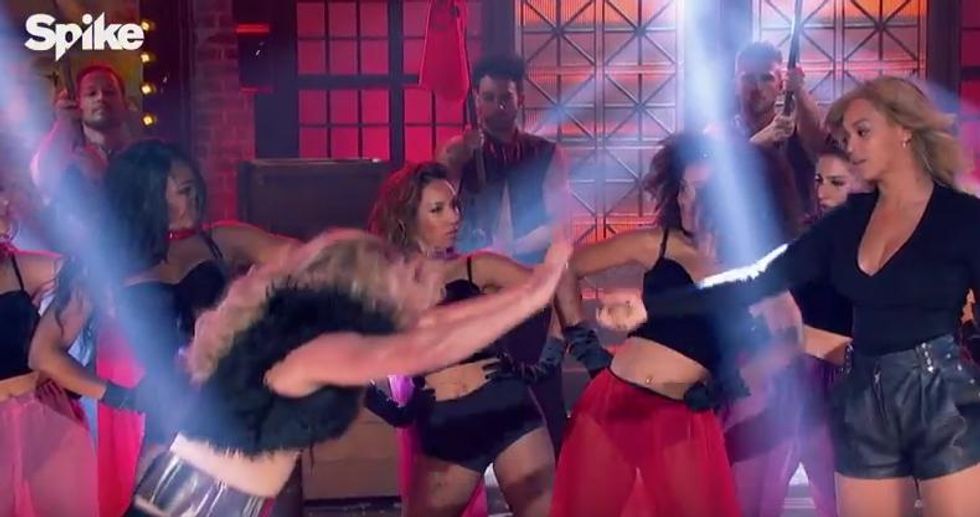 Bow down, y'all.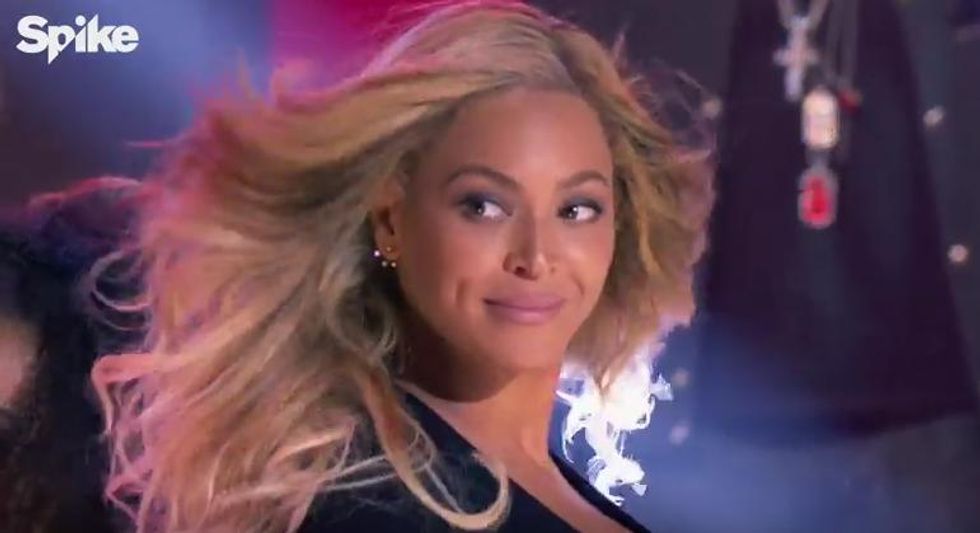 Watch below.