People were wondering how Queen Bey would outdo her first Coachella performance. And it really is unimaginable, given the smoke show we saw last weekend. It was the best of Bey, and there's really no topping that. So this weekend, Beyoncé replicated last week's awesome performance.
And while the show was basically a repeat of #Beychella2018 part one, she still killed it with a whole new Balmain wardrobe and an ever-fierce attitude.
The one big difference in the show was an appearance from J. Balvin for her cover of "Mi Gente."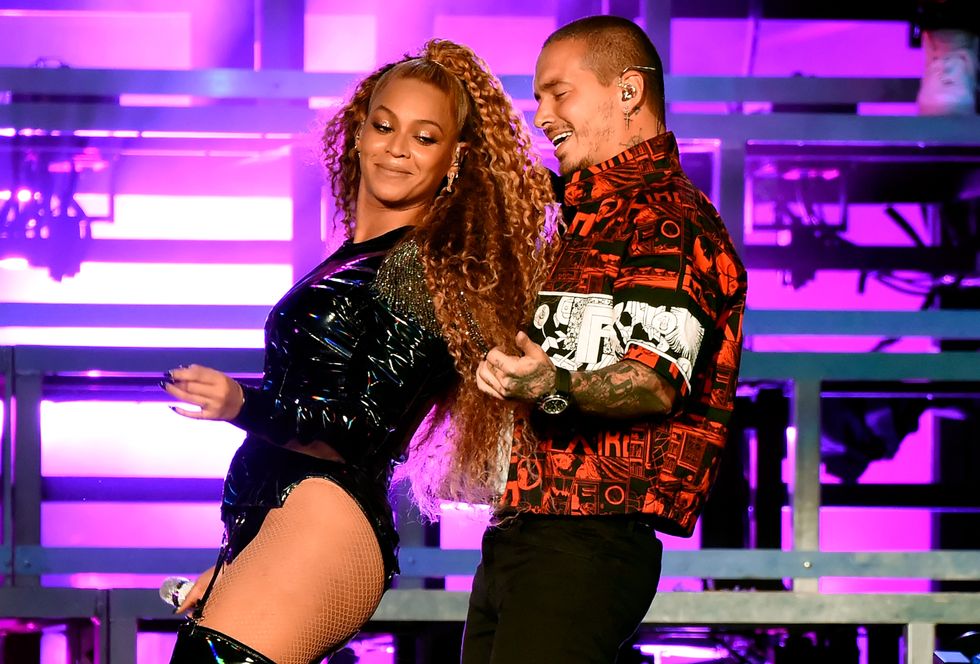 But the Rolling Stone also reports that another big change in the perfect show was Bey herself. Many were praising Beyoncé's performance as the epitome of live music perfection. Maybe a little *too perfect.* Reporter Rebecca Haithcoat says, "last night, she seemed loose, a little giddy." And who wouldn't be after such a well-received music festival headliner?
Really, the only complaint came from fans who couldn't make the live performance, since online streaming was unavailable for this weekend.
We may be sad that the #Couchella option wasn't available this weekend, but we love you, Queen! You really don't have to change a thing.
Images via Getty

Sign Up For The Morning PAPER
LGBTQ
Story by Sofia Agostini / Photography by Rafael Franceschi / Styling and creative direction by Sebastian Cabrices / Hair and makeup by Judith Padron