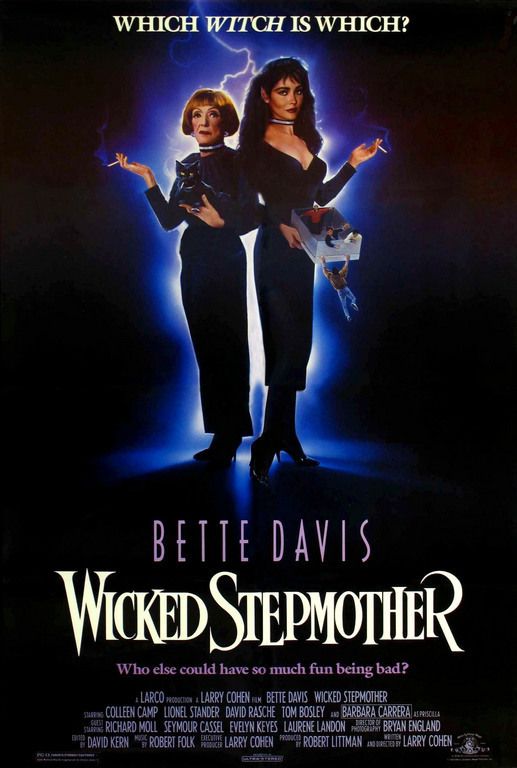 MGM has gotten into the made-on-demand DVDs with some obscure titles now available online through Amazon.
Wicked Stepmother
(MGM), sadly
Bette Davis
' last film where she plays a witch who marries
Lionel Stander
much to the horror of his yuppie kids, is a real oddball choice. Dad is transformed from a vegan to a meat-eating slug who likes to watch game shows and Bette smokes up a storm. "We don't allow smoking in this house" the youngsters say to which Davis quips: "I promise not to exhale..." This weird 1989 PG-13 horror comedy was directed by
Larry Cohen
who has done better movies (
It's Alive
,
God Told Me To Do It
) but the movie was cursed after
Bette Davis
left after two weeks of shooting and the movie had to be quickly rewritten with
Barbara Carrera
suddenly arriving as her "daughter" . Costarring
Tom Bosley
,
Evelyn Keyes
,
Seymour Cassel
this is a fascinating train wreck to watch. But frail, diminutive, brave
Bette Davis
in her last film is worth watching.