Best Coast's Bethany Cosentino made her talking head debut on The Daily Show with Trevor Noah last night, and the musician discussed speaking out in defense of Amber Coffman's claims against former publicist Heathcliffe Berru earlier this year, and sexism in the music industry on a large scale.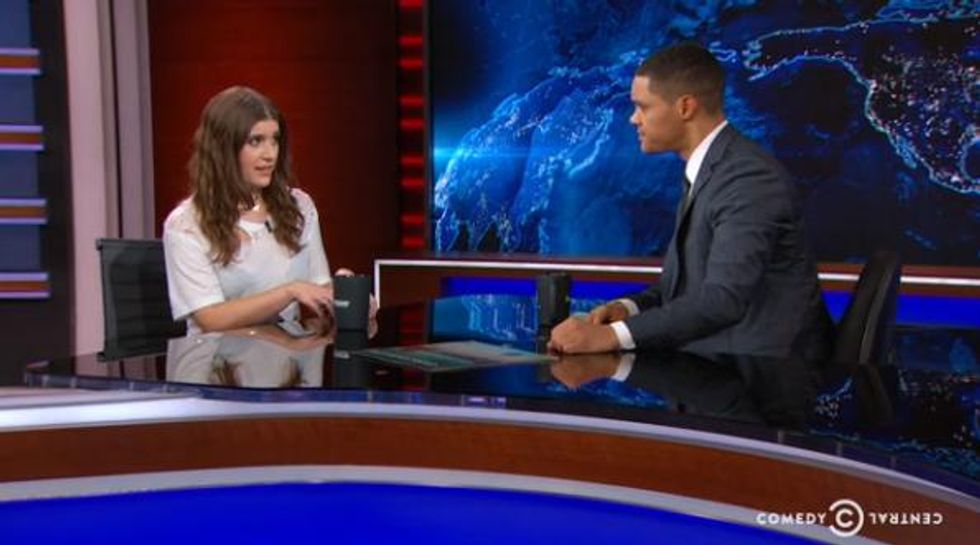 She touched on why she felt compelled to support Amber's allegations that Heathcliffe had sexually assaulted her.


As a woman I felt it was so important to support my female peer; I didn't realize it was going to be come such a huge thing. I thought, 'You know what, I'm going to back Amber because that's what I feel I should do. It's an incredibly important conversation that needs to be had.' The next morning I woke up, it was huge, and I was like, 'OK, I'm a spokesperson for this now.' And I'm so happy for that.
Bethany also touched on the online vitriol she received for speaking out in Coffman's defense.
"It's something that happens to a lot of women; I think the reason why a lot of women don't come forward is because of that. When somebody like me, or Amber, or any woman out there comes forward and says, "This is a situation; I am not OK with it, the world should not be OK with it," that gives other women bravery to come forward and stand up and say, "I've experienced this and we need to put an end to this kind of behavior."
Watch the full clip below.