Noir Kei Ninomiya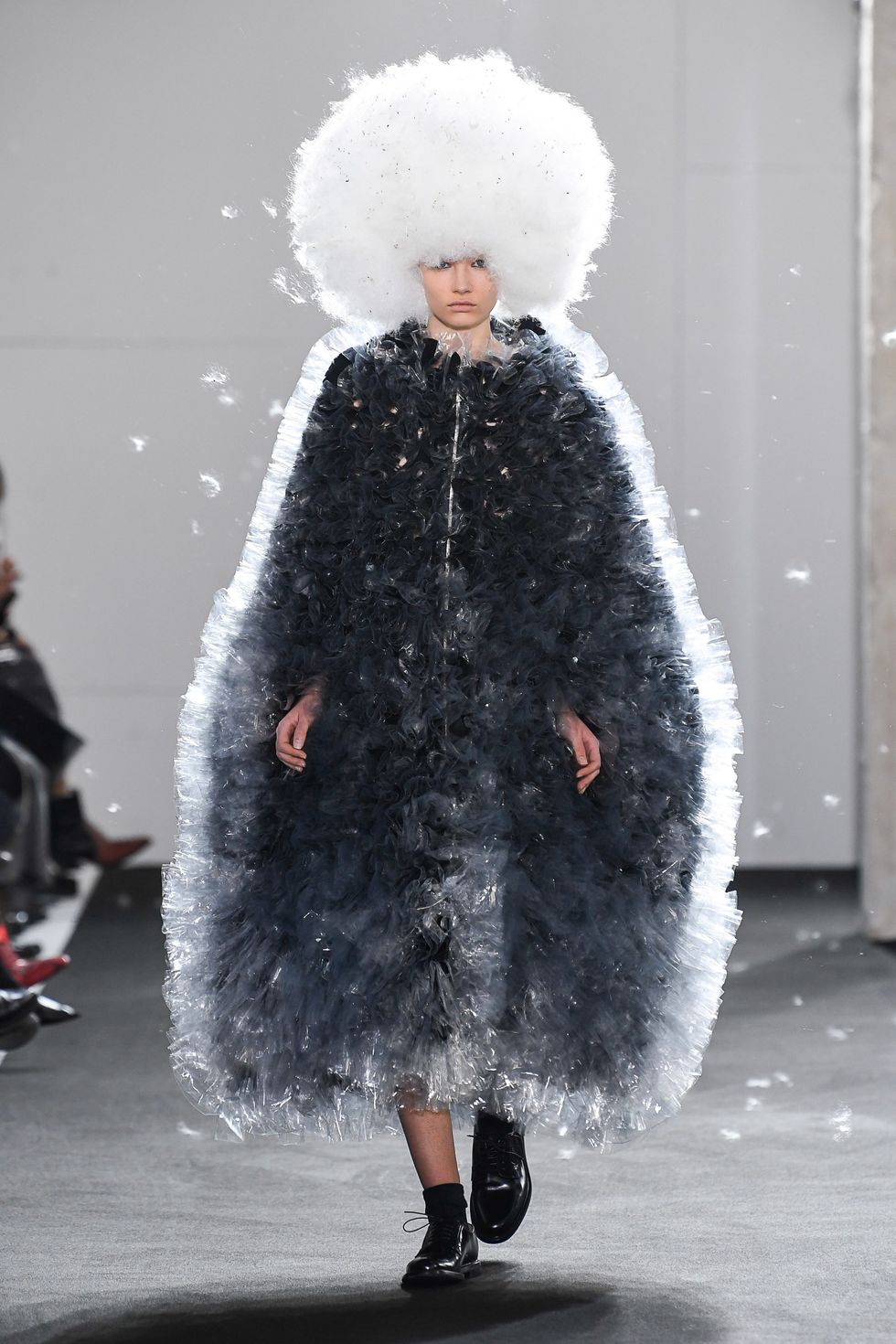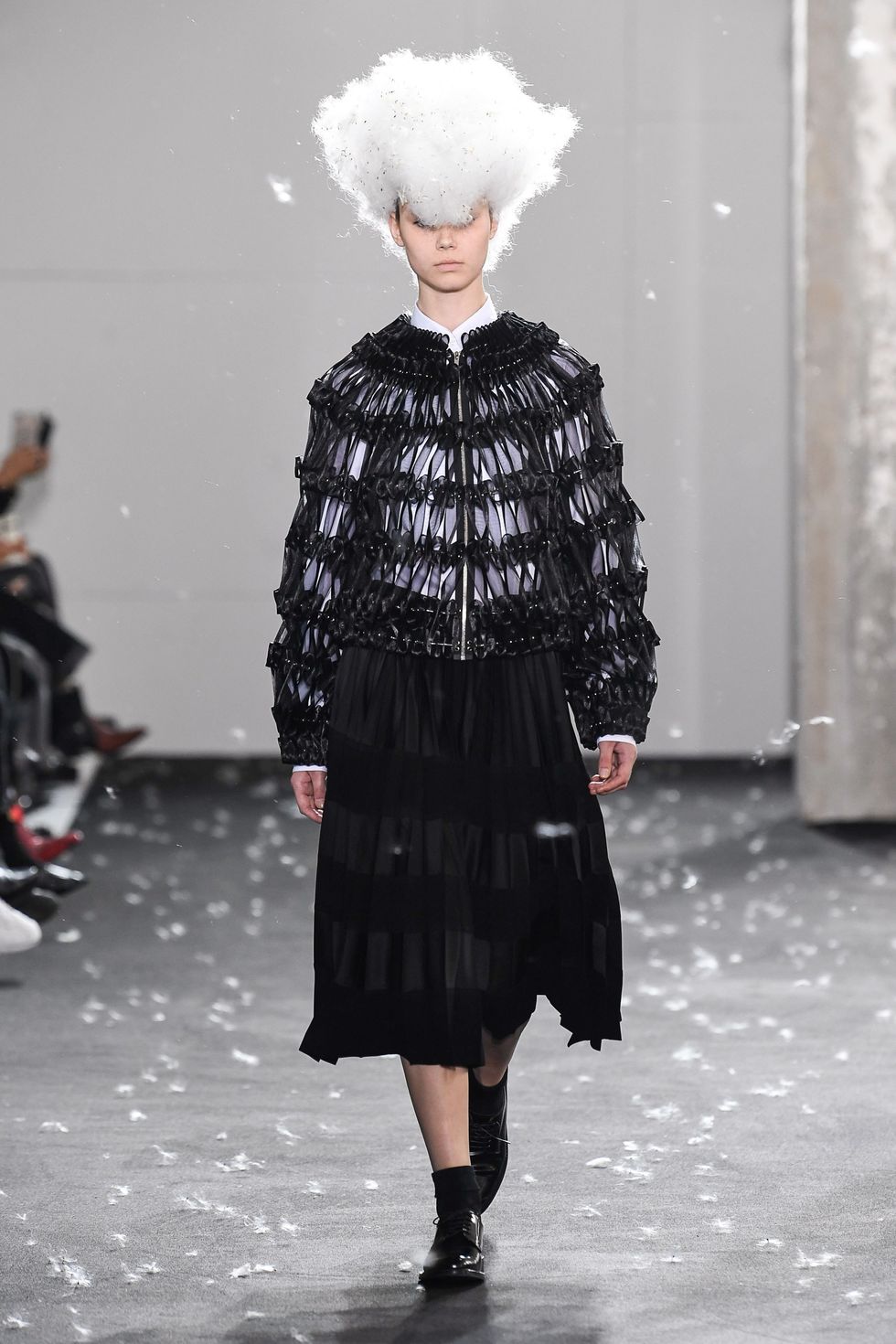 Rei Kawakubo protégé Kei Ninomiya (his label Noir Kei Ninomiya is under the Comme des Garçons umbrella) has become known for showing his collection alongside eye-catching headpieces. This season, models were topped with mohawks, afros, and tricorne-shaped wigs (designed by Azuma Makoto and Takayuki Nukui) made up of dandelions. As they glided down the runway, hundreds of seed pods floated in the air leaving a snow-like flurry in their path.
Dries Van Noten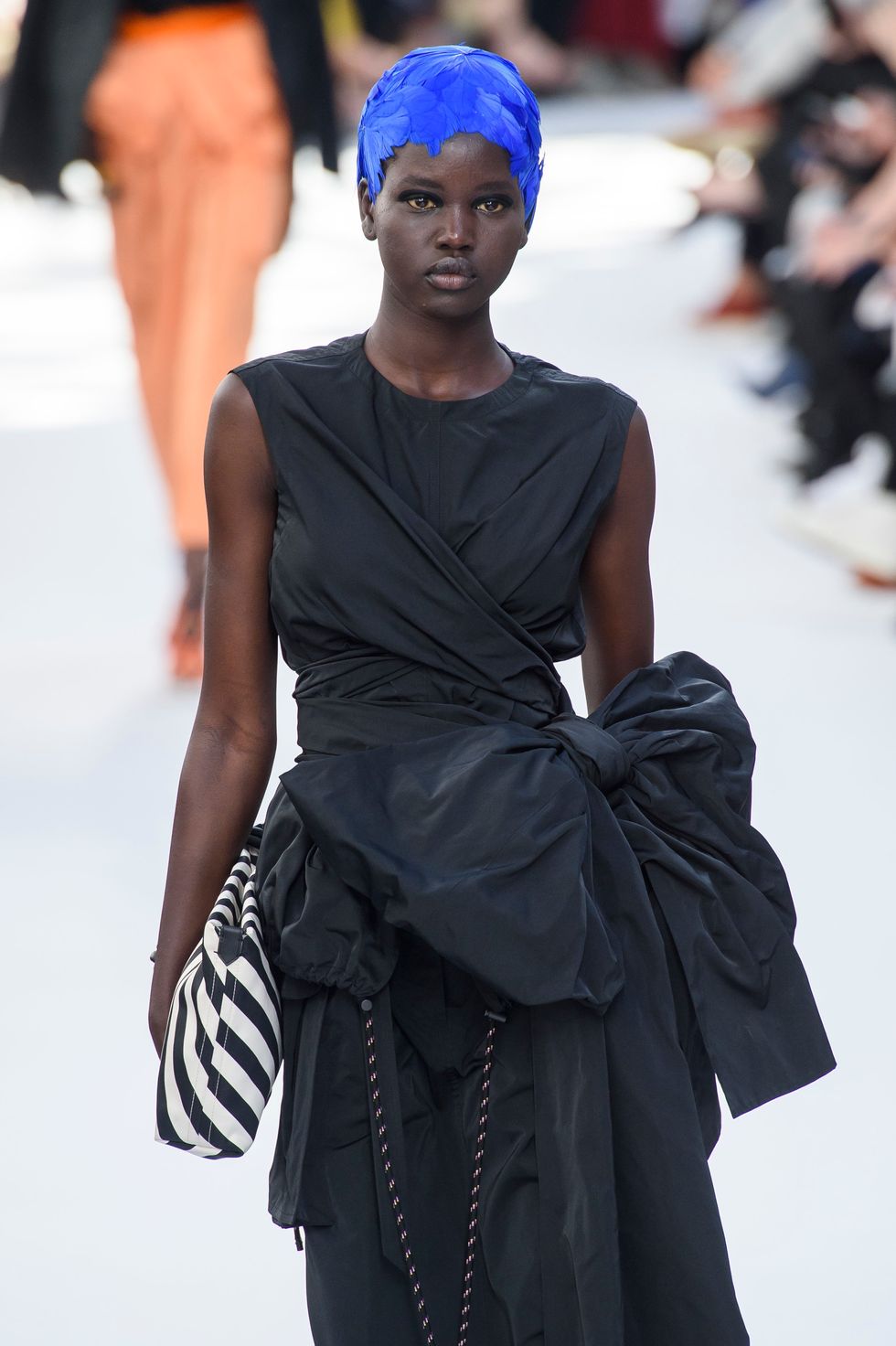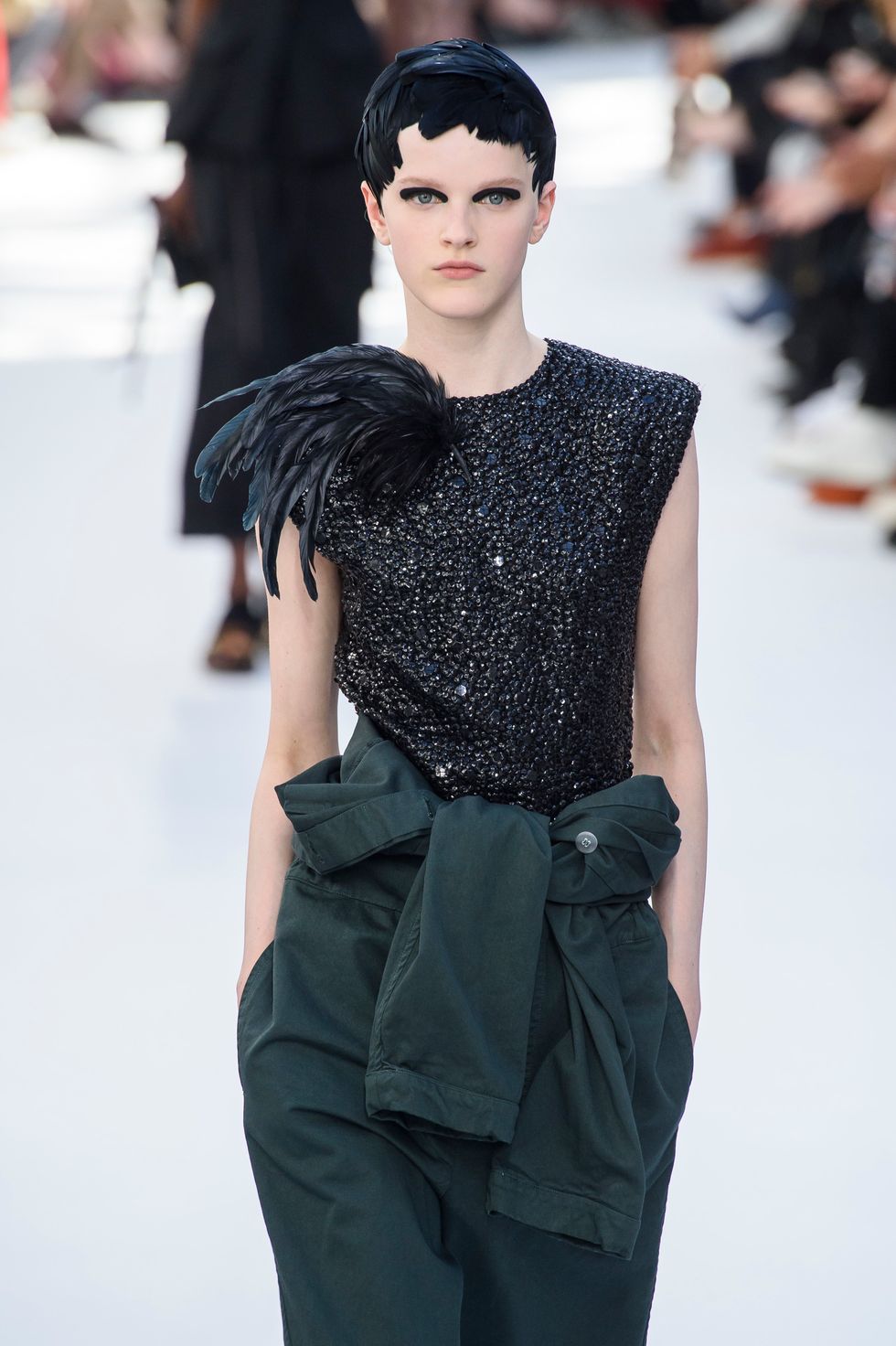 The black and blue feather wigs at Dries Van Noten, created by British hairstylist Sam McKnight, fit snuggly on models' heads. Smoothly contouring the temples and forehead, they looked almost painted on and mirrored the equally charming, feather-festooned heels that marched down the runway.
Junya Watanabe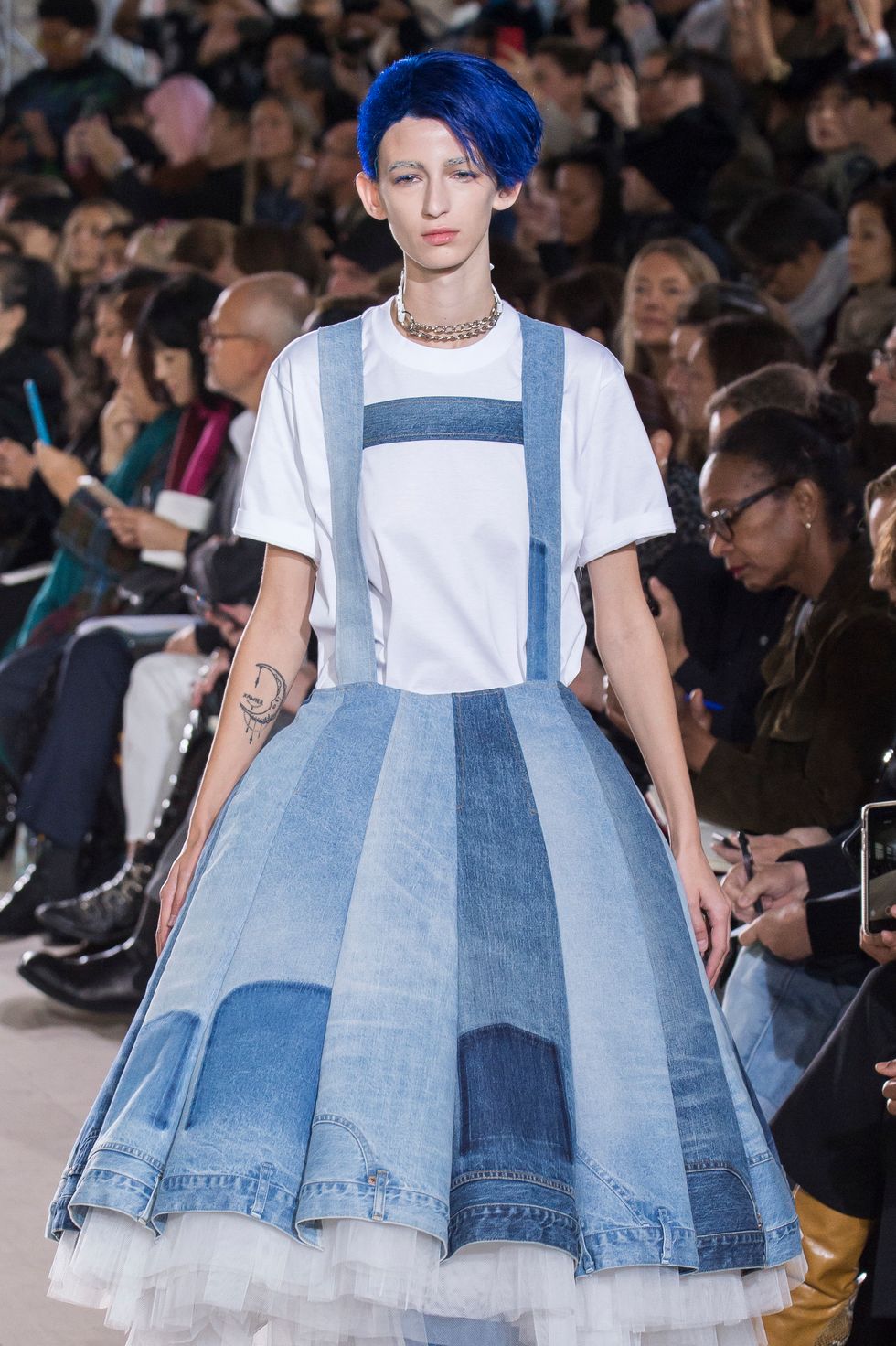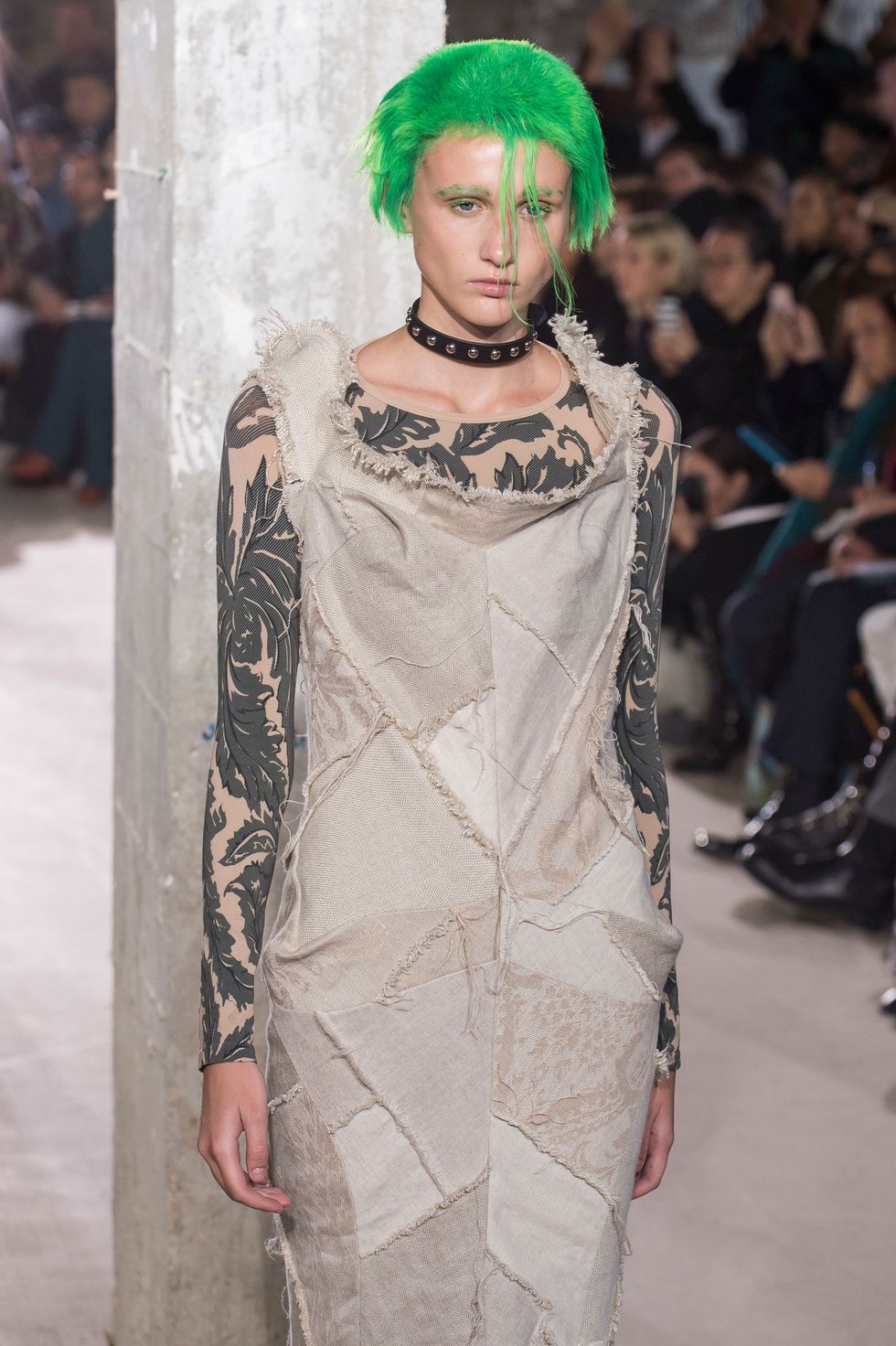 London-based hair stylist Kiyoko Odo reated little blue and green wigs trimmed to different lengths for Junya Watanabe's show. Capturing the punk sensibilities he's championed since establishing his brand in 1993, the toupees are a haphazardly cut version of the subculture's bright hairstyles.
Comme Des Garçons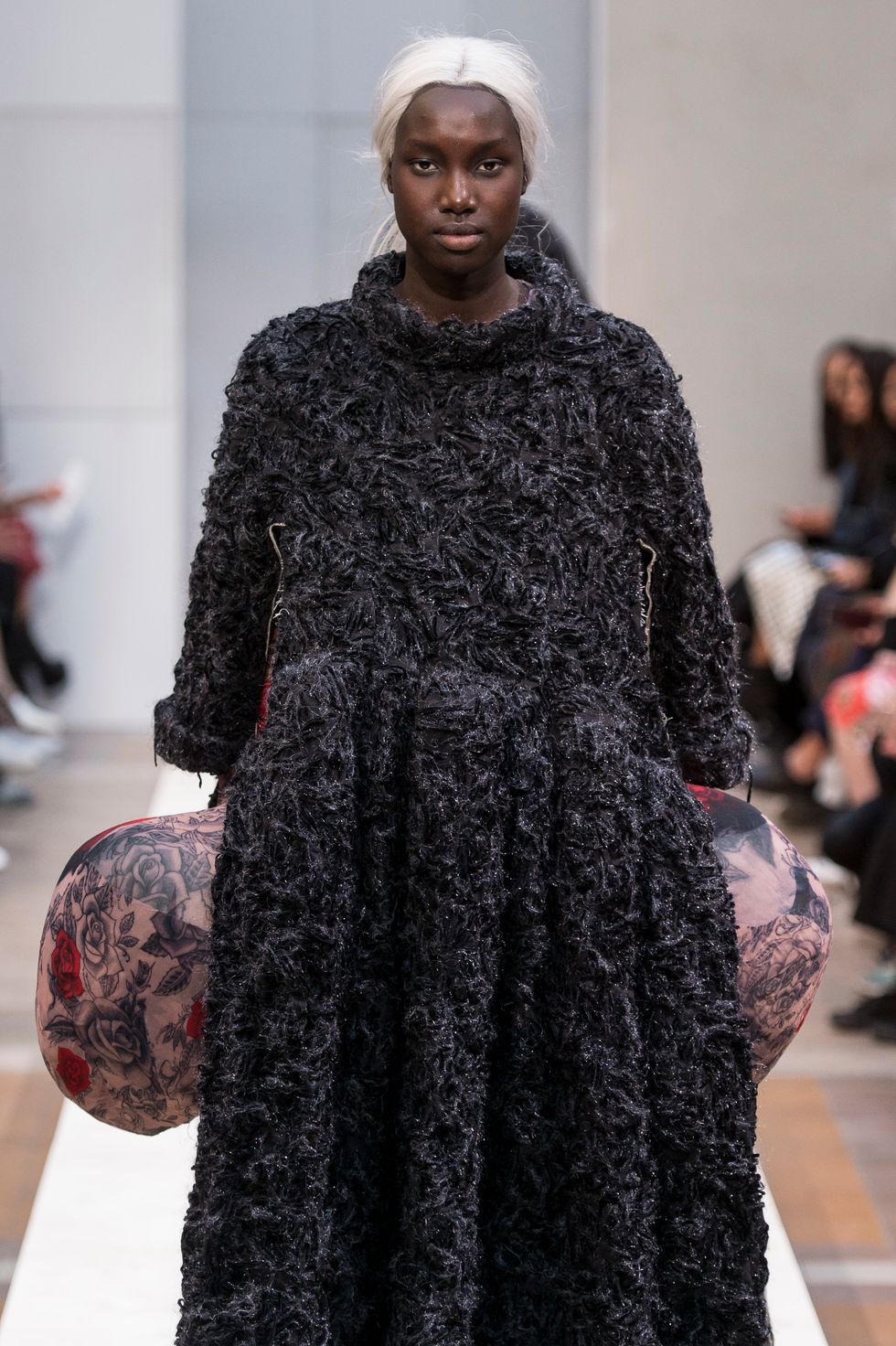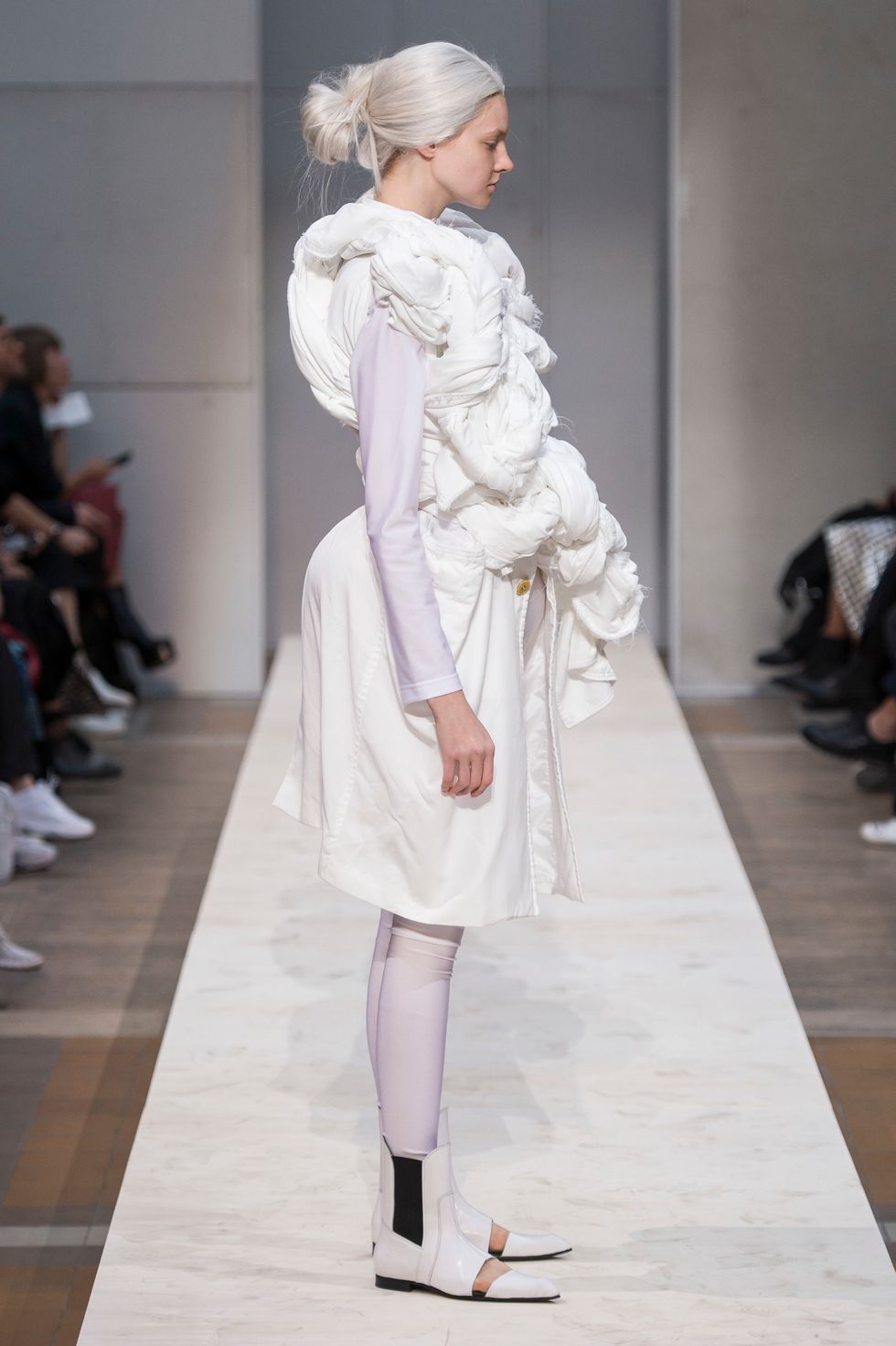 Rei Kawakubo's shows for Comme des Garçons rarely feature clothes in the conventional sense. The designer, who for the past few seasons has opted for amorphous silhouettes, sent models crowned by silvery gray hair down the runway in a range of stylized black suiting and dresses this season. The wigs, devised by Parisian hairstylist Julien D'ys, were a part of Kawakubo's personal reflection on watching oneself age.
Gareth Pugh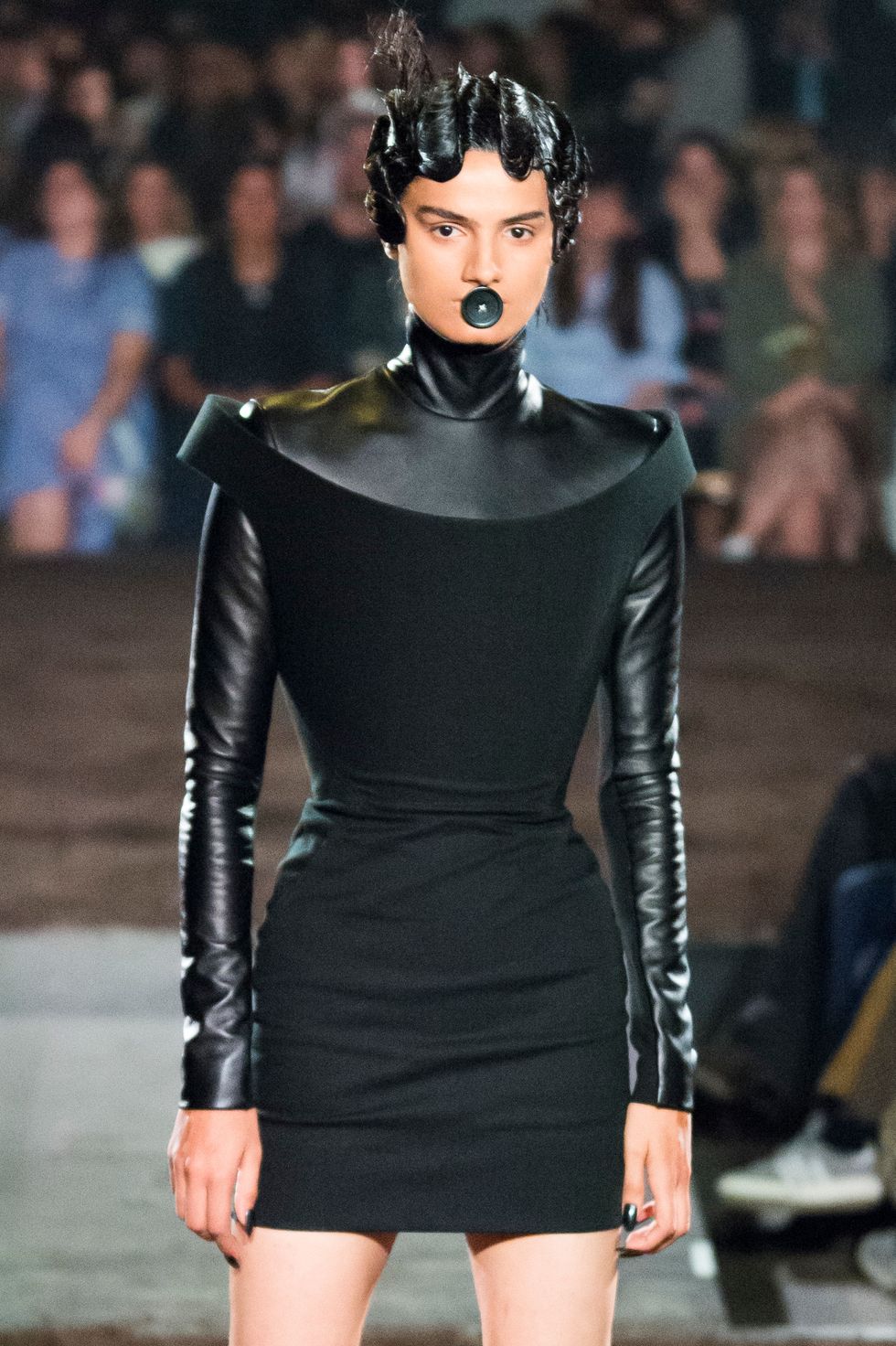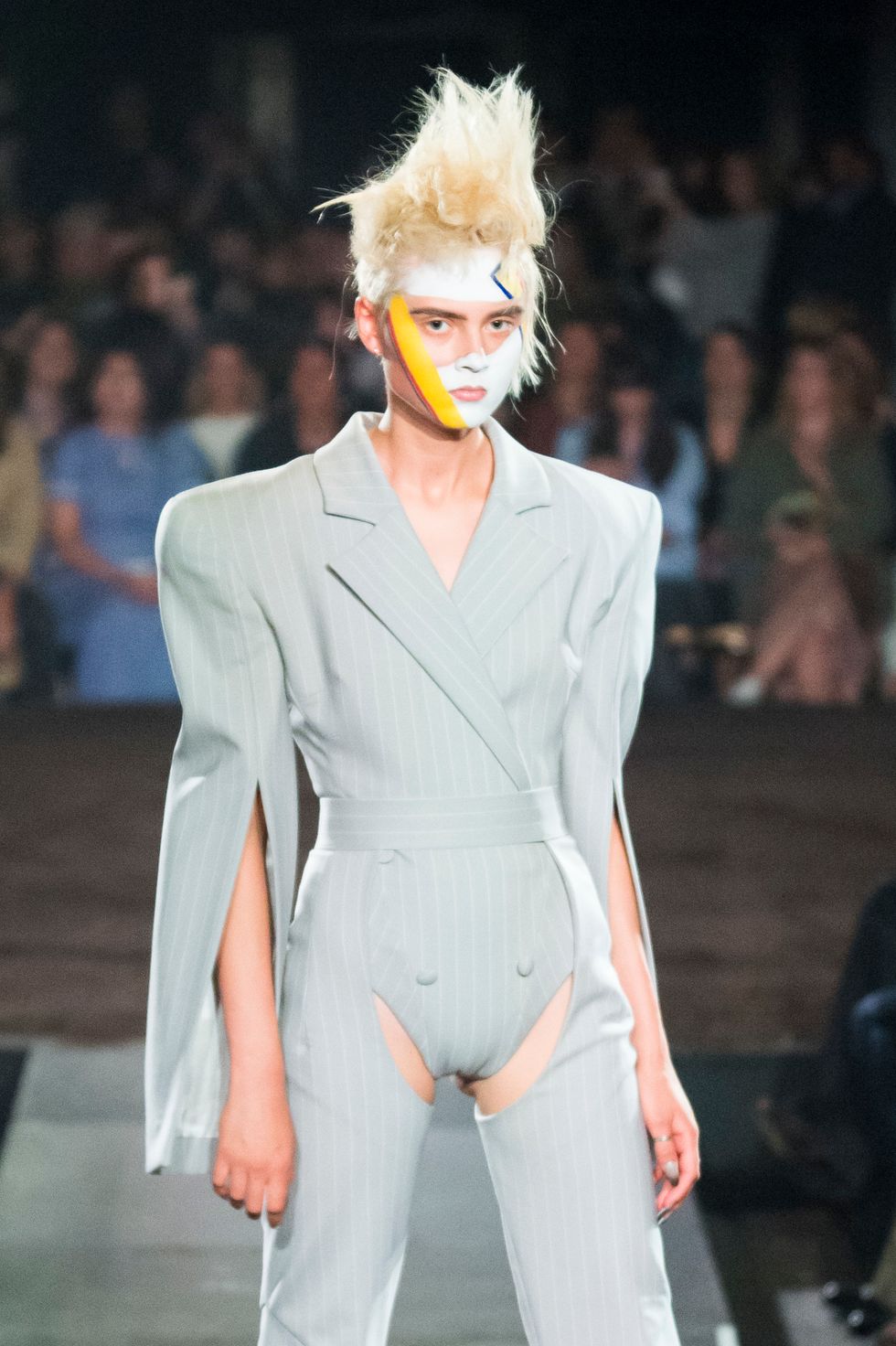 In honor of his late friend, British stylist and accessories designer Judy Blame, Gareth Pugh referenced the nightlife scene of "outside society." High-gloss finger waves and choppy rocker dos allude to club kid looks from the 1980s and 90s.
Ashley Williams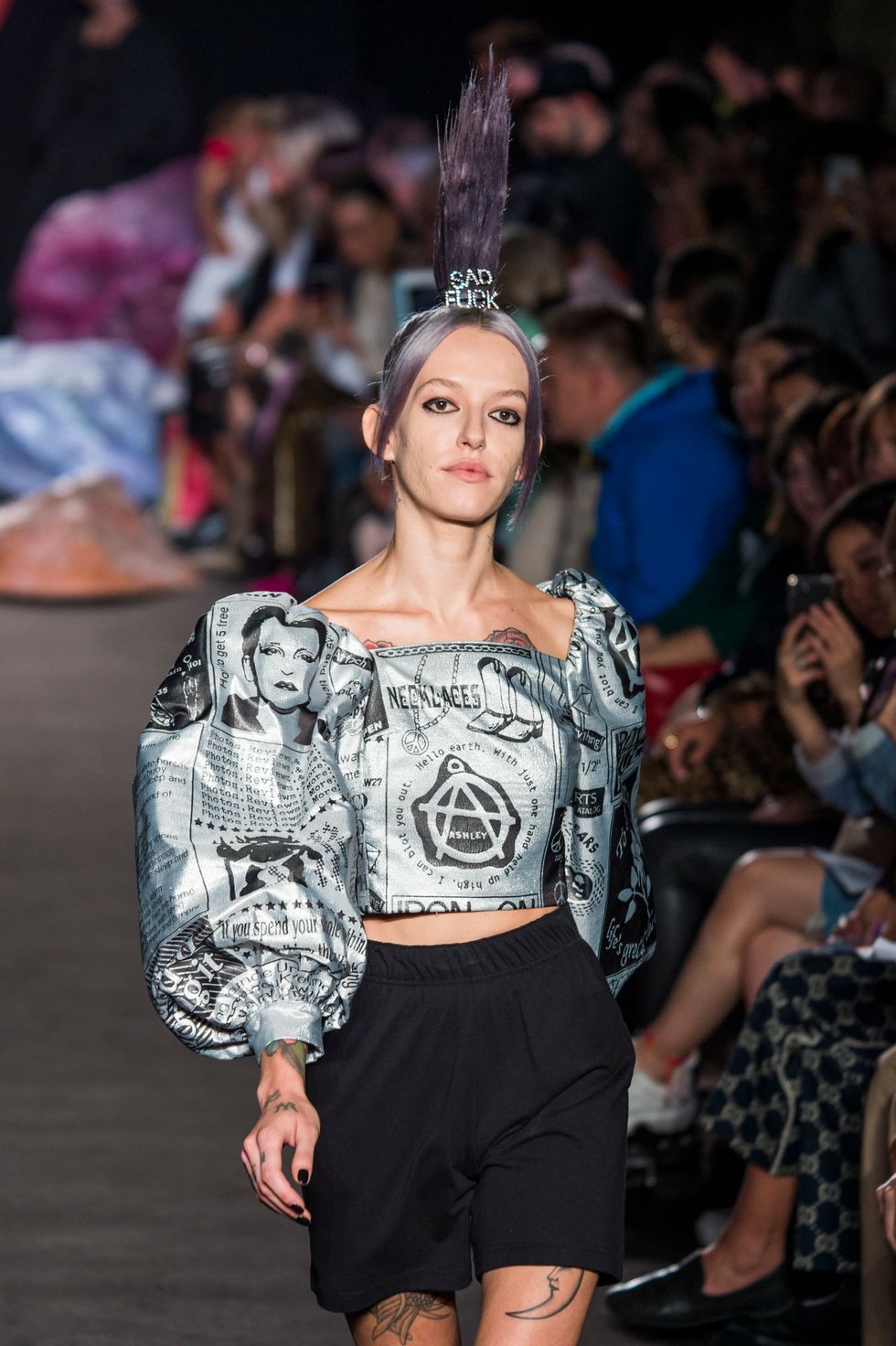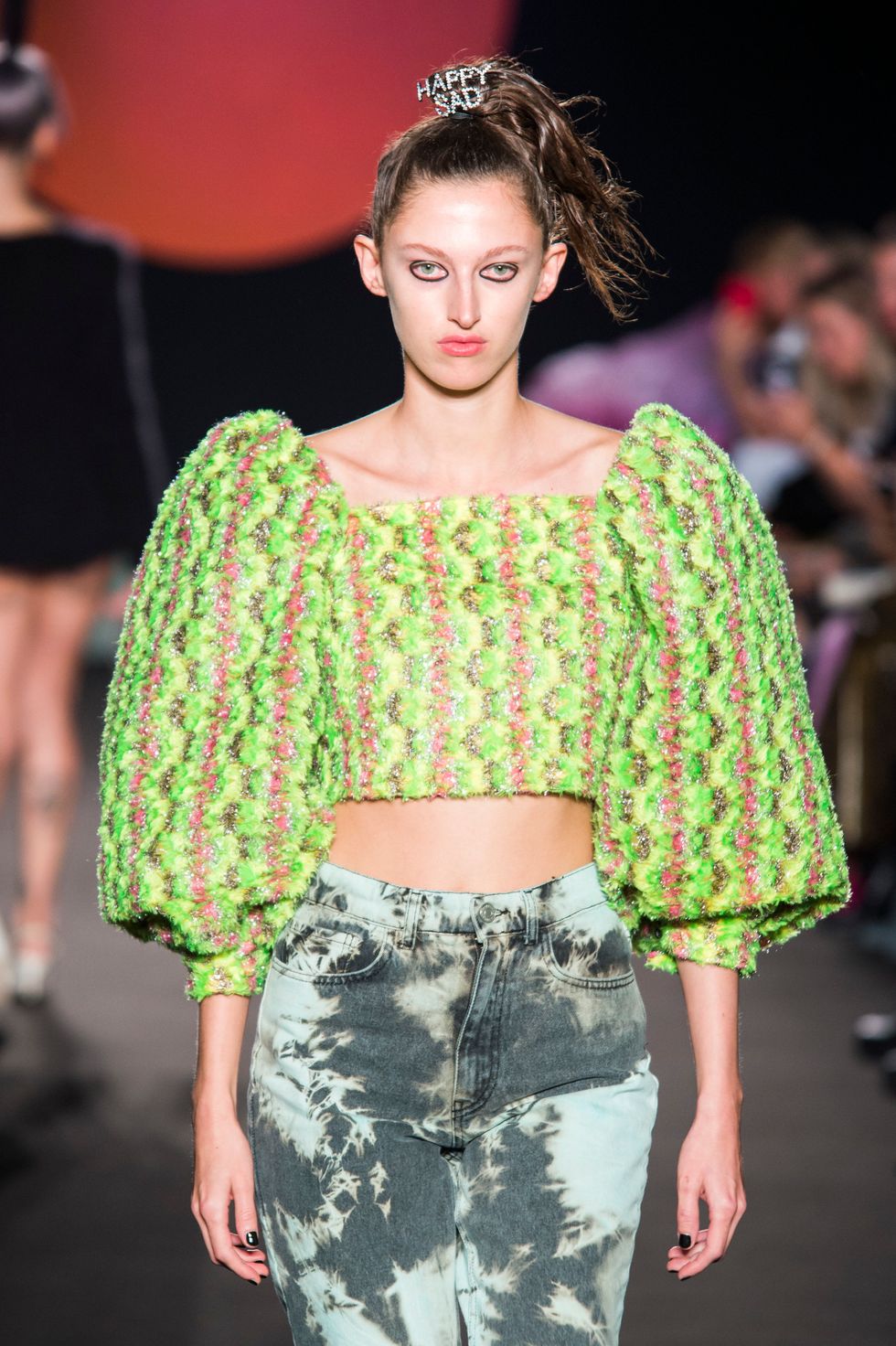 At the Ashley Williams show, upright and lopsided pony tails were fastened with rhinestone encrusted hair clips that spelt out cheeky phrases including "sad fuck" and "happy sad." Williams's dark sense of humor, fitting for her millennial audience, balanced out the collection's otherwise upbeat ensembles.
Images Via Imaxtree
Sign Up For The Morning PAPER