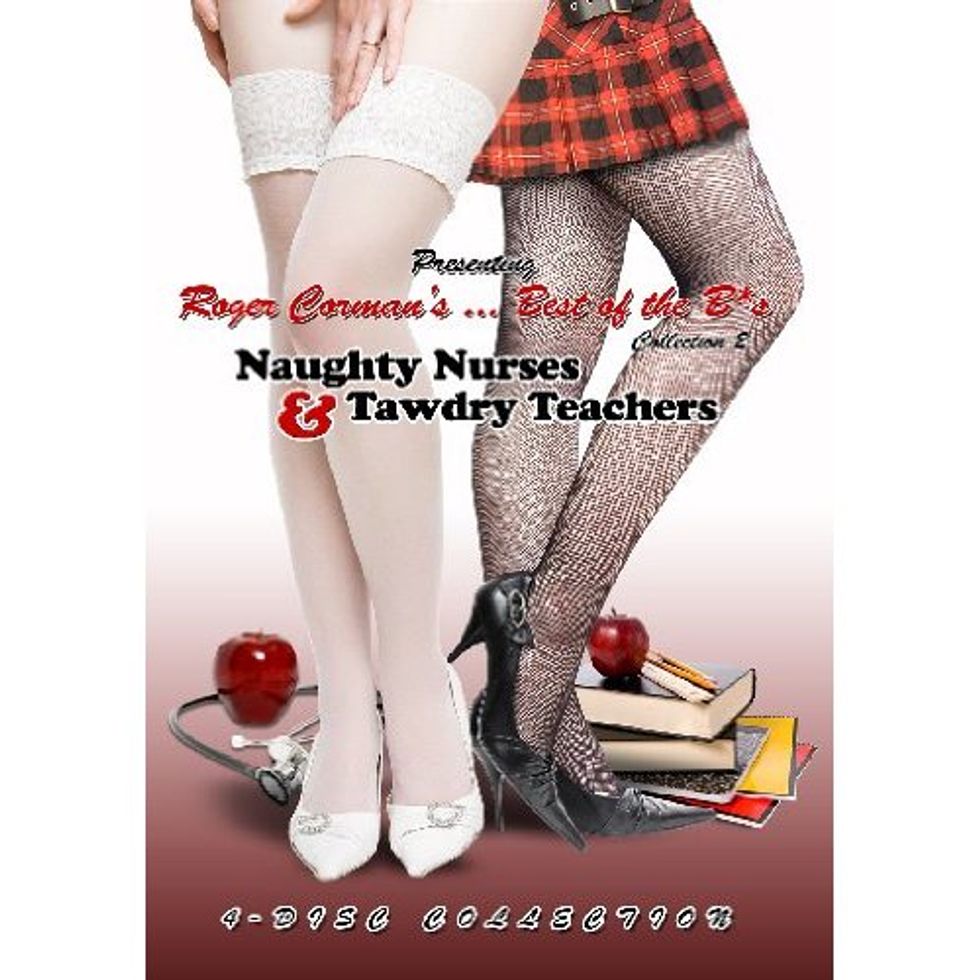 Out on DVD this week is:
Best Of The Bs, Collection 2: Naughty Nurses & Tawdry Teachers
(Infinity Entertainment Group).
Roger Corman
's
New World Pictures
proved to be the king of the drive-in flick with these 1970s exploitation flicks that reveled in bell bottoms, afros, fast cars and topless babes. This seven-movie set includes:
The Student Nurses
(1970) which set the ball rolling and was directed by
Stephanie Rothman
(
The Velvet Vampire
) one of the few women working in genre pictures at the time. The movie was a trashy smash at the box office and set the stage for
Private Duty Nurses
(1971),
Night Call Nurses
(1972)
The Young Nurses
(1973) and then branched off to education with
The Student Teachers
(1973),
Candy Stripe Nurses
(1974) (the ads screamed: "They'll give you fast, fast, fast relief!") and
Summer School Teachers
(1975). The last film was also directed by a woman --
Barbara Peters,
who directed the entertaining
Humanoids From The Deep
. And two of the films star
Candice Rialson
(
Pets
,
Chatterbox
), one of my favorite exploitation, sexy blondes .