As Thanksgiving approaches, it's time to bow down and be grateful for the thing I care about the most -- gay bars! Before I start running to a whole mess of them, let me jot down the 10 I'm feeling most thankful about at the moment.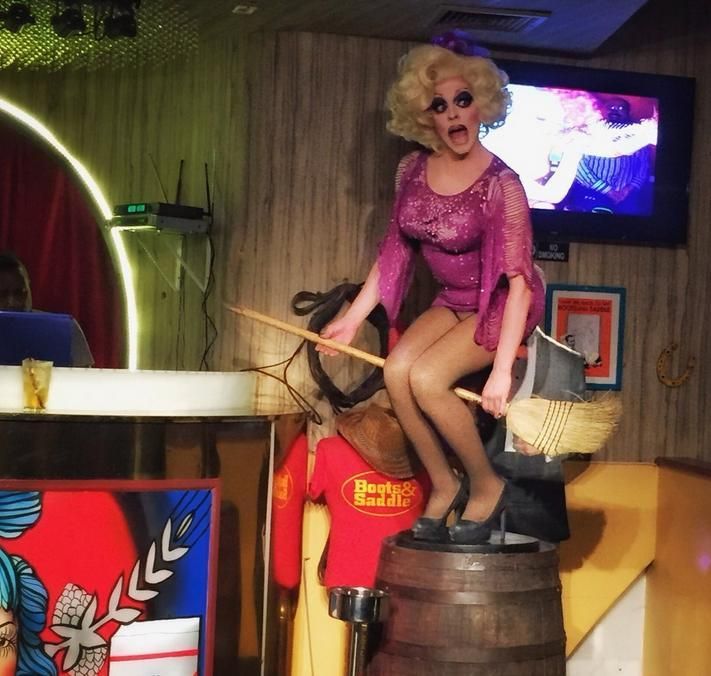 BOOTS & SADDLE (100 7th Avenue South, 646-892-4800)
In its new location, the long-running Village drag bar is a giddy hangout where, every time I've walked in, someone has been entertaining onstage in a wig and a corset. There are more drag queens in this place than there are gay guys in the chorus of a Broadway musical. My fave is wacky diva Ari Kiki threatening the crowd with her high heel as she demands "R-E-S-P-E-C-T." And DJ T-Boy earns it, too.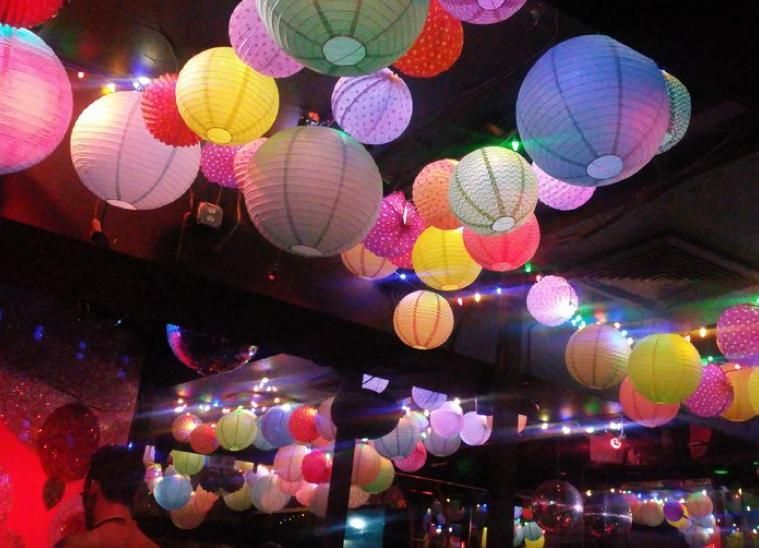 PIECES (8 Christopher Street, 212-929-9291)
A neighborhood staple, this unpretentious watering hole serves a variety of entertainment on different nights, like karaoke, Bingo, lapdances and everything else for the feisty old soul in you. The homemade décor and brassy, jazzy drag queens add to the appeal, and the result is the kind of place where you can not only find fun, you can make some of your own.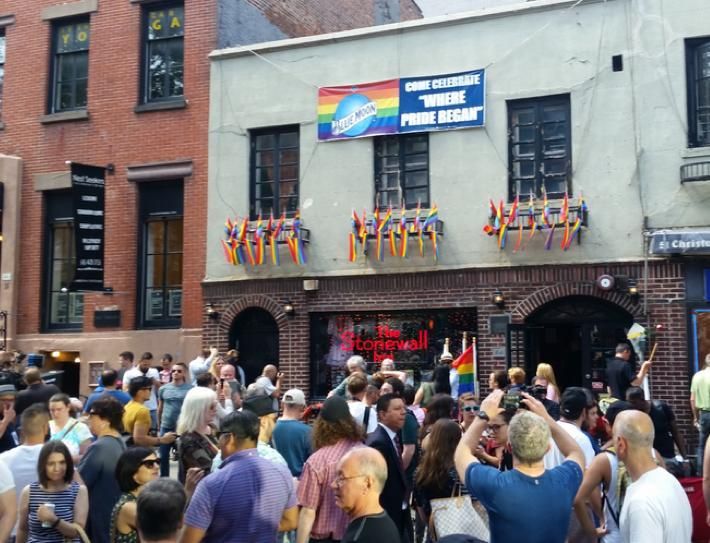 STONEWALL INN (53 Christopher Street, 212 488 2705)
The landmark bar -- where the modern gay movement was born in a series of 1969 rebellions -- still has some life in her. The ground floor is for sitting, hanging, and milling about, while the upstairs has various parties and performances that are often recklessly tasty. While you're cavorting around the Village, this place is definitely worth a stop.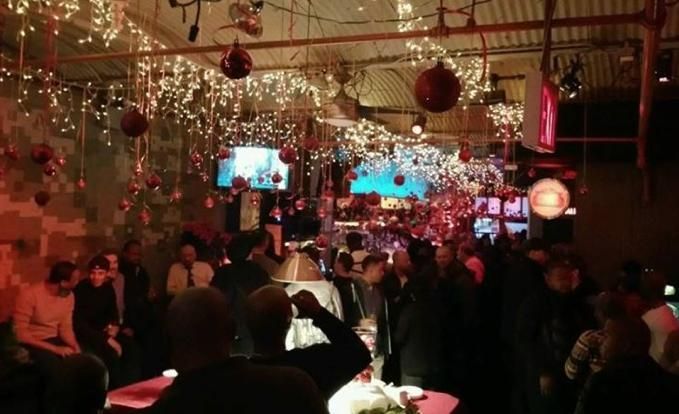 HANGAR BAR (115 Christopher Street, 212-627-2044)
Gay people of color predominate this atmospheric hangout, where you can watch pool, play pool, or play mind games, if you so desire. Whatever you end up doing here, I find it to be a dependable good time where the people aren't the least bit jaded.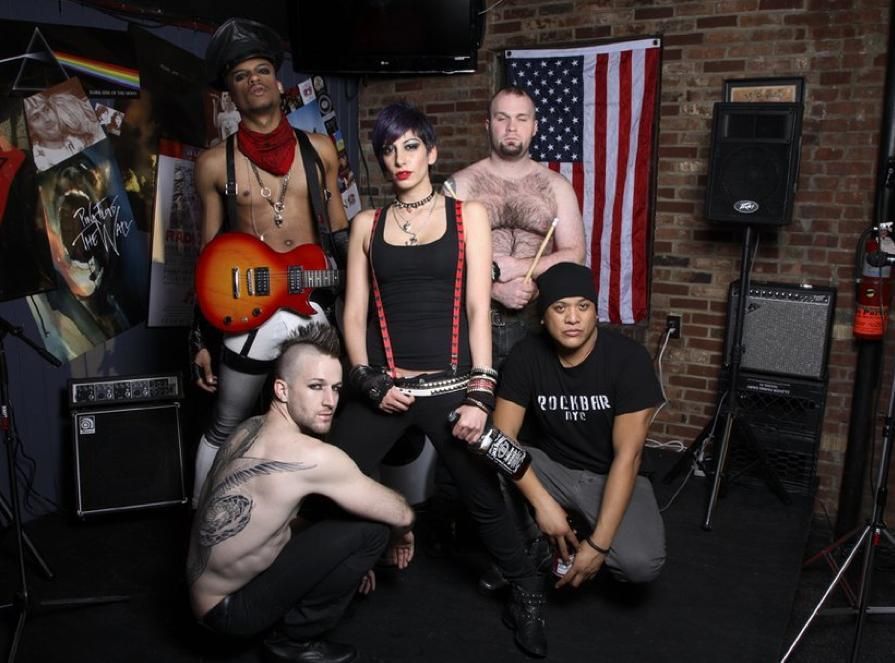 ROCKBAR NYC (185 Christopher Street, 212-675-1864)
Keep walking down Christopher Street -- practically to the river -- and you come across this very real boîte filled with rock music, cheap beer, and game nights. It's a bit off the beaten path, but that's part of its charm -- and if you're hiding from your various exes, remote places like this are pretty good bets.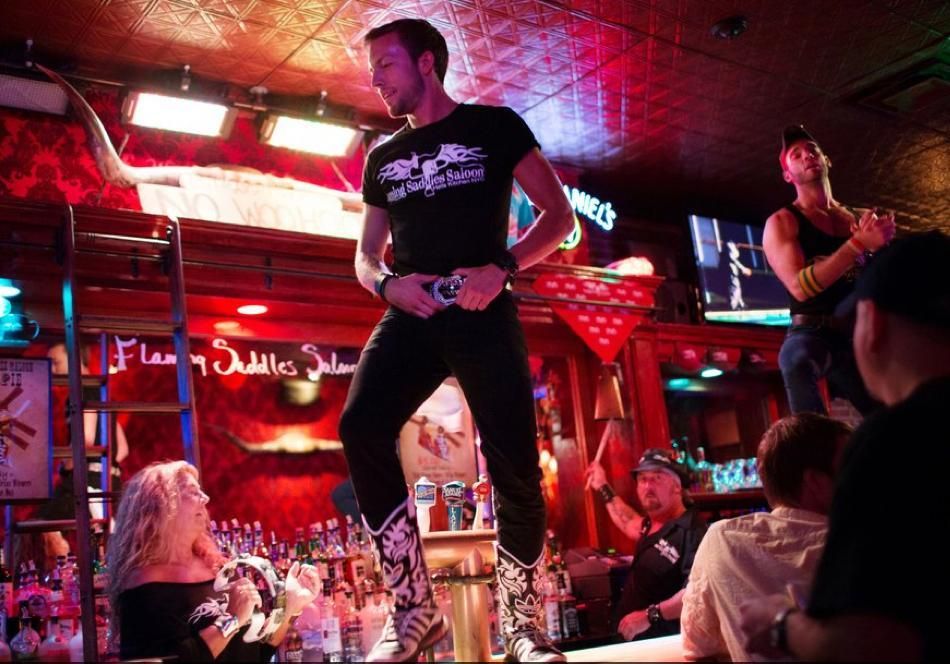 FLAMING SADDLES (793 Ninth Avenue, 212-713-0481)
I never thought gay and country would go hand in hand, but they do here, where the music has a twang, as do the movies shown on the video screens, not to mention the bartenders who occasionally hop atop the bar for some fancy two-stepping. Well, go-o-olly.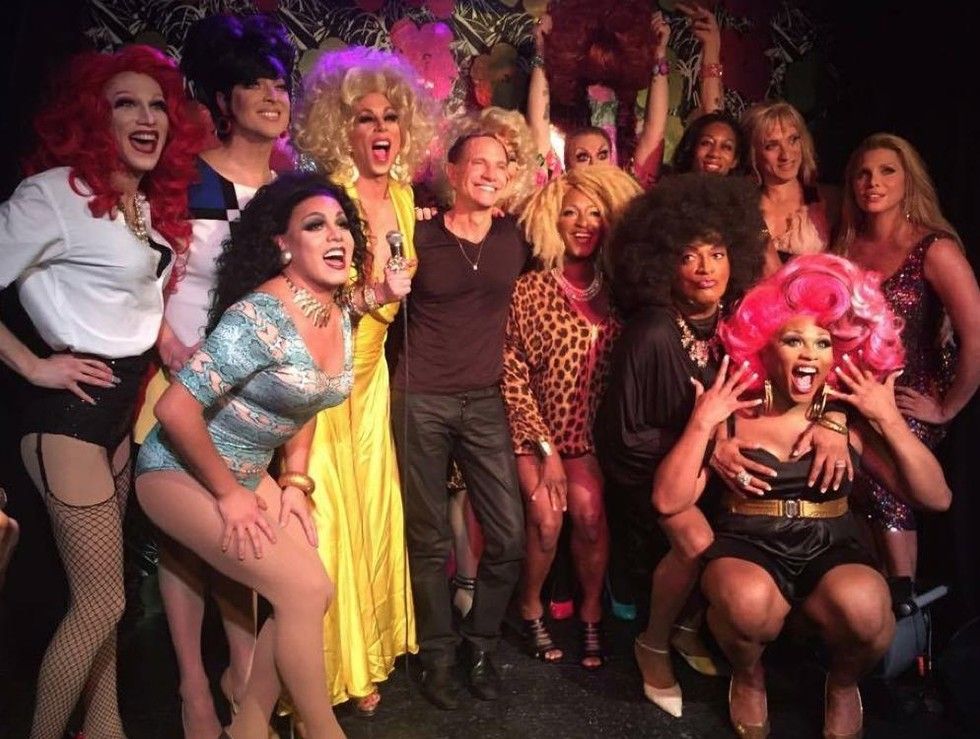 BARRACUDA (275 W. 22 St., 212-645-8613)
Let's summon some lovin' for poor Chelsea, which was the gay showplace of the nation before HK took away all the gays. But 'Cuda keeps running, and is a reliable watering hole for boozing, schmoozing, and drag contests. It's worth the Uber from uptown.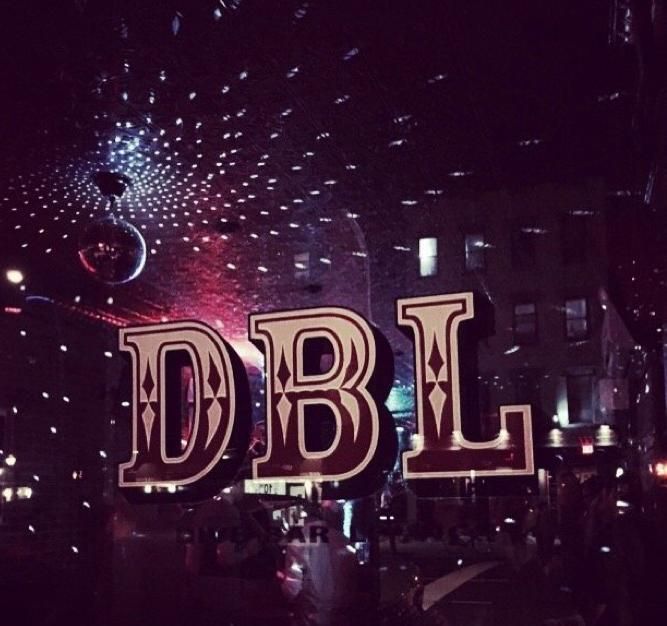 DBL/DIVE BAR LOUNGE (667-10th Avenue, 646-756-5230)
I don't find this Hell's Kitchen hangout divey at all. In fact, I find it a loose and lively happening, with agreeable outdoor seating during bouts of good weather and frisky gays lining the indoors, along with a few messes.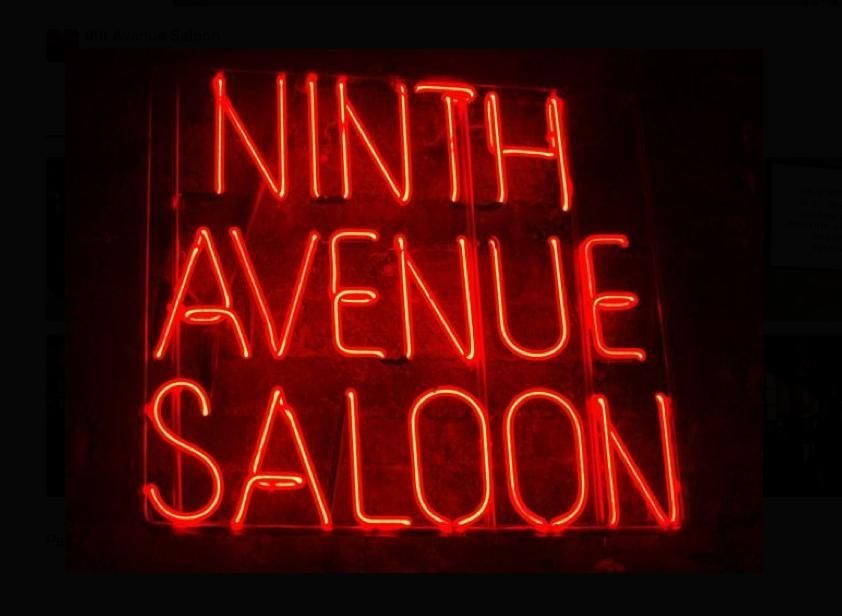 9TH AVENUE SALOON (656 Ninth Avenue, 212-307-1503)
You never know who you're going to run into at this narrow, old-school magnet for theater queens, oldies, and people of mystery. Some nights it's a strikeout, but at least there's usually popcorn. Other nights it's fuck-tastic -- a bristling Brigadoon of wackos.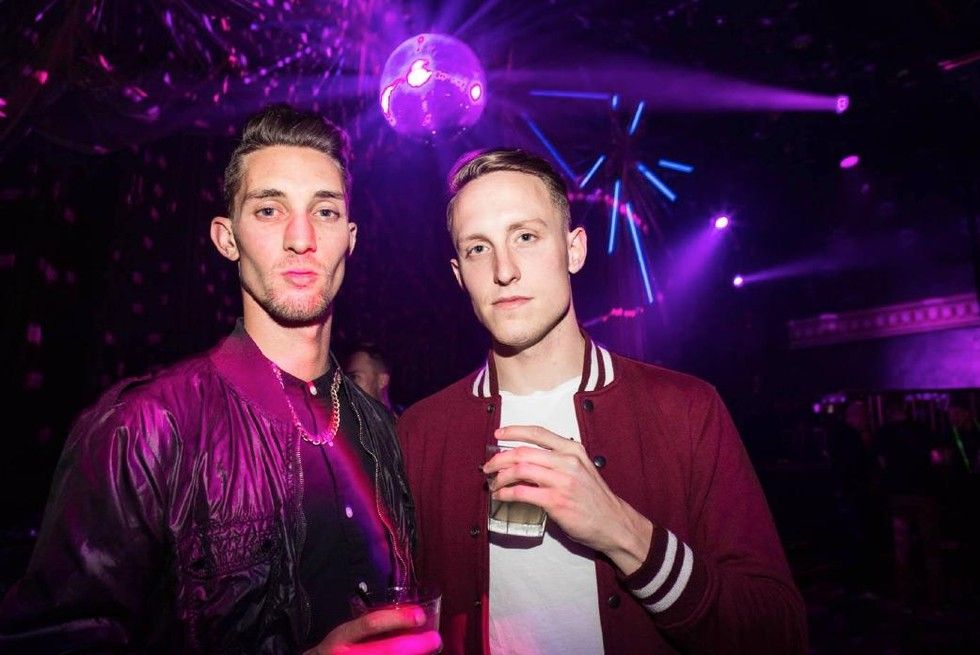 Photo via Facebook

DIAMOND HORSESHOE (Paramount Hotel, downstairs; 235 W. 46th Street, 212-706-7448)
No, it's not a gay bar, but on Saturday nights, Drew Elliott (from the Paper family) and Erich Conrad (of Beige fame) throw "prettyugly" here, studding the sumptuous surroundings with guys so good looking you probably shouldn't go if you have some kind of inferiority complex. The title is only half right!