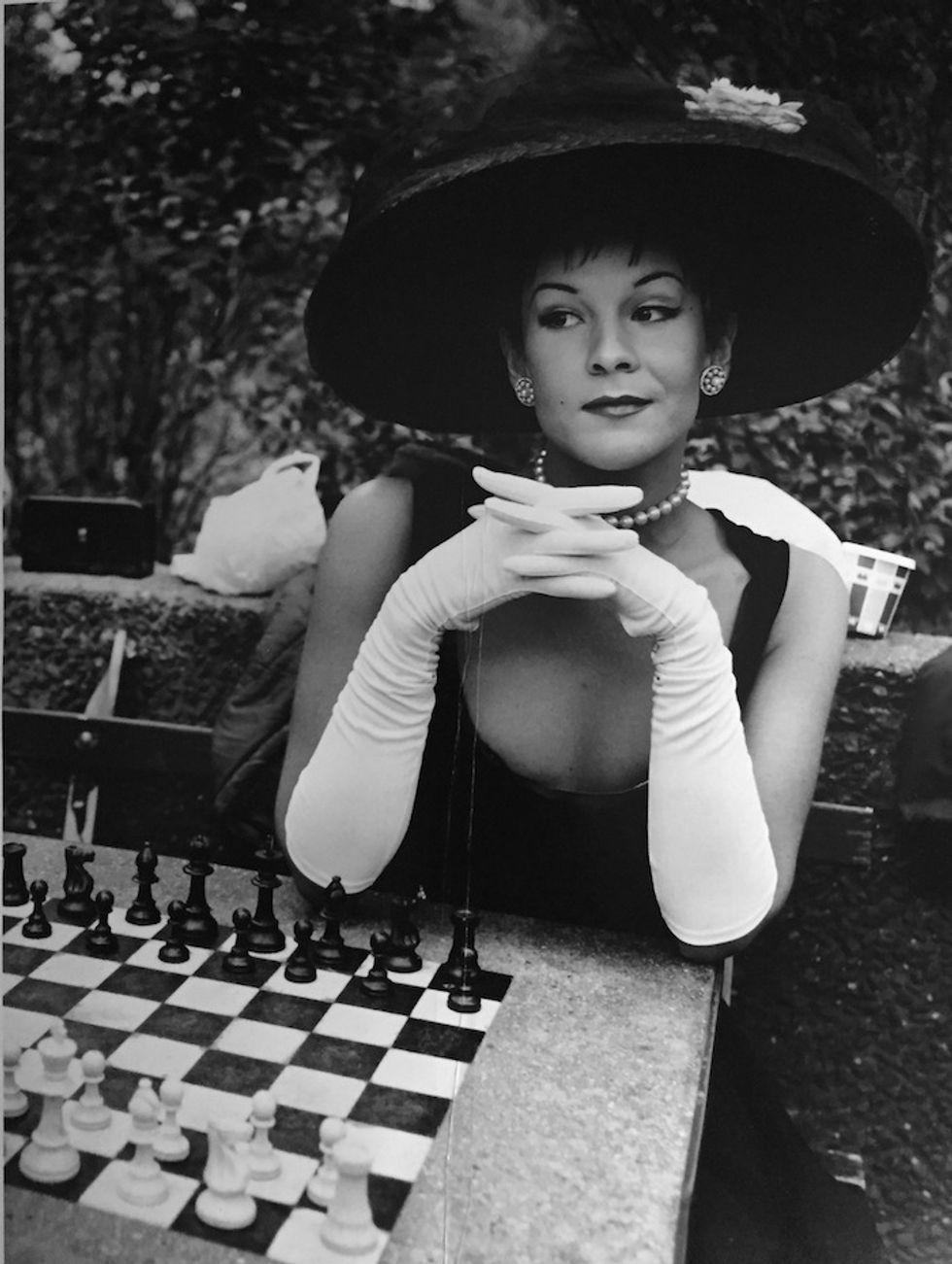 Christian Womyn
Just in time for NYC Fashion Week, here comes my rundown of the most fabulously dressed creatures of the night. It's not easy sparkling in a nightclub when everyone there has got their best groove on, but these people have managed to rise above the rest, with that extra bit of Aqua Net making the difference. Helping me in my selections was stylist Christian Freedom, who back in the day was known as Christian Womyn, an elusive model and socialite who popped up on MTV and at Jackie 60. The choices are not in ranked order—they're all equally fab.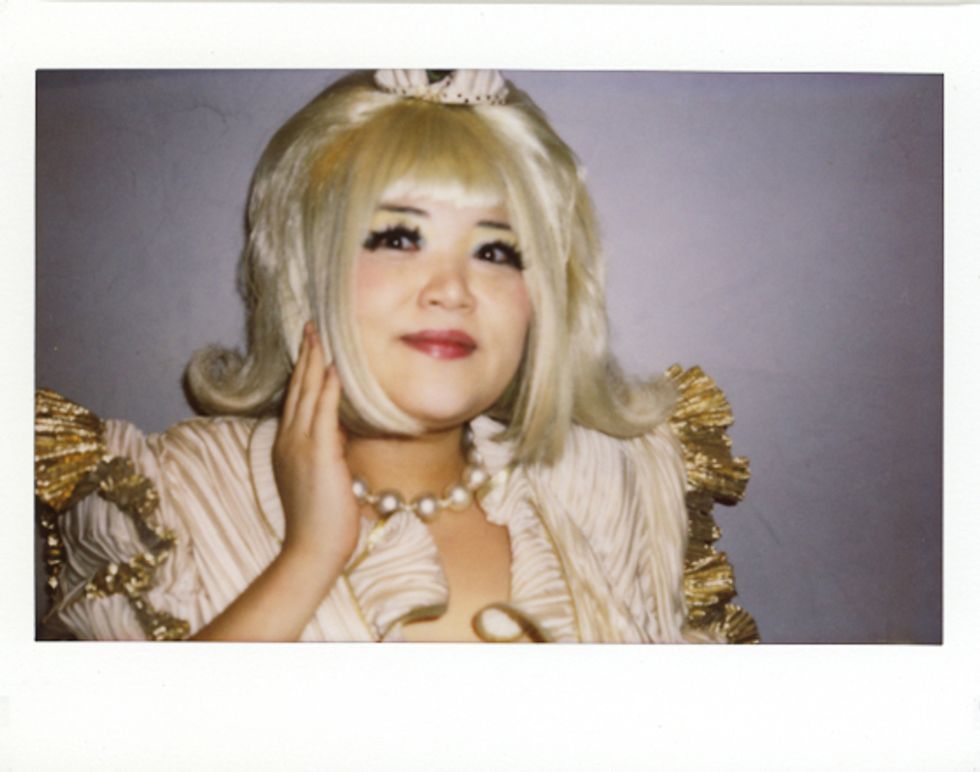 JUN NAKAYAMA

Says Christian, "Jun is the sweetest Harajuku girl you'd ever want to meet." Her own self-description is "a girl like cotton candy and cupcake forever". June dresses like a doll come to life in a candy shop—a Japanese Strawberry Shortcake. She's the cutest.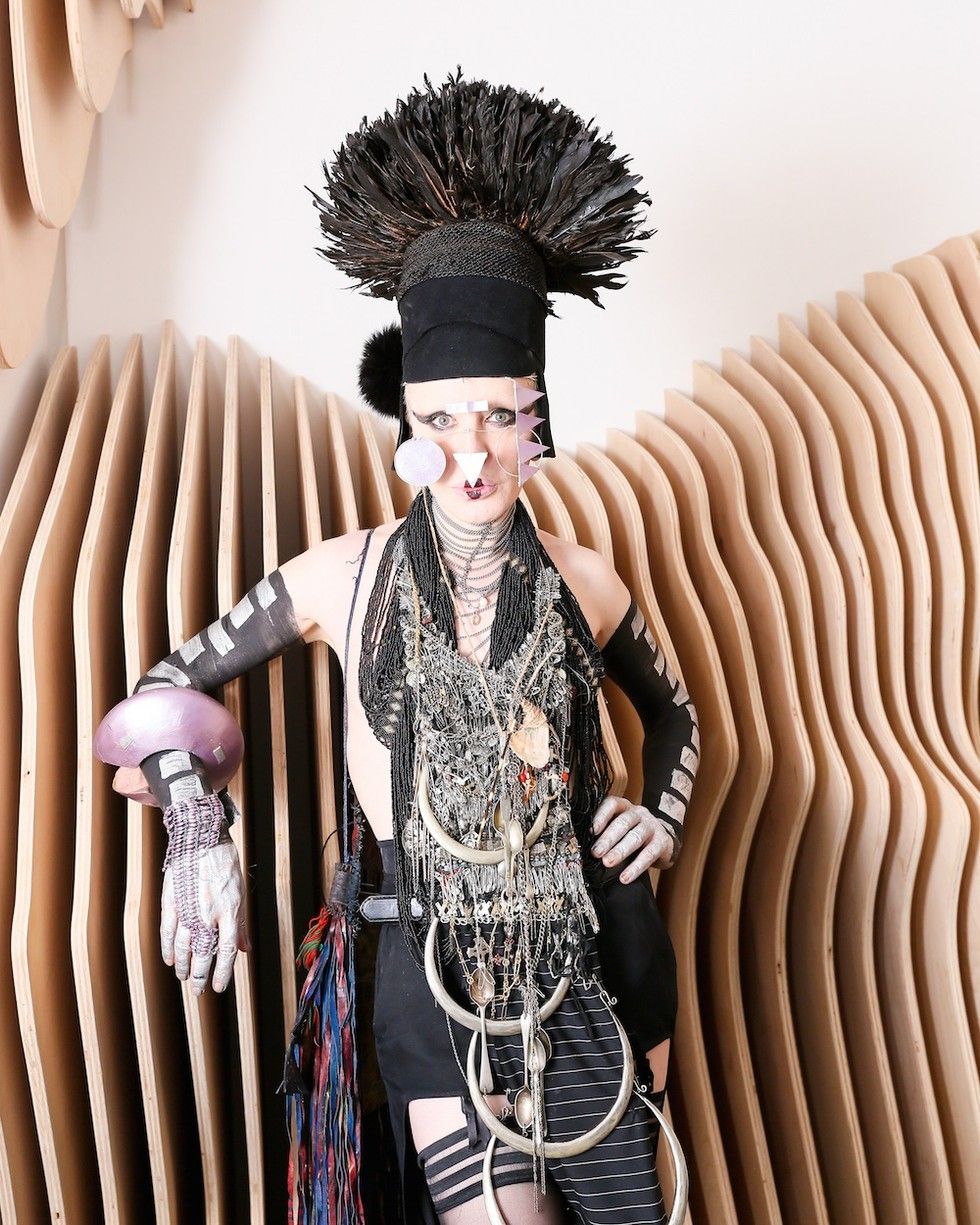 KENNY KENNY

The longtime presence/photographer gets even better with time, like fine wine. His looks are eye poppingly elaborate and inventive. Says Christian, "It's like if Salvador Dali and the Marchesa Casati had a love child. Genius."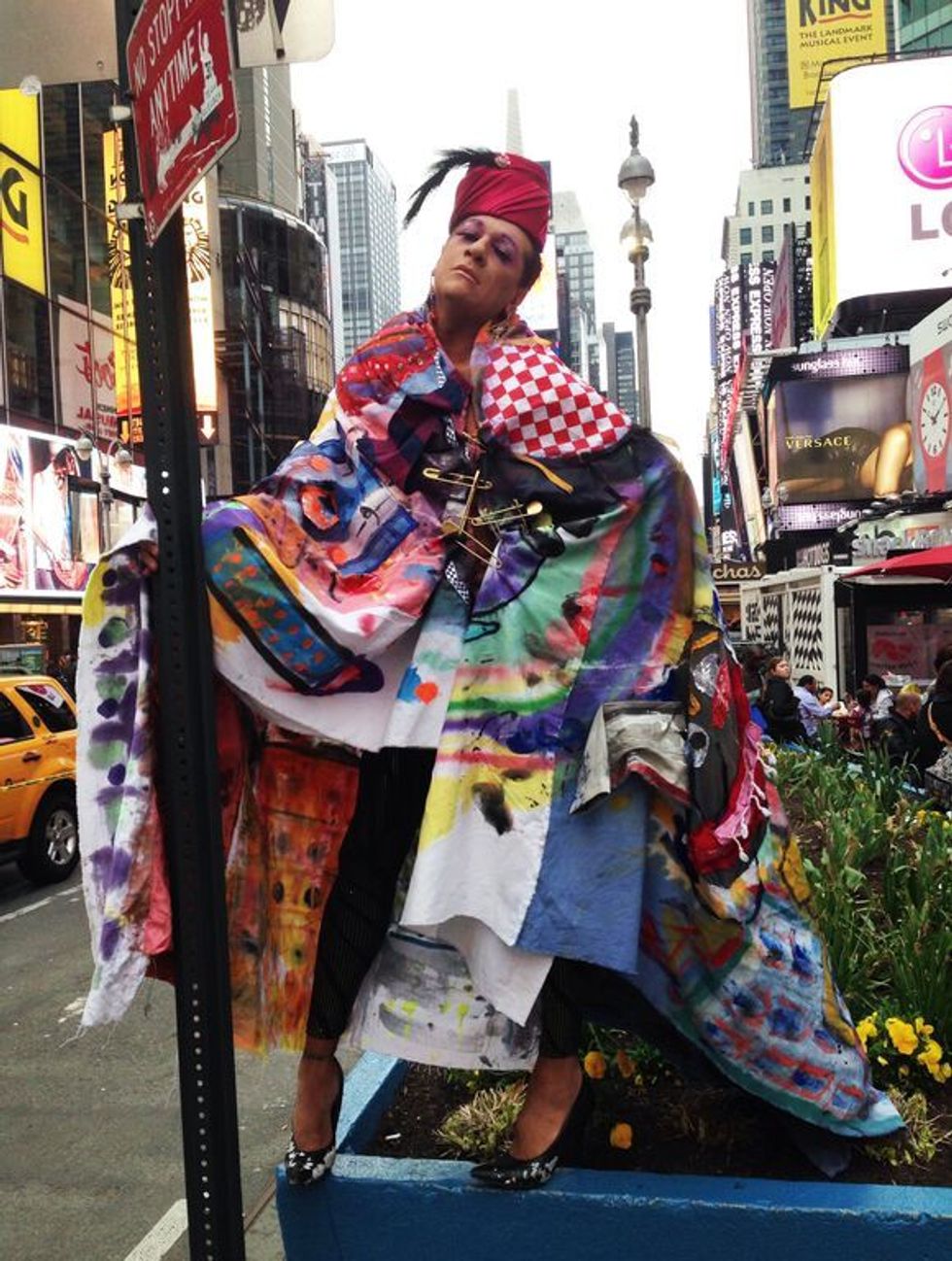 GAZELLE PAULO

The Brazilian flight attendant/style icon redefines fashion with avant garde combinations of textures, complete with lots of fascinating makeup and/or facial coverings. He pushes envelopes and promotes mystery and adventure. "Wearable performance art and style influencer on two continents," according to Christian.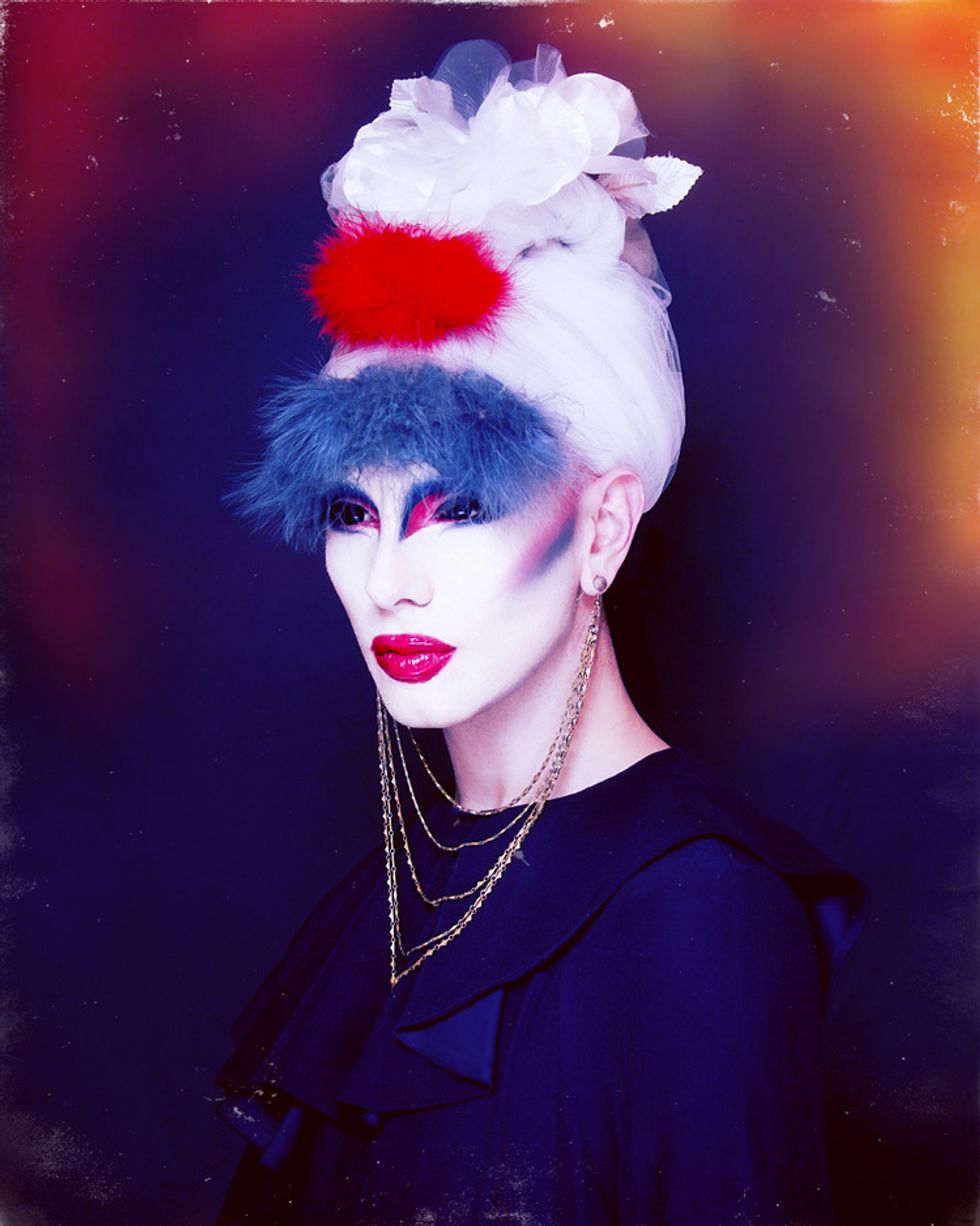 photo by Ryan Burke
RYAN BURKE

Surreally gorgeous hair, makeup and outfits make Ryan an otherworldly fashionplate in a whole other league of daring and inspiration. Also: Phillipe Blond, Armen Ra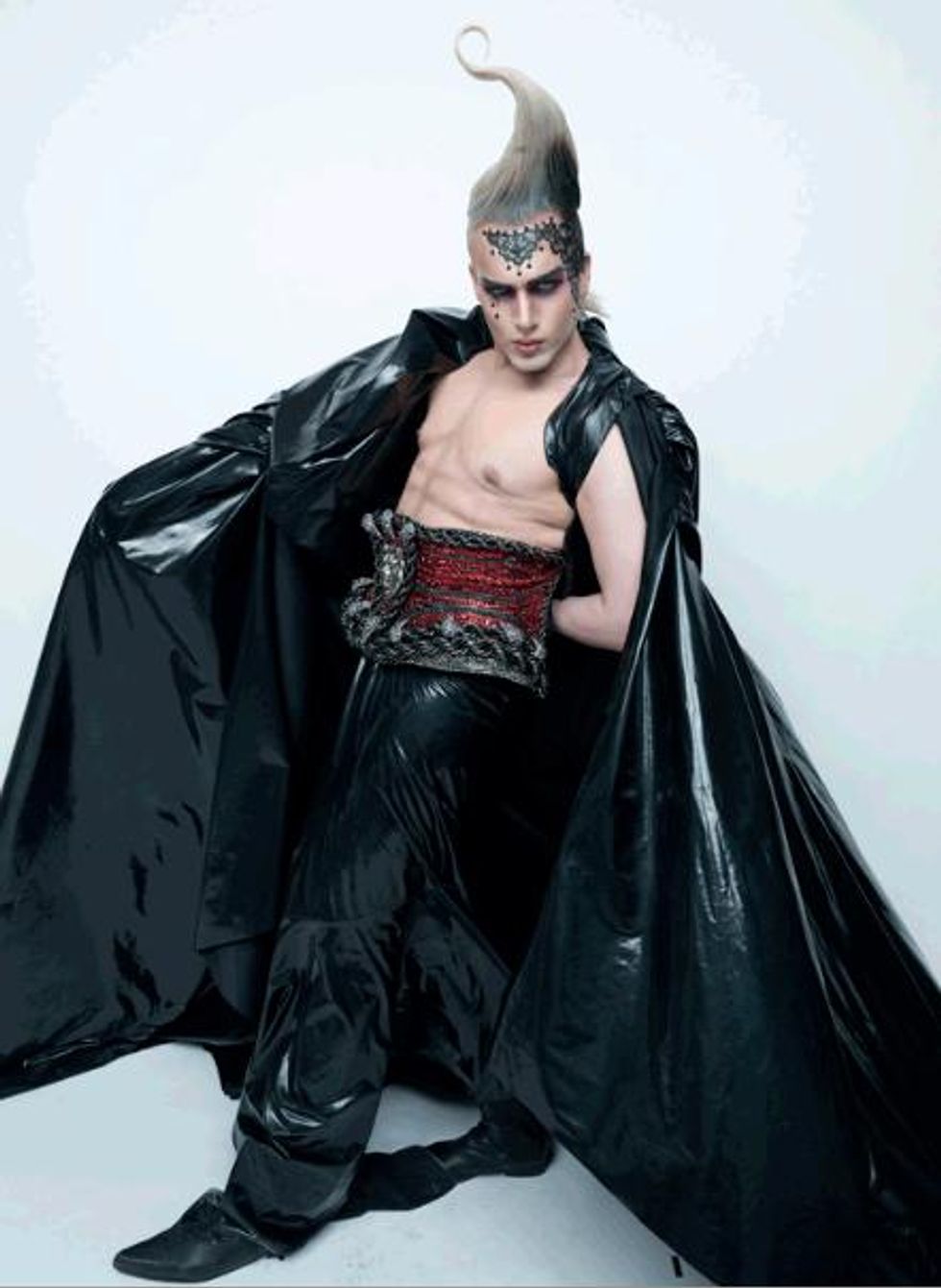 KAYVON ZAND
The current promoter/singer/actor comes off very Goth Elvis crossed with a Valkyrie, with skyscraping looks that include feathers, caged collars, capes, and blue lips. Quite a sight for sore thighs!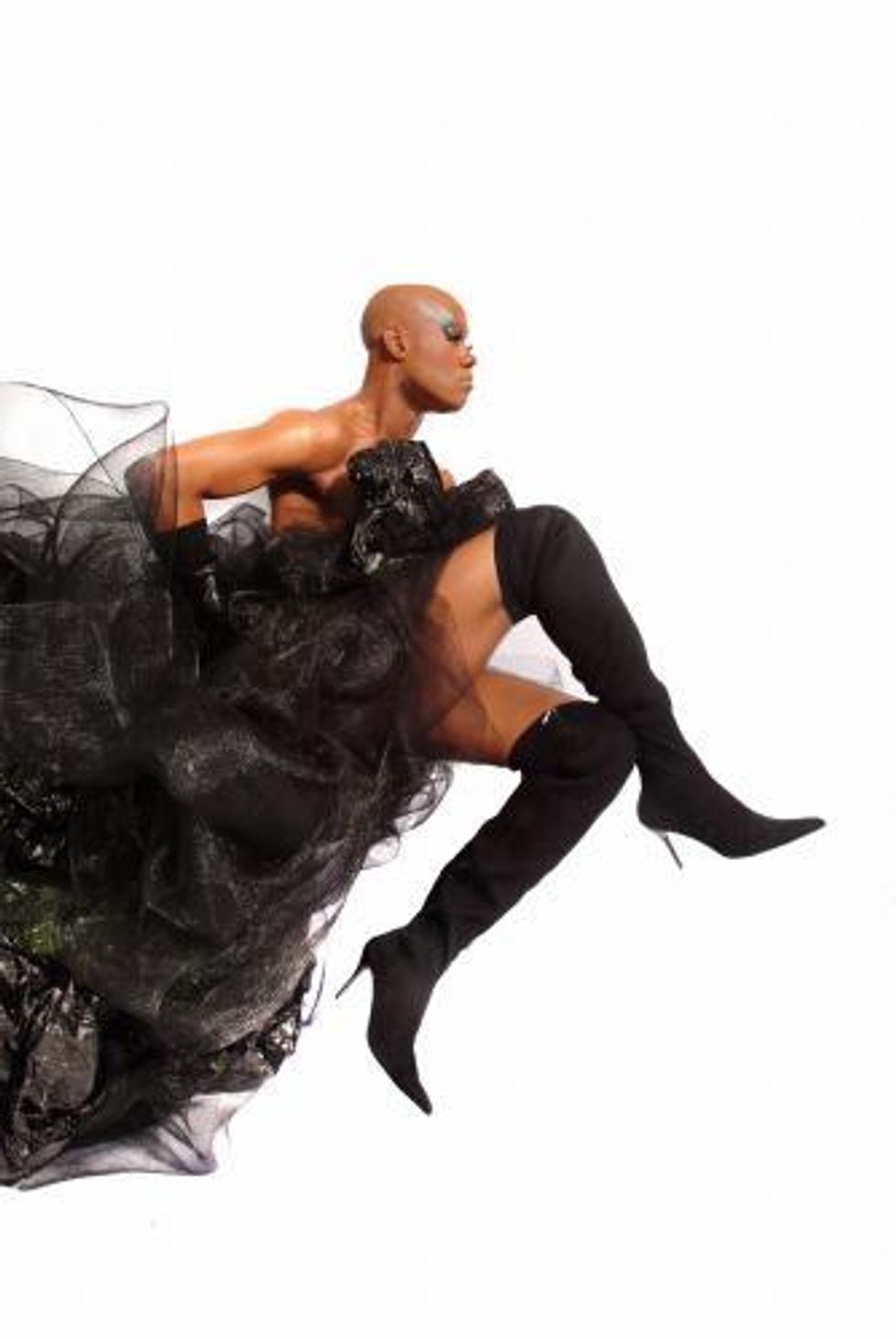 KEVIN AVIANCE
The "Cunty" singer is very Mahogany meets The Lion King on the road to Blade Runner. Extravagantly thought-out looks from outer space—like Grace Jones on mushrooms.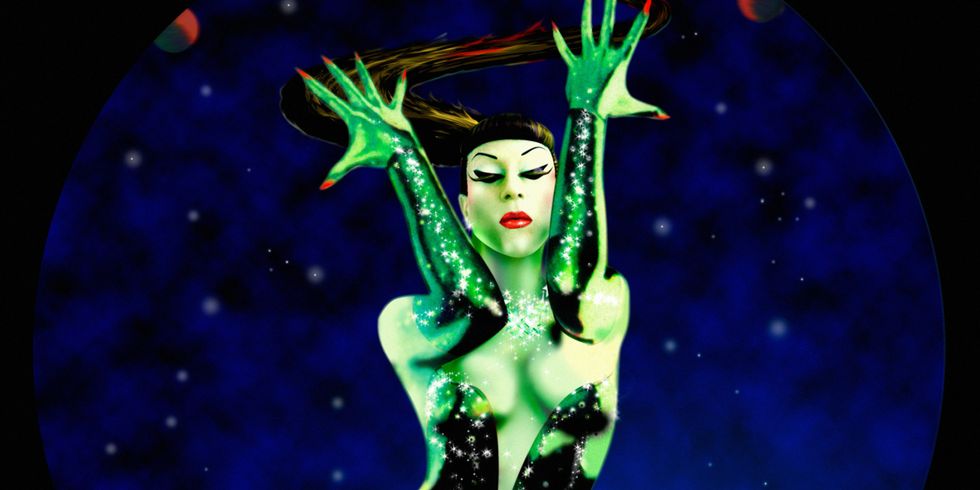 photo by Scott Ewalt
JOEY ARIAS

Whether in a piquant black three-piece number or a shimmery blouson, the Billie Holiday singer delivers the fashion. God bless the child that's got her own style.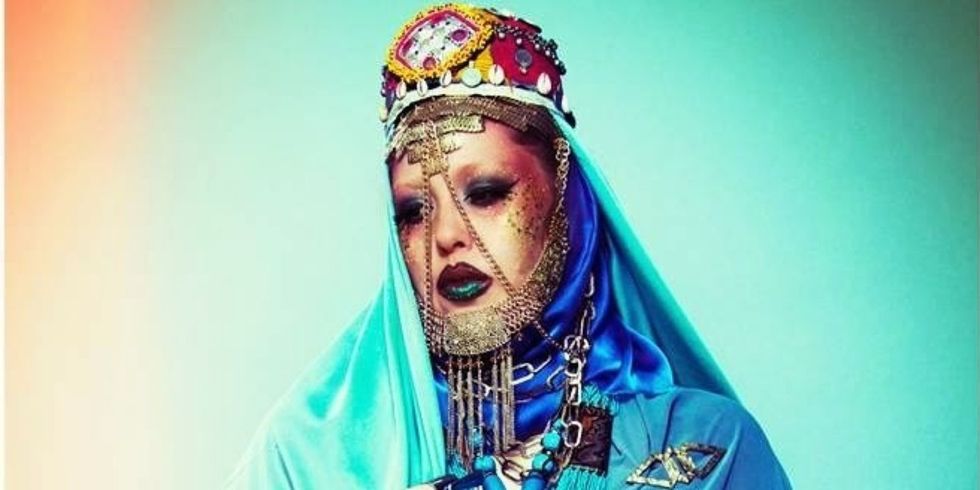 photo by Ryan Burke
DOMONIQUE ECHEVERRIA
Domonique has served layers, cleavage, headdresses, and warpaint, with Spanish, Asian, African, and Goth touches. The former Susanne Bartsch hostess came on the scene as a visual gem with a whole lotta spunk. And I like spunk.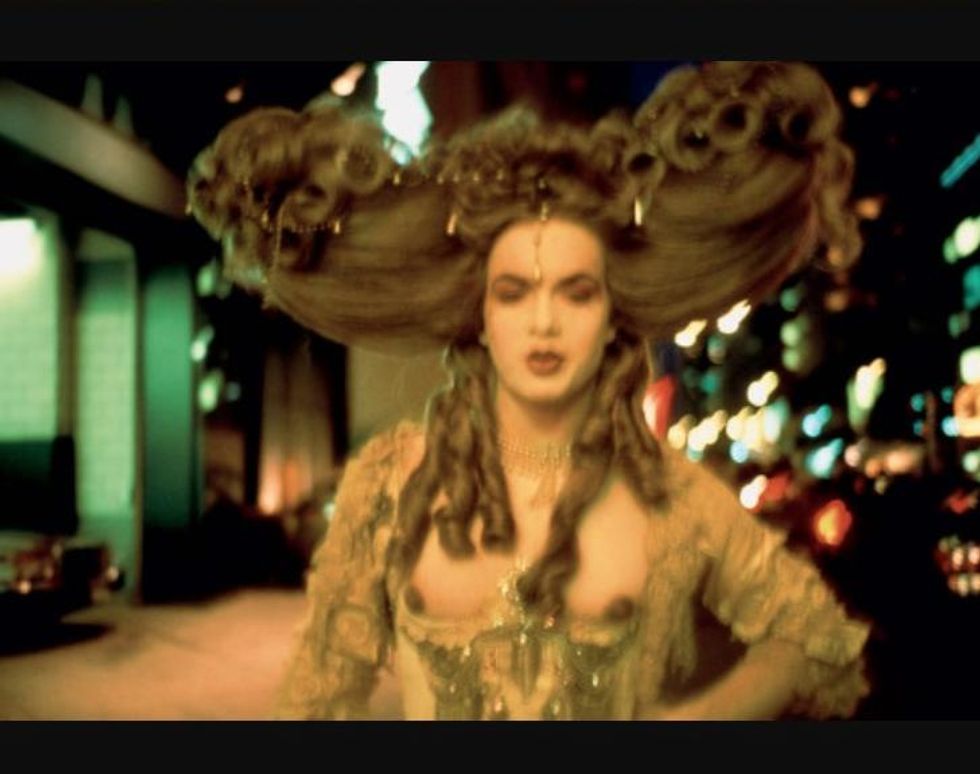 photo by Nan Goldin
JOEY GABRIEL
Christian loves this "international party girl and muse to Nan Goldin and Mapplethorpe." At clubs, she projected a sexy look that was part Romy Haag, part Joey Heatherton, part Marilyn, and all Joey. (Did I mention that Joey also could channel Marie Antoinette and James Dean?)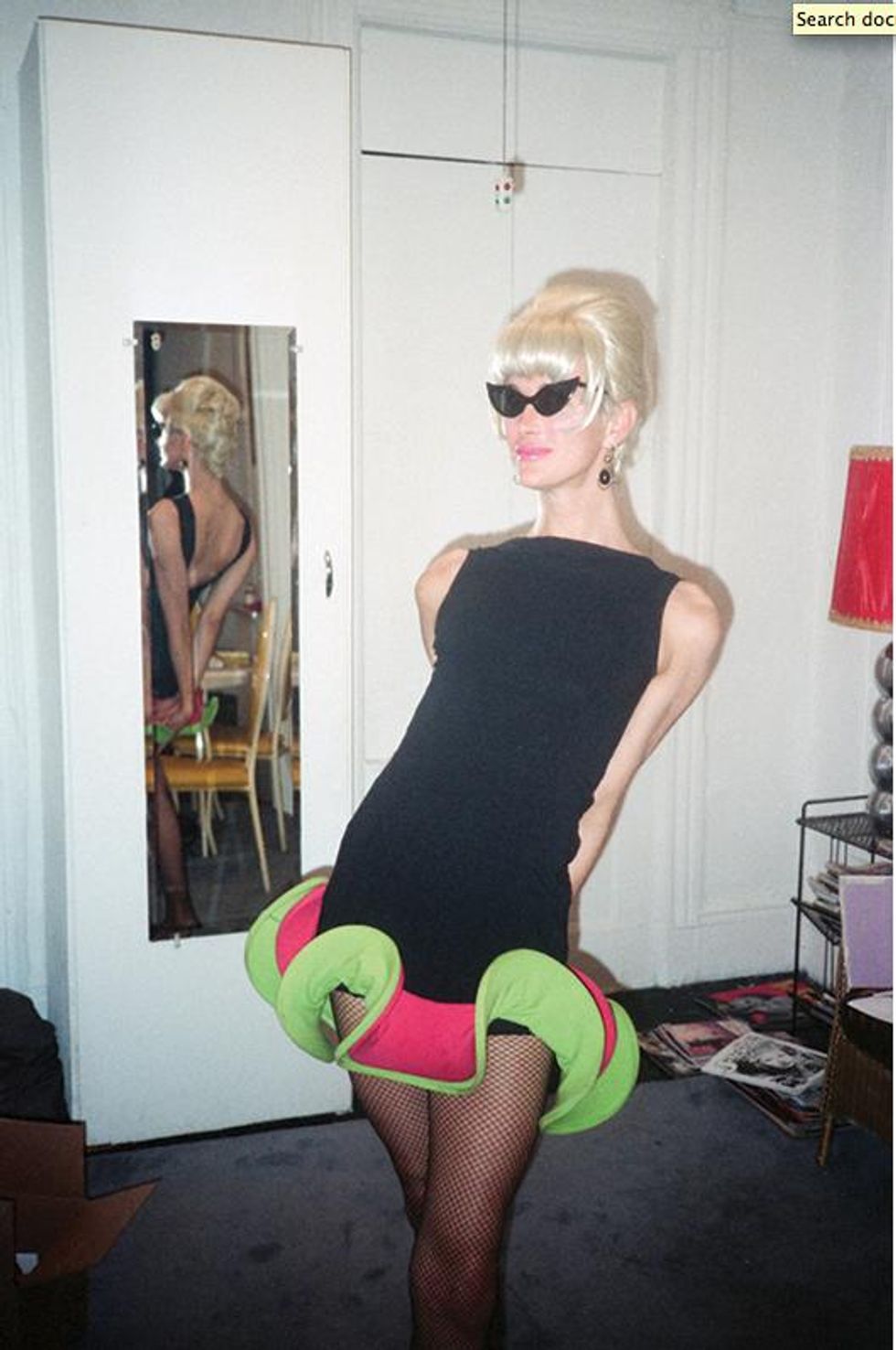 photo by Linda Simpson
PAGE POTTER REYNOLDS

Linda Simpson published a photo book centered on Page, a feisty trans character who had a knack for neon lipstick, mixed metaphors, kitsch, bondage glee, and pointy hair.
Christian: "She was the It-girl and East Village icon with the highest cheekbones in town."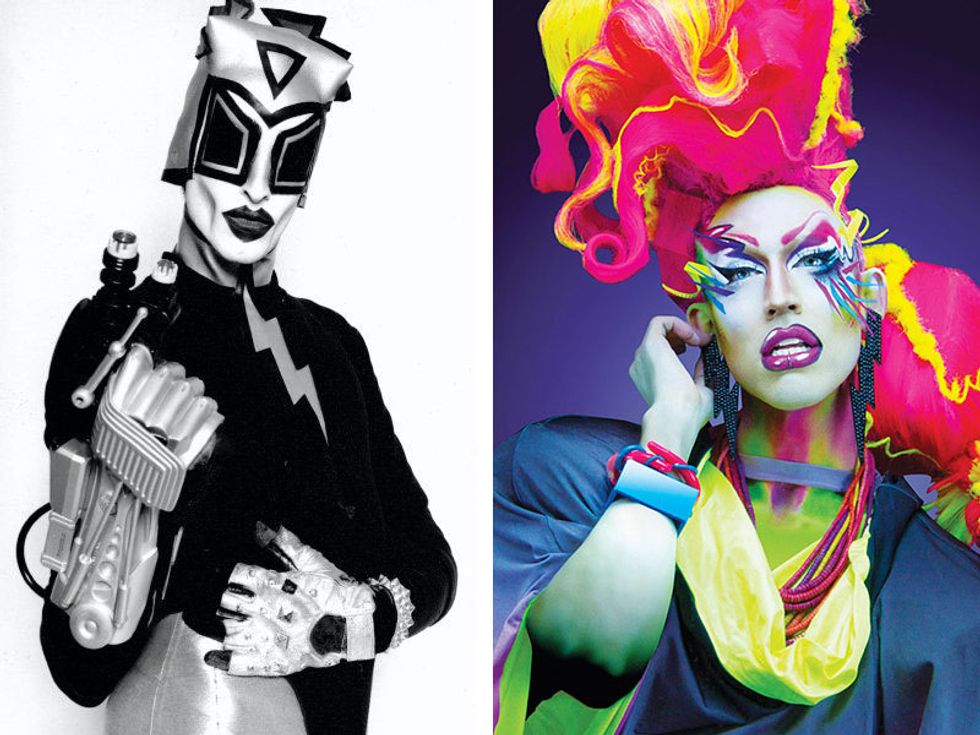 (L-R: Keda, Acid Betty)
KEDA ALBANO, ACID BETTY (tie)
Keda, the '90s club kid, always had staggering looks that were superheroic and fanciful, with kabuki-ish makeup, arresting headwear, and outfits that were grandiose enough for a pageant. Says Christian, "Comic-Con come to life with amazing costumes and towering height." Drag Race star Acid Betty also has astounding looks, like a multi-colored brocaded dress, the world's biggest Mohawk, and a birdcage on top of all that, just for starters—plus makeup for days, often wildly different for each eye. Also: RuPaul, Sacred Boy, Markus Kelle.
AMANDA LEPORE
The trans answer to Marilyn Monroe, Amanda is always sumptuously dressed in vinyl--or next to nothing—showing off her assets while sporting some very high class duds.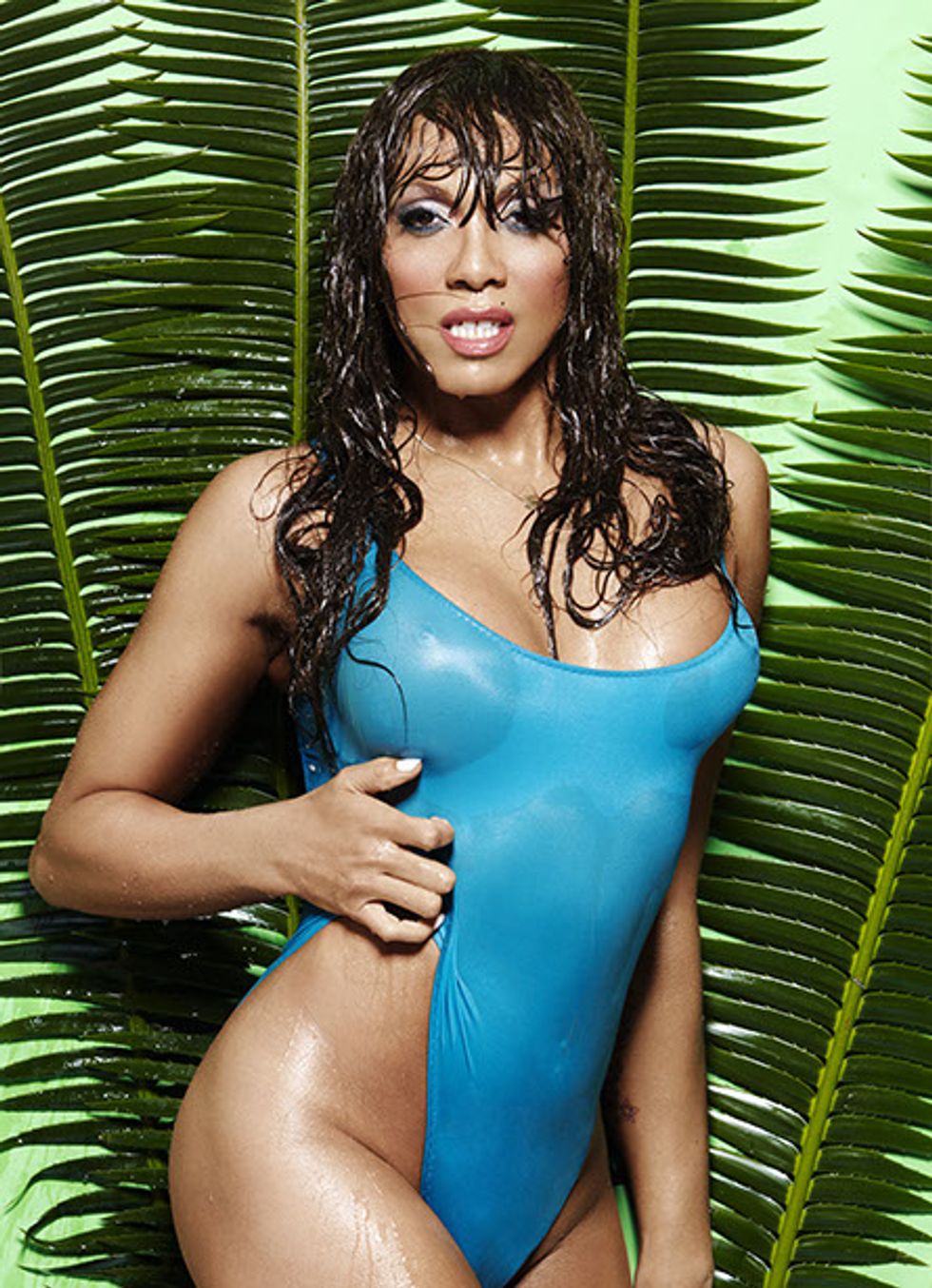 Via DJLina.com
LINA BRADFORD

From secretarial to sultry to blazingly sexy to sassy homegirl, DJ Lina always turns out the looks—and the music.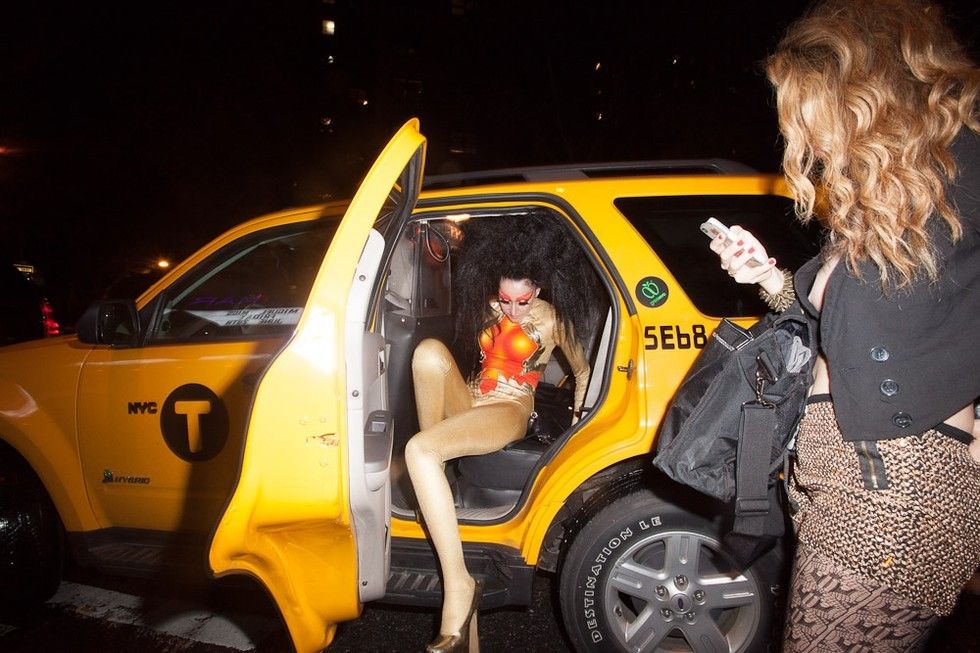 SUSANNE BARTSCH
The longtime promoter has a timeless appeal, with her sylph-like body and her future facing outfits, whether showgirl, alien, nymph, or all the above. Susanne doesn't repeat looks, except to put them in museum exhibits. Also fab: Anita Sarko, Chi Chi Valenti, Dianne Brill, John Sex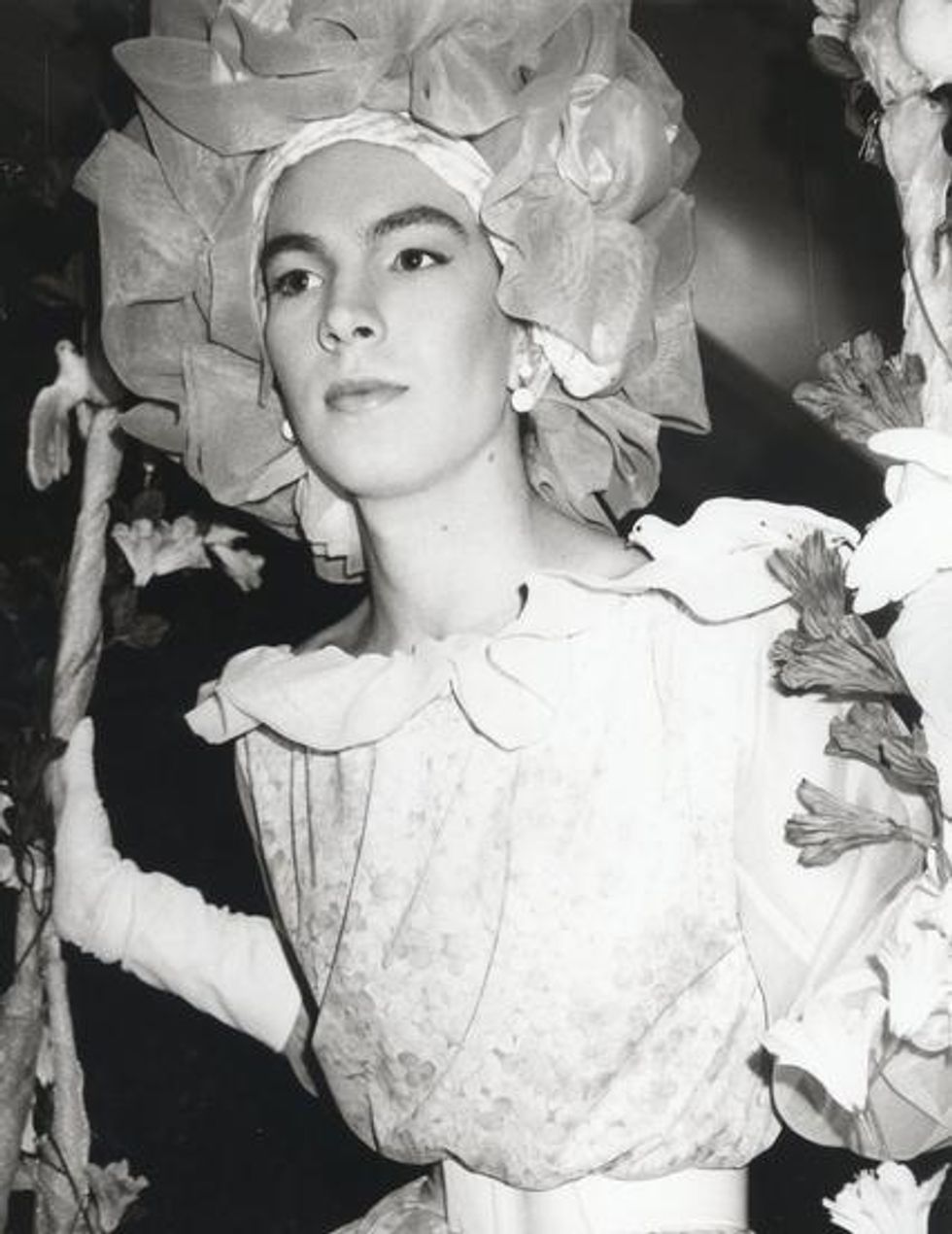 BERNARD ZETTE
As the house drag queen at the '80s megaclub Area, Zette was always pricelessly dressed according to the theme of the moment, whether he was Cleopatra, Anne Frank, or Quasimodo. He had more moods—and outfits—than Meryl Streep.