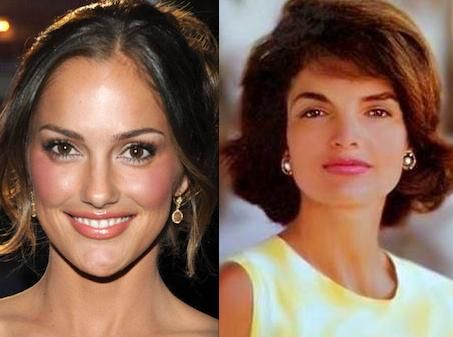 1.
Precious
director
Lee Daniels
has cast
Minka Kelly
as Jackie Kennedy in his new film,
The Butler
, about the life of a longtime White House butler. The impressive cast already includes
Forest Whitaker
as the butler, Eugene Allen,
Oprah Winfrey
as his wife,
Matthew McConaughey
as JFK,
John Cusack
as Richard Nixon,
Alan Rickman
(with American accent!) as Ronald Reagan,
Jane Fonda
as Nancy Reagan and
Lenny Kravitz, Terrence Howard, Cuba Gooding Jr.
and
Nicole Kidman
in as-yet unnamed roles. [via
First Showing
]
2.  Apparently the folks at
Great Googa Mooga
oversold 4,000 VIP tickets (which clocked in at $267 a pop) and given that they weren't able to provide the complete VIP experience to those extra buyers (most VIPs didn't realize they'd be
fighting over fried chicken
), they'll be issuing full refunds, which could cost them $1 million. [via
Gothamist
]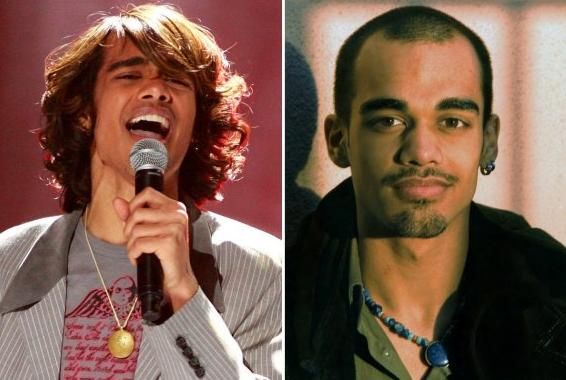 3. Though former
American Idol
contestants have gone on to find fame --
Adam Lambert
and
Carrie Underwood's
new albums both debuted recently at #1
--  the Daily Beast tracked down 70 "
American Idol
finalists from the show's first ten seasons" and, as you've probably guessed, not everybody found a pot of gold. For example:
Sanjaya Malaker
now tends bar in New York's East Village.
Camile Velasco
worked at a Subway shop out in L.A. and then moved back to Hawaii.
A.J. Gil
was homeless for awhile, but survived and found God.
Lee De Wyze
was dropped by his record label after his debut album stiffed.
Jessica Sierra
went into rehab, worked at Hooters and made a sex tape.
[via
Daily Beast
]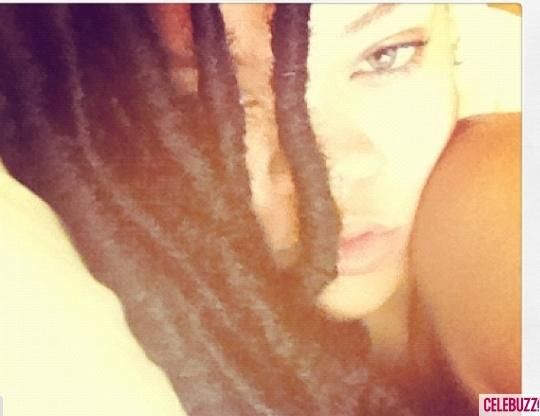 4. What do you think of
Rihanna's
new dreads? [via
Celebuzz
]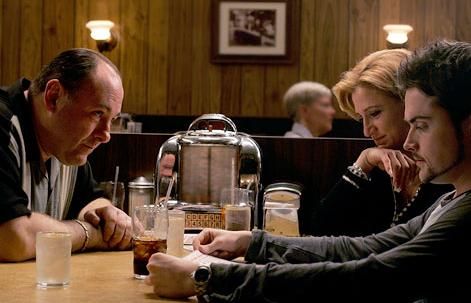 5. This
Vanity Fair
reader sent in a great (the best?) analysis of
The Soprano's
ending. [
Gawker
]
6. Read about a woman who gave keys to her cheating ex-husband's house and car to an art project. [via
Animal
]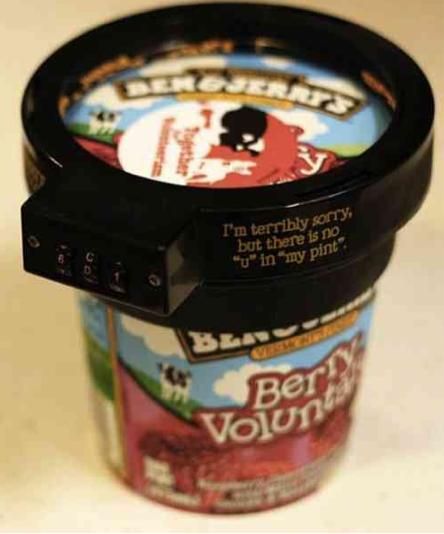 7.  This is brilliant: a
Ben & Jerry's
pint combination lock. [via
Laughing Squid
]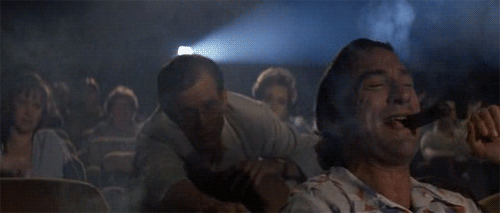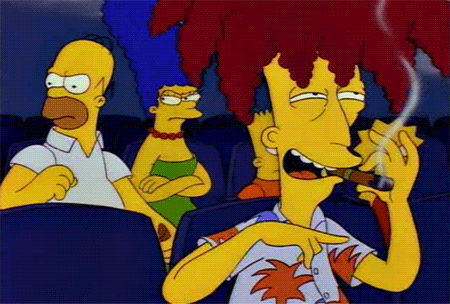 8. A new blog matches up scenes from
The Simpsons
with famous scenes in film (above:
Cape Fear
). [via
Movie Simpsons
/
Vulture
]