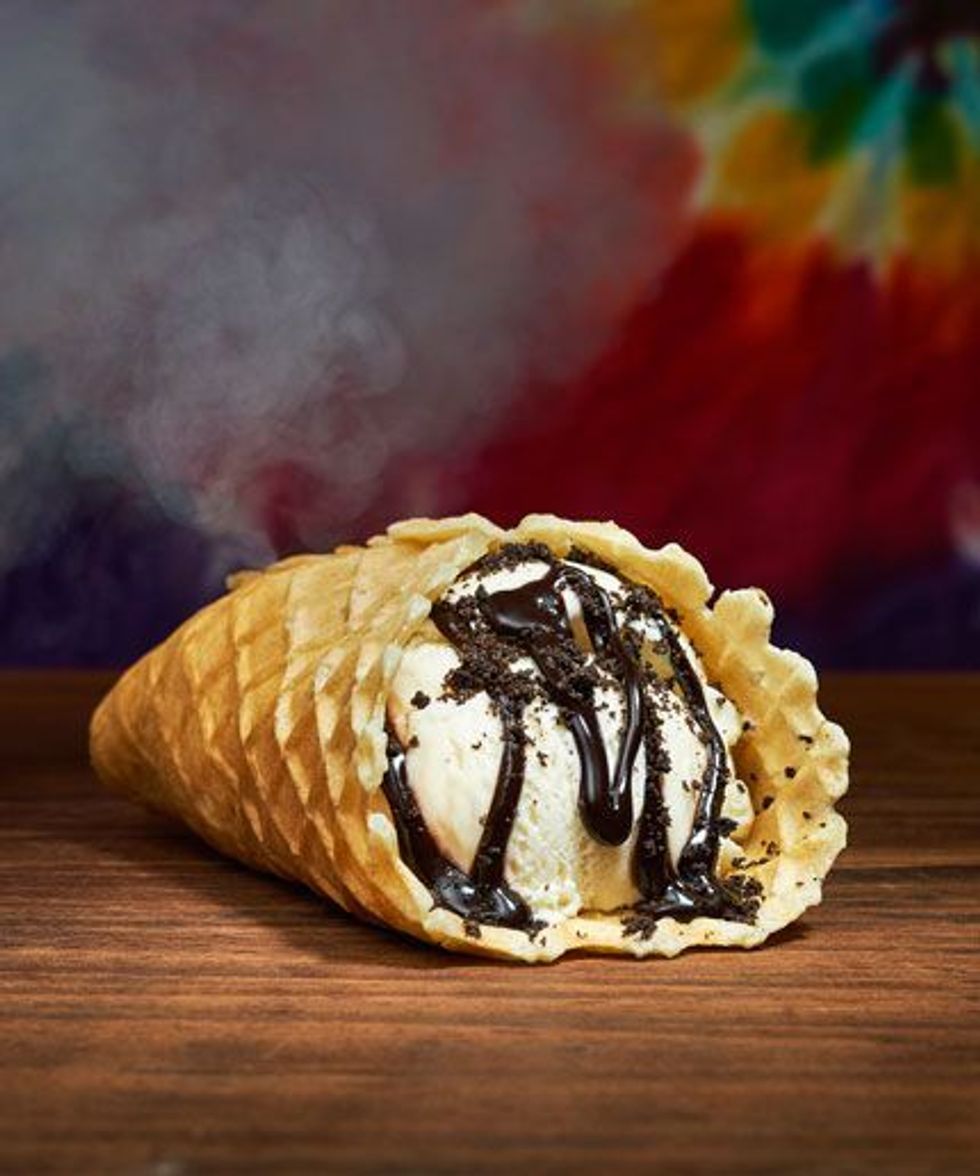 Stoners rejoice -- Ben & Jerry's is back for a second year with its limited-edition Brrr-ito ice cream blunts on sale today for 4/20.
Yes, the diabetes gods are smiling down on the high af masses this hazy holiday, with the chain dolling out its blunt-like waffle crepes filled with scoops of ice cream, sprinkled with cookies and drizzled with hot fudge.
DRIZZLE.
Ben & Jerry's is also encouraging you to "bring a bud" and get a second Brr-ito for free.
So find that friend with the lactose tolerance of a sentient vat of Daisy Sour Cream, hit up your local B&J, and then decamp to the nearest location where you can watch this bewitching video of a squirrel eating a Ritz Cracker to Huey Lewis and the News' "If This Is It" on repeat.
And, yes, that squirrel totally knows you're high and hates you. But that's nothing a little ice cream can't fix.

More info on Brrr-itos here!