May a chorus of hoarse angels sooth me back to sleep: Ben Affleck has confirmed that his now-infamous back tattoo of a giant phoenix is FAKE.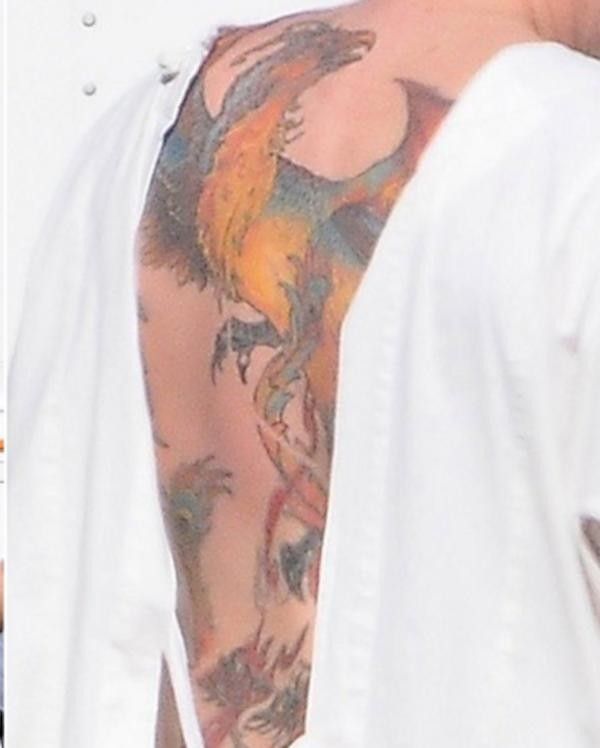 A FRAUD!

"Oh, thank god," Jennifer Lopez just said out loud.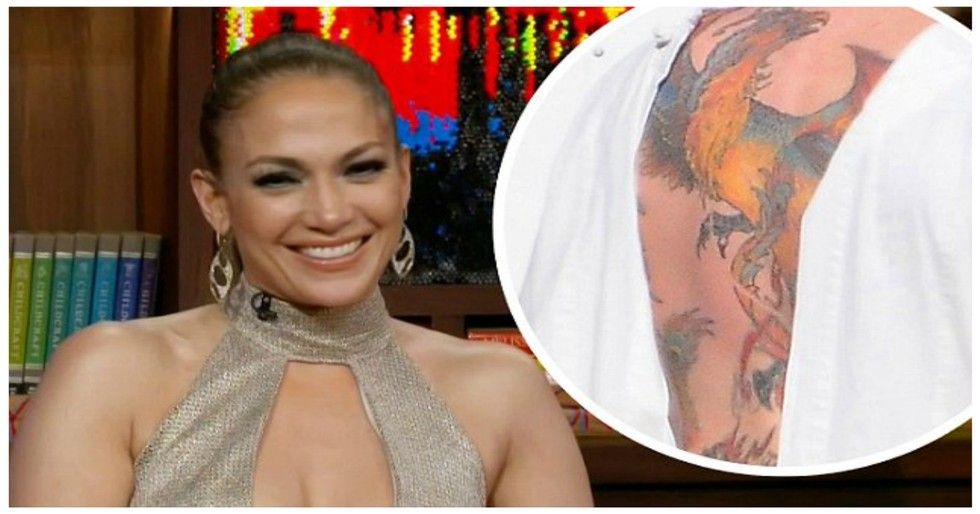 While discussing his upcoming Batman Vs. Superman with costar Henry Cavill, Ben confessed to EXTRA's glossy meat patty, Mario Lopez, that the multi-colored skin art is simply for a movie.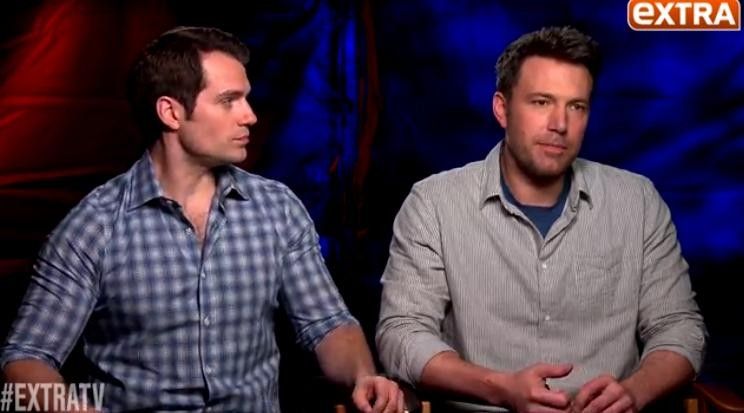 "I try to have them in places you can cover them up easily," Ben said; "they get sort of a addictive after a while."
Our national horror, our nightmare has ceased.
It was almost too-perfectly bro, middle-aged divorcee "I will prevail"--we should have known better.
I just hope Ed Sheeran's chest tattoo is, in fact, real.