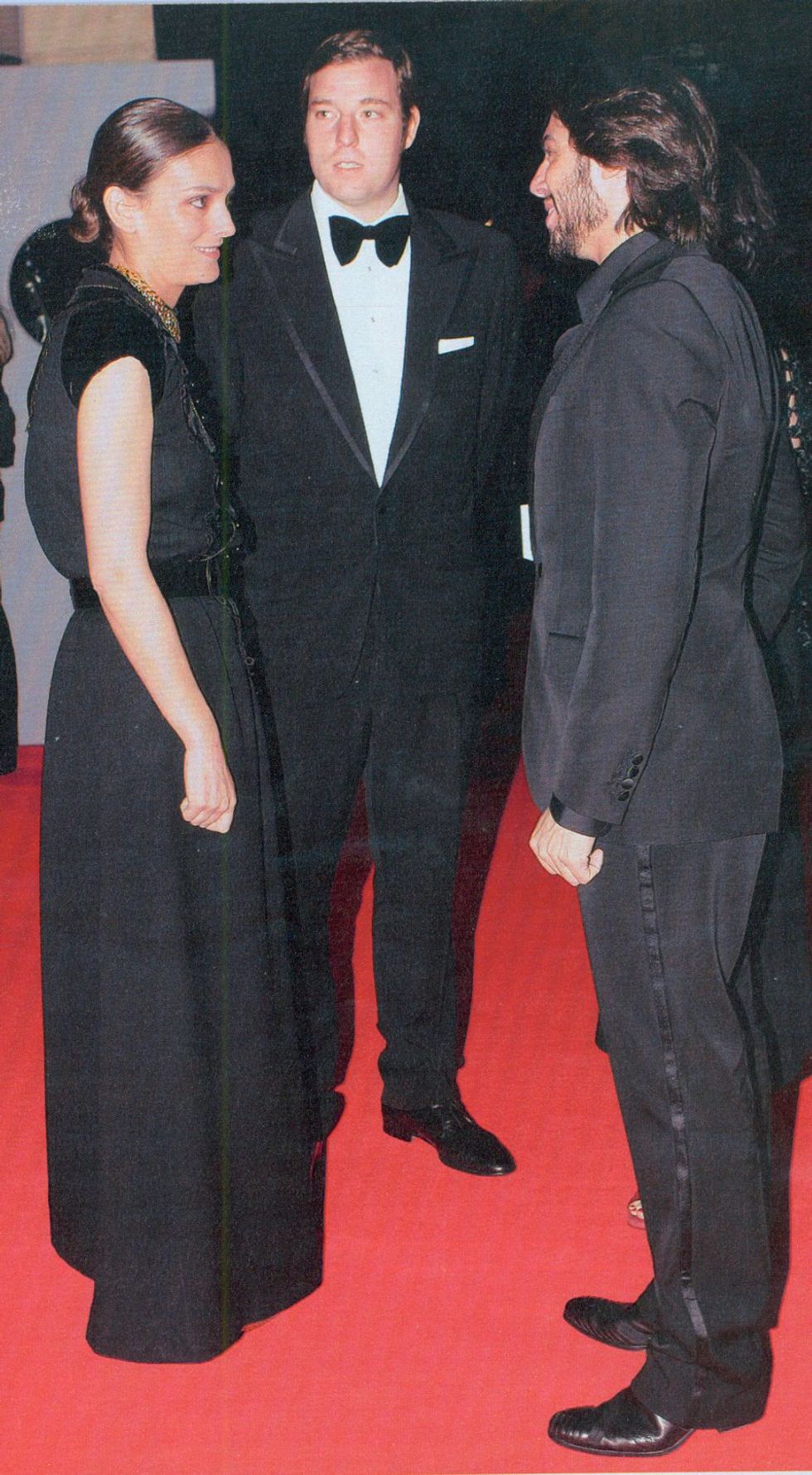 One of Mr. Mickey's favorite Spanish glamour couples is Beltran Gomez-Acebo (son of the Duchess of Badajoz, nephew of the King) and his wife, former model Laura Ponte. Here they are at the Laureus Awards in Barcelona. These awards honor excellence in sports. In the photo Beltran and Laura are chatting with dancer Joaquin Cortes. MM thinks it doesn't look like Joaquin but that's how he's identified in Hola! where MM got this image.
Some of you might be asking yourself why Mr. Mickey showcases so many Spanish cuties. Well the answer is that Mr. Mickey lived for two years in Madrid, and Spain is still very close to MM's gay heart! Still, Mr. Mickey is always looking for cuties of other nationalities to serve up to you loyal and devoted MMBloggers!!!
Photo from Hola! magazine.