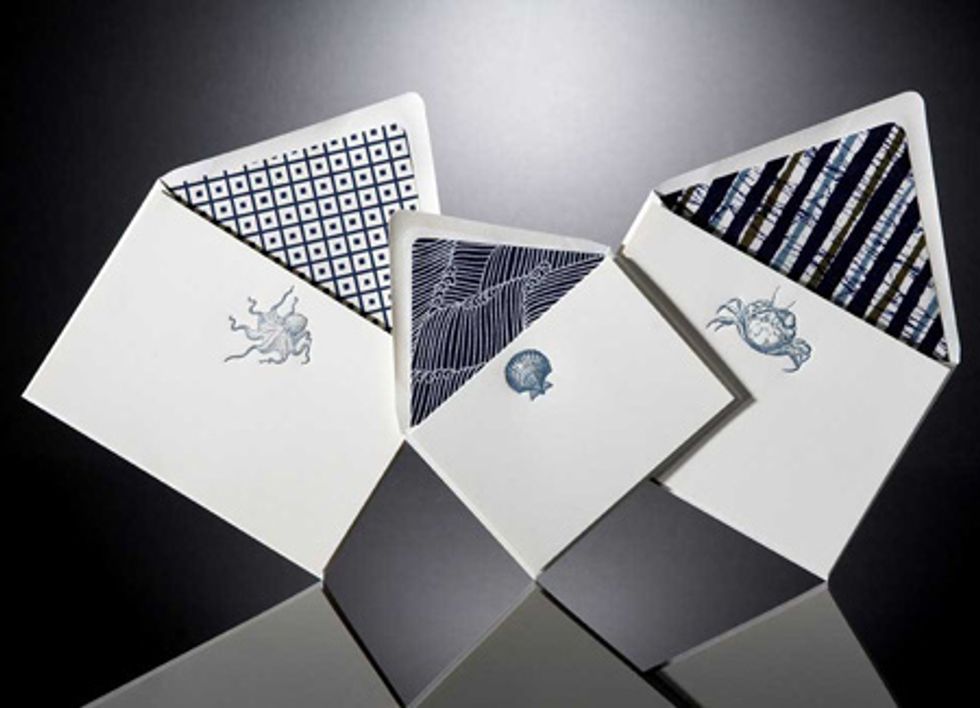 Anyone who knows me personally will acknowledge my obsession with the ebbing art of letter-writing. I've always found that certain things deserve an extra effort and can't simply be conveyed through a dry electronic message. Perhaps it was ingrained in me at an early age through parental influences, but I've always valued the idea of expressing your gratitude in cursive and on thick card stock.
Luckily for the particular shopper and stationery fiend in you, Dallas based Bell'Invito has all the customizable handcrafted product to satiate your stationery fetish. Founder Heather Wiese-Alexander is no stranger to luxury; for many years she honed her gift for contemporary design as an art director for Neiman Marcus. In 2004, Wiese-Alexander (who shares my furor for letter-writing and custom-made products), decided to venture into the intricate lost world of letter pressing. Her first few attempts with local printers were incredibly unsuccessful and the resulting product inadequate; the entrepreneur needed antique machinery to produce the hand-made quality product she looked to offer. Fortune struck and Wiese-Alexander found two 19th-Century presses, once purchased from the Atlanta-Journal Constitution, sitting at her husband's family's print shop in Arkansas. After much trial and error, Bell'Invito was born. Every aspect of production is done in their own studio, by hand, from conception to the final product. "Modern letterpress is a skill that is far more complicated than knowing how to work the machines -- it is a passion for my work that translates into the finished product," she explains.
Everything about Bell'Invito is a custom experience and each material used along the way of the finest quality: the 100% cotton paper imported from Italy comes from one of the oldest mills in Europe and every envelope lining is rice-based and beautifully detailed -- certain to impress any recipient.
There are some luxuries in life that are simply worth the extra dollar -- trust me, your stationery is irrefutably one of them.
For more information and to purchase please visit www.bellinvito.com