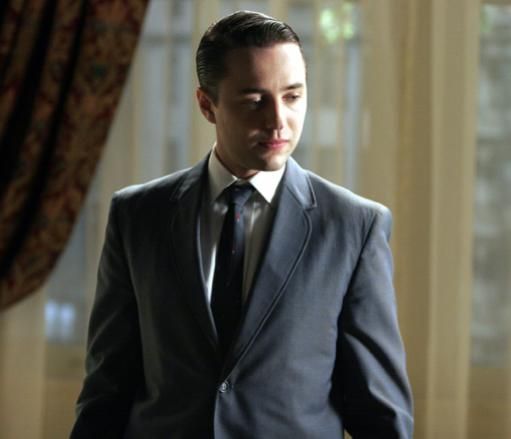 With
Mad Men's
fifth season premiering on Sunday, March 25th, we're continuing our feature looking back at the cast before they entered the doors of
Sterling Cooper Draper Pryce.
Next up:
Vincent Kartheiser.
Before he played lecherous WASP,
Pete Campbell
, Kartheiser was a
shaggy-haired 90s boy
(Ed. note:
You really should click this link
) who acted in
Little Big League
and
Indian in the Cupboard
and even modeled for
Calvin Klein
.  Oh, and he was one of PAPER's
Beautiful People c. 2008
and hosted a party in which we learned some
loony facts
about him (hint: he's single but wears a wedding ring).
Little Big League
, 1994
Kartheiser has a bit part as a kid playing stick ball who lets main character Billy Heywood join in.  He's the one with blonde hair, blue t-shirt and black backwards cap who explains the rules to Billy.   
The Indian in the Cupboard
, 1995
Go to 9:24 to see Kartheiser as main character Omri's older brother, replete with long hair and center part.  "I found him in here Beevis!"
Alaska, 1996

In a starring role, Kartheiser plays opposite Thora Birch as the teenage children of a pilot whose plane goes down in the mountains of Alaska.  Ever the plucky 90s kids, the duo go off by themselves in search of their dad.  Drama and adventure ensue. 



Another Day in Paradise, 1998

Watch the actor play a junkie robber opposite Melanie Griffith and James Woods and see what would happen if Pete Campbell became as much of a raging alcoholic as his MM superiors.



All I Wanna Do
, 1998
In this late-90s teen flick about 1960s-era girls conspiring to keep boys out of their boarding school, Kartheiser has his first retro role playing one of the ladies' boyfriends.  In this scene, we see him trying to get past the school marm with the old
pretending-to-be-the-father-trick
.
Angel
, 2002-2004
Buffy
and
Angel
fans may remember Kartheiser's role as Angel's initially tortured son, Connor.  This is just a random snippet because there seems to be a surprising dearth of real
Angel
vids on Youtube...most of them are fan mash-ups set to early 00s alt rock, naturally.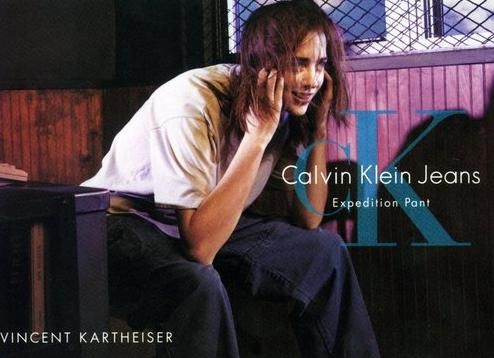 Calvin Klein Ad
Here he is rocking the long, wispy hair and the "Expedition Pant."
Related
:
"Before They Were Mad Men: Christina Hendricks"