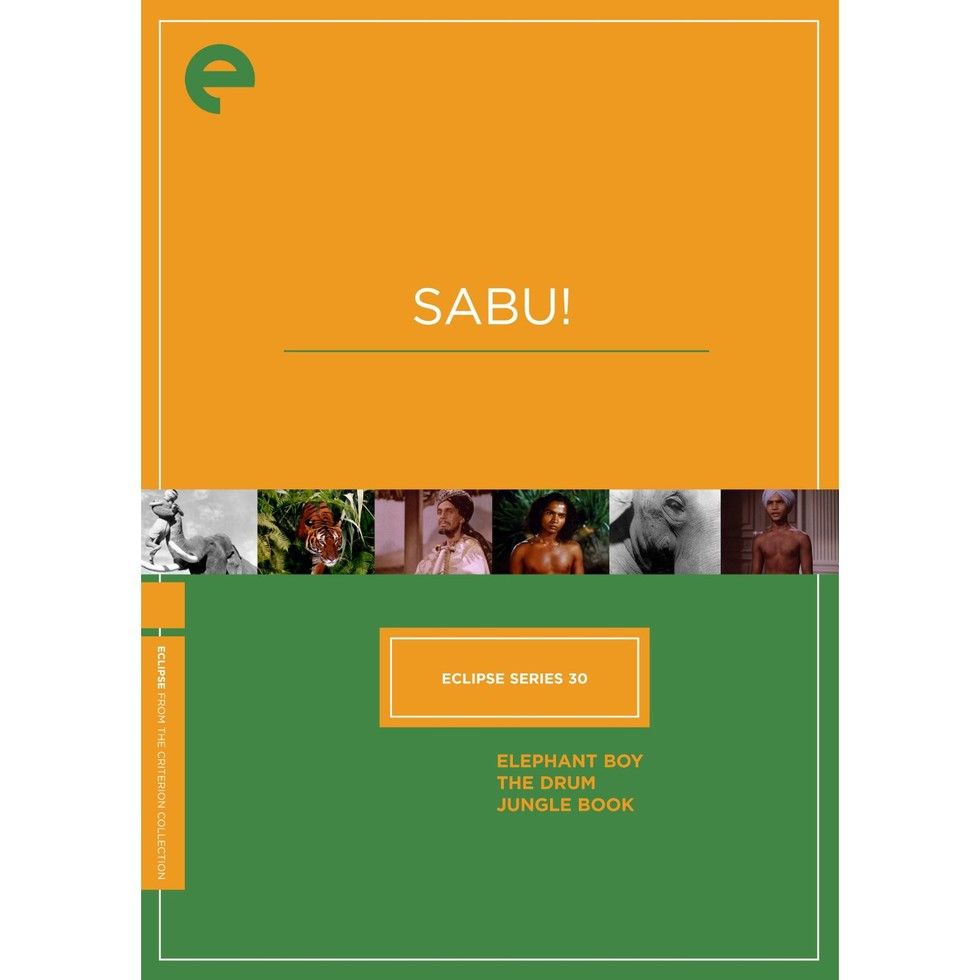 Out now on Criterion DVD in a wonderful box set is three beautifully restored movies starring  Indian star of the 1930s and 1940s,
Sabu
Dastagir
. Discovered by documentarian
Robert Flaherty
, Sabu became the lead in
Elephant Boy
(1937), based on
Rudyard Kipling
's "Toomai Of The Elephants". In
The Drum
(1938), Sabu starred as Prince Azim who helps British officers escape from a dastardly villain (
Raymond Massey
). In the fabulous
Jungle Book
(1942), he plays Mowgli, a boy raised by wolves in the wilds who has the ability to talk to the animals and a secret treasure lorded over by a cobra. This film directed by
Zoltan Korda
has always been a "public domain" nightmare with muddy VHS copies. The lustrous Technicolor is lovingly restored and the movie is pure magic.