Meet 10 of the most exciting designers and stylists working today -- and check out the wildly diverse ways they redefine the theme of our April issue: the American Dream.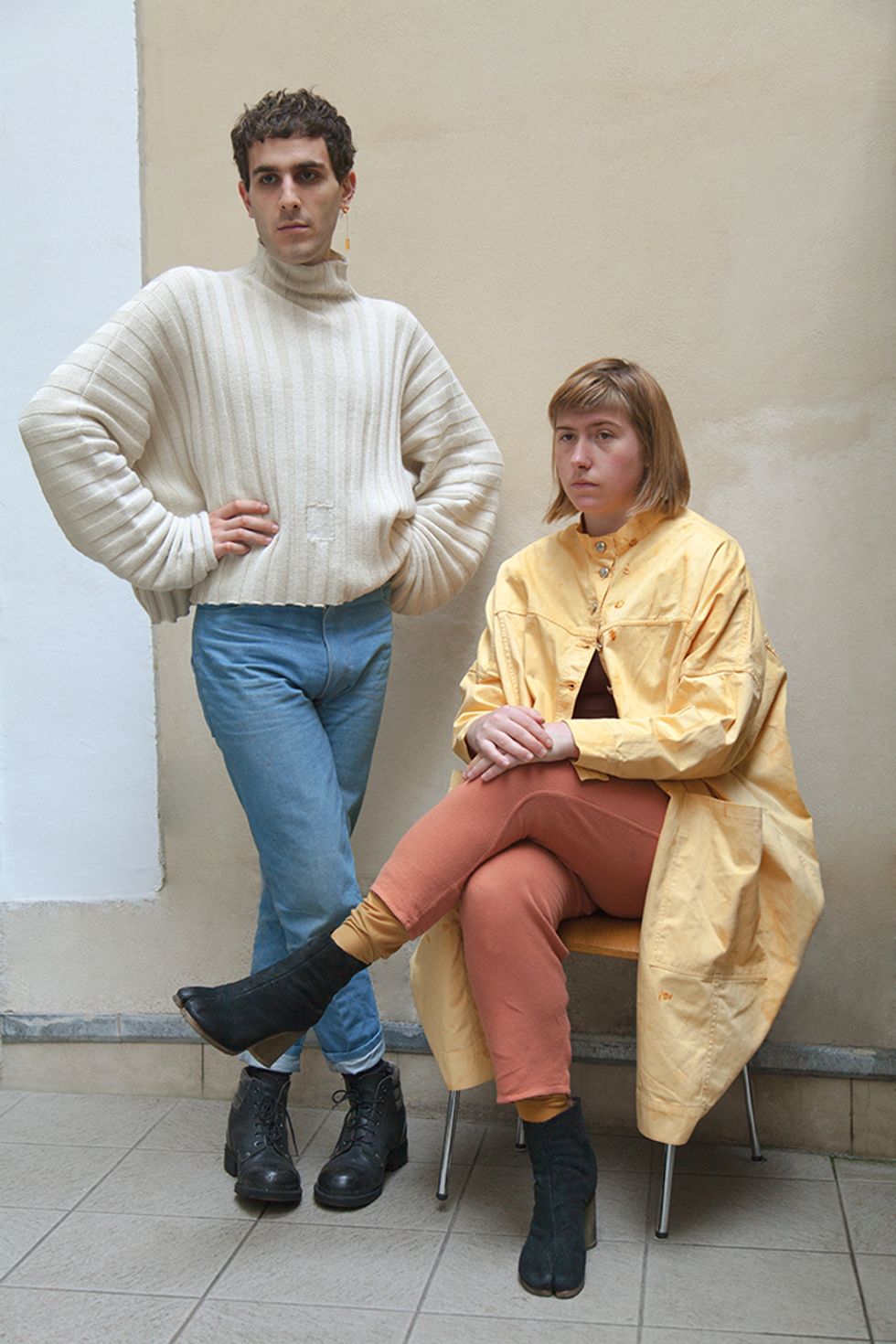 Photo by Basile Mookherjee; Mike and Zoe wear full looks by Eckhaus Latta
Eckhaus Latta
Mike Eckhaus and Zoe Latta create minimal, often unisex looks full of striking details: loose-fit button-downs end in squared shirttails, turtlenecks wrap around the waist and half-skirts hang from the back of baggy pants. Even the homely "scrub top" is elevated in their hands.


Together, the cross-country designers (Eckhaus is based in New York, Latta in Los Angeles) are mastering the art of museum-quality garments. A recent video revolving around their rigatoni pasta top appeared on MOCAtv. They designed the uniforms for Dora Budor's work at the 2013 Venice Biennale. And their pieces have appeared at New York's Museum of Arts and Design.


At the core of of Eckhaus Latta's work is a "visceral, emotional feeling toward clothing," says Eckhaus. And while his American Dream is "being able to achieve what you want to achieve," his happy place is more about process than product: "those private moments when you're working on something and things just click." [Liz Ohanesian]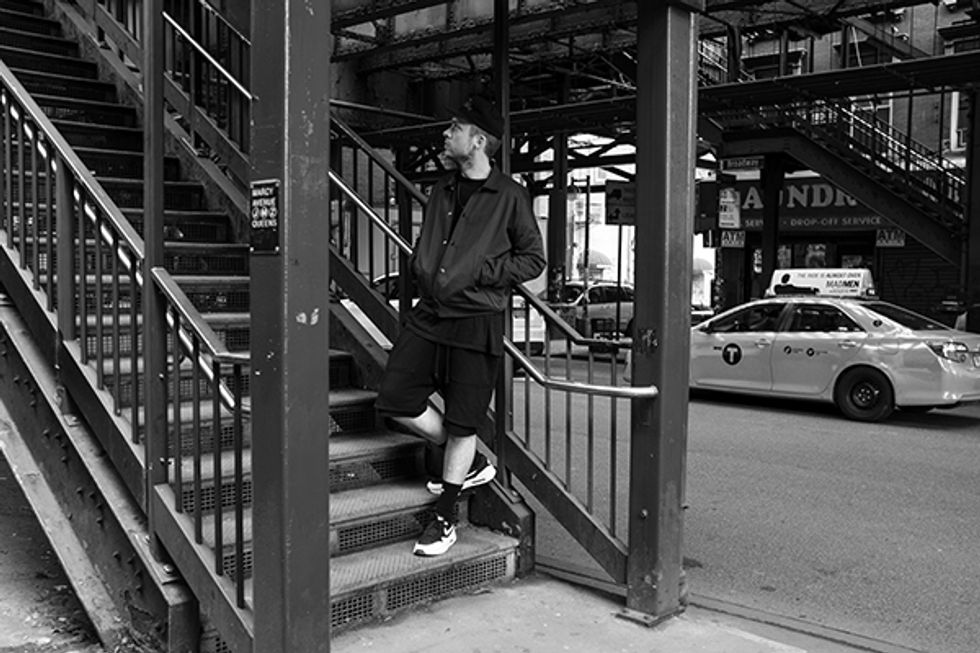 Wil Fry
Wil Fry has come a long way since his days creating limited-edition, Internet-fueled fashion for logomaniacs with a sense of humor. (He's perhaps best known for his cheeky "Expensive" print -- a pattern of luxury brand tags, including Jil Sander, Rodarte and Raf Simons.) The Australian-born, New York-based designer has just released his first full-fledged collection of surprisingly ascetic, minimalist garb that still manages to retain the same kind of hypebeast aura as his first offerings. Perfect for a sneakerhead with the soul of a Buddhist monk.
[Emily Kirkpatrick]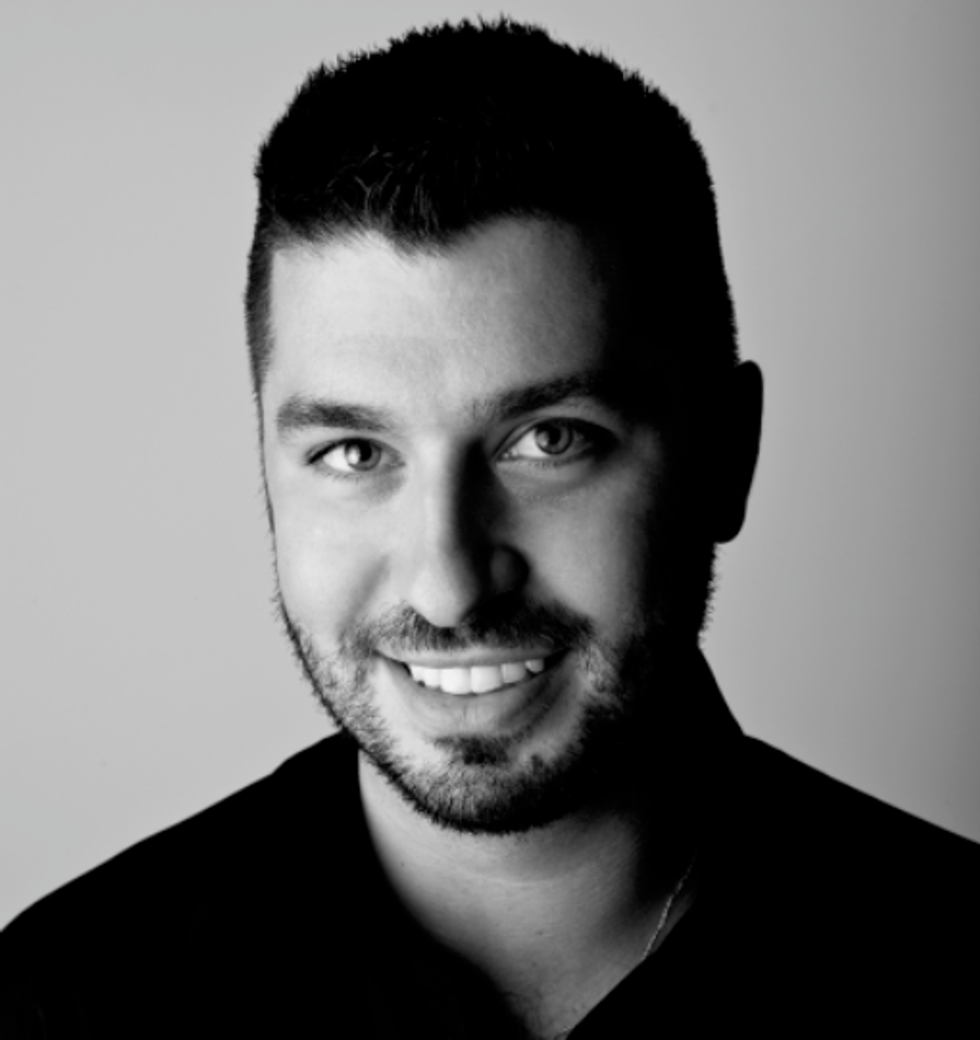 Andy Lecompte
If there were an award for hottest hairstylist, Andy Lecompte would be the winner
and
the runner-up: when he's not cutting famous heads at his eponymous L.A. salon, he's taking his sharp magic on the road, shearing manes for editorial moments shot by the likes of Steven Klein and Mario Testino, or giving vision to Madonna's bullfighter-cum-1940s-romance-movie tresses for the Grammys, or styling Nicole Richie's lilac locks (see:
PAPER's May 2014 cover
). Head game strong. [Jacob Muselmann]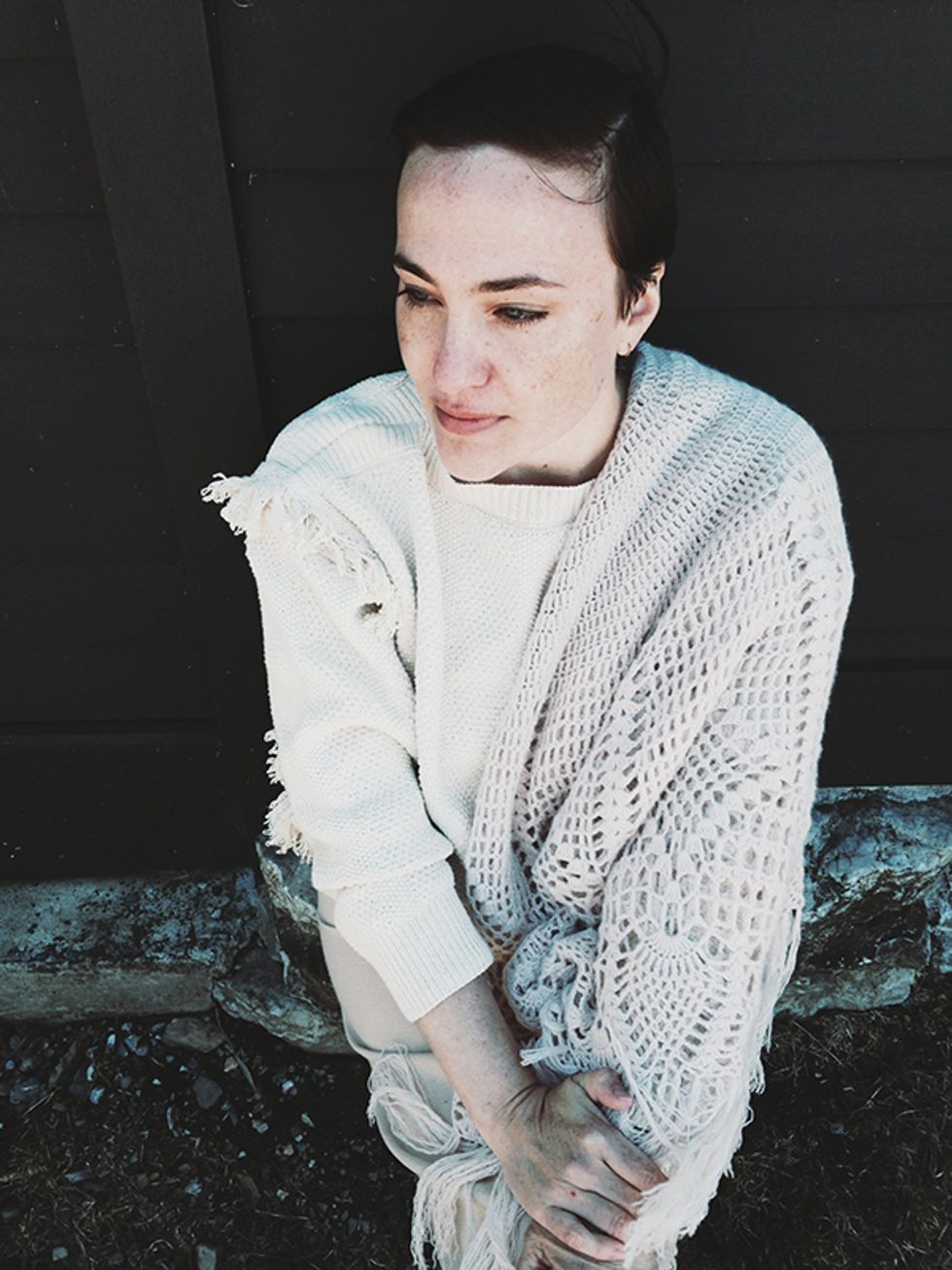 Ryan Roche
A runner-up for last November's CFDA/Vogue Fashion Fund, Ryan Roche is the master of sumptuous knitwear. The Idaho-bred designer takes sweaters and elevates them to new heights of 4-ply luxury in a palette of neutral earth-tones. Her perfectly draped garments are the types of timeless, quality-made knits you always hoped to steal from your grandma but could never find. Roche's thick, piled-on pieces are the definition of polar vortex chic. [EK]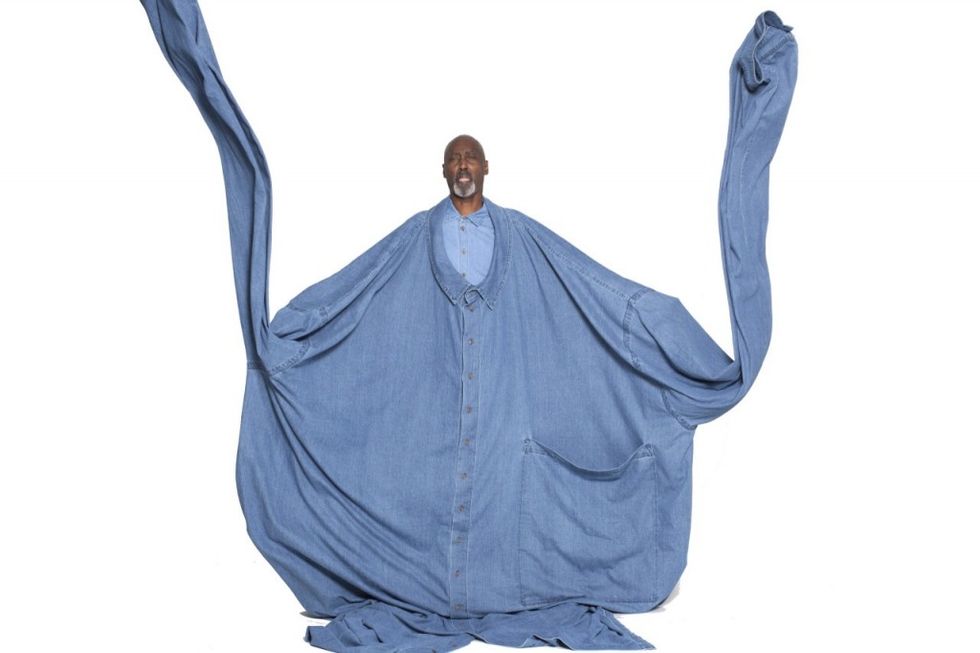 69
Part art project, part fashion spectacle, denim brand 69 Worldwide designs ballooning, "non-gender, non-demographic" clothing from the future. Launched a few years ago, the L.A.-based,
DIS
magazine-associated line feels more like a jean-wearing cult of cool kids than your typical clothing label. Add some of the most fearless casting out there, and you have a brand that's changing the face of unisex fashion -- one enormous denim top at a time. [EK]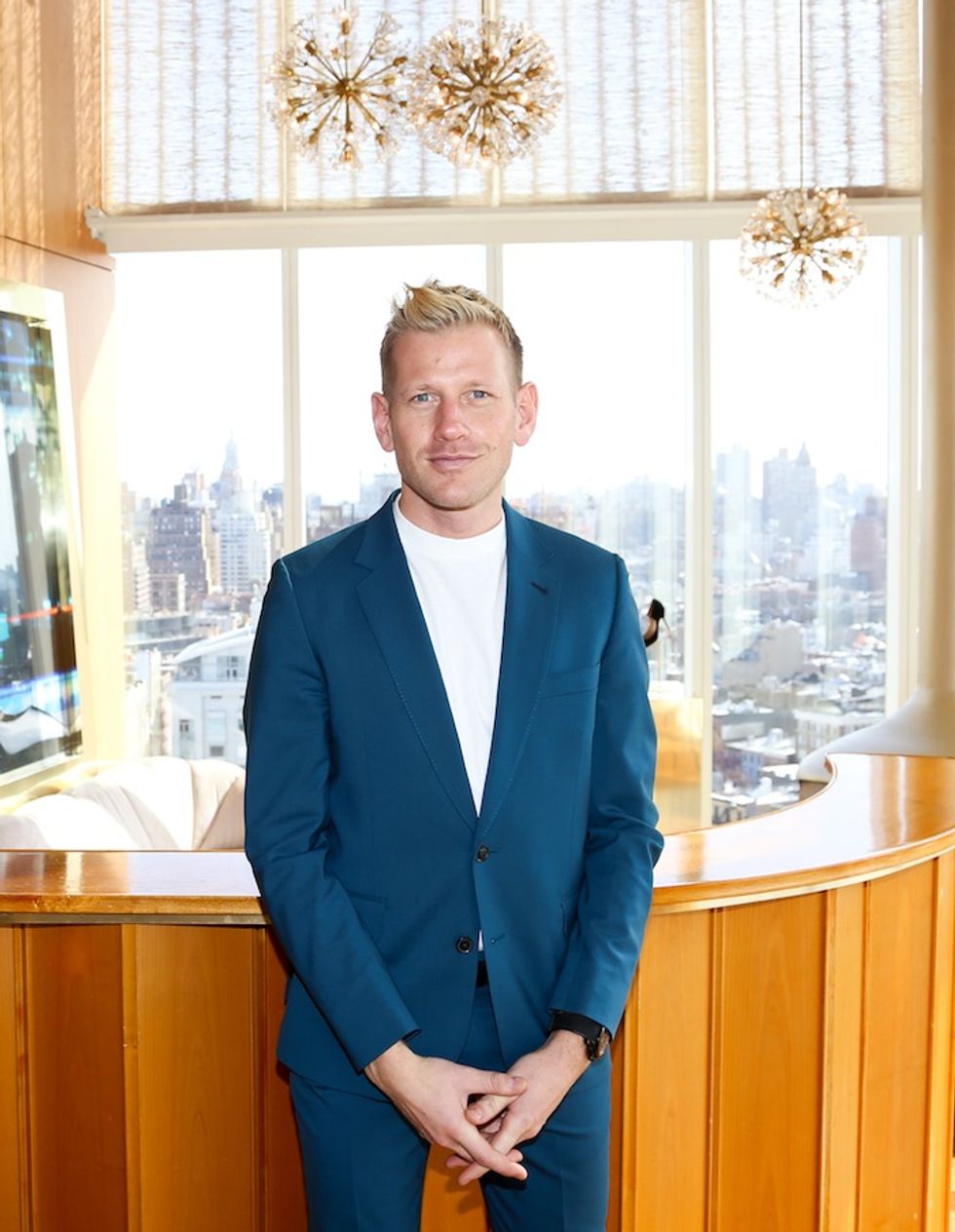 Photo by Paul Porter/BFAnyc.com



Paul Andrew


Over the past two years, footwear designer Paul Andrew has become a name of note in the high-heel game. Considering he honed his craft at houses such as Dona Karan, Calvin Klein and McQueen for 15 years before going solo, his success comes as no surprise. The winner of the 2014 CFDA/Vogue Fashion fund is gaining recognition for his graphic designs and sensible silhouettes that look tailor-made for Audrey Hepburn on a tropical getaway. [EK]


Aurélie Bidermann
Aurélie Bidermann's jewelry mixes bohemian sensibilities with an aristocrat's eye for gemstones. The designer draws inspiration from her travels abroad, siphoning those ideas into creations as elegant as they are easy to wear. Bidermann may be fiercely Parisian, but there's a decidedly American essence at the core of her aesthetic -- a free-spirited insouciance in the face of fine jewelry. [EK]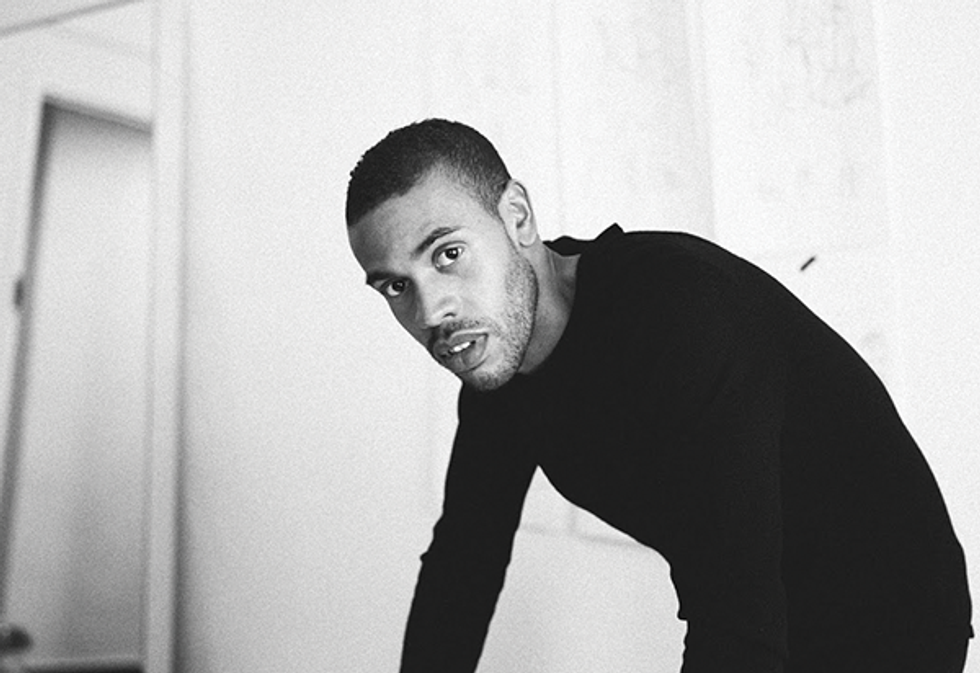 (Photo by Marcqui Akins)

Harbison
Launched in 2013, Brooklyn brand Harbison does classic Americana with a high-fashion twist. With a background in textiles and design jobs in womenswear at Michael Kors and Billy Reid, Charles Elliott Harbison has plenty of experience creating clothes that blend traditional activewear and strikingly modern construction. Already a favorite with both Knowles sisters, Harbison's color-blocked creations are sure to spread all over the A-list. [EK]
The American Dream is about paving your own way and exploring your individuality, even if that means defying societal norms. Take Nica Rothschild, who despite coming from an aristocratic background rebelled against that and left France to live among jazz greats in Harlem. She was free-spirited and made a name for herself. To me, that's the American Dream.
--Charles Elliott Harbison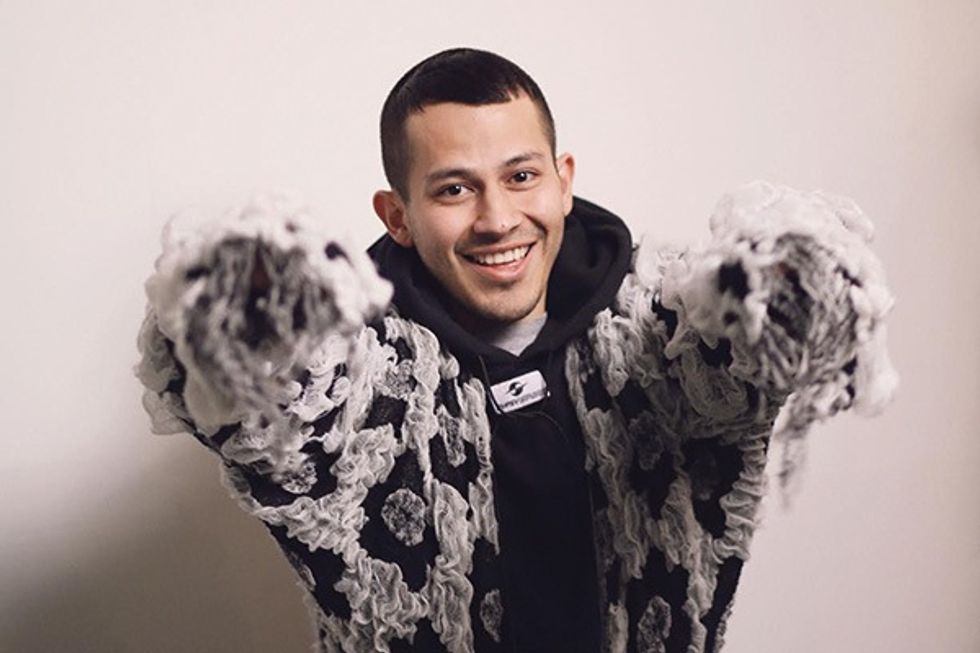 Photo by Jonathan Grassi
Gypsy Sport
Gypsy Sport fuses New York-centric, genderless sportswear with a global folk aesthetic to create designs made for nomadic millennial city-dwellers. Now four seasons in, designer Rio Uribe is honing his ability to seamlessly mix cultural style cues and slowly but surely building up huge momentum behind the brand -- opening up a new kind of open-minded and all-inclusive dialogue between sartorial citizens of the world. [EK]
The American Dream lured my immigrant family to the US. So I have to make it come true, for them. Raised in the projects by my single mother, I was pressured to work hard in my art and academics. In any industry with social barriers to men of color, a hard work ethic really comes in handy. Now I have my own brand that I hope inspires others to follow their dreams.
American, or otherwise.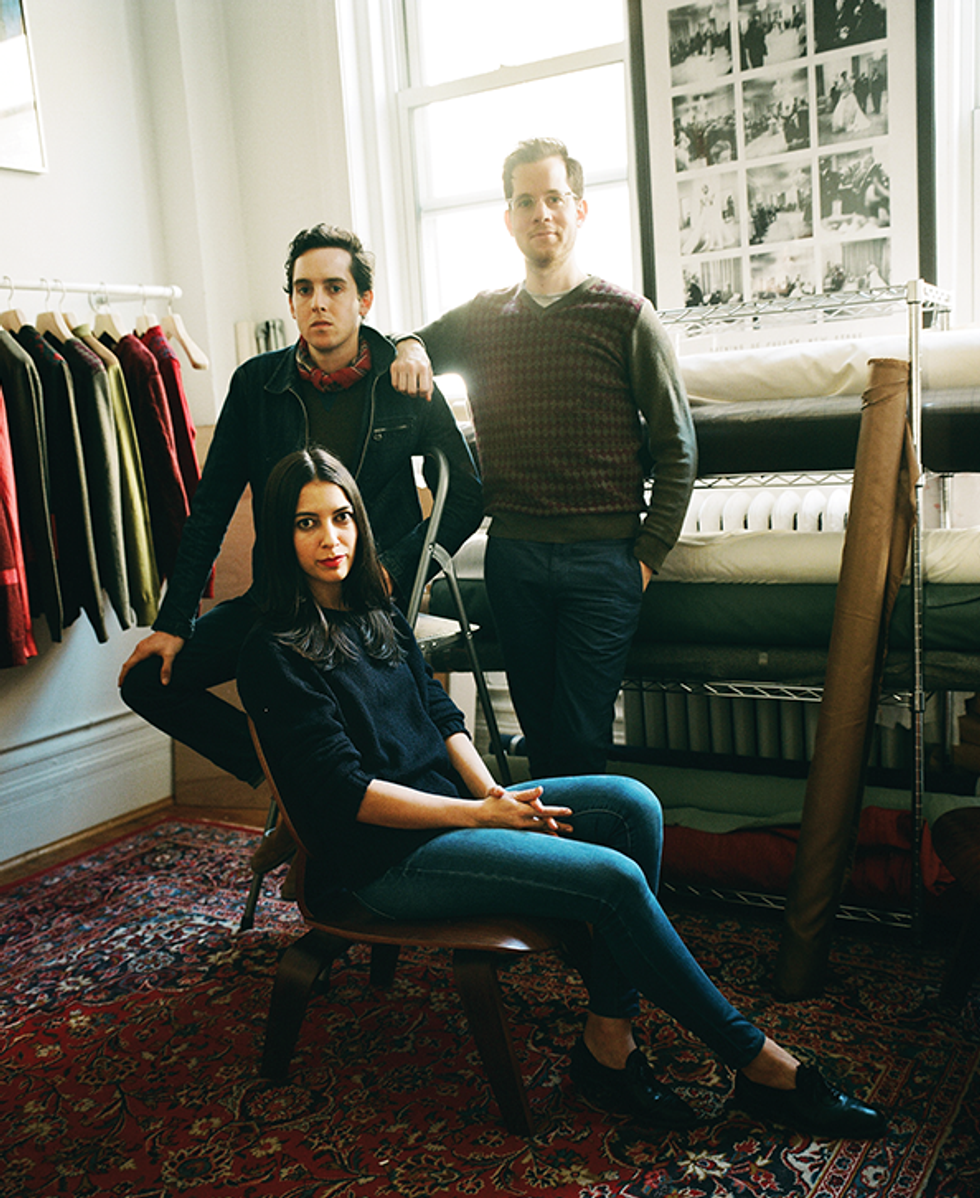 Orley
Working with a sibling would be a nightmare for most of us, but the two brothers and one sister-in-law behind Italian-made knitwear brand Orley seem to pull it off effortlessly. The family label's quirky prints and unexpected use of color have swiftly helped the brand evolve from a small capsule collection to a full-blown men's and, this year, women's line. Orley's knits could easily belong to the wardrobe of a '60s French matinee idol on a Californian vacation.
You May Also Like