If you watch Be Here Nowish you'd think that Natalia Leite and Alexandra Roxo are a couple of wild and crazy gals. The online series kicking off its second season follows the (semi)fictionalized lives of two hot twenty-something New Yorkers who move to LA to start over. The first season focused on their search for spiritual awakening while bouncing around from one sexual encounter to another. Once again, art imitating life – Leite's out lesbian mirrors Roxo's bi-sexualism in an endless romp that's played mostly for laughs.
But in real life they get shit done, working as a team producing, directing, writing and acting. Their film Bare, starring Diana Agron and Paz de la Huerta, has made the festival rounds and has found distribution with IFC Films. They appeared and wrote Every Woman, a documentary-cum-reality show where they worked as truck stop strippers. And a new project for Viceland is under development.
"Season 2 is a more mature version," says Leite of the show. "We're both reaching 30, thinking about careers and long-term relationships. It's also more scripted, less improv."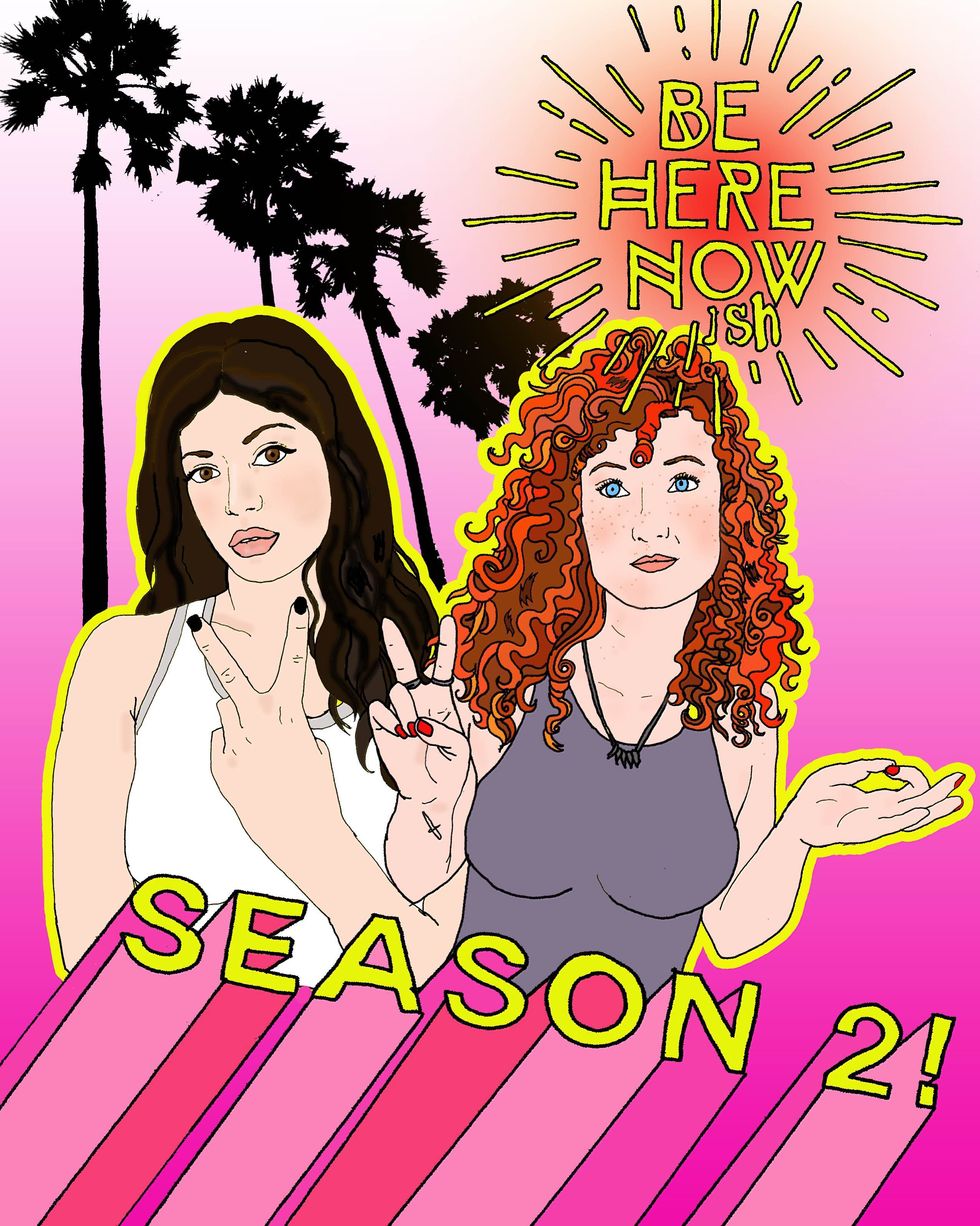 Poster by Amber Valentine

Does that mean that there will be less sex?
"It doesn't mean that the characters find long-term relationships," Roxo jumps in.
"The show keeps mirroring our lives," says Leite. "Our real and fictional lives intertwine.
For example: Is this real life or an episode of the show? "A few months ago I found myself dating too many guys," says Roxo. "I decided I better cut it. Start meditating. I was wearing yoga pants 24-7. And when Natalia saw me she said you better go out and get laid."
When it comes to choosing between acting and producing, directing et al they find it difficult to choose. "We love it all," says Roxo. 'We don't want to be put in a box."
Leite took up acting out of necessity. "No one is going to show up for free and do this show for us," Roxo told her. Now she's an actor.
"Paper was the start of my career," says Leite who shot videos for us in the early days of Youtube. "I was asked to shoot Fergie," she says, "which I totally screwed up."
All is forgiven. Come home.
Watch the season 2 trailer above and catch the show HERE.