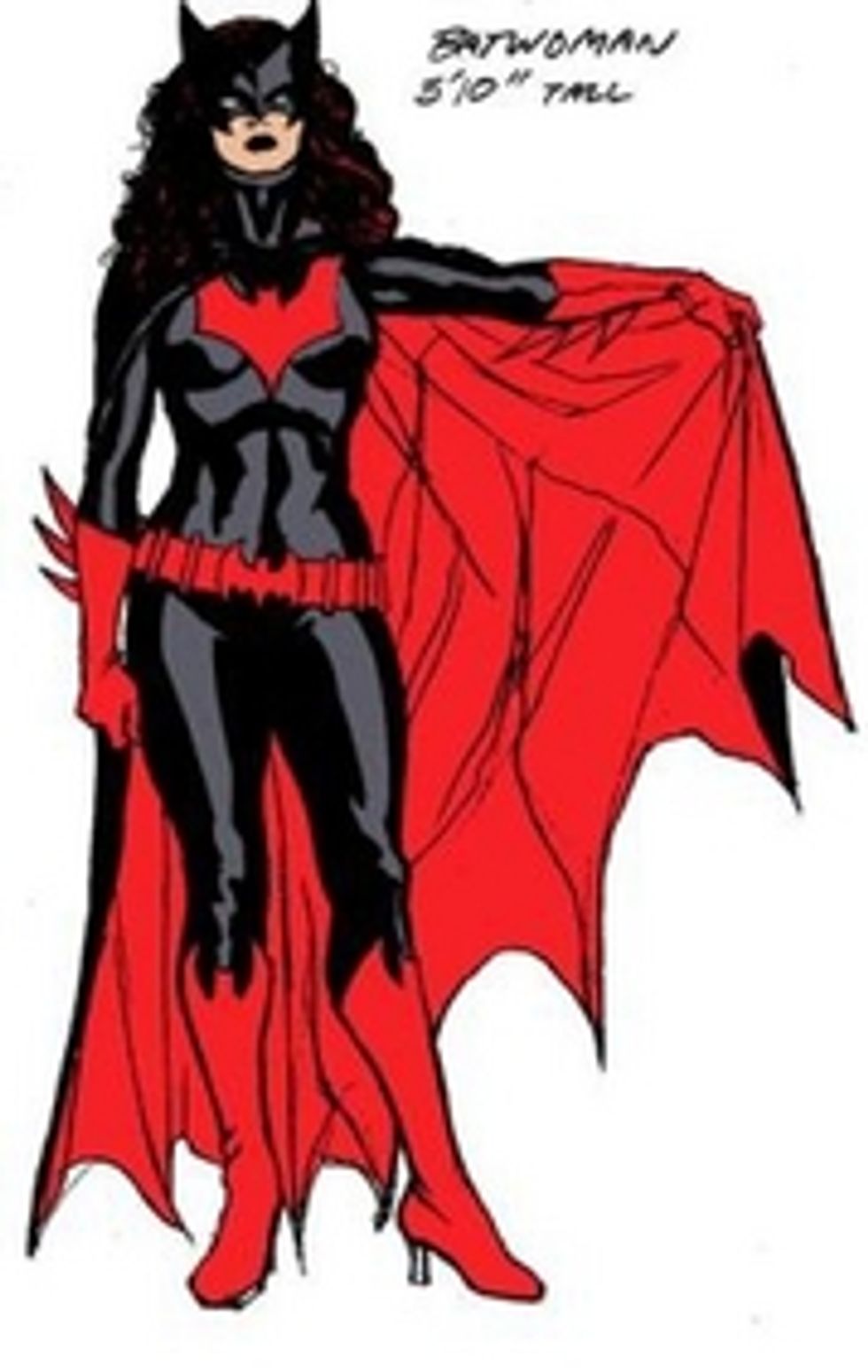 DC Comics is about to spin off in unchartered territory in an attempt to bring its superheroes into the 21st century. "Years after she first emerged from the Batcave, Batwoman is coming out of the closet. DC Comics is resurrecting the classic comic book character as a lesbian, unveiling the new Batwoman in July as part of an ongoing weekly series that began this year."

Whether this is a marketing ploy or a long-term committment only sales figures will tell. Will gay woman suddenly go out and buy Batwoman. I don't think so. Will the kids like it? Who knows. In  any case here's what the DC people say: "This is not just about having a gay character...We're trying for overall diversity in the DC universe. We have strong African-American, Hispanic and Asian characters. We're trying to get a better cross-section of our readership and the world."

As for Batwoman's outfit, there's good news. The catsuit remains intact: "The 5-foot-10 superhero comes with flowing red hair, knee-high red boots with spiked heels, and a form-fitting black outfit."

More here.