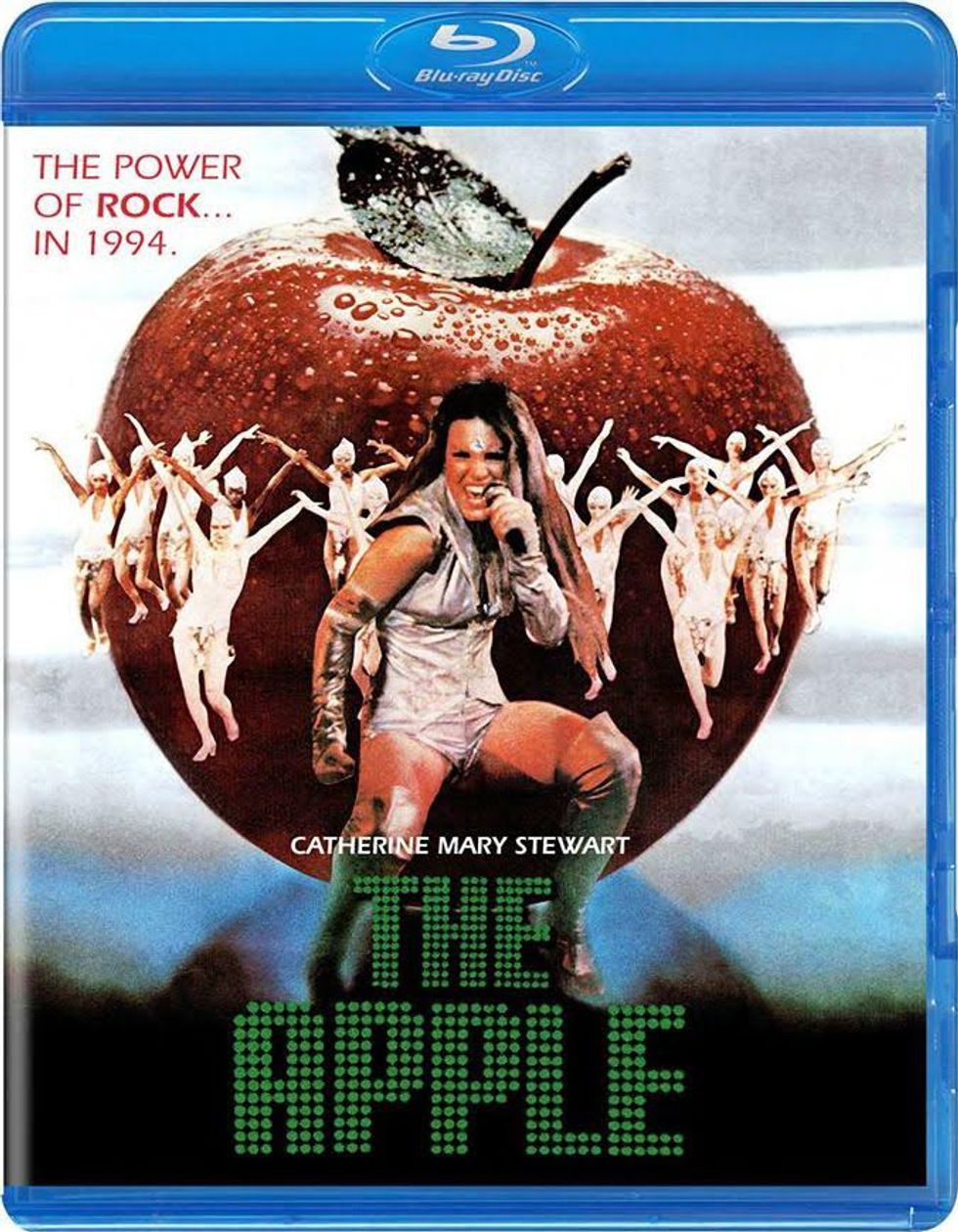 The Apple (Kino Lorber)
Set in the future- 1994- the devil is a record producer named Mr. Boogalow who has started a dance craze called the "Bim". He uses drugs and sex to seduce a sweet folk-sing couple (Alphie & Bibi) until an old hippie named Mr. Tops saves the day by taking everyone to a new planet and starting over. You think I'm making this up? Well grab a few friends and a few brews and prepare to fry your brain.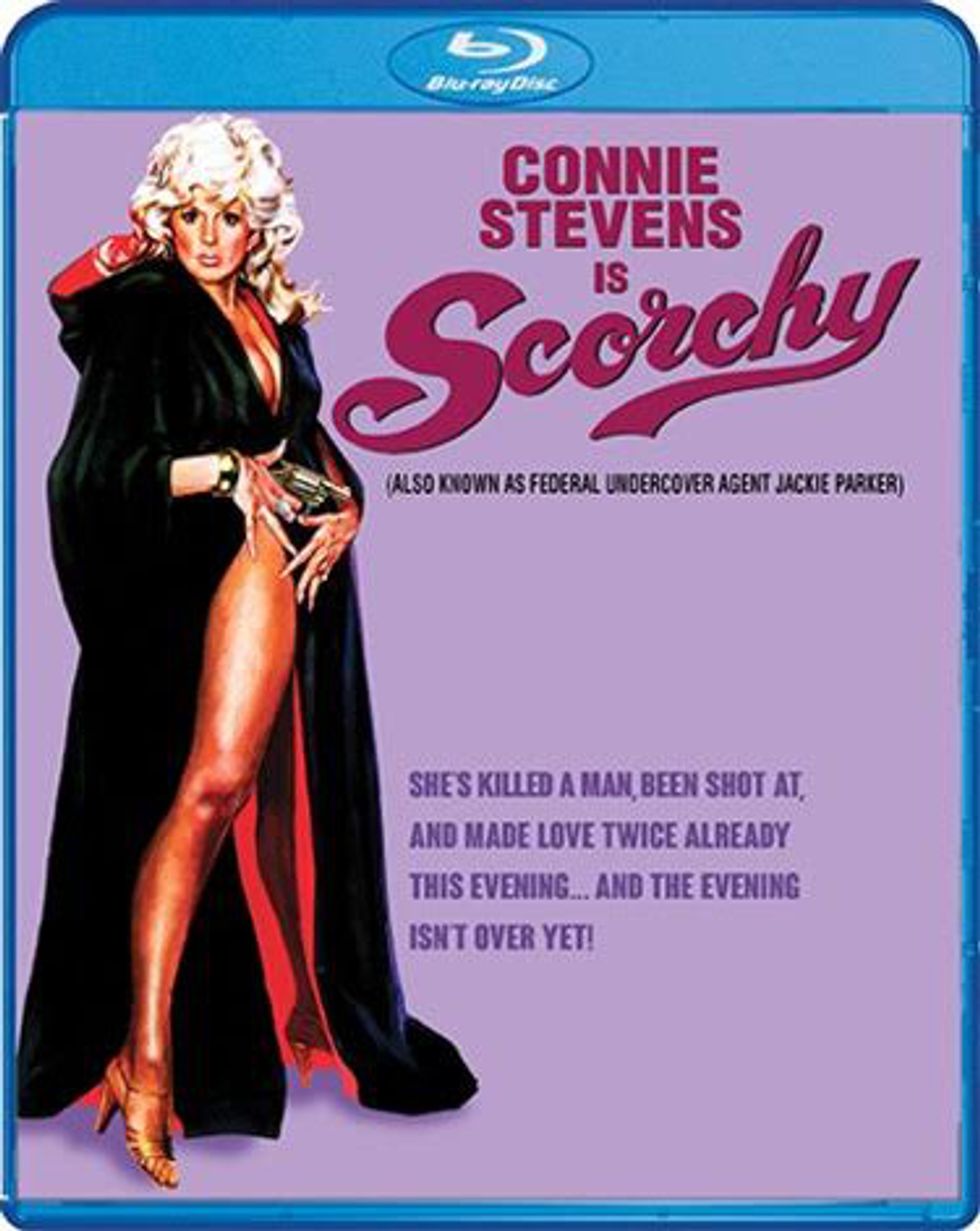 Scorchy (Shout! Factory)

"She's killed a man, been shot at, and made love twice already this evening…and the evening isn't over yet!" screamed the ads for this 1976 howler starring a big-haired Connie Stevens as Seattle undercover cop Jackie Parker trying to bust a drug smuggling crew. Just wait to see Jackie racing around the streets of Seattle chasing the bad guys in a dune buggy!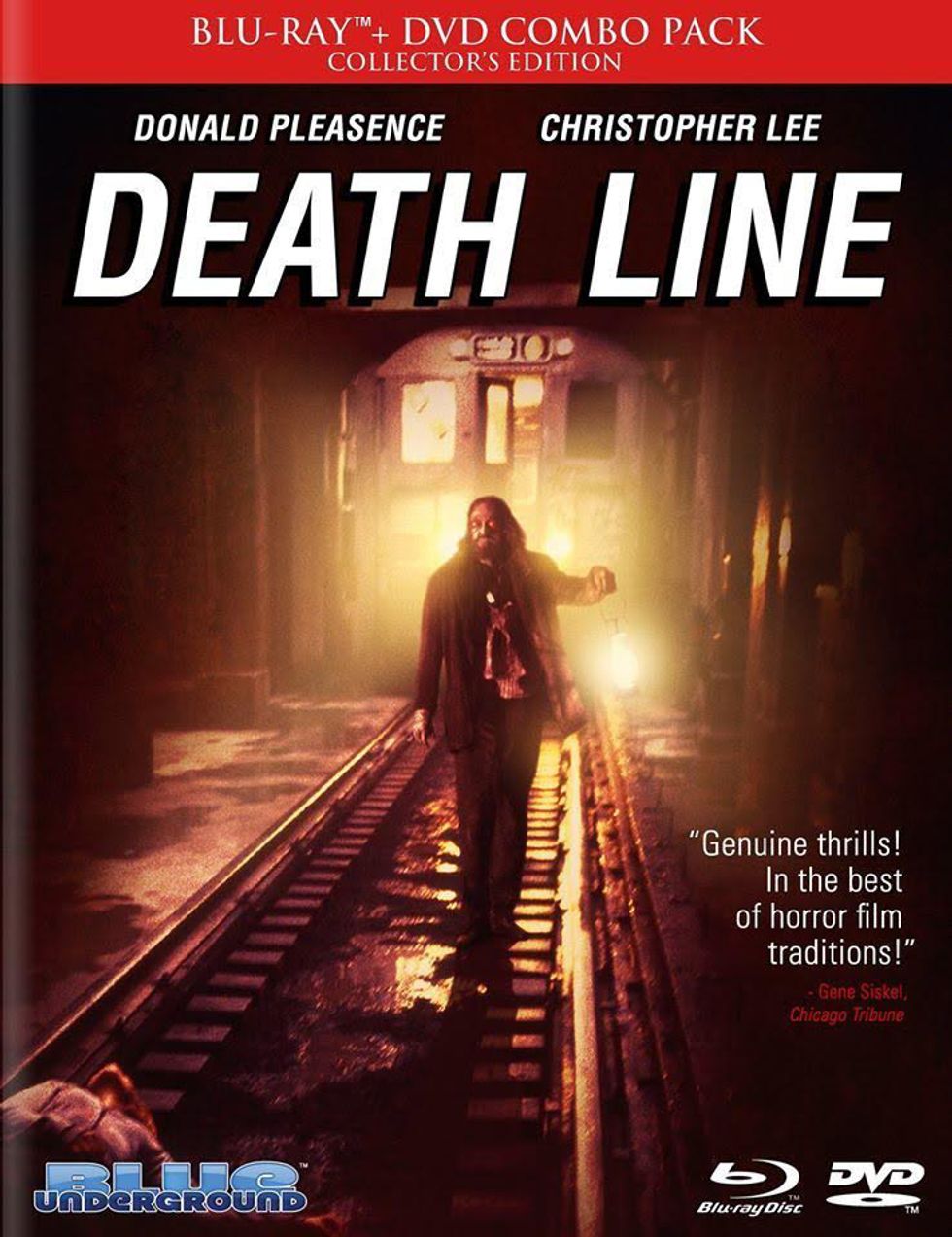 Death Line (Blue Underground)

A terrific thriller about cannibals hiding deep in the tunnels of the London Tubes, grabbing innocent stragglers late at night. Donald Pleasance plays a police inspector and every aggravated gesture and snappy aside is arch and drolly hilarious. In this sensational 1973 film, directed by Gary Sherman, and released in America as Raw Meat, it's hard to shake the image of the pitiable cannibal muttering "mind the door" for eternity in the catacombs under the city. Blue Underground did a great job with the restoration and excellent extras.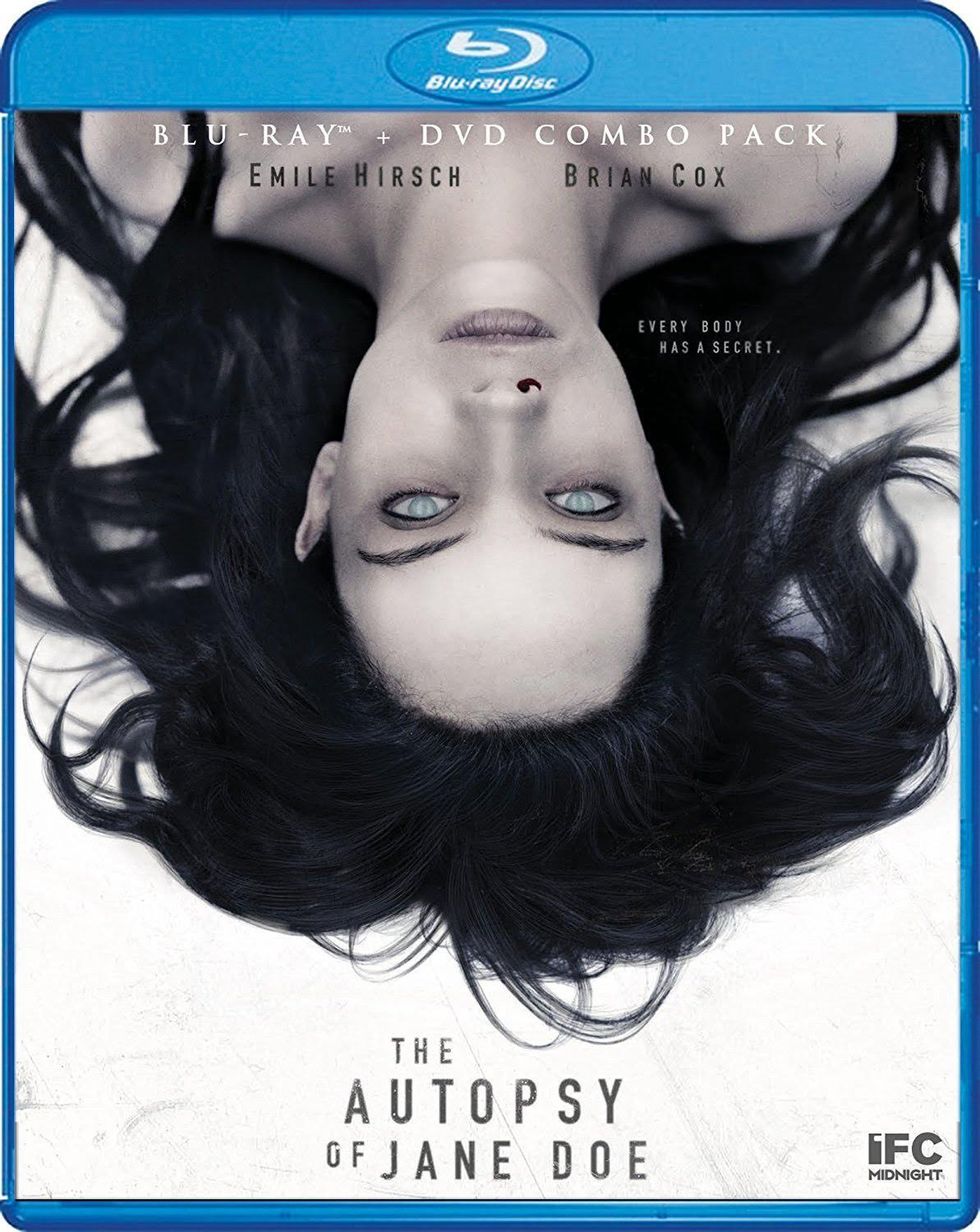 The Autopsy Of Jane Doe (IFC)
A spectacularly scary film by the Norwegian director Andre Ovredal (who made the fabulously insane Trollhunter). A mysterious nude body of a beautiful woman (Olwen Catherine Kelly) is discovered in the basement of a house glutted with multiple homicides and is brought to Tilden's Morgue & Crematorium where owner Tony (Brian Cox) and his apprentice son Austin (Emile Hirsch) set out to discover who she is and how she died. "Every body has a secret" the father says as he begins to dissect the corpse only to find a series of even more puzzling and frightening anomalies inside.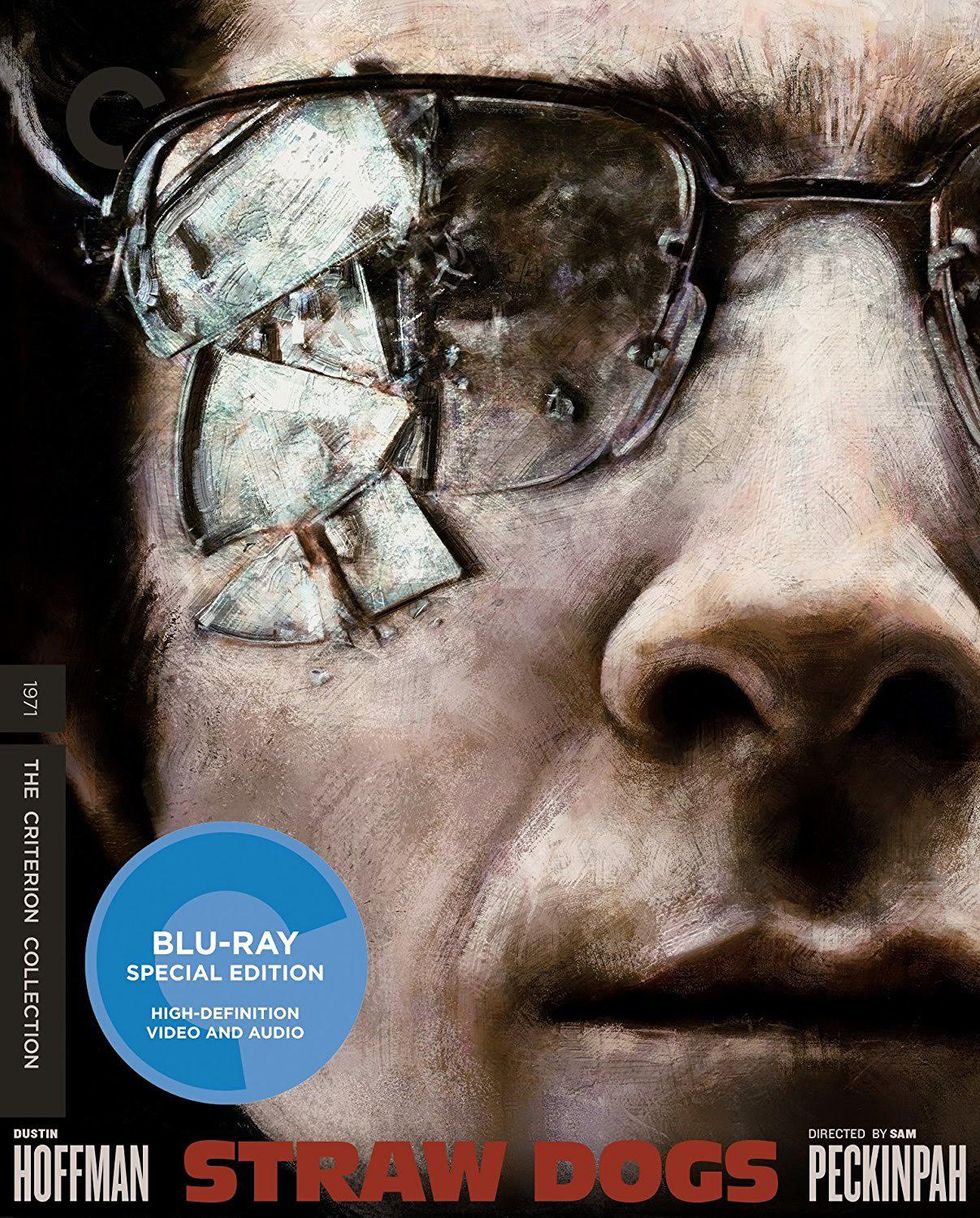 Straw Dogs (Criterion)

One of director Sam Peckinpah's most polarizing films. Dustin Hoffman plays a milquetoast American scholar that moves with his sexy British wife (Susan George) to her rural home town of Cornwall. But escalating tensions with the town yokels end in a nightmarish, ultra-violent, siege at his house. Criterion's 4k digital transfer does this controversial movie proud.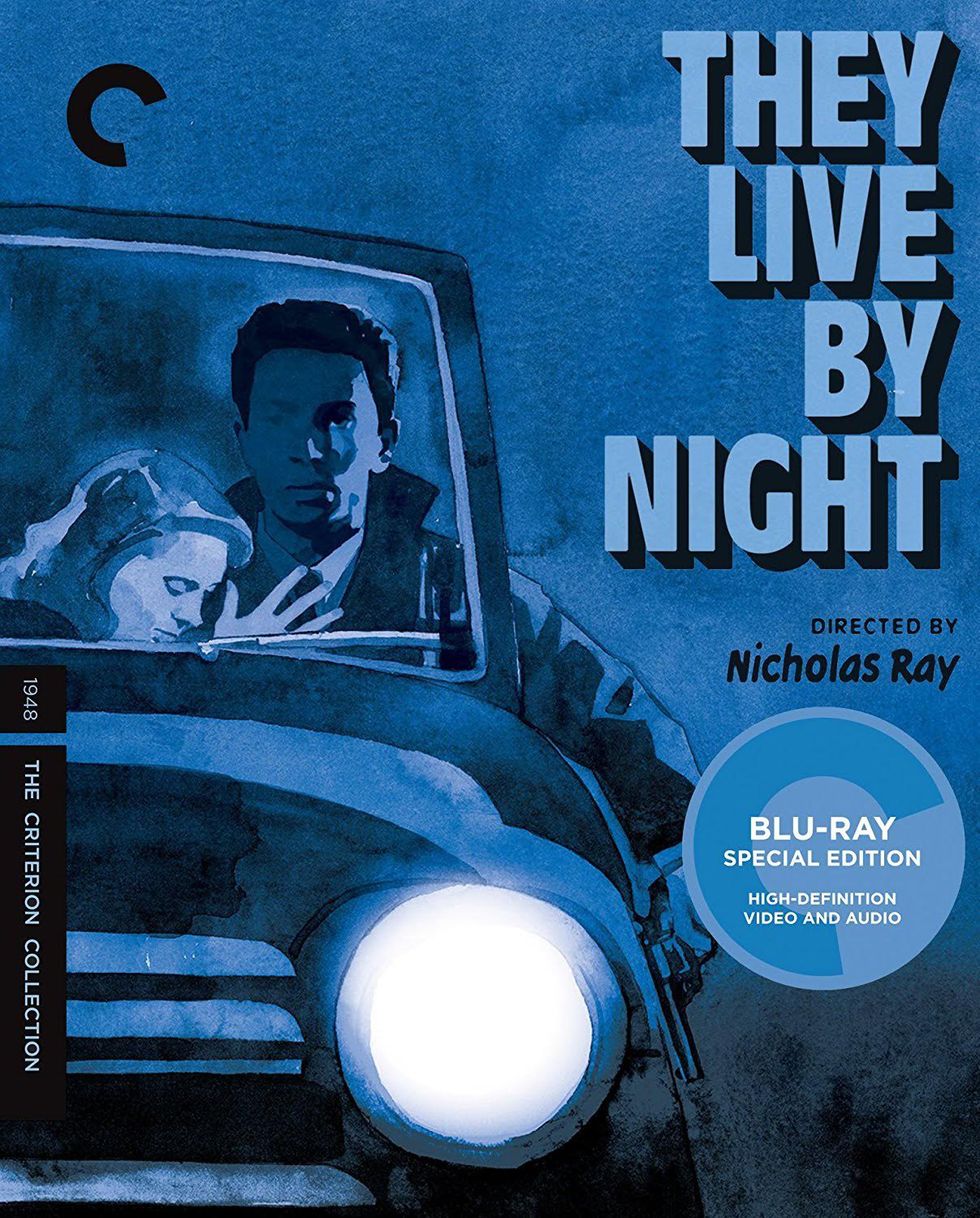 They Live By Night (Criterion)
Nicholas Ray's 1948 directorial debut paves the way for his affinity for outsiders in this heart-rending tale of two doomed lovers on the run. Farley Granger is touchingly appealing as Bowie, an ex-con, ensnared in a ruthless gang of robbers who falls for a sweet farm girl Keechie (Cathy O'Donnell). A powerful, great, film based on an Edward Anderson novel, which had the good fortune to be evocatively remade by Robert Altman in 1974 as Thieves Like Us.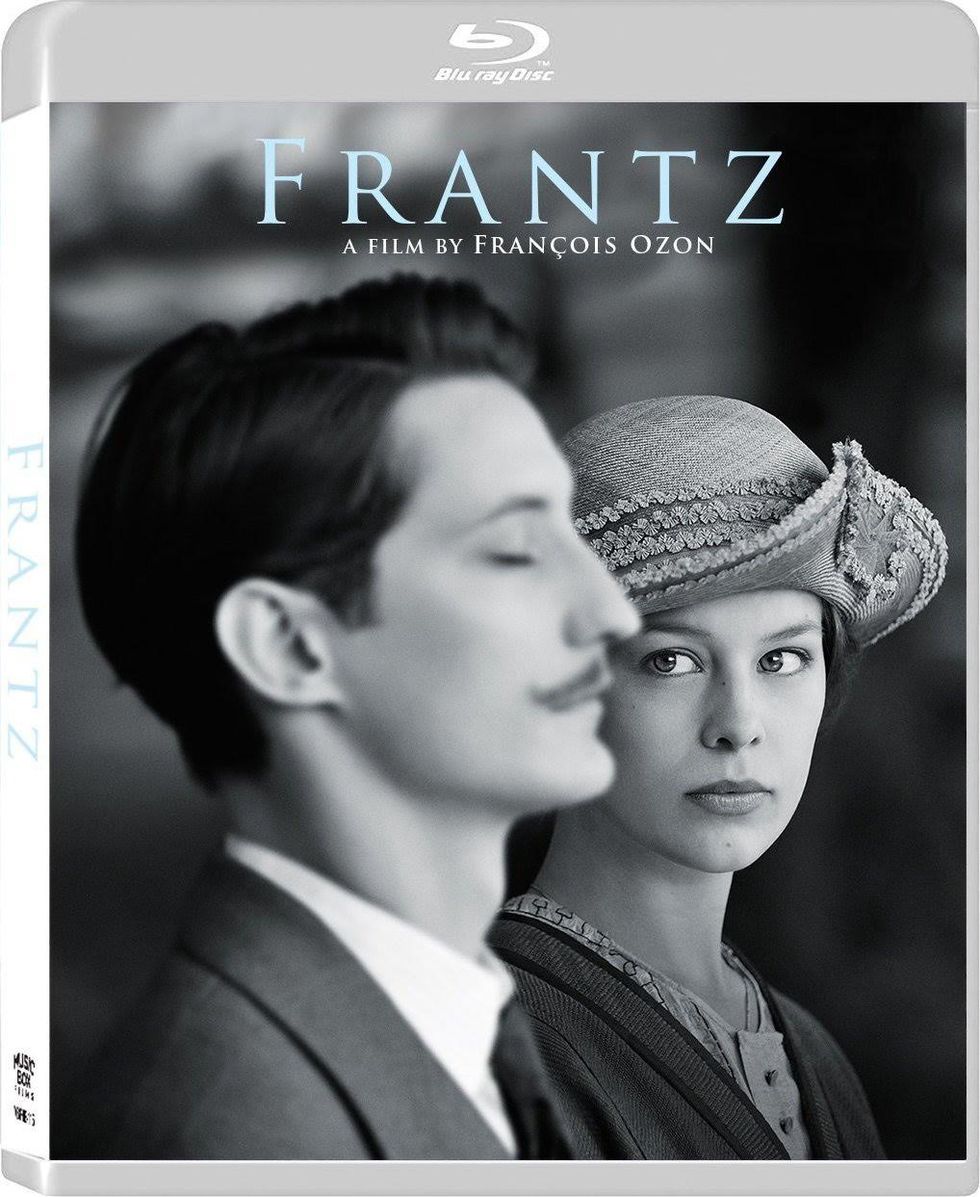 Frantz (Music Box Films)
There is an aching melancholy at the heart of director Francois Ozon's exquisite and haunting remake of Ernst Lubitsch's 1932 anti-war film Broken Lullaby. Set in Germany after the end of World War I, Anna (Paula Beer) is still grieving the death of her fiancé- Frantz, killed at the Front. She suddenly sees a mysterious Frenchman Adrien (Pierre Niney) leaving flowers at her lover's grave. Filmed in luxurious black and white- with subtle bursts of color during specific scenes. It's one of the talented director's very best films.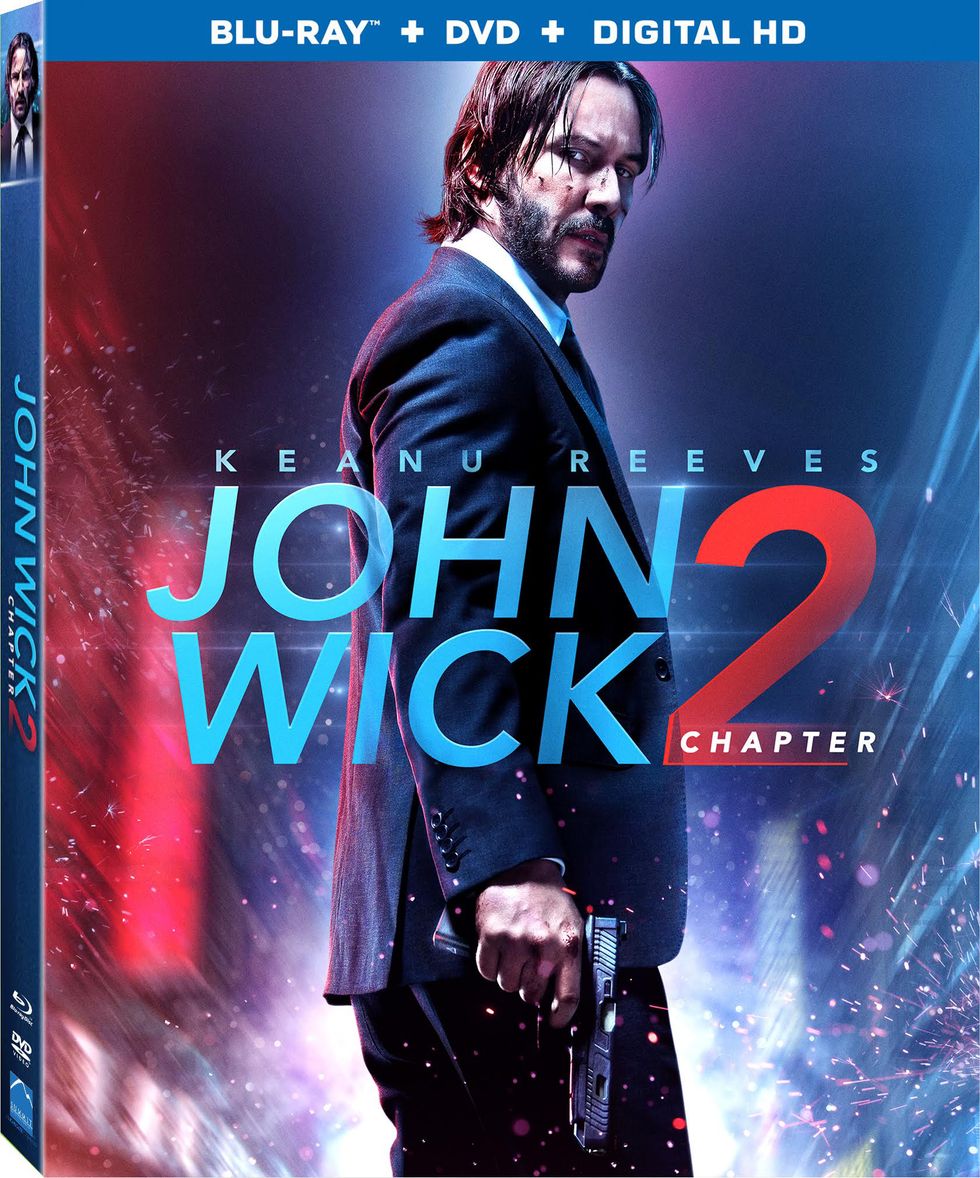 John Wick 2 (Summit)
In the surprising box office hit John Wick, Keanu Reeves played a hired killer whose dog is killed. He responds by wiping out the rest of the cast. It was a deliriously nutso, action, treat. Here, Wick is retired but is violently brought back into the game when his house gets blown up. He ends up traveling to Rome to fight an unending series of international killers. These movies are exhausting, wild, fun.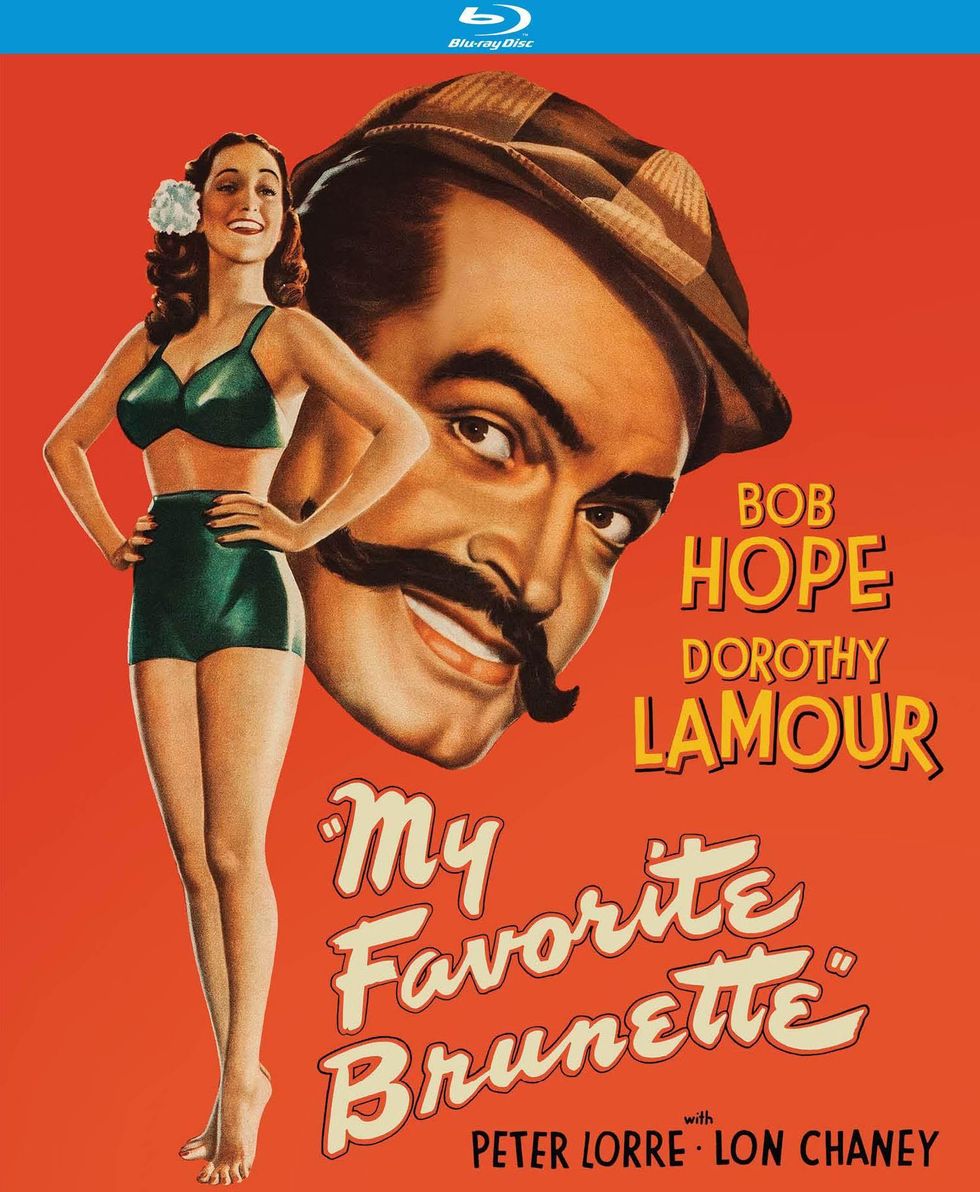 My Favorite Brunette (Kino Lorber)

Bob Hope is at his wise-cracking best in this this 1947 comic take on film noir with Hope playing a baby photographer in San Francisco who gets mistaken for a private eye by a mysterious, wealthy, Baroness (Dorothy Lamour). He gets entangled in a deadly plot by a group of killers who have kidnapped her uncle. With the hilariously deadpan Peter Lorre, Lon Chaney Jr., Alan Ladd and a surprise star cameo at the end. This looks stunning on Blu-ray.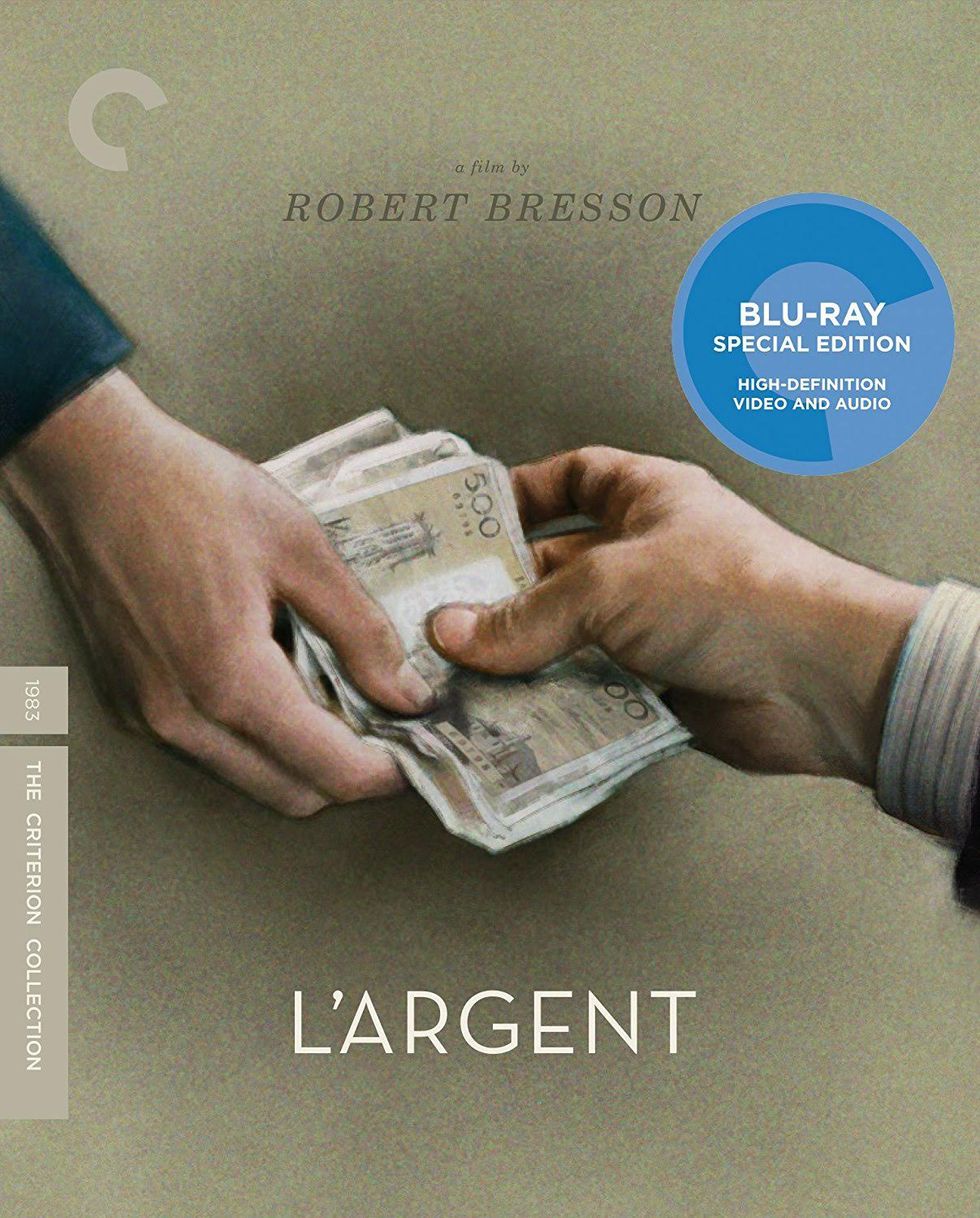 L'Argent (Criterion)
The last film by French master Robert Bresson, adapted from a novella by Leo Tolstoy, about a young man who is slipped a forged bill. He's arrested, and his life spirals to crime and murder. A devastating film, the sound design alone is so extraordinary you find yourself catching your breath at the sound of a spilled coffee.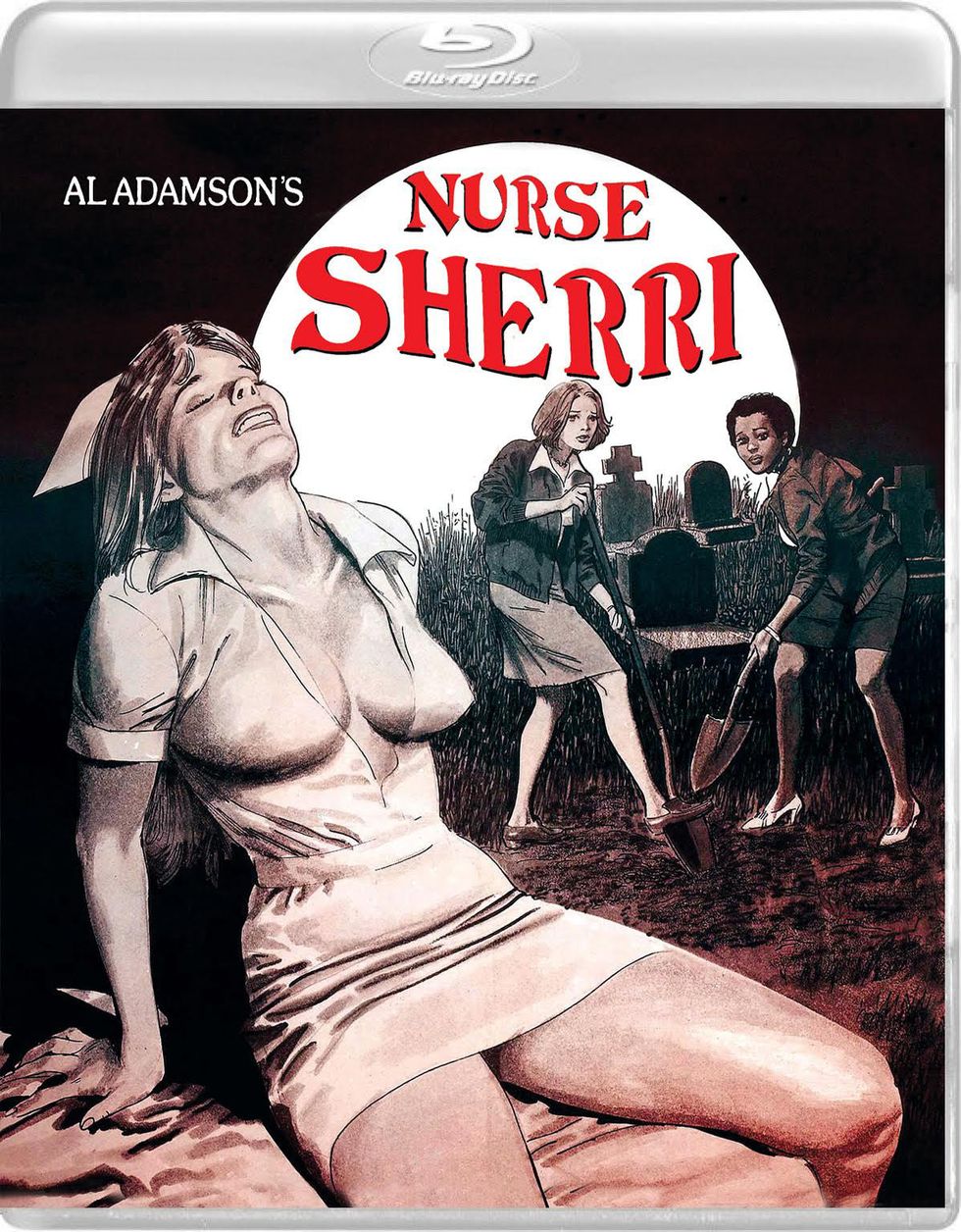 Nurse Sherri (Vinegar Syndrome)
Schlock director Al Adamson's Carrie rip-off is a movie I have such fond memories of seeing repeatedly under different titles on Times Square. A creepy messiah dies in a hospital and his evil spirit takes over the body of a sweet nurse (Jill Jacobson). Amazingly this a 2K restoration from the original 35mm negative. There are also some hilarious interviews with the stars of the film.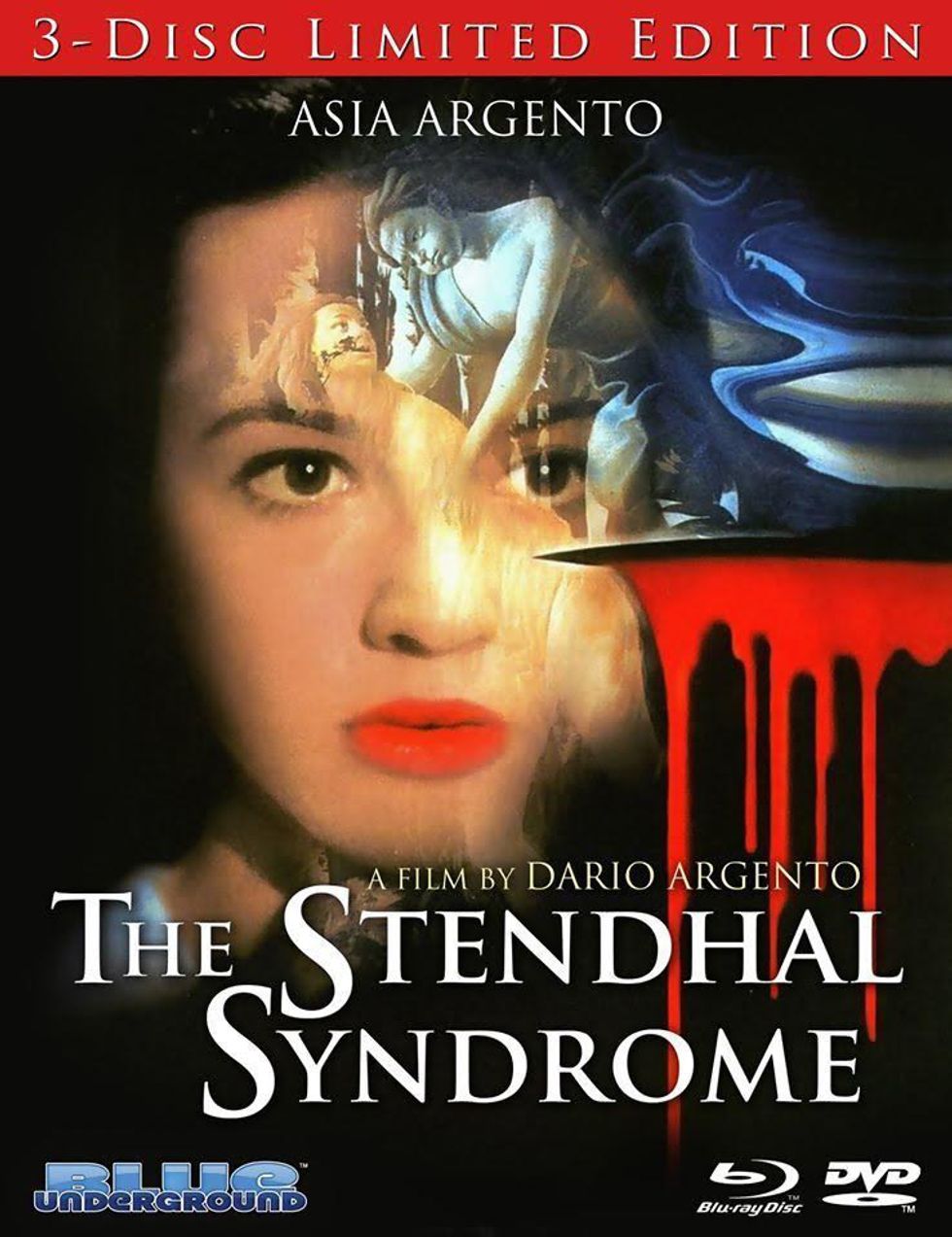 The Stendhal Syndrome (Blue Underground)
A 3 disc limited edition of Italian horror maestro Dario Argento's last true masterpiece. The director's daughter (Asia Argento) is haunting as a police detective searching for a serial killer in Italy. She also has a syndrome that makes her overwhelmed while looking at art. The opening where she passes out while staring at a painting in the Uffizi gallery is hallucinatory. With a gorgeous score by Ennio Morricone, it's a brutal film and nightmarishly intense at times, but it's also unforgettable. This restoration looks better than ever in this must own Blu-ray.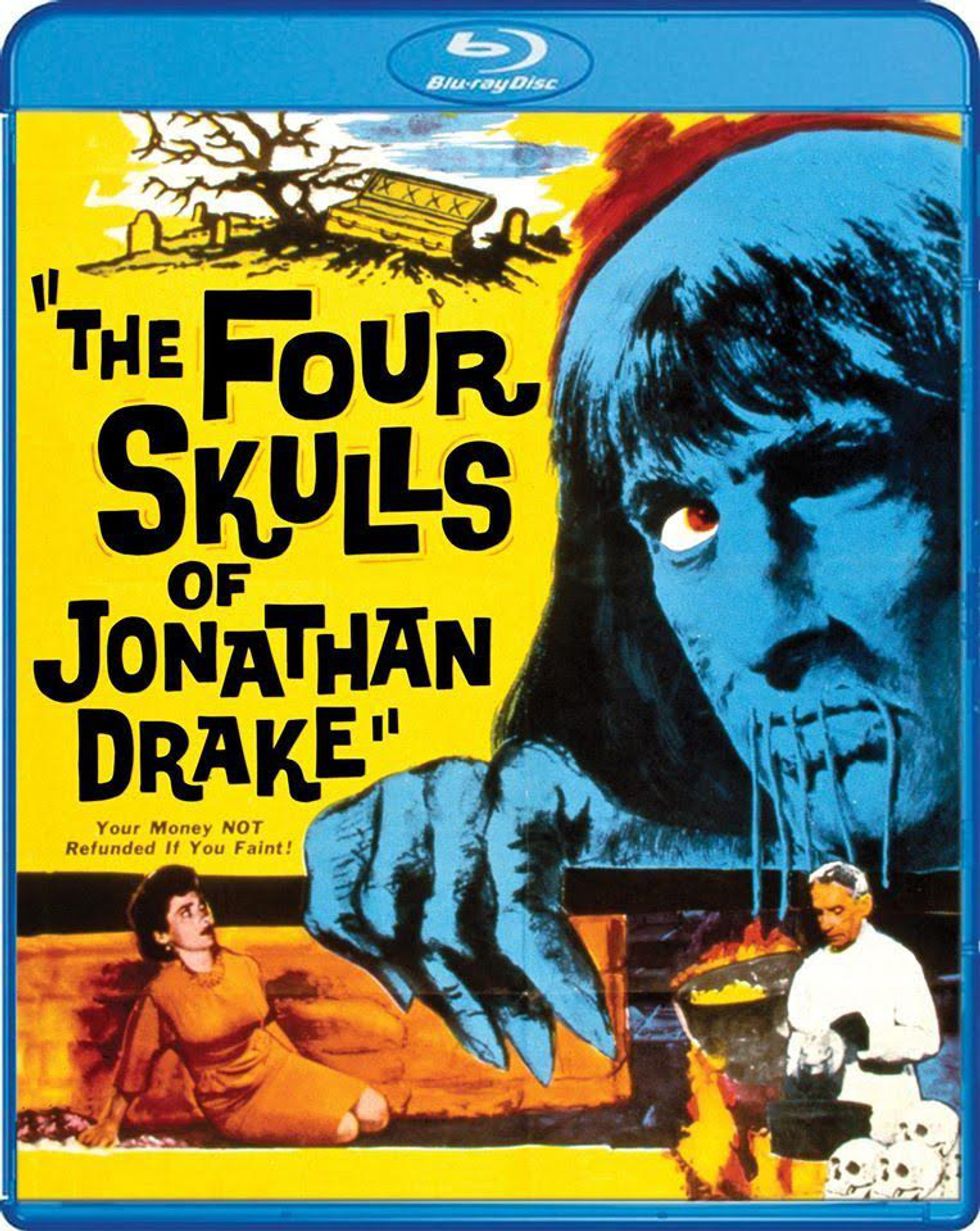 Four Skulls Of Jonathan Drake (Scream Factory)
A creepy little 1959 black & white gem about a cursed family whose male heirs fall victim to mysterious deaths. They also have their heads cut off and shrunken by an evil doctor (Henry Daniell) and his native slave (complete with long black hair and sewed up lips). There's a nice nasty snap to this one, and it looks stunning on Blu-ray.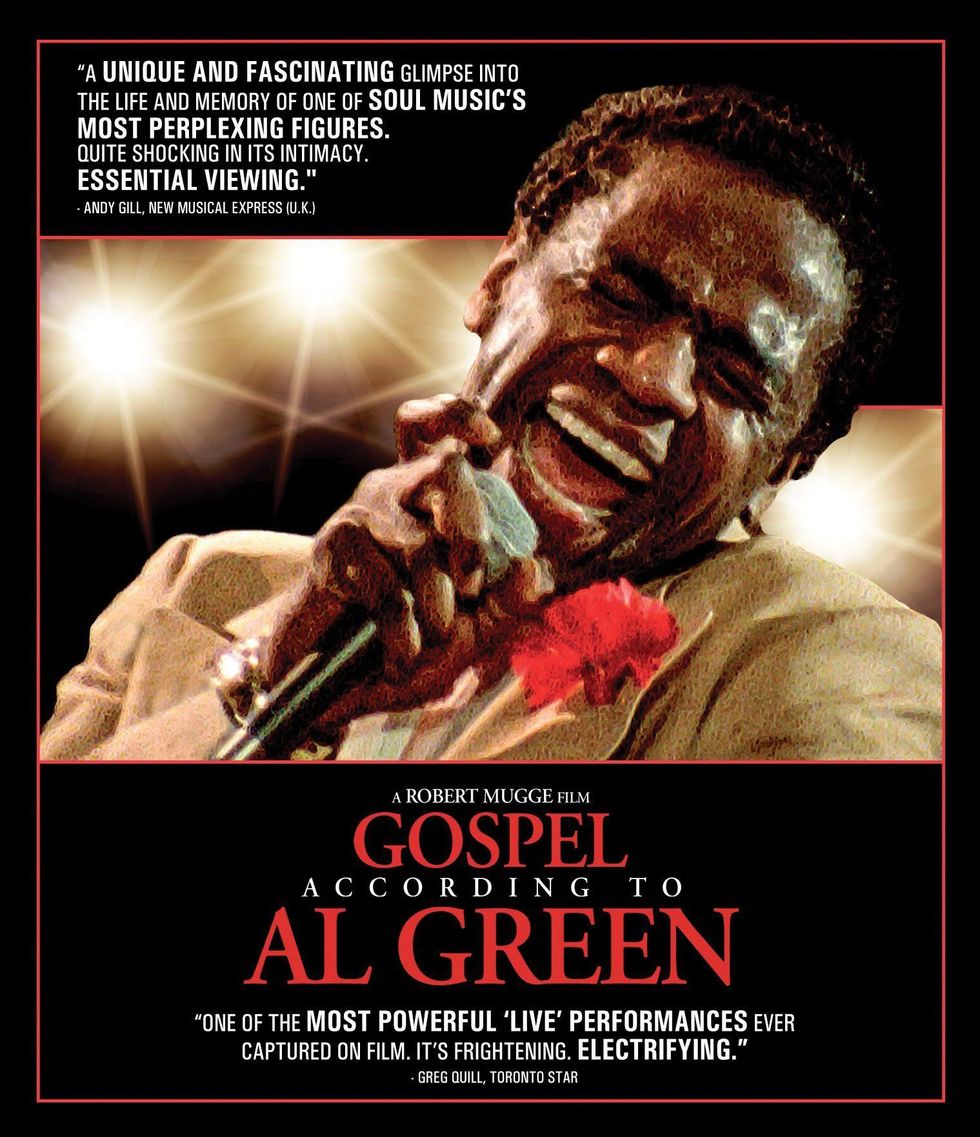 Gospel According To Al Green (MVD)
A thrilling, fascinating, 1984 documentary by Robert Mugge on legendary R & B singer Al Green, who left the business at the height of his career to preach at the Full Gospel Tabernacle in Memphis. Green is very candid and revealing and there are glorious scenes with him singing rousing gospels at church that will lift your head off.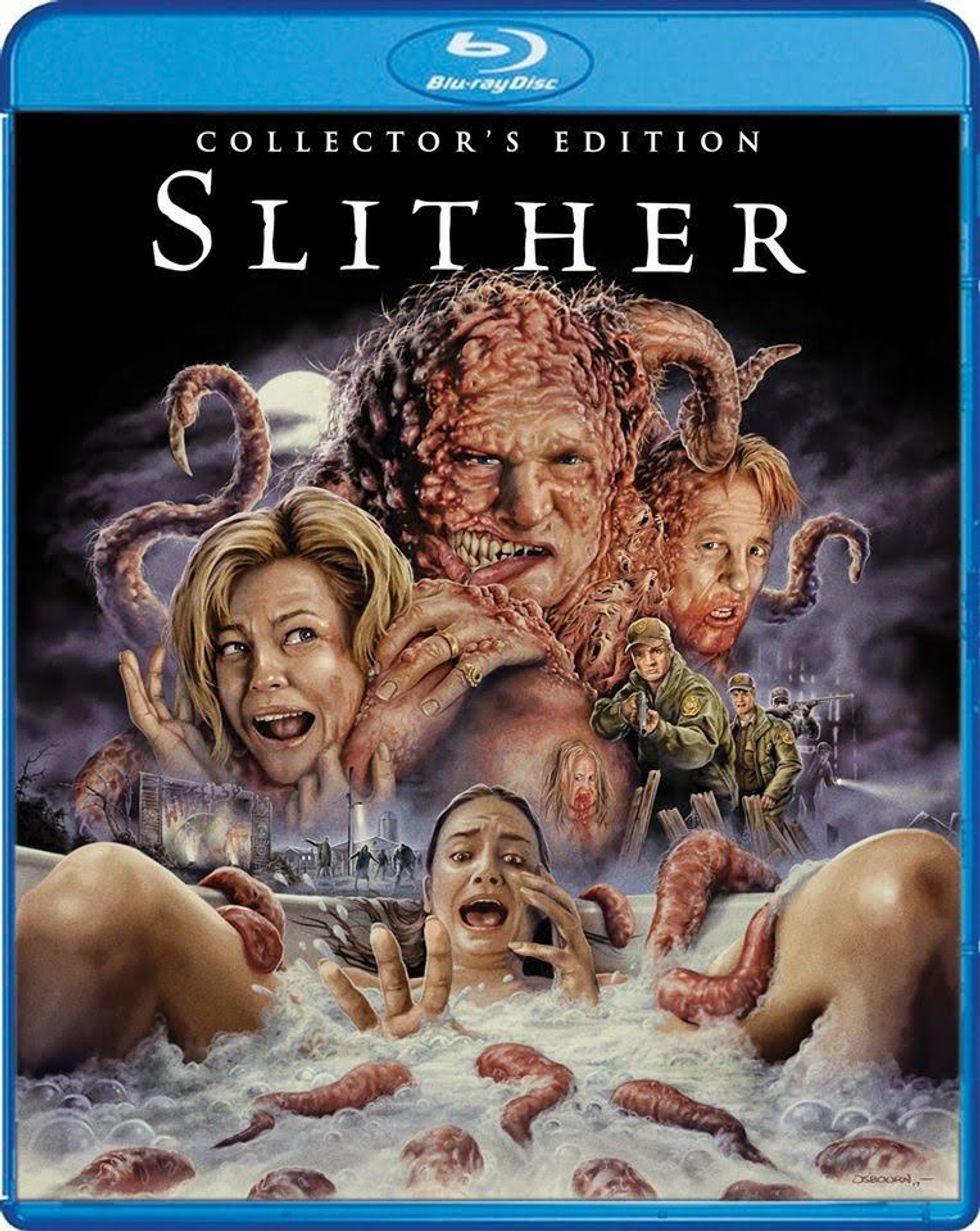 Slither (Shout! Factory)
James Gunn's terrific 2006 film stars Nathan Fillion as the Sheriff of a small town who has to deal with alien life forms landing on earth and infecting everyone. These creepy worm-like creatures (reminiscent of the equally wonderful Night Of The Creeps) and their rampant infestations deliver squirm-in-your-seat scares and equally well-deserved laughs.
Sign Up for the Morning PAPER