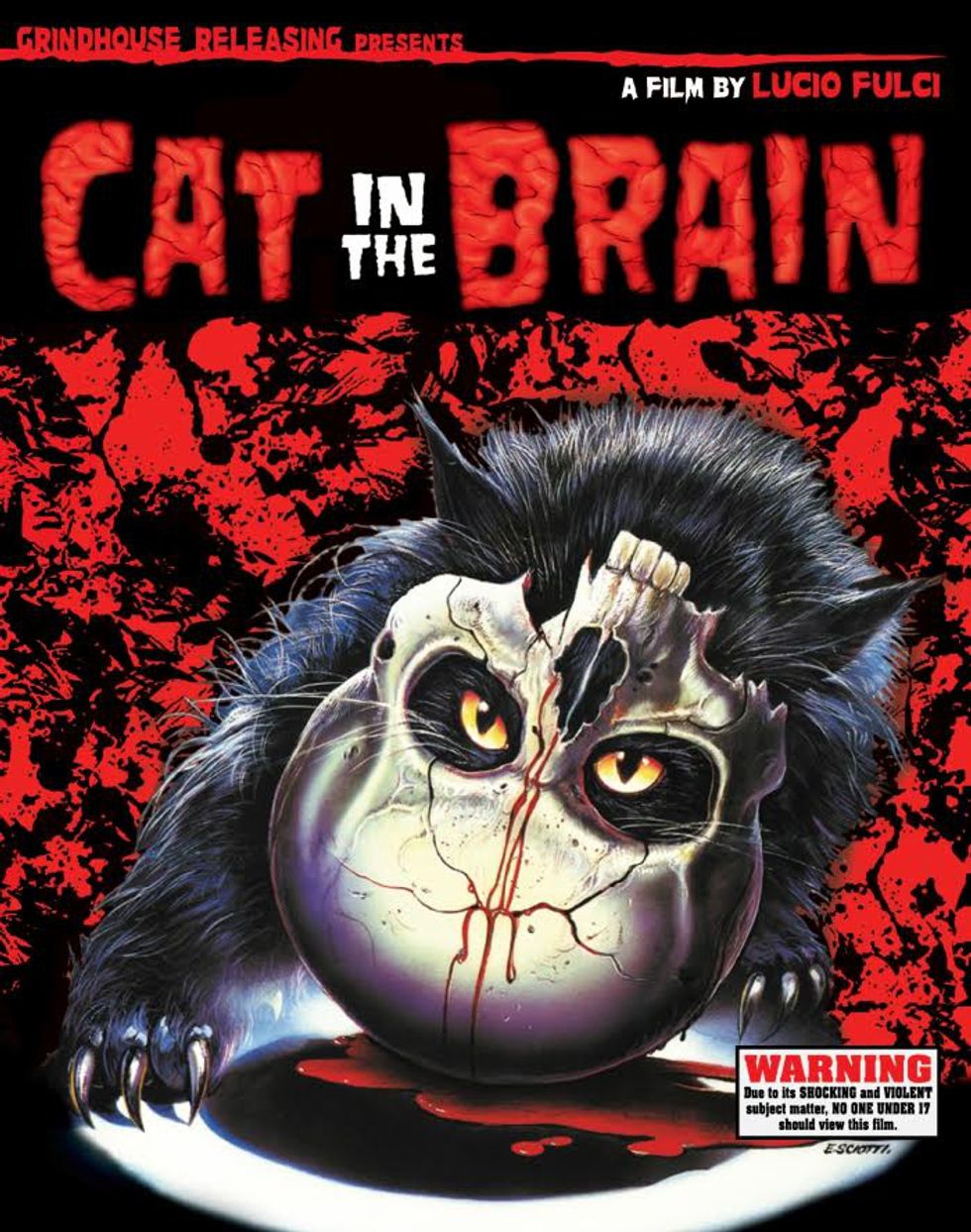 Cat In The Brain (Grindhouse Releasing)
Italian horror master Lucio Fulci (The Beyond) also stars in his 1990 film playing (natch) a horror film director who suffers from violent visions. It's outrageous, sadistic and bizarrely funny- his splatter 8 ½. Grindhouse has pulled out all the stops in this staggering 3 disc set, which includes a glorious Blu-ray, tons of special features, even the film soundtrack CD. And the cover glows in the dark. Summer has officially begun!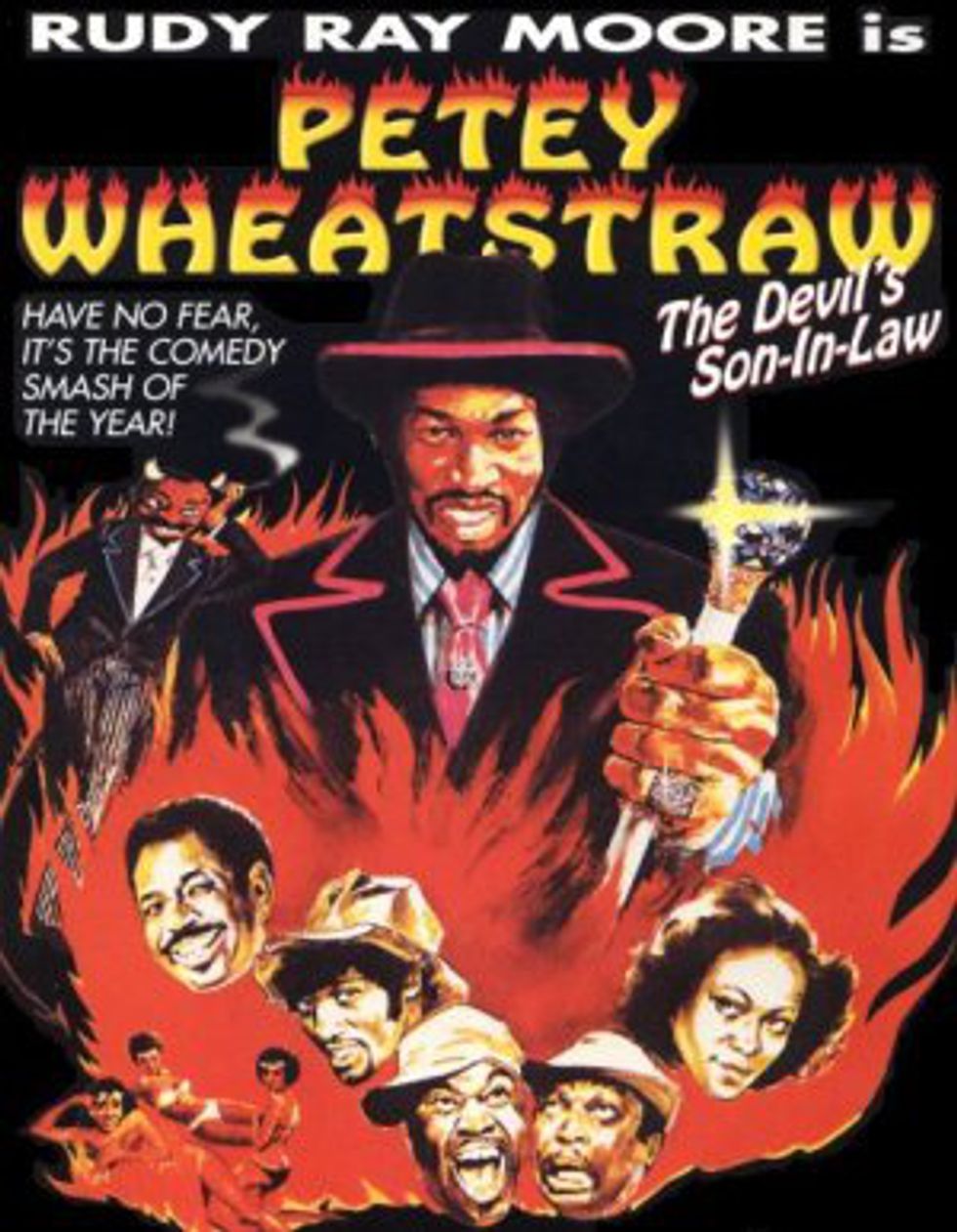 Petey Wheatstraw (The Devil's Son-In-Law) (Vinegar Syndrome)
Before Richard Pryor, before Eddie Murphy, before rap- there was Rudy Ray Moore, the comic legend from Arkansas who turned his successful stage acts into feature films that unhinge your jaw. This may be the looniest about a nightclub entertainer who makes a deal with Lucifer and receives a magic cane that he uses to rain money from the sky and make fat women thin.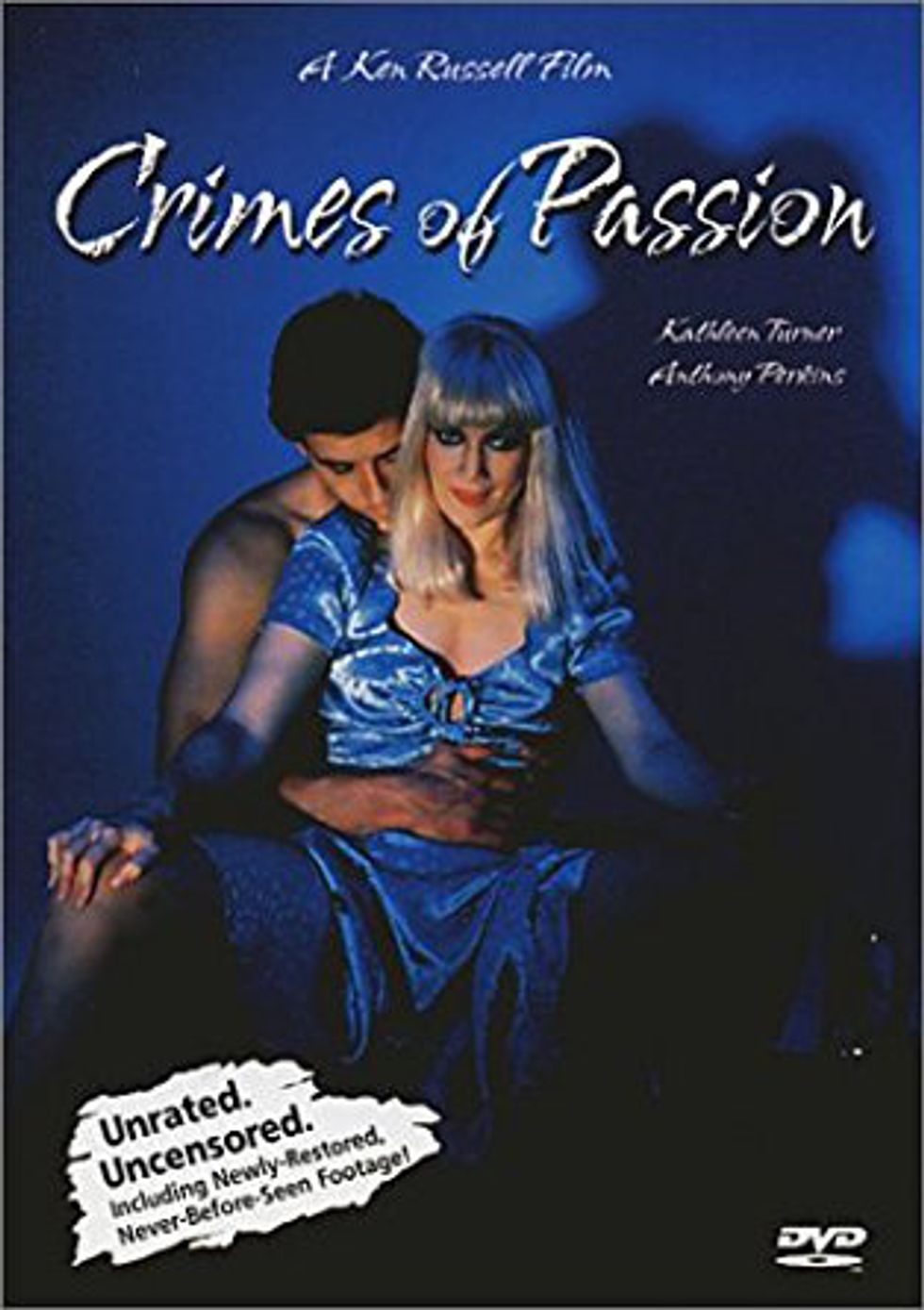 Crimes Of Passion (Arrow Films)
Ken Russell's fabulously deranged 1984 film with a fearless performance by Kathleen Turner as a woman who is an architect by day and then at night transforms into a blonde-wigged prostitute called "China Blue". Anthony Perkins gives a wonderfully unhinged performance as a psychotic, popper-sniffing, sidewalk preacher who is unwholesomely obsessed with her. Out of print for years this 2K restoration is to die for, as is the movie.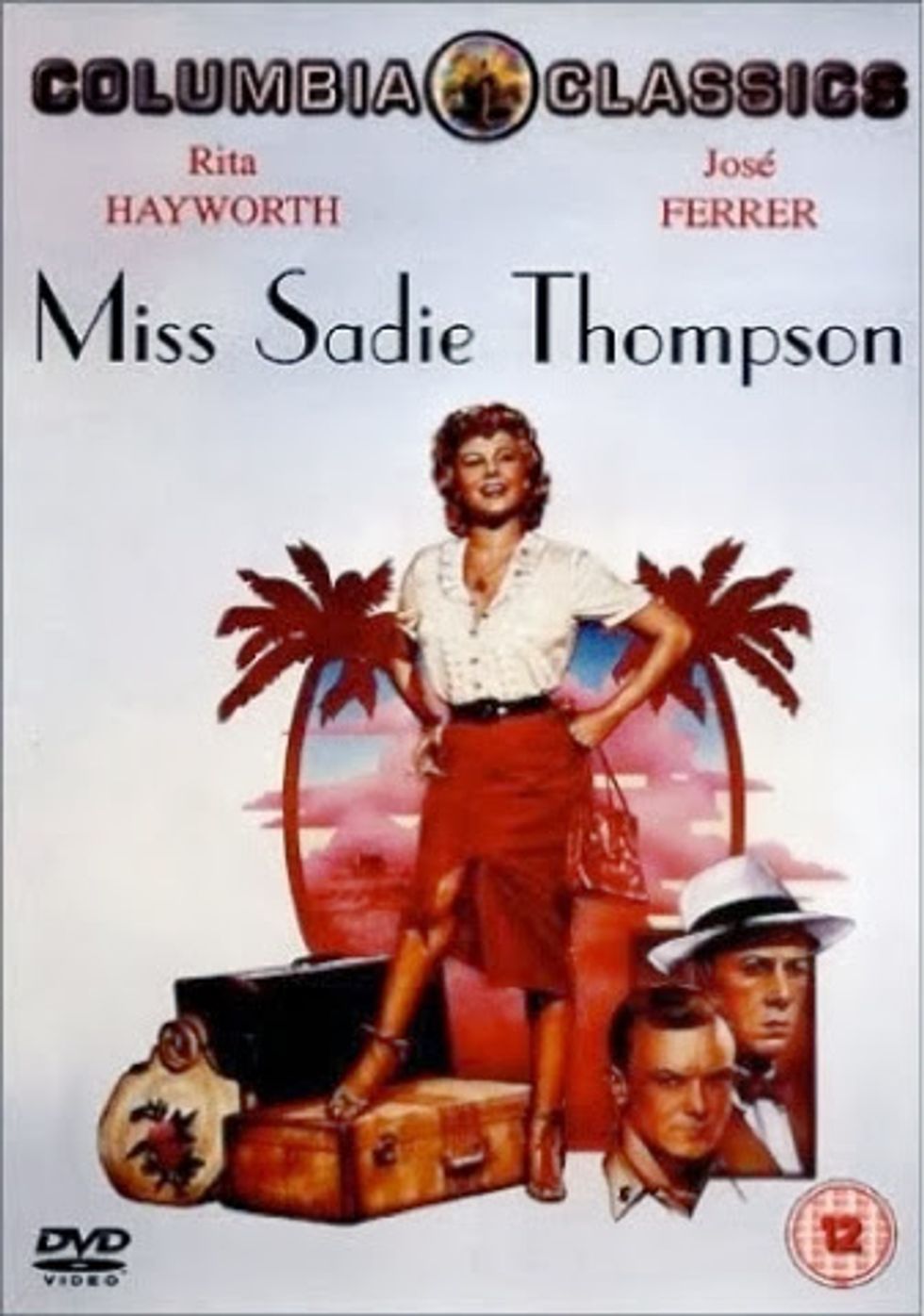 Miss Sadie Thompson (3D) (Twilight Time)

Rita Hayworth in 3D. This 1953 version of W. Somersat Maugham's Rain stars Hayworth as a prostitute who locks horns with a self-righteous reverend (Jose Ferrar) at a military outpost in Samoa. Aldo Ray plays a Sgt. with a keen interest in sexy Sadie. This film was shot in 3D but after two weeks all 3D prints were pulled from movie theaters so here's your rare chance to finally see this movie in eye-popping splendor. (Available only through Screenarchives.com).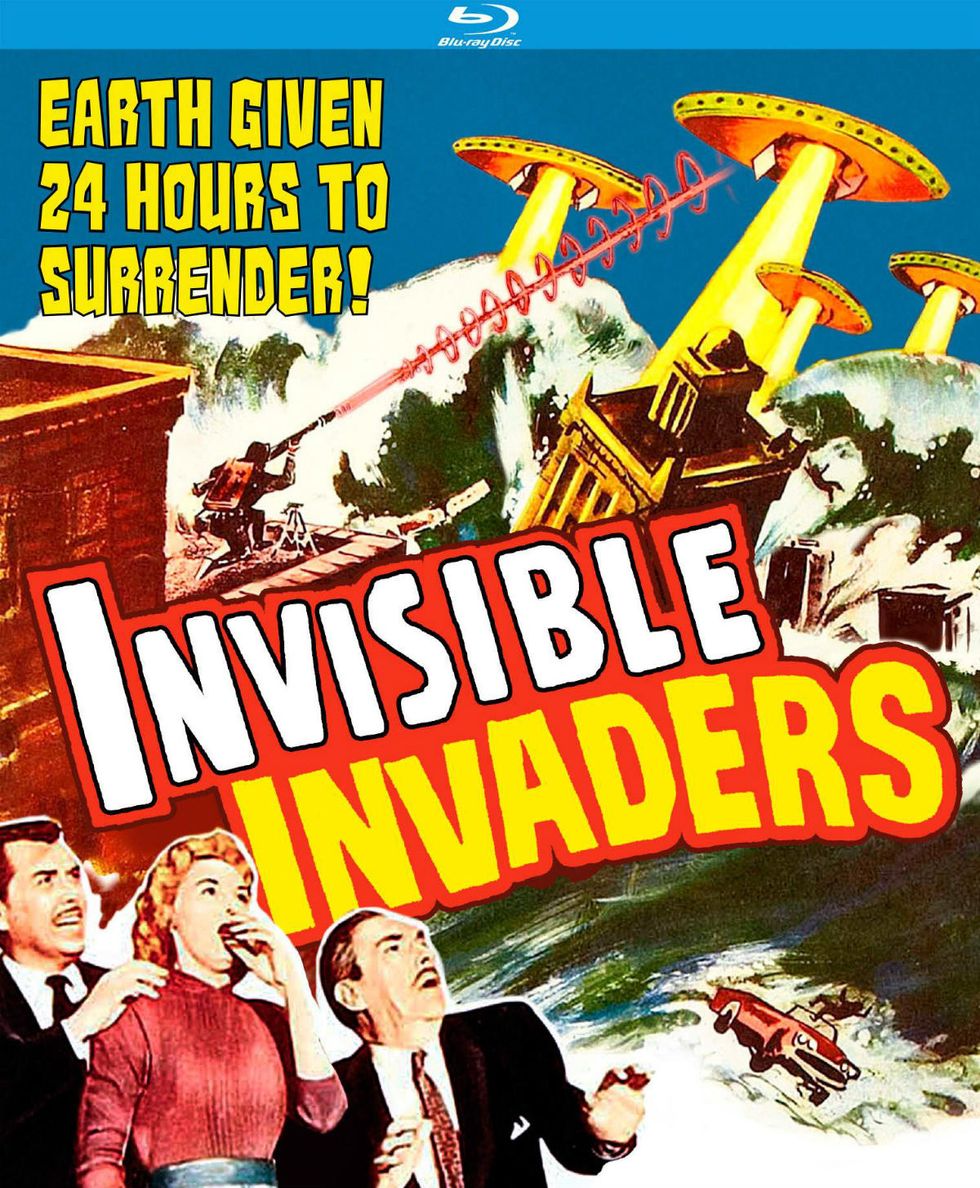 Invisible Invaders (Kino Lorber)

Earth is attacked by invisible aliens who take over the bodies of the dead and attack the living. It's up to scientist John Agar to save the planet from these fiends. Definitely a precursor to Night Of The Living Dead in some ways, this atmospheric low budget 1959 wonder looks astonishing on Blu-ray.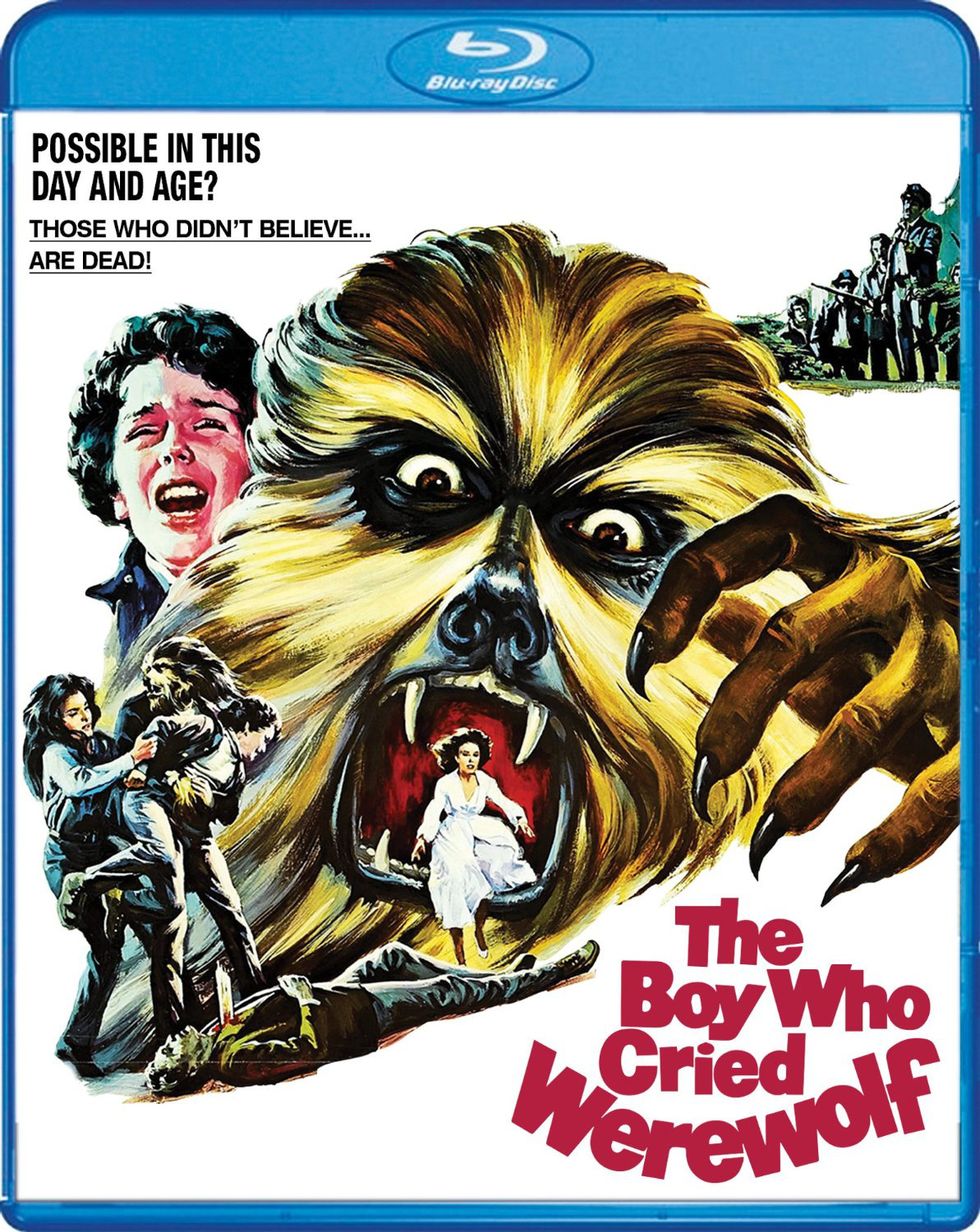 The Boy Who Cried Werewolf (Scream Factory)
Young Richie (Scott Sealey) spends a weekend at a remote rustic woodland cabin with his dad (Kerwin Mathews) when they are attacked by a wild beast and his father is bitten. Afterwards his dad transforms into a werewolf during the full moon and goes on murderous rampages and no one will believe poor Richie. This 1973 rarity makes its home video debut and we couldn't be happier.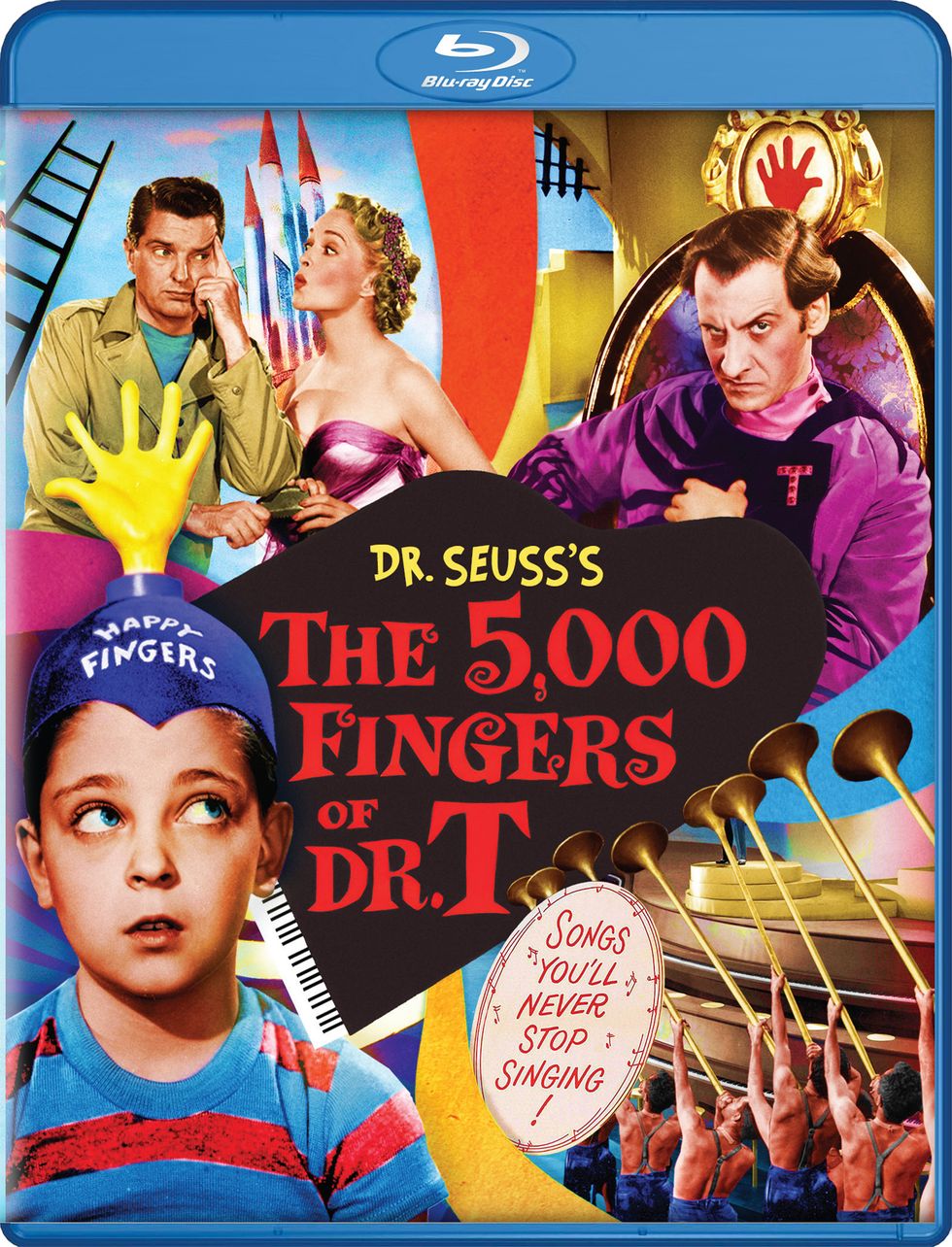 The 5,000 Fingers Of Dr. T (Mill Creek Entertainment)
In this genuinely surreal film written by Dr. Seuss- Hans Conreid plays a tyrannical piano teacher who has imprisoned 500 boys to perform a concert on the world's longest piano. This fantasy world includes conjoined twins on roller skates and a human drum. Tragically this a flop when it came out, but seeing it on Blu-ray now will blow your mind.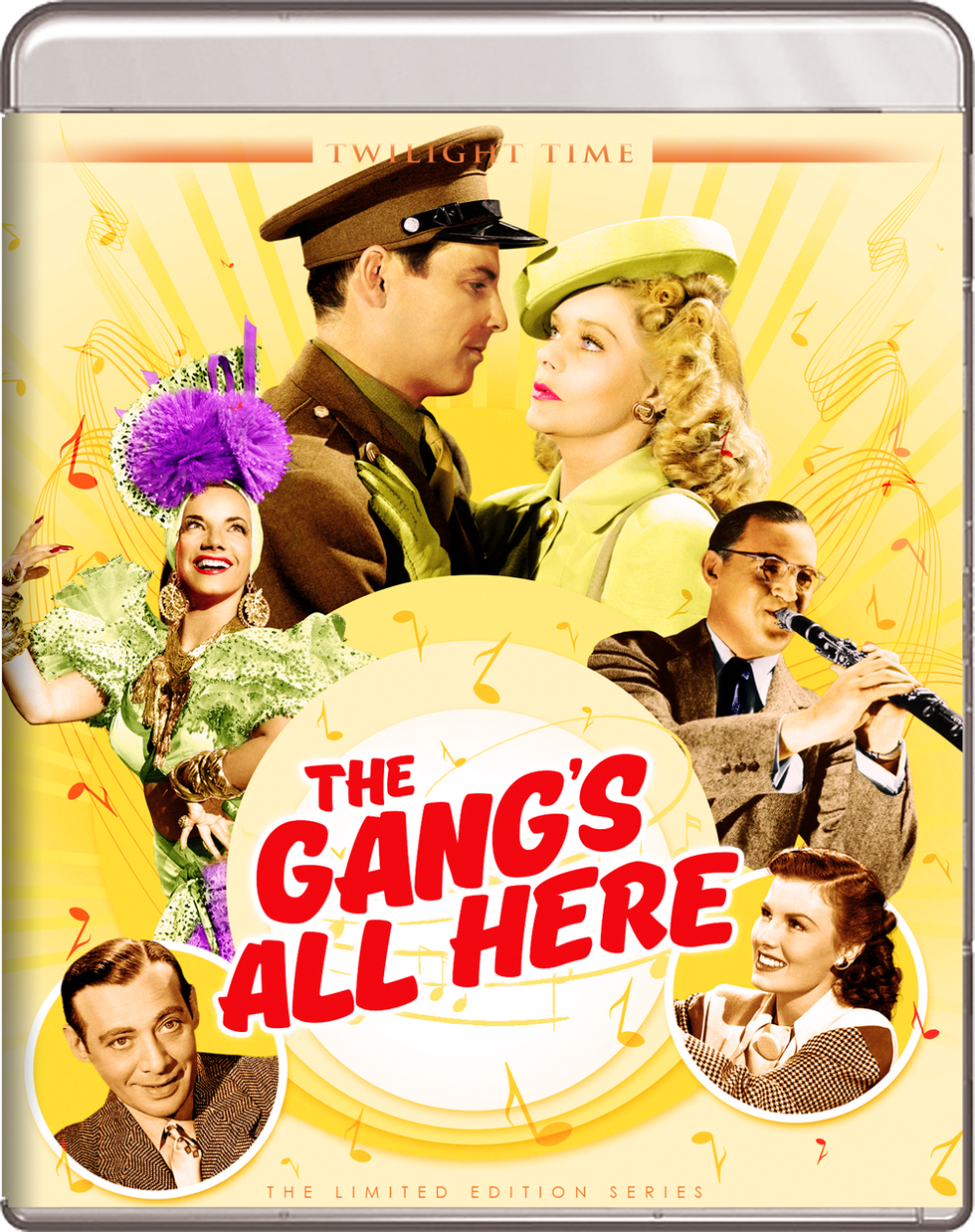 The Gang's All Here (Twilight Time)

Limited edition only sold through (Screenarchives.com) of the insanely bizarre 1943 color musical starring Alice Faye and Carmen Miranda. Highlights include Busby Berkeley directed numbers like "The Lady With The Tutti-Fruitti Hat" with dancers carrying giant bananas and strawberries, and a finale with a mind-altering tribute to the polka dot.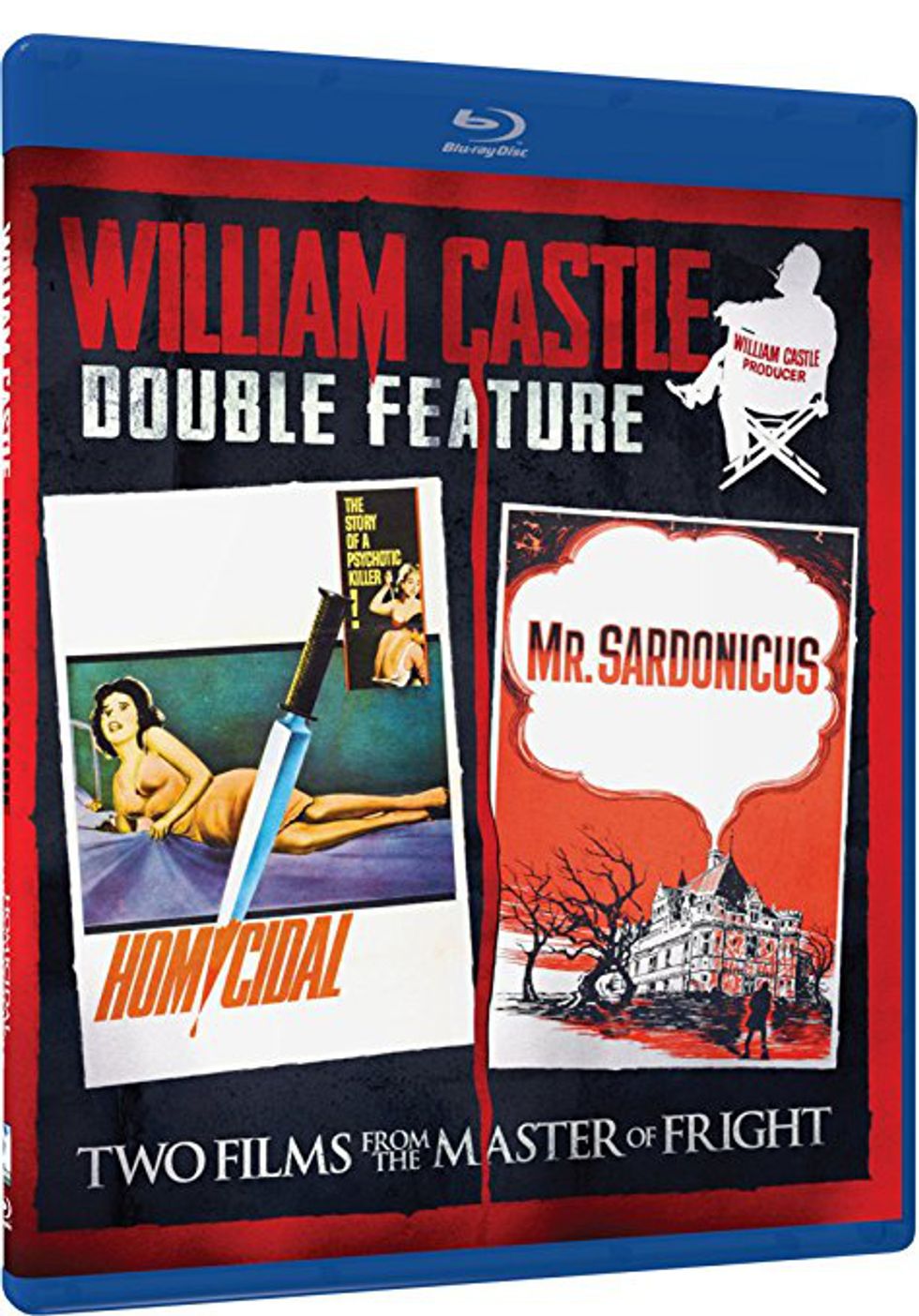 Homicidal/Mr. Sardonicus (Mill Creek Entertainment)
Director William Castle was the ultimate showman, with gimmicks for his theatrical films. Homicidal, about a mysterious murderous female, is his answer to Hitchock's Psycho and at the end there is a "fright break" Mr. Sardonicus is about a wealthy but cruel man who always wears a mask. He hires a doctor to fix his hideous face. Audience members who were too frightened to watch the end could get their money back if they marched to "Coward's Corner". Make one in your house for guests! (also out from Mill Creek Entertainment is another fun William Castle double-bill: 13 Ghosts & 13 Frightened Girls.)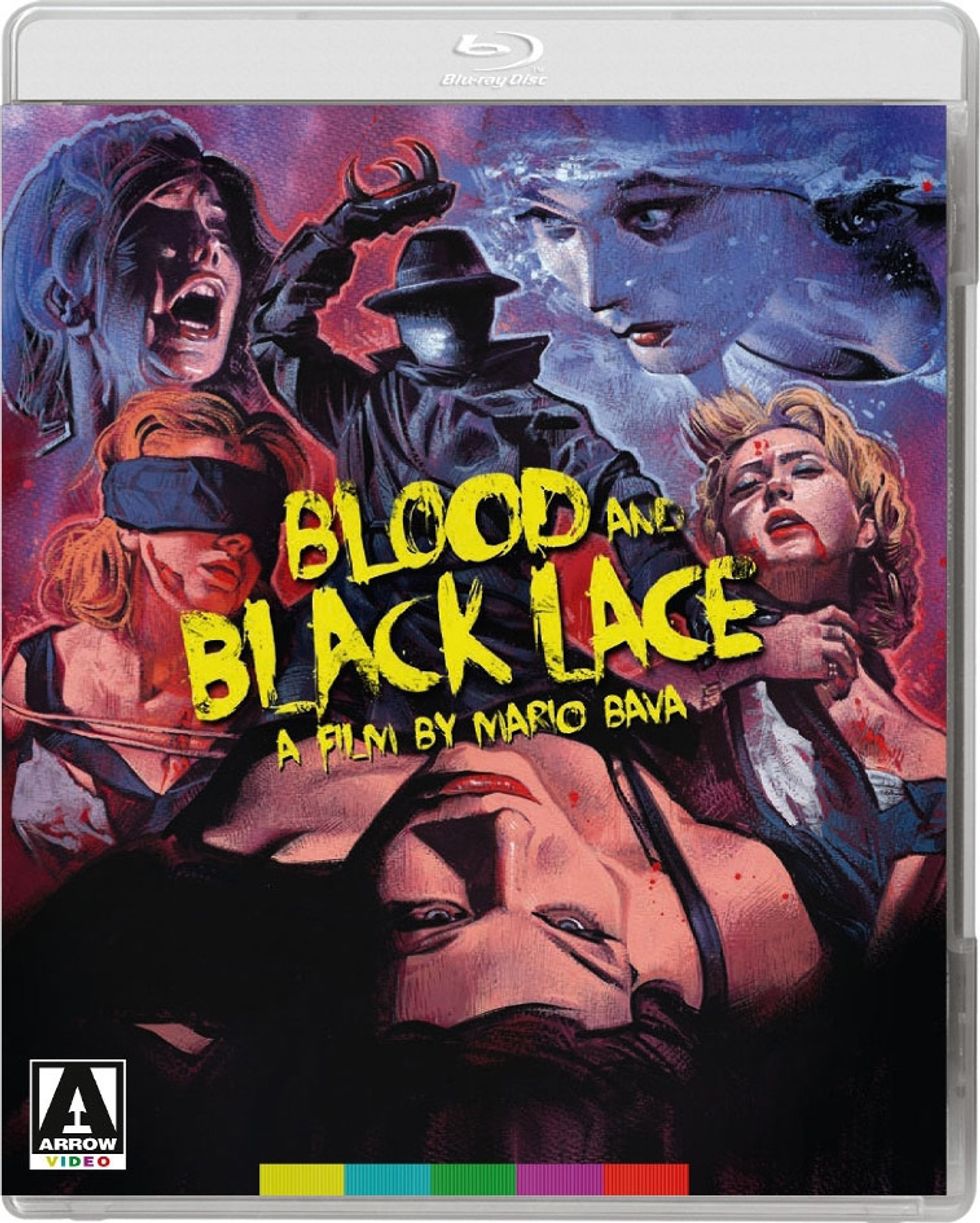 Blood & Black Lace (Arrow Films)
Mario Bava's wildly stylish 1965 thriller is about a mysterious killer stalking victims around a haute couture fashion salon. The director's imaginative use of lighting and color influenced a generation of filmmakers and gets the glorious restoration it deserves.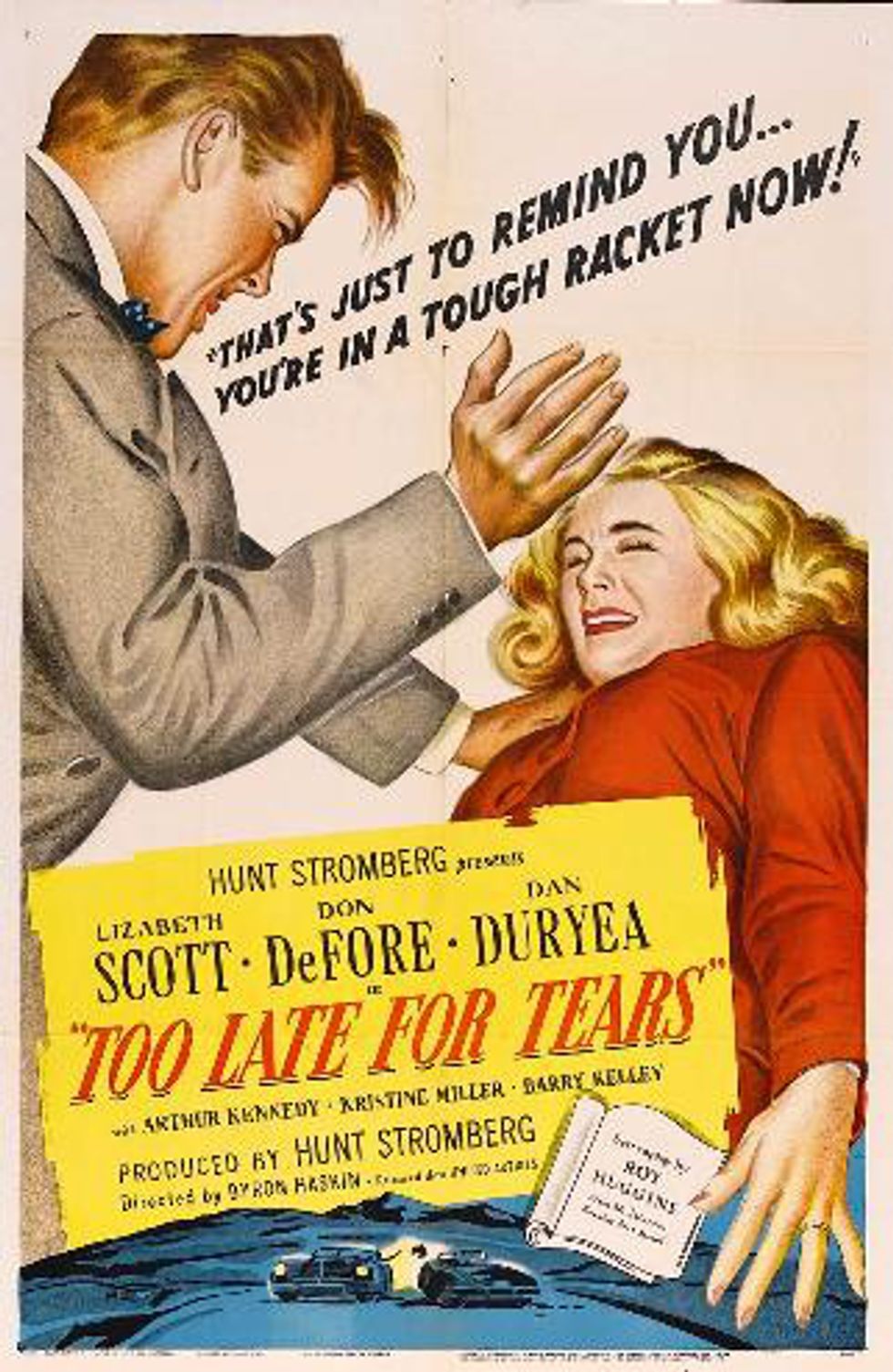 Too Late For Tears (Flicker Alley)

This ferocious 1949 film noir stars the ultimate sultry blonde Lizabeth Scott in one her best roles (with the always terrific Dan Duryea as her husband). A bag of money literally falls in their lap and Scott murders anyone who dares to take "her" cash. This has been lovingly restored by UCLA Film and television archive with support from the Film Noir foundation.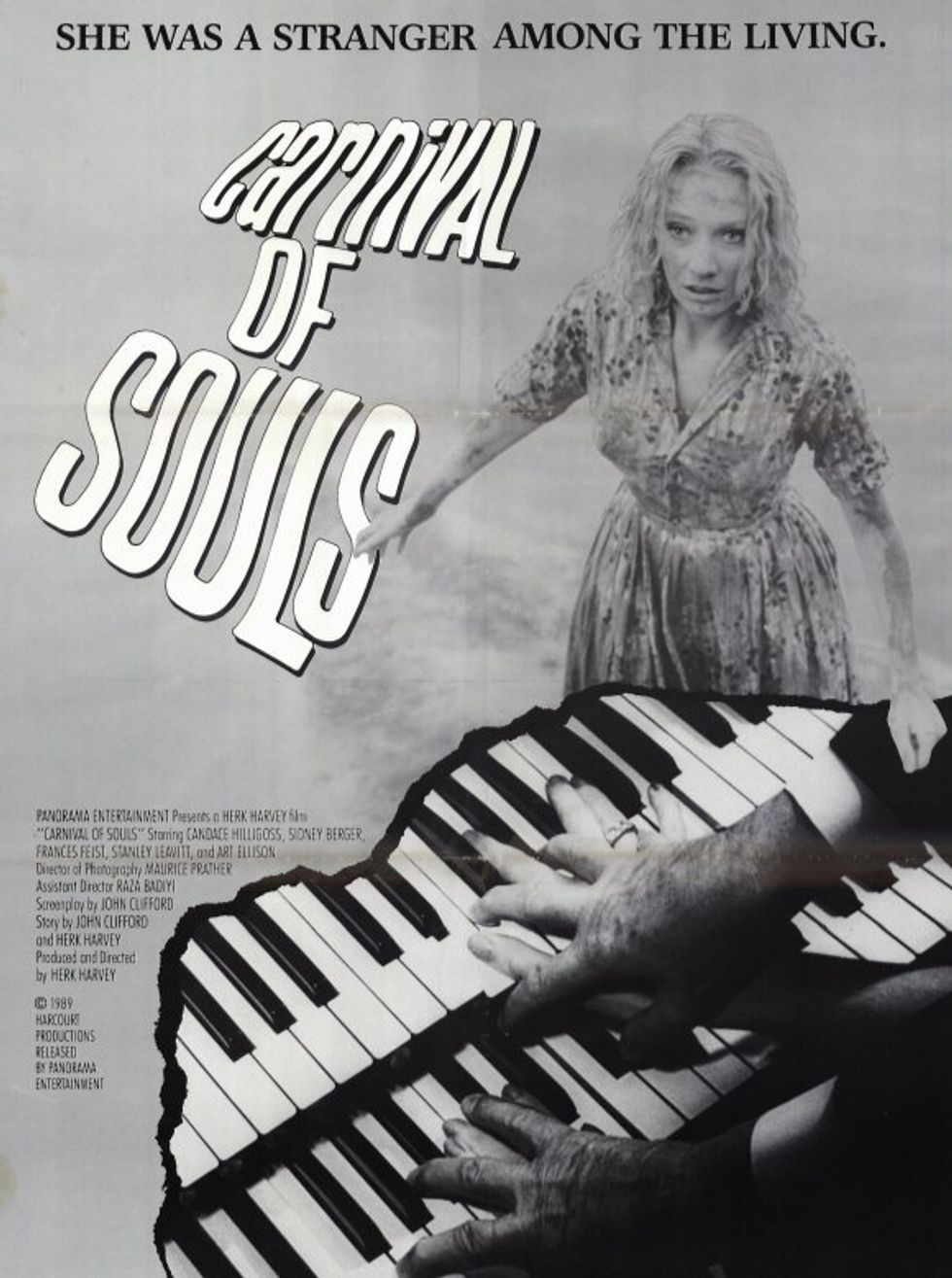 Carnival Of Souls (Criterion)
An eerie masterpiece, this moody 1962 chiller follows a young woman (Candace Hilligoss) who survives a car crash into a Kansas river and goes to work as a church organist, only to be haunted by a weird pale-faced figure. She is also drawn to a lakeside pavilion where she watches dead people dance. This new transfer of director Herk Harvey's cult classic is a knockout and comes with endless extras.
Sign Up For The Morning PAPER