The treasure trove of obscure, oddball, and just plain berserk Blu-rays keep on coming. Movies thought to be long lost to VHS garbage bins now appearing digitally restored, with director's commentary and hosts of extras. Here are 15 upcoming Blu-rays that will break your brain: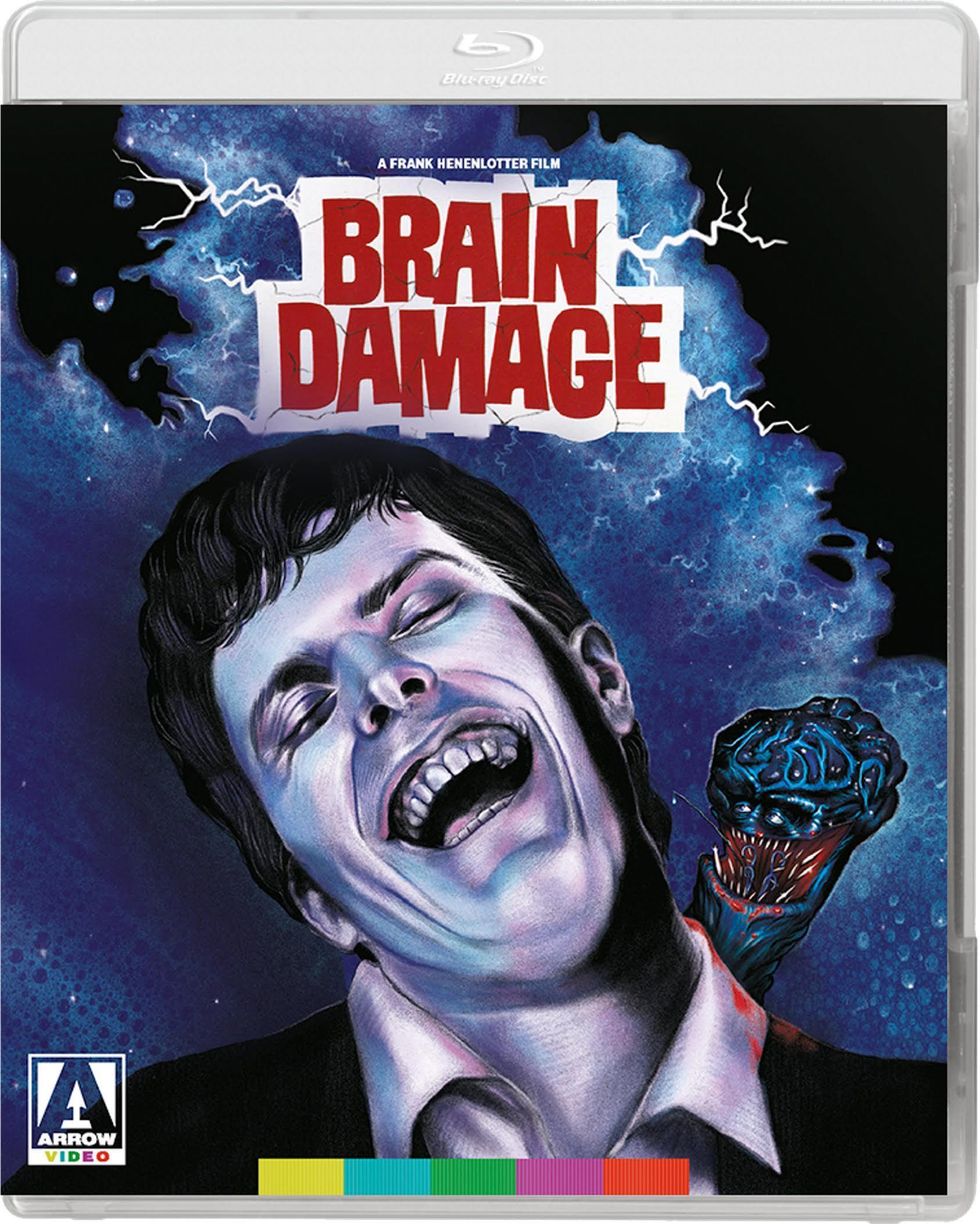 Brain Damage (Arrow Video)
Frank Henenlotter's (Basket Case) subversive nightmare is about a hapless New Yorker-Brian (a sensational Rick Herbst) who comes under the spell of a sinister, phallic-looking, creature named Elmer that attaches to his neck and injects him with a drug-like fluid that gives him ecstatically trippy hallucinations. The trade-off is that Brian has to find Elmer fresh brains to devour. A fantastic Faustian blend of horror and humor that gets better each time you watch it. Arrow has assembled scores of extras in this must-own limited edition.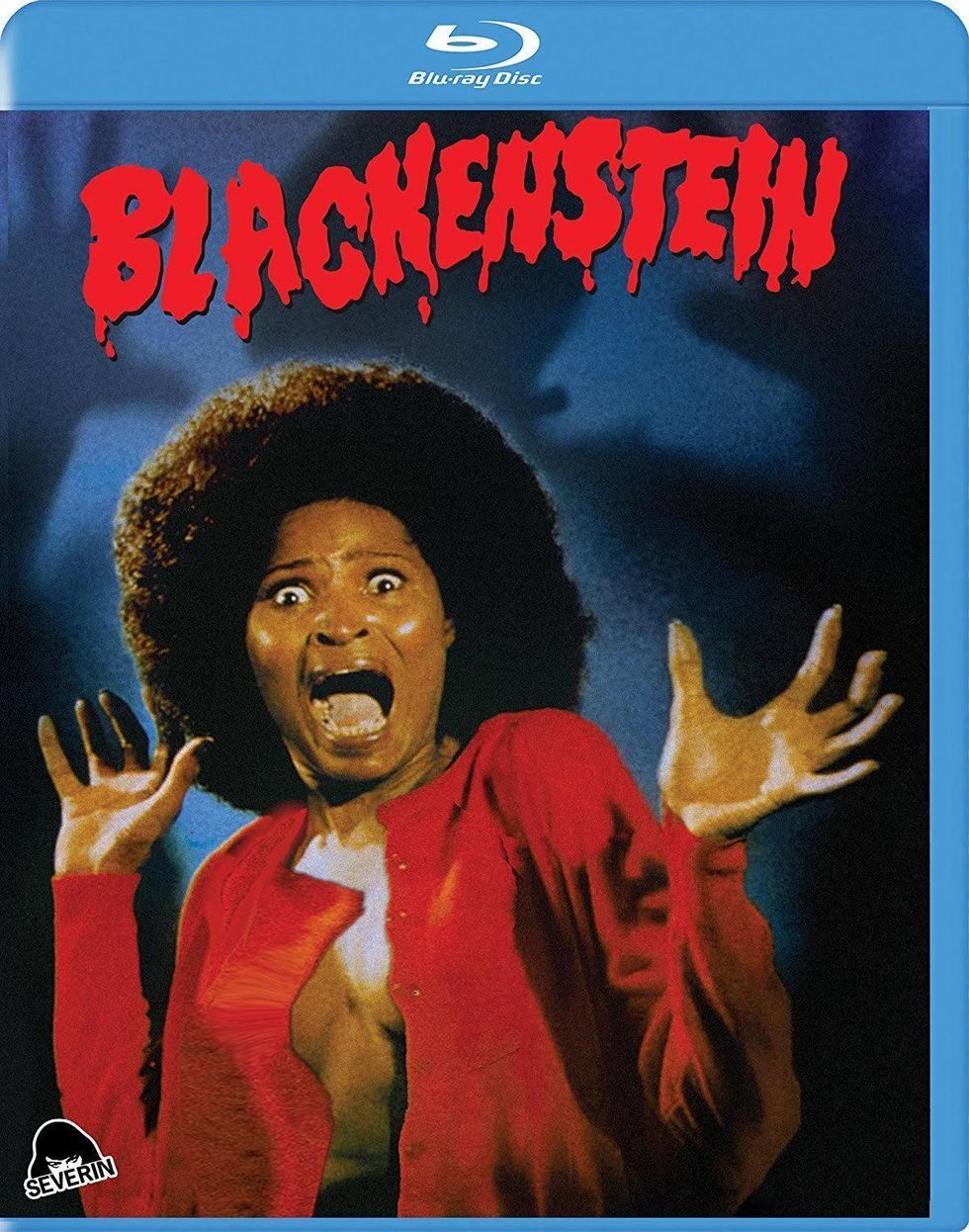 Blackenstein (Severin)
There was pandemonium on 42nd Street when I saw this 1973 film in one of the grindhouse theaters. A Nobel Prize-winning mad doctor, Dr. Stein, tries to help a severely wounded Vietnam vet only to create a lumbering monster with a flat-topped afro that had audiences howling with unrestrained laughter in this colossally inept and astonishingly stupid Blaxploitation film. Liz Renay (Desperate Living) shows up as a pink see-through negligee who gets her intestines yanked out.
The Loved One (Warner Archive)
"The motion picture with something to offend everyone!" was how they advertised this berserk 1965 black comedy and caustic look at the cemetery business, starring Robert Morse and based on an Evelyn Waugh novel but with an off-the-wall screenplay by Terry Southern and Christopher Isherwood. With Jonathan Winters, Rod Steiger, Liberace, beautiful Anjanette Comer as a death-loving cosmetician, and the unforgettable Ayllene Gibbons as "Mrs. Joyboy." The gorgeous black and white cinematography by Haskell Wexler shimmers now on Blu-ray.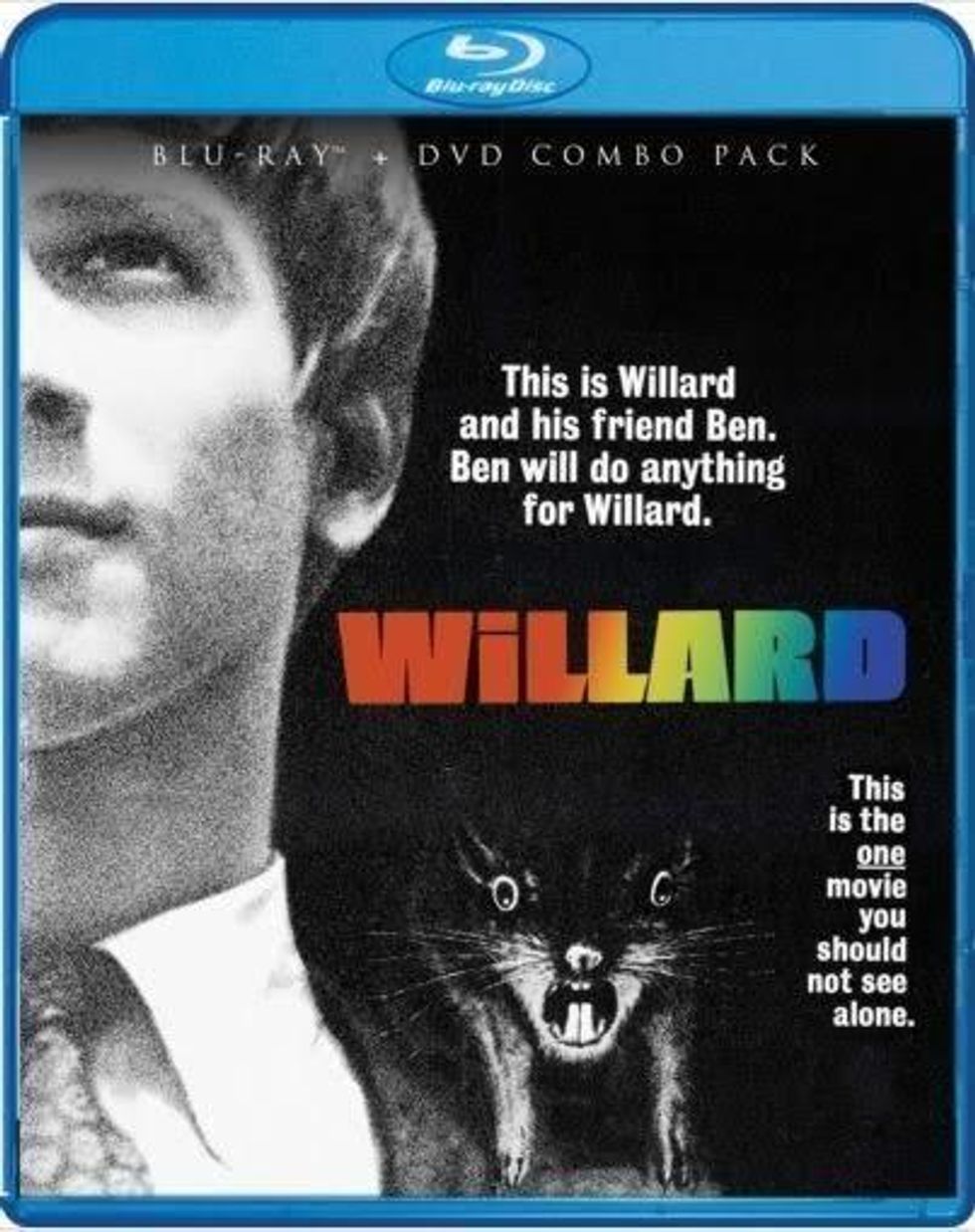 Willard (Scream Factory)
Bruce Davison is the bullied office boy living at home with his suffocating mother (Elsa Lanchester) who befriends two intelligent rats, and their friends, and sends them out on missions to kill his enemies. Ernest Borgnine is wonderfully loathsome as his nasty boss in this surprise 1971 box office hit. Ben (with theme song by Michael Jackson) was the sequel which is also out in a beautiful Blu-ray from Scream Factory.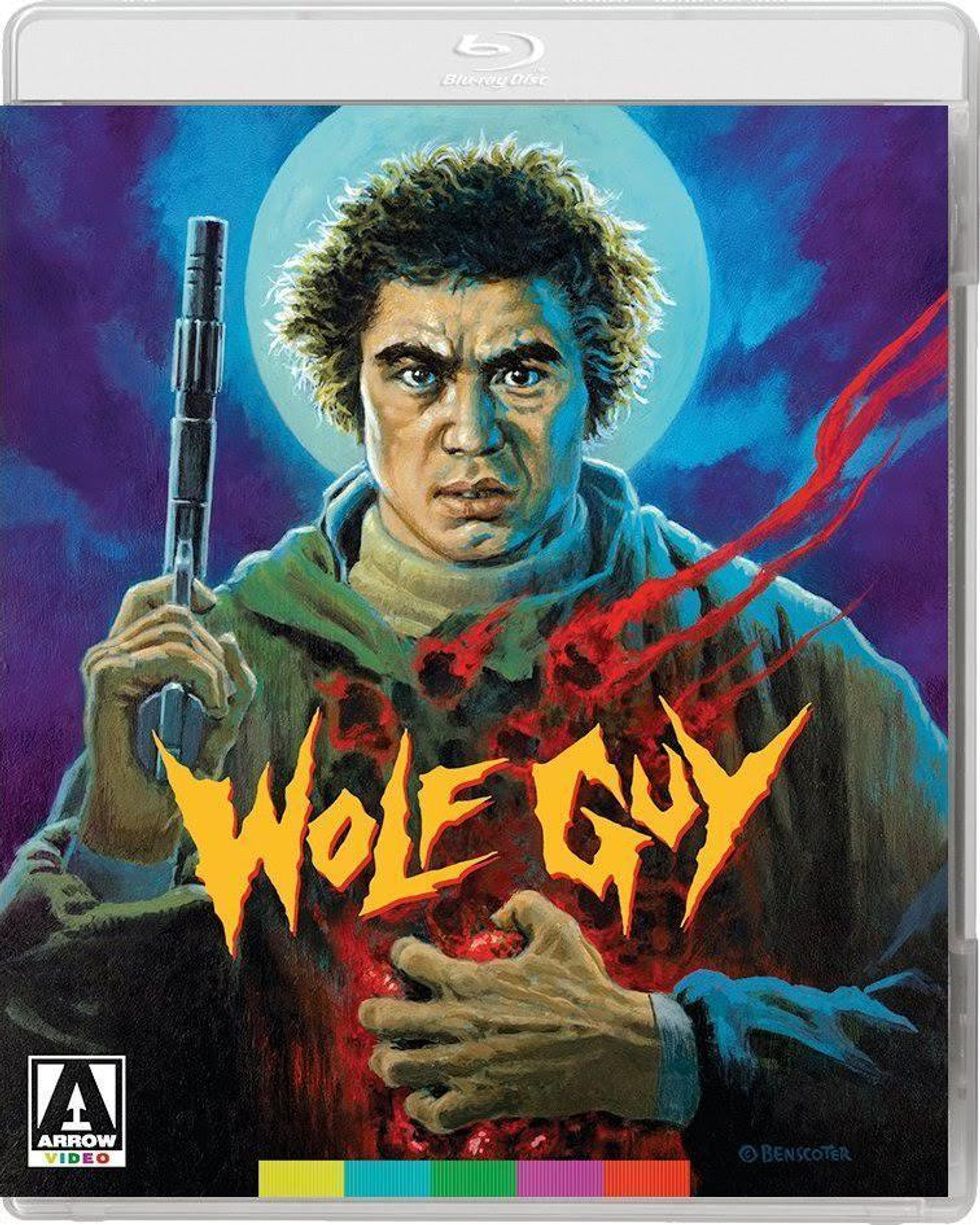 Wolf Guy (Arrow)
A wonderful oddball 1975 Japanese film (never released in America) about a series of killings of criminals by a ghostly invisible tiger on the streets of Tokyo. A scowling Sonny Chiba plays the man-wolf with super hearing and mad fighting skills that is investigating these supernatural murders. Truly bizarre from beginning to end with a wild rock score.
The Angry Red Planet (Scream Factory)
I absolutely love this 1959 sci-fi film about a rocket trip to Mars that ends badly. Filmed in "Cinemagic"-- basically a red filter to obscure the painted backdrops -- the hapless astronauts discover carnivorous plants, gelatinous sea monsters and a towering bat-rat-spider monster. Nora Hayden plays the resourceful heroine in this terrific-looking Blu-ray.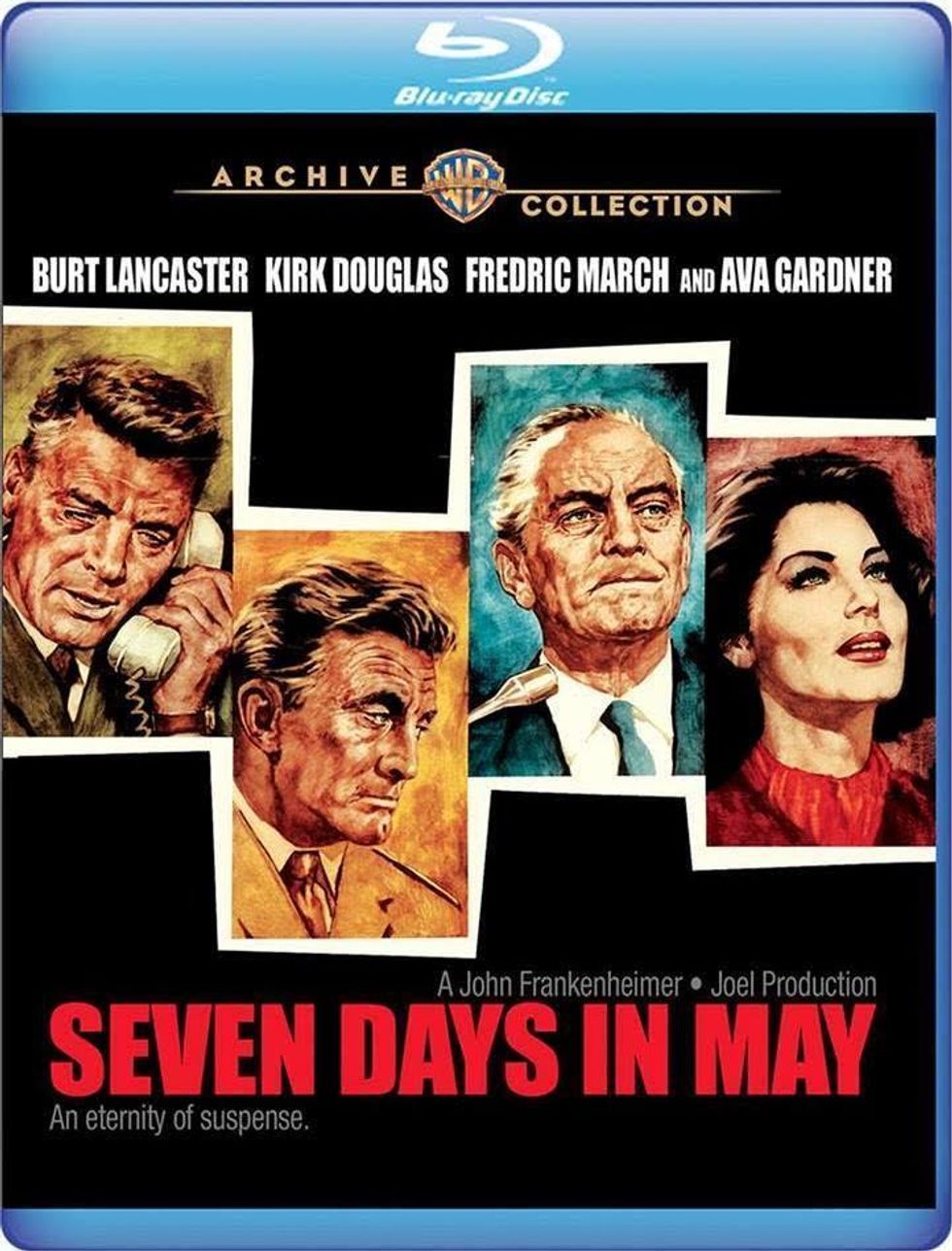 Seven Days In May (Warner Archive)
A smart, suspenseful, political thriller by John Frankenheimer (The Manchurian Candidate) starring Kirk Douglas as a Marine Colonel who suspects the General he works for (Burt Lanchester) is plotting a coup to take over power in the White House. With a smart screenplay by Rod Serling, this excellent looking Blu-ray is frighteningly relevant.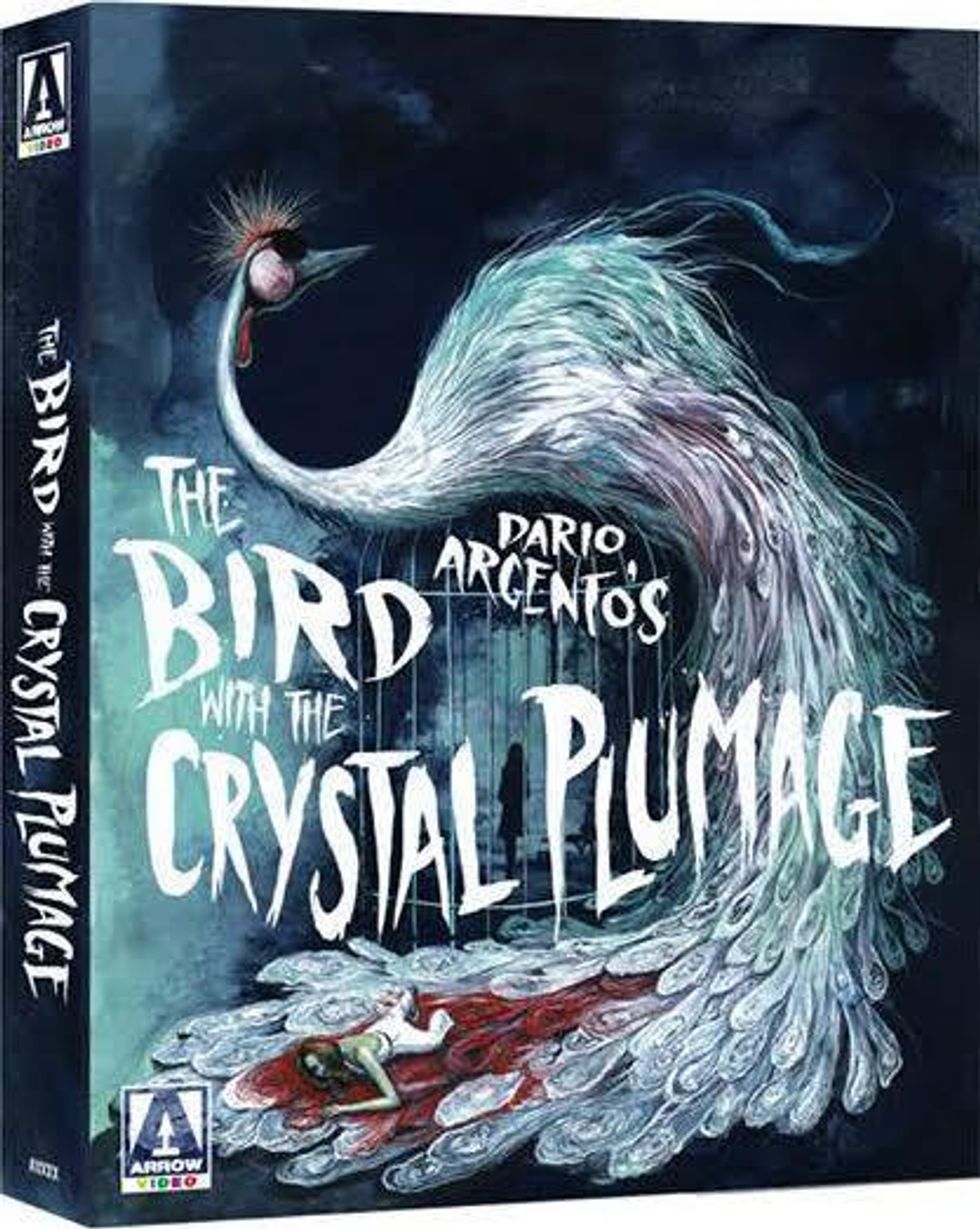 Bird With the Crystal Plumage (Arrow Video)
Italian maestro of horror Dario Argento's career really took off with this twisty giallo thriller starring Tony Musante as an American writer who witnesses an attempted murder at an art gallery and becomes stalked by a cunning psychopath. With style to burn, and a haunting score by Ennio Morricone, this film revolutionized thrillers and spawned an industry of European knock-offs. This glorious Arrow box set limited edition set is a 4K restoration of a sublime film.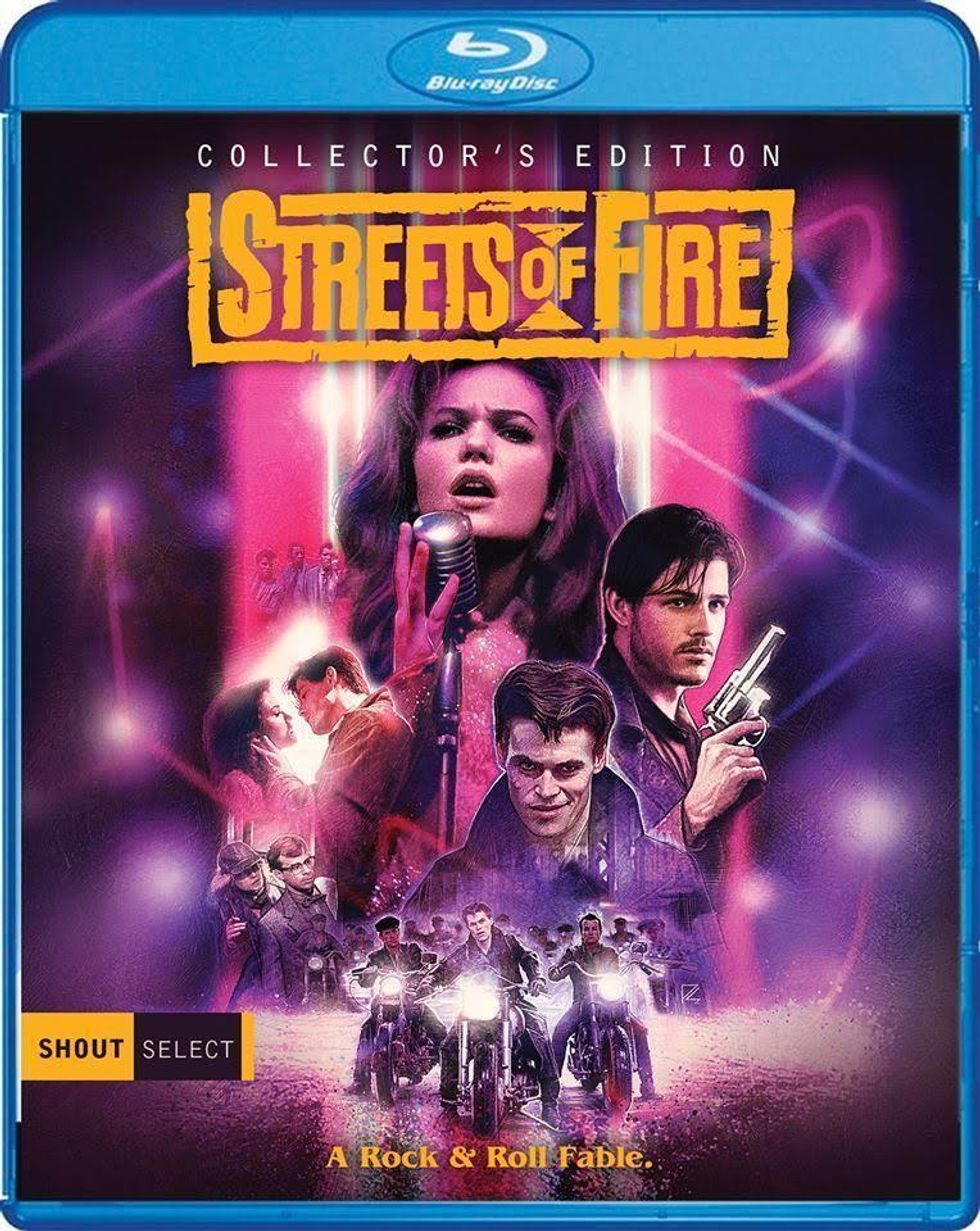 Streets Of Fire (Shout Factory)
This "Rock And Roll Fable" stars the lovely Diane Lane as rock singer Ellen Aim who is kidnapped right off stage by the leader of a motorcycle gang (a charismatic, creepy, Willem Dafoe). Michael Pare plays the handsome hero who sets out to rescue her in this stylish, interesting, under-appreciated experiment by director Walter Hill. This beautifully restored Blu-ray is ripe for rediscovery.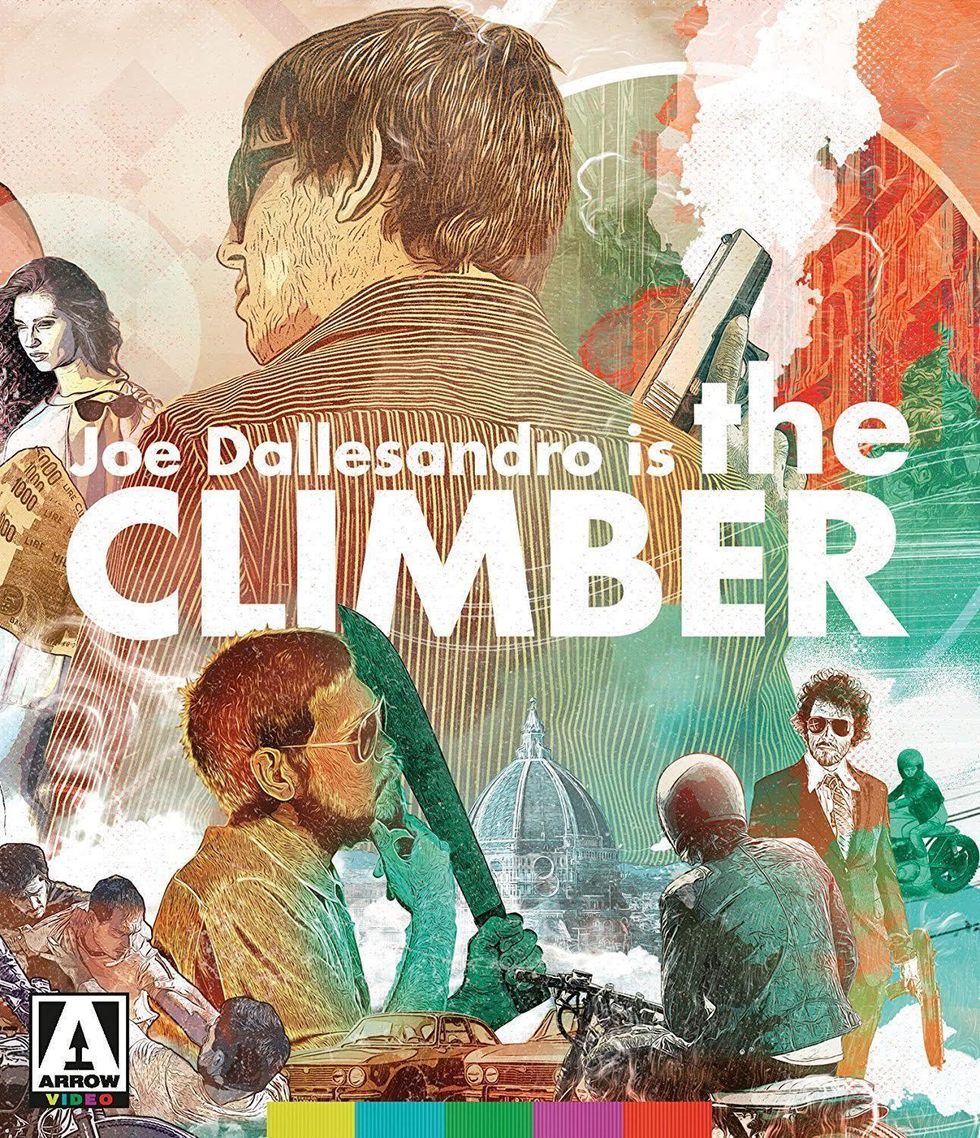 The Climber (Arrow Video)
Joe Dallesandro, the studly star of Paul Morrissey's wildly influential films like Trash, Flesh and Heat, went to Europe to film Flesh For Frankenstein and Blood For Dracula and branched out by making many Italian action films. In this one, he plays a bag man for the mob who gets beaten up and run out of town by the hoods he works for only to muscle his way back into the business to get revenge. There's a fabulous interview with Dallesandro today enjoyably relating his whacky adventures in European film making.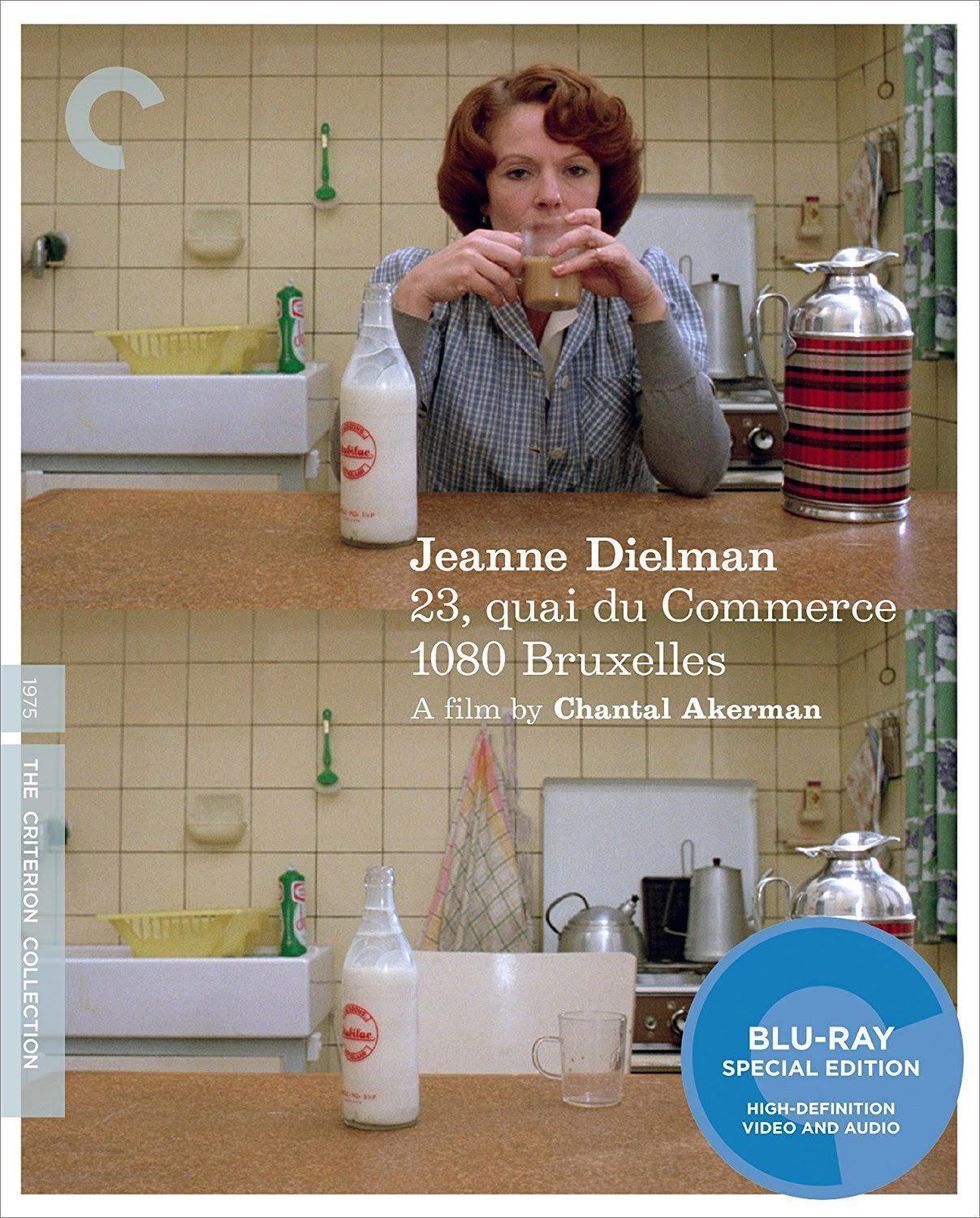 Jeanne Dielman: 23, quai du Commerce, 1080 Brussels (Criterion)
One of the great masterworks of cinema. Directed by Chantal Akerman and starring the incandescent Delphine Seyrig as a middle-aged widow caring for her son and turning tricks during the day to support herself. Running at 3 hours and 21 minutes the movie is spellbinding and packs a psychic punch. An unforgettable experience.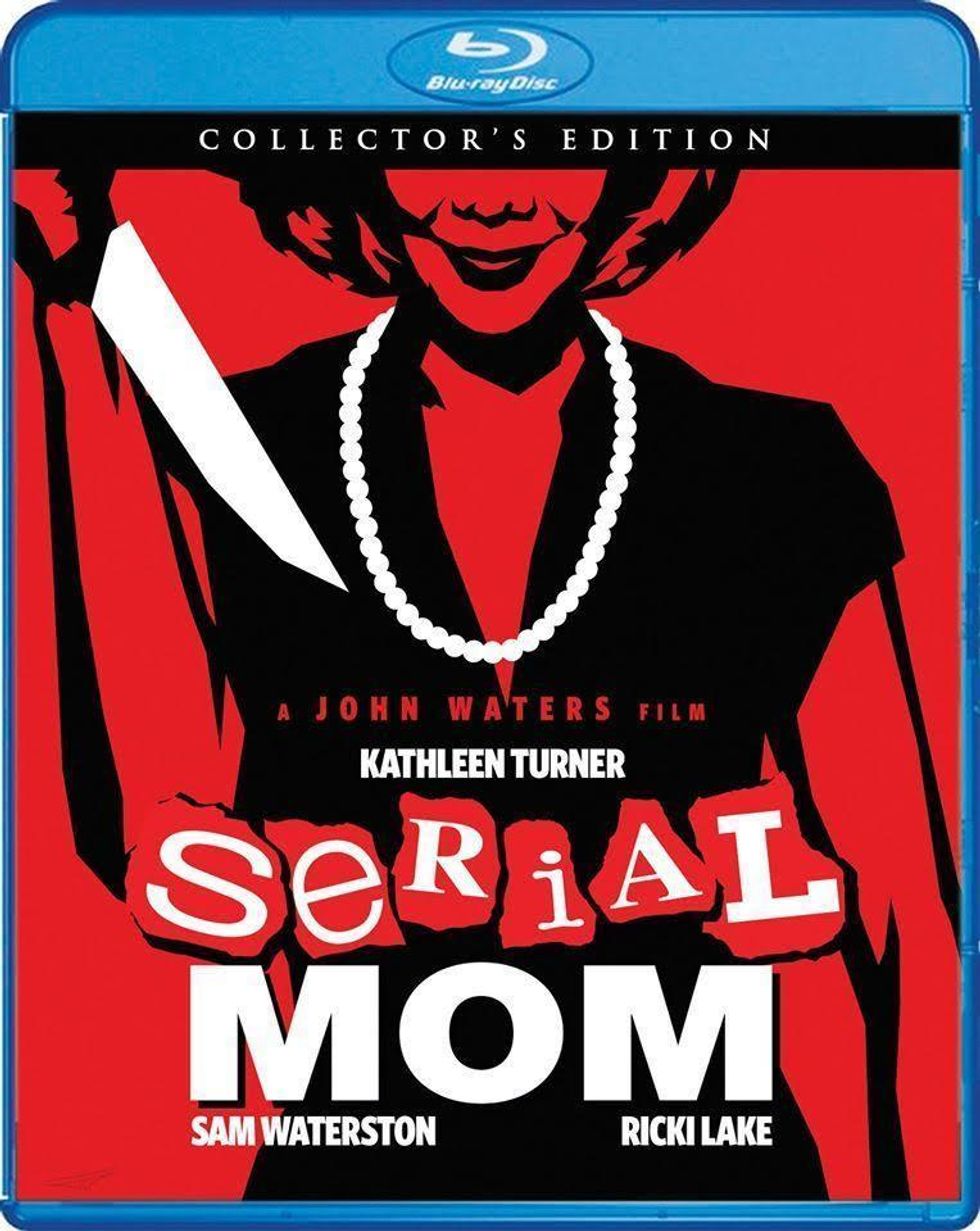 Serial Mom (Shout Factory)
Kathleen Turner is comic genius as Beverly Sutphin, the loving wife and mother, who also kills people who get on her nerves in John Waters' sardonic black comedy. Sam Waterston is terrific as the baffled but loving husband, and Mink Stole is screamingly funny as the neighbor who Beverly torments with daily obscene phone calls. (I dare you to think of "Pussy Willows" ever the same again). The trial scene at the end is absolutely hilarious. And Turner just nails this with the right balance of beauty, irony, and maniacal glee.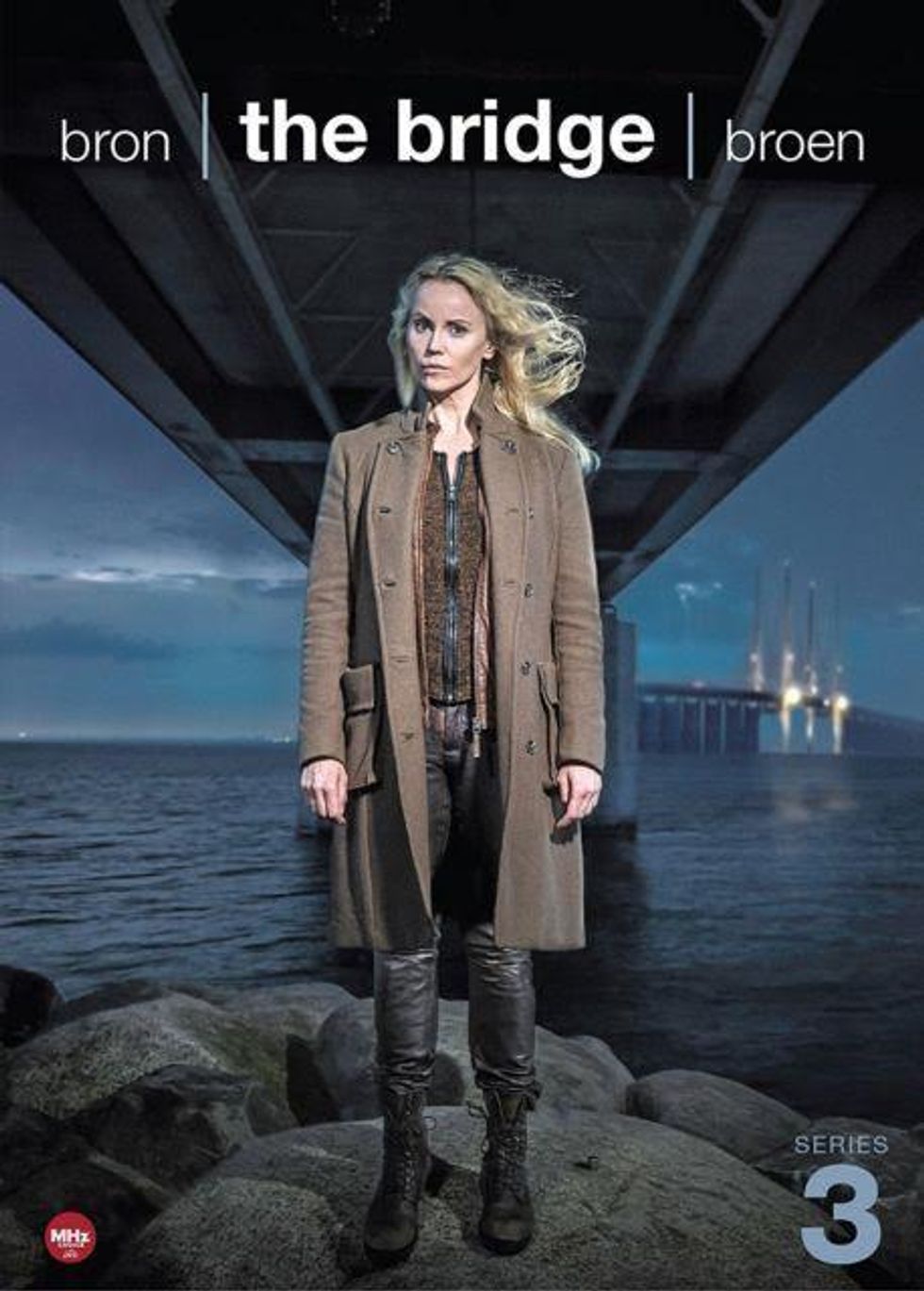 The Bridge: Series 3 (MHz)
This is the original superb Scandinavian version of the TV series with a mesmerizing Sofia Helin as the detective with an almost Asperger's behavioral quality, hideous social skills, but a relentless, brilliant, deductive mind. A surreal staging with a victim posed and painted like a smiling clown around a table with mannequins starts the series which gets more complex and bizarre as it rushes along. Thure Lindhardt is excellent as her new colleague with demons of his own in this first-rate series.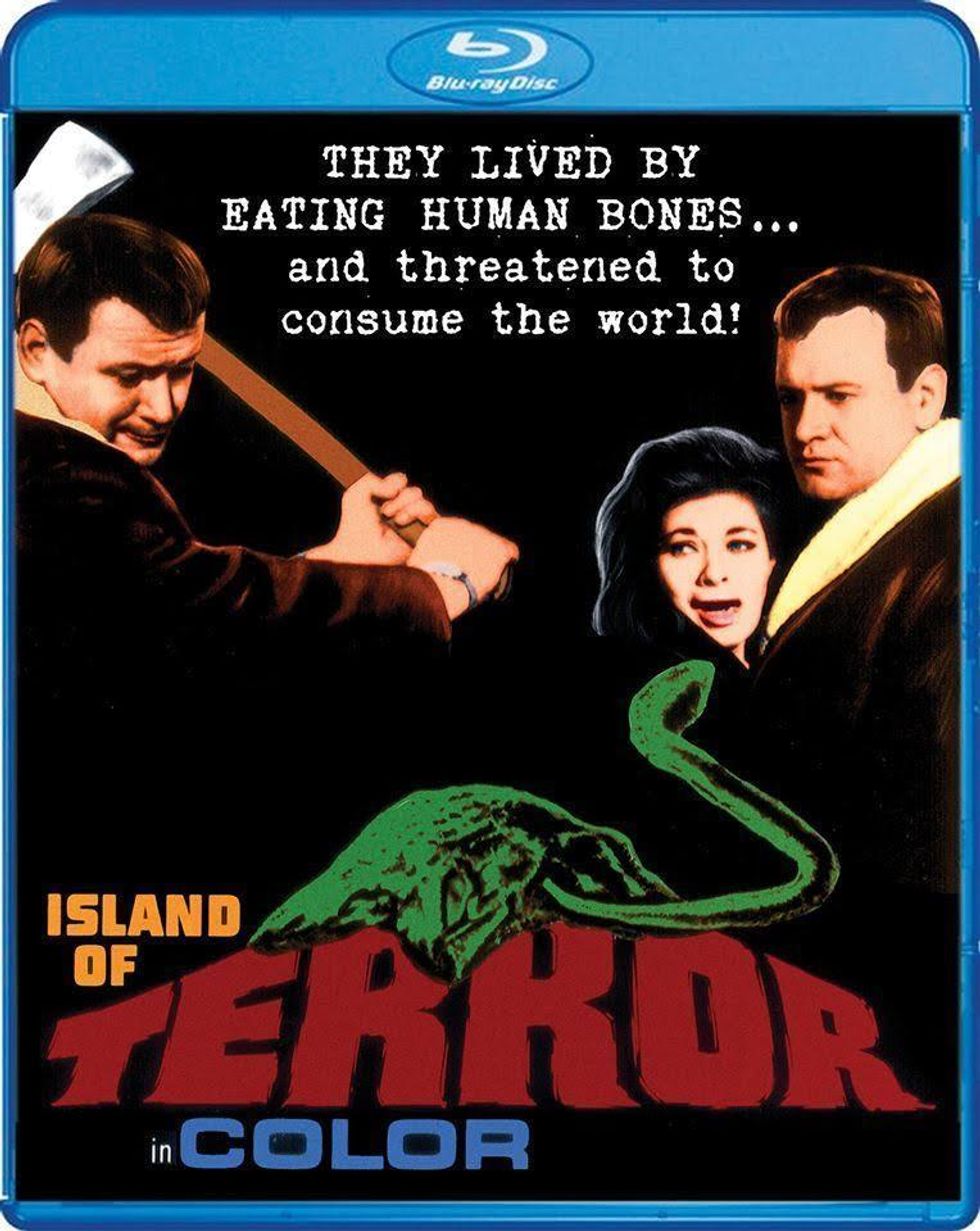 Island Of Terror (Scream Factory)
Set on an island off the coast of Ireland, a research laboratory working on cures for cancer unleashes a replicating series of turtle-like invisible creatures that sweep the island, sucking the bone marrow from their victims. This underrated 1966 chiller stars Peter Cushing and is extremely well directed by Terence Fisher.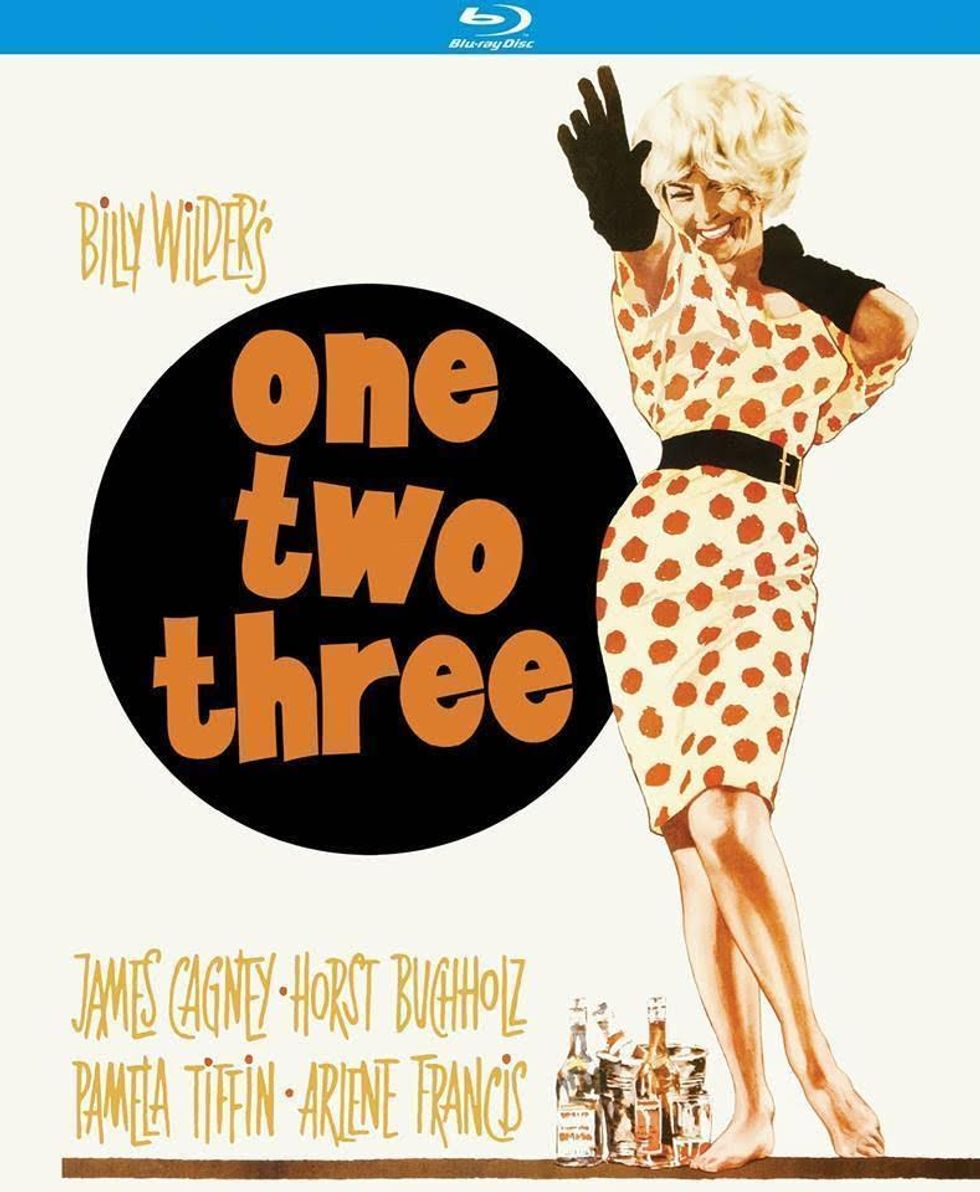 One, Two, Three (Kino Lorber)
Billy Wilder's frenetic Cold War comedy stars James Cagney, who's running the Coca Cola bottling plant in Berlin and forced to babysit his boss's wild child 17-year-old daughter, Scarlet (Pamela Tiffin). Alene Francis is terrific as Cagney's acerbic wife, and Horst Buchholz is amusing (and cute) as Scarlet's Commie boyfriend.
Sign Up For The Morning PAPER