Here are the gloriously insane films out on Blu-Ray to watch this month.

Multiple Maniacs (Criterion)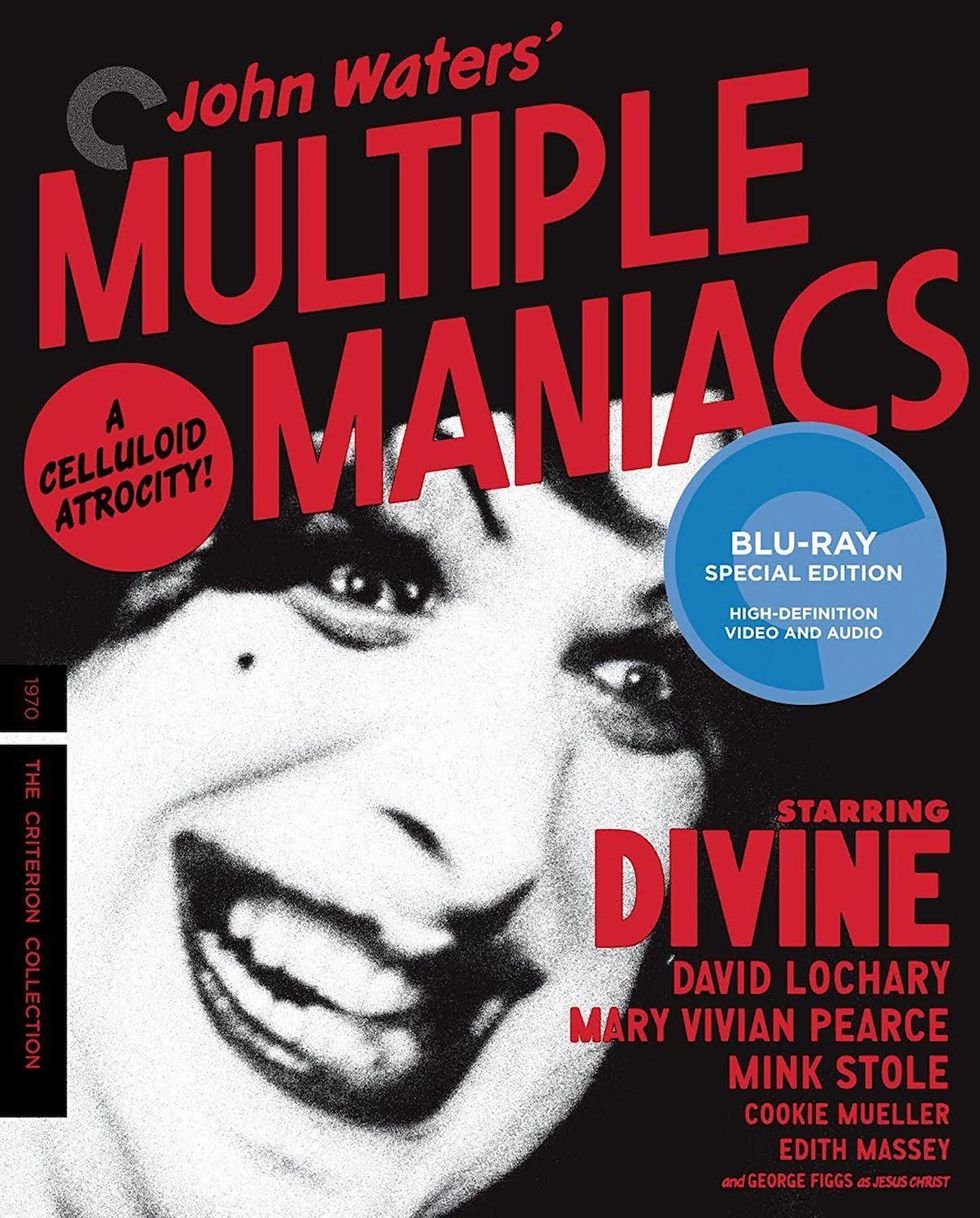 John Waters warped warm-up for Pink Flamingos, his "Celluloid Atrocity" starring the incredible Divine who runs a traveling "Cavalcade Of Perversions" in order to attack and rob unsuspecting suburbanites. Hilarious demented with Mink Stole's blasphemous "rosary job" filmed in an actual church. The new interviews with "Dreamland Studios" survivors are a riot.
Mildred Pierce (Criterion)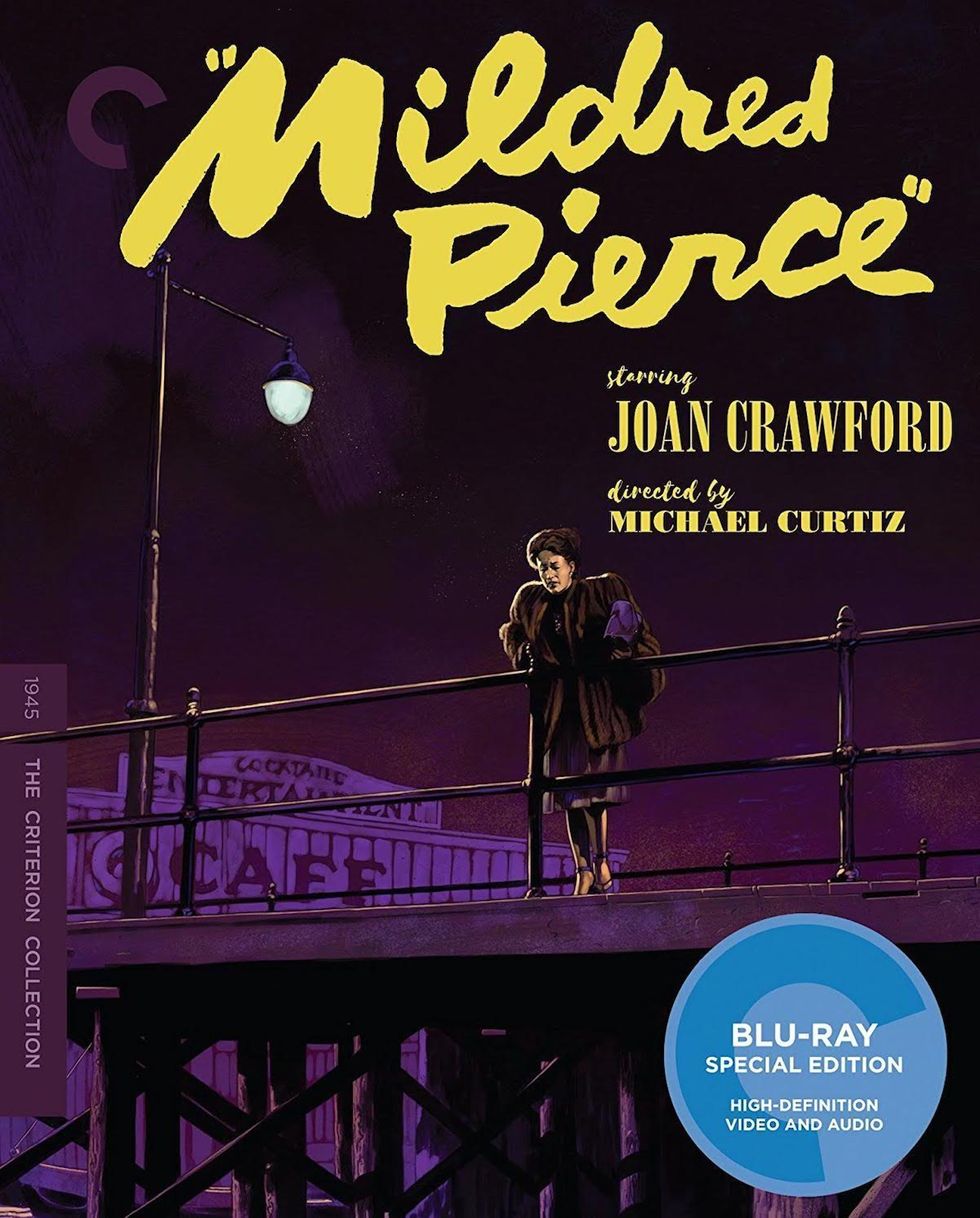 If you are watching the sublimely entertaining Feud on FX about the contentious relationship between Bette Davis & Joan Crawford, here's your chance to see Joan Crawford at her best. Based on a James M. Cain novel, Joan plays the long-suffering mother who rises from waitress to restaurant chain boss in order to better the life of her ungrateful brat of a daughter (Ann Blythe). Criterion has done a stunning restoration of this 1945 Warner Brothers classic with scores of excellent extras including an illuminating stage interview with the lovely Ann Blyth.
Compulsion (Kino Lorber)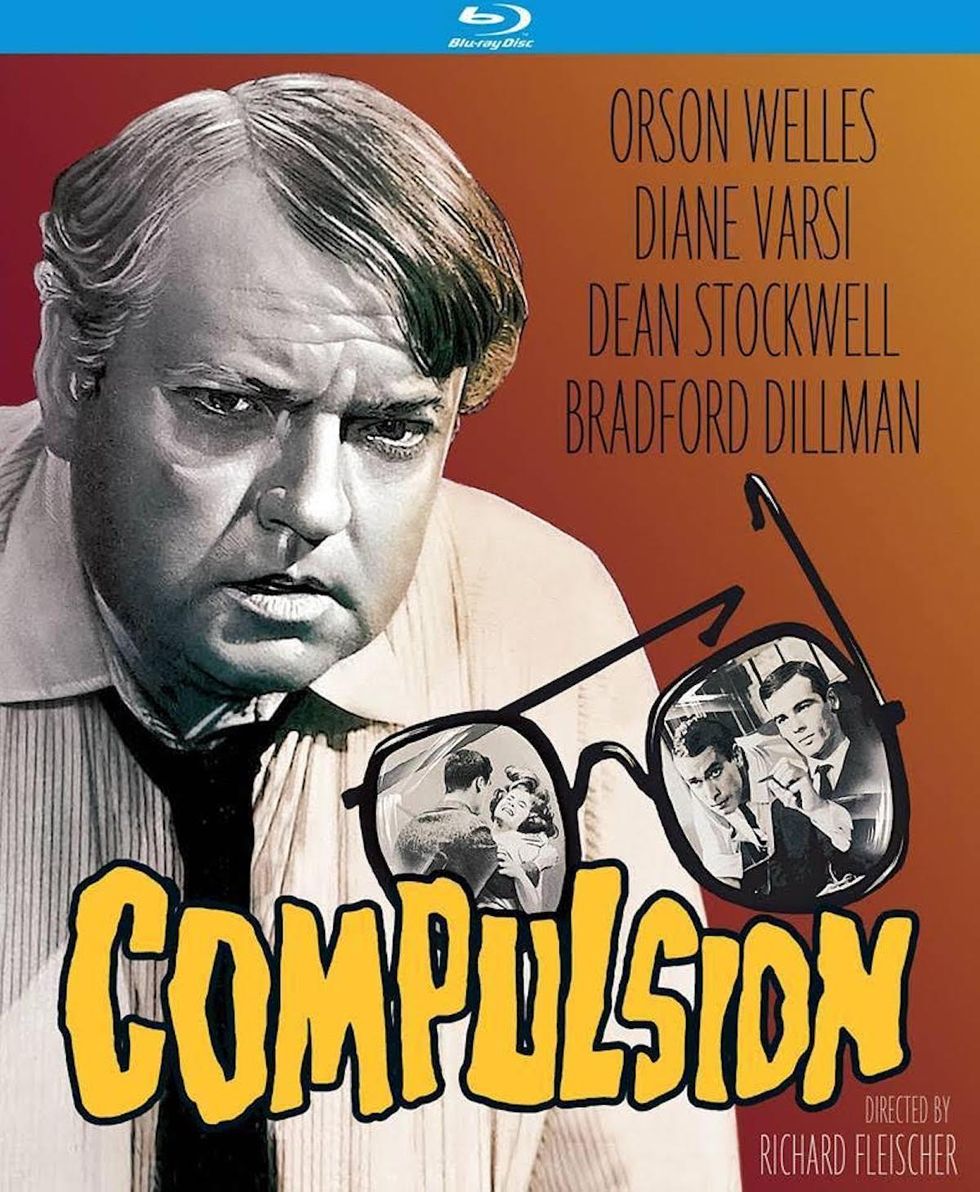 Based on the notorious thrill kill murder of a young boy by two affluent law students Nathan Leopold & Richard Loeb (played beautifully by Dean Stockwell & Bradford Dillman) in 1925 Chicago. The courtroom trial and their lawyer Clarence Darrow's (Orson Welles) impassioned plea against the death penalty is the crux of this excellent 1959 Richard Fleischer film. The performances are astounding and so the digital restoration.
Wax Mask (One 7 Movies)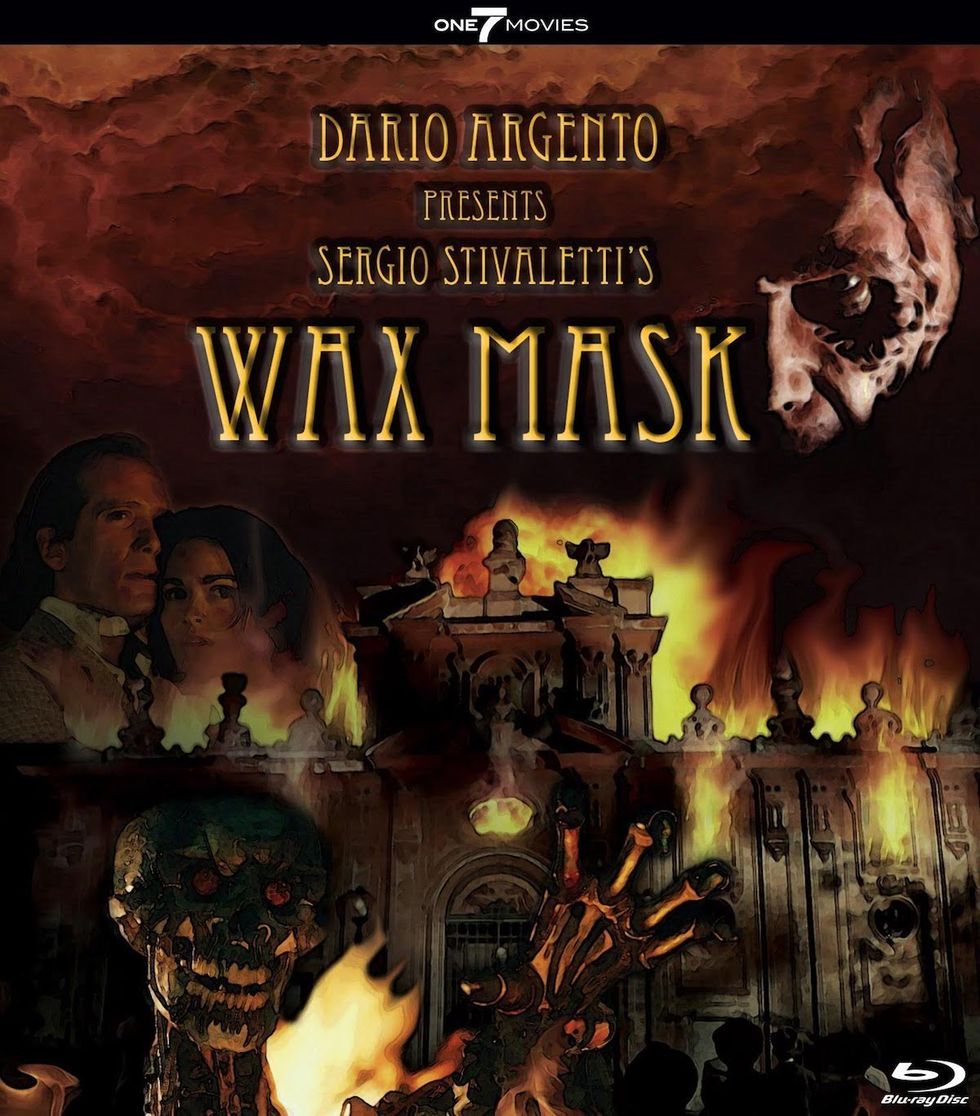 Originally set to be directed by Lucio Fulci (The Beyond) who unfortunately died, so special effects master Sergio Stivaletti took the director's reigns. This gory, exciting, thriller is set in Rome in the early 1900s where the opening of a mysterious wax museum coincides with a series of grisly murders perpetrated by a masked, cape-wearing, fiend who tears out the hearts of his victims.
Wait Until Dark (Warner Archive)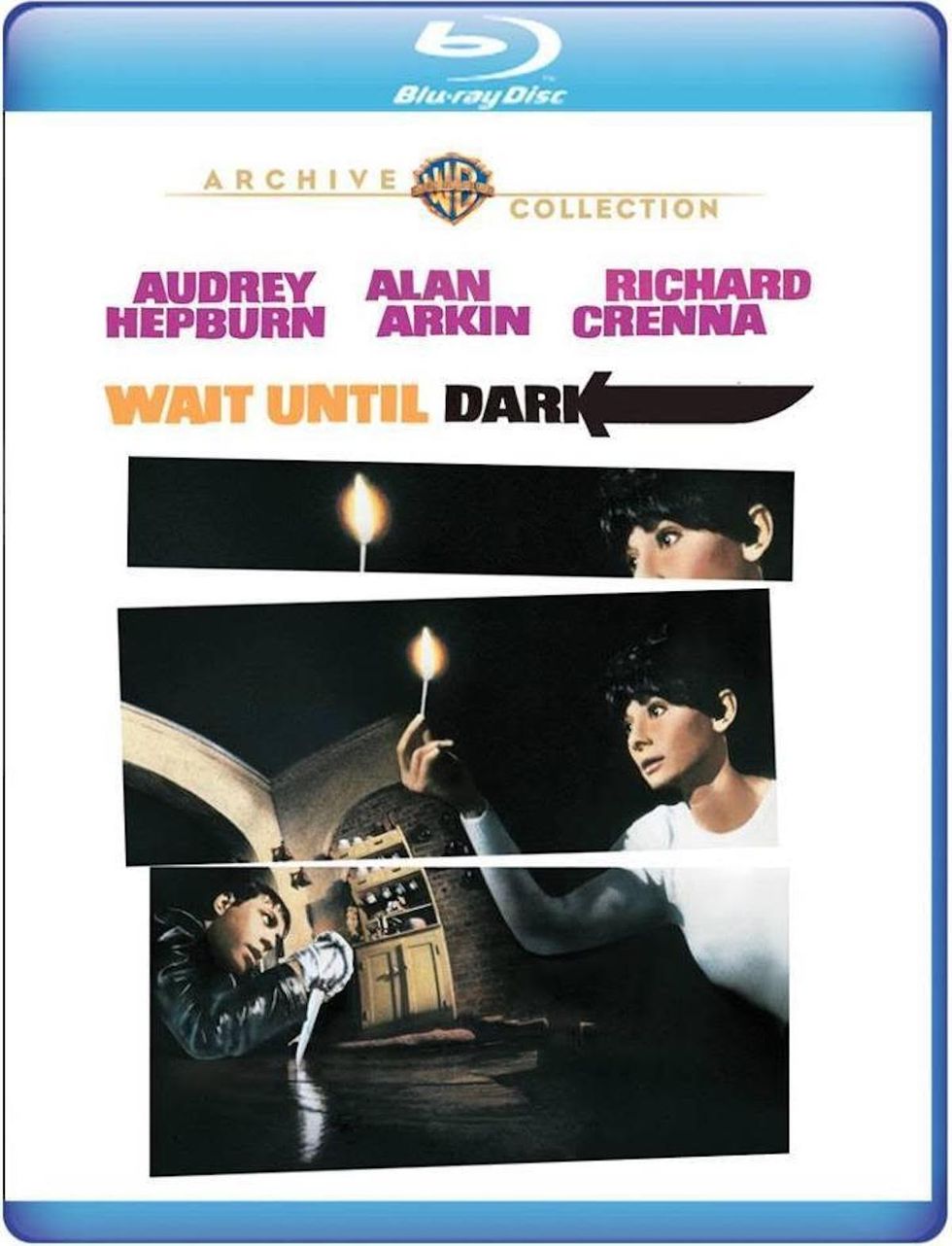 Audrey Hepburn plays a blind woman living in the West Village who is terrorized by a group of criminals searching for a drug filled doll in her apartment. This is the movie that has one moment that will still cause you to leap out of your seat in fright even today. It's gorgeously restored too.
Chamber Of Horrors (Kino Lorber)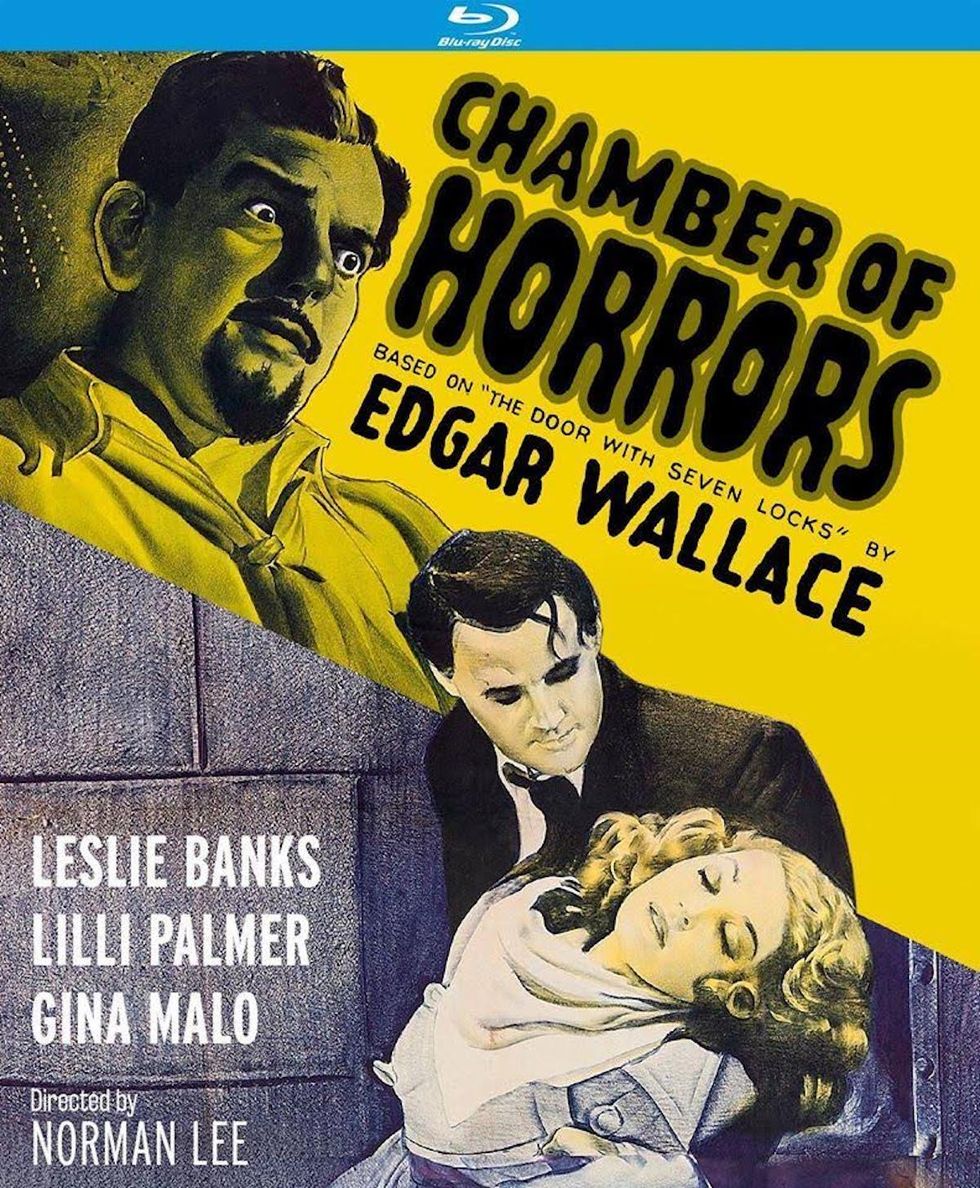 Fabulously restored 1940 film version of Edgar Wallace's The Door With Seven Locks. This fun gothic mystery is set in a spooky mansion complete with a torture museum. The unforgettable Leslie Banks plays the sinister Dr. Manetta.
The Boy Friend (Warner Archives)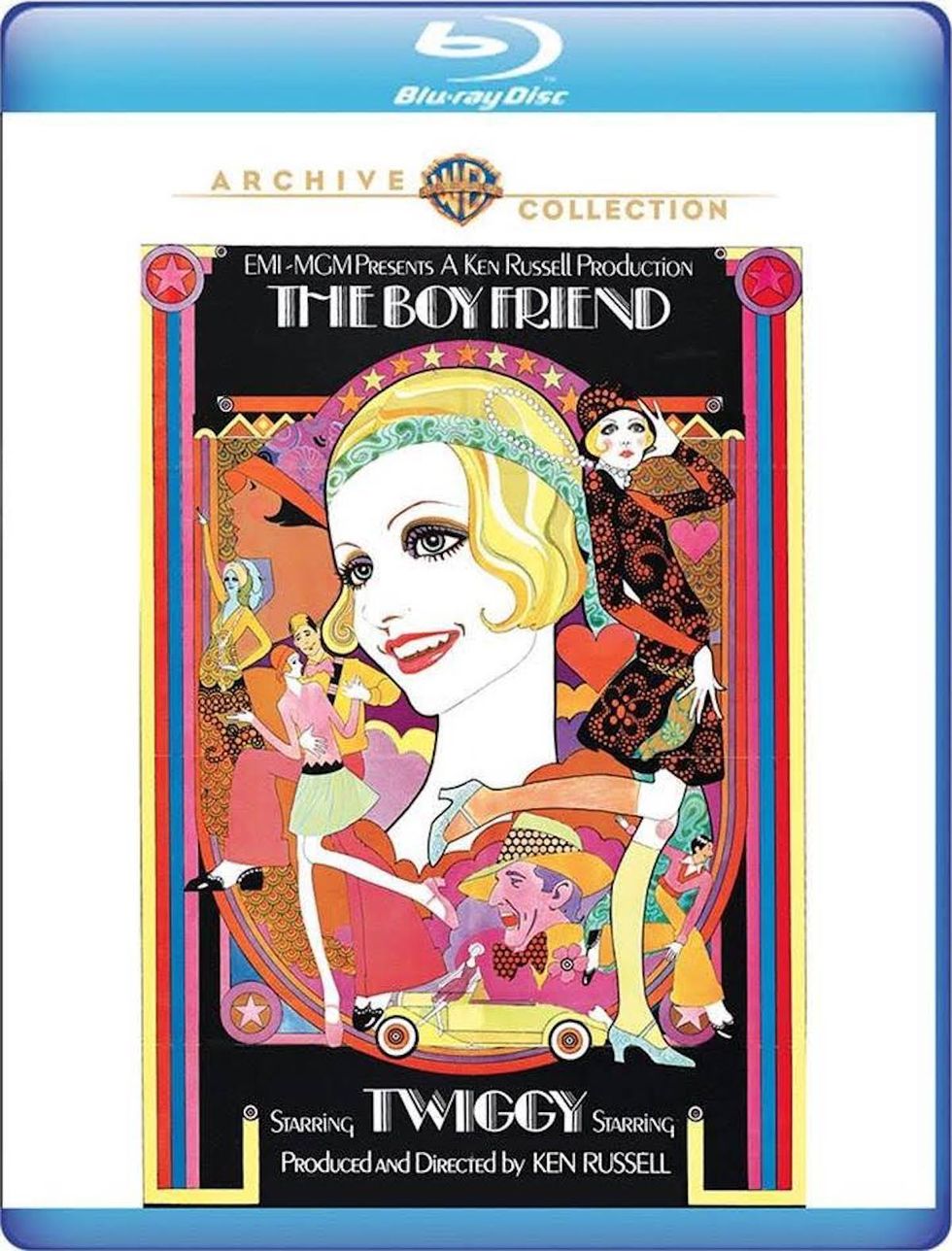 Ken Russell followed his gloriously deranged The Devils with this surprisingly charming Busby Berkeley-like musical set in a rundown English musical hall where the star (an unbilled, fabulous, Glenda Jackson) breaks her leg and the stage manager (a lovely Twiggy) has to take her place. There are fantastical musical dream sequences and the phenomenal dancing of the leggy, charming, Tommy Tune. Criminally under-rated and fabulous.
Certain Fury (Kino Lorber)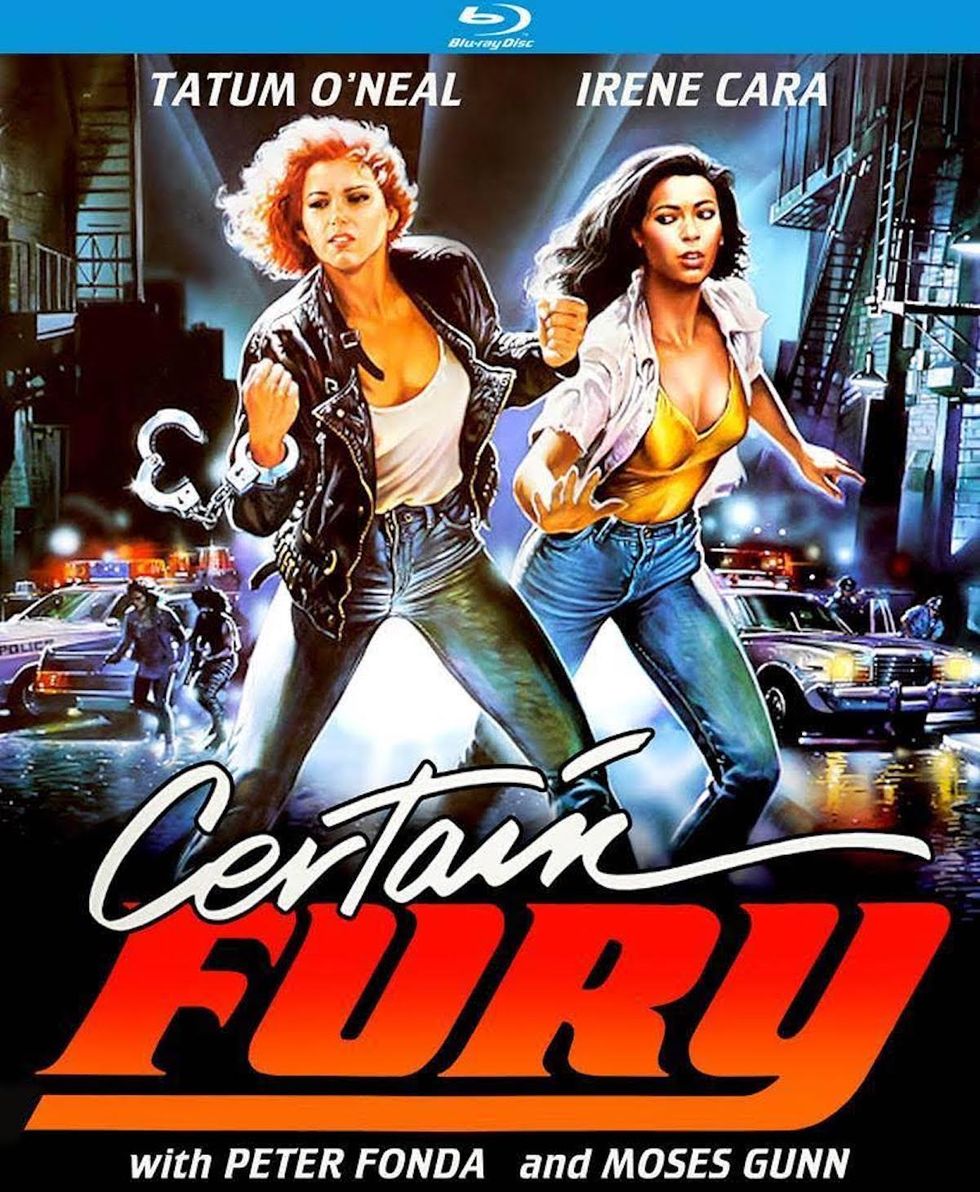 Hilariously trashy 1985 exploitation action film starring Tatum O'Neal and Irene Cara as unconvincing bad girls on the run after a wild shootout in a courtroom has them fleeing for their lives being chased by vengeful cops mistakenly thinking they were responsible. Directed by Stephen Gyllenhaal (father of Jake & Maggie) I saw this film repeatedly in theaters where audiences howled with laughter.
The Skull (Kino Lorber)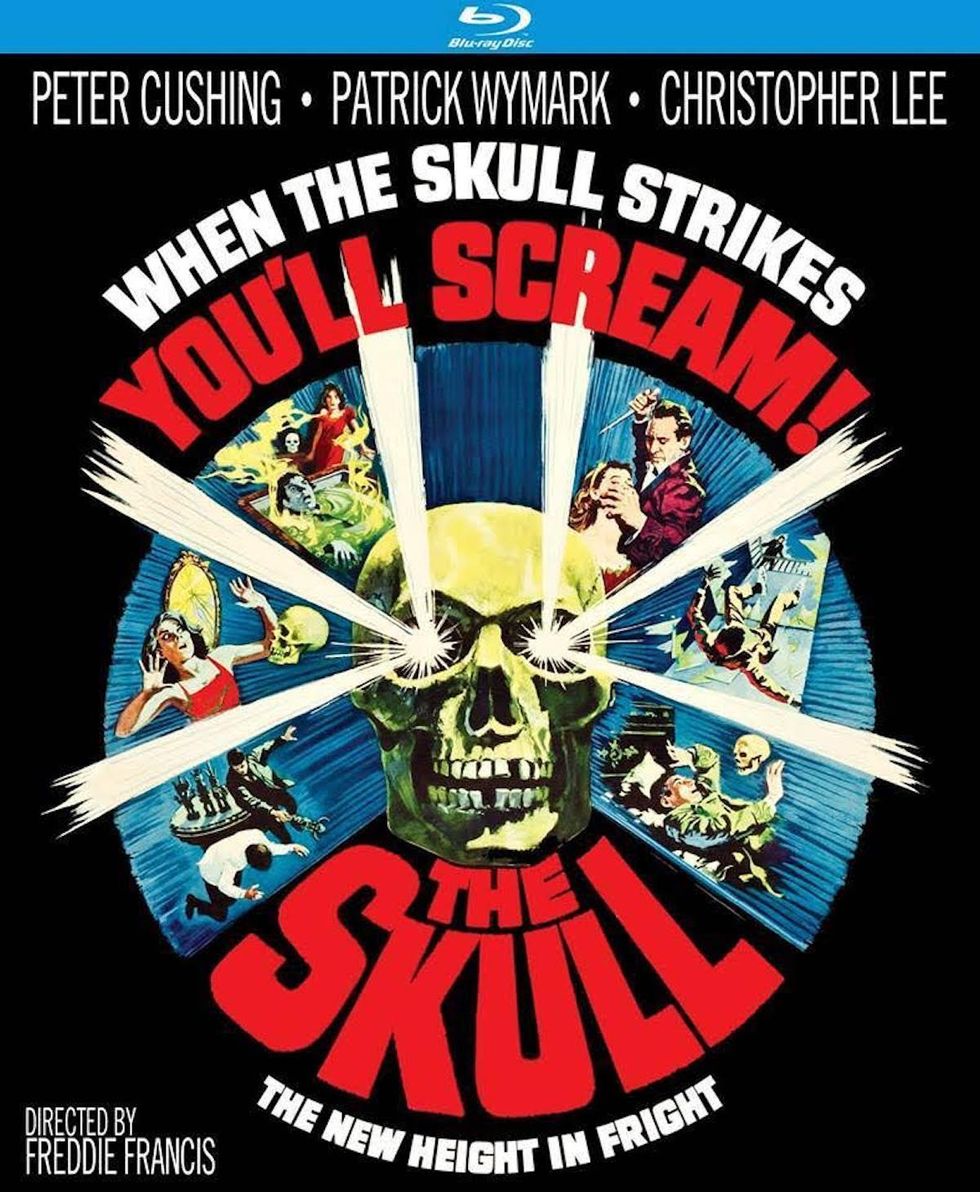 Peter Cushing and Christopher Lee play collectors of occult memorabilia battling over the possessed skull of the Marquis de Sade. Based on a short story by Robert Bloch (Psycho) and directed by master cinematographer Freddie Francis, this is creepy and terrific.
One Million Years B.C. (Kino Lorber)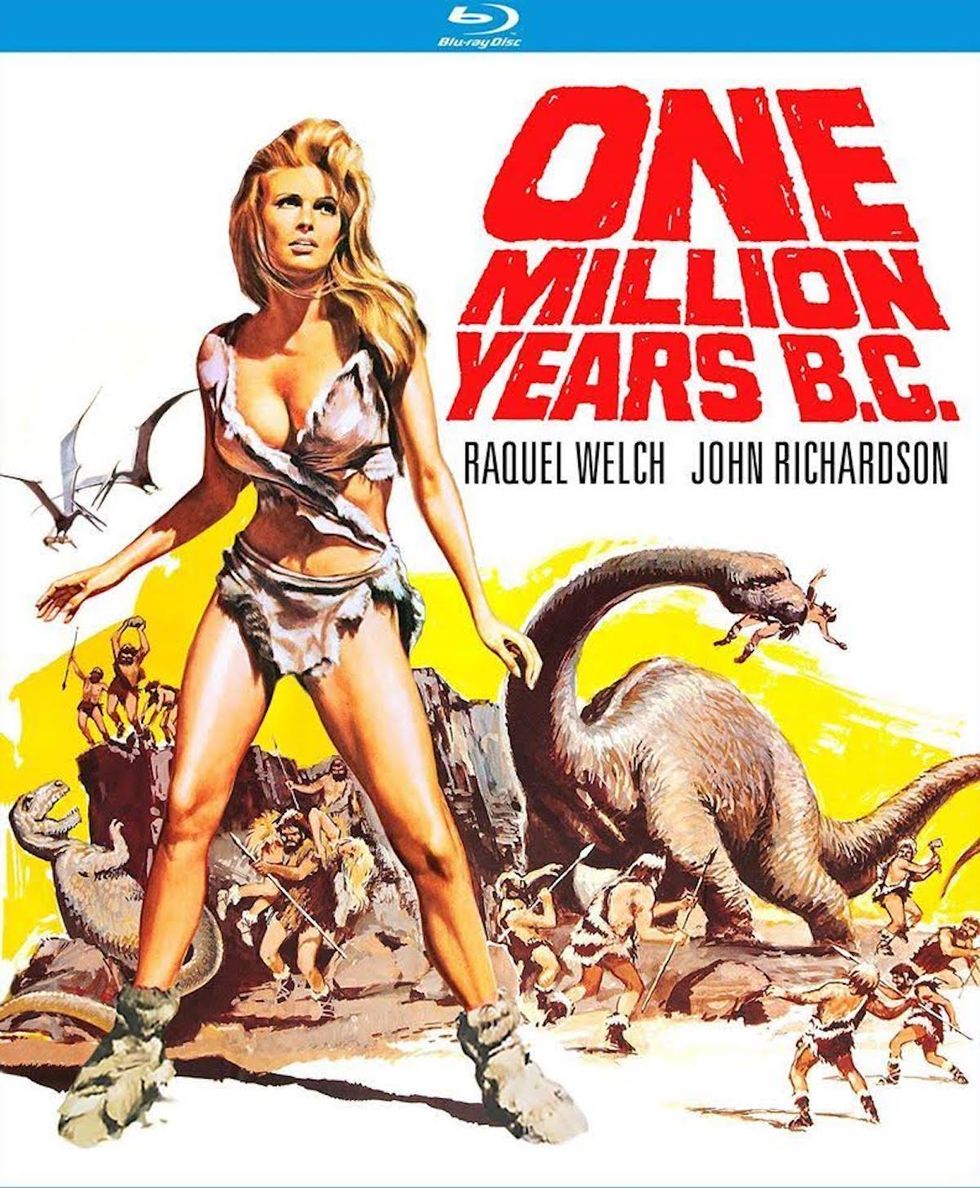 Raquel Welch reluctantly admits that this prehistoric man epic with her in a revealing skimpy fur outfit made her a star. But the real stars are the amazing dinosaurs created by stop-motion genius Ray Harryhausen. This gorgeous looking Blu-ray includes the longer European version.
A.P.E. 3D (Kino Lorber)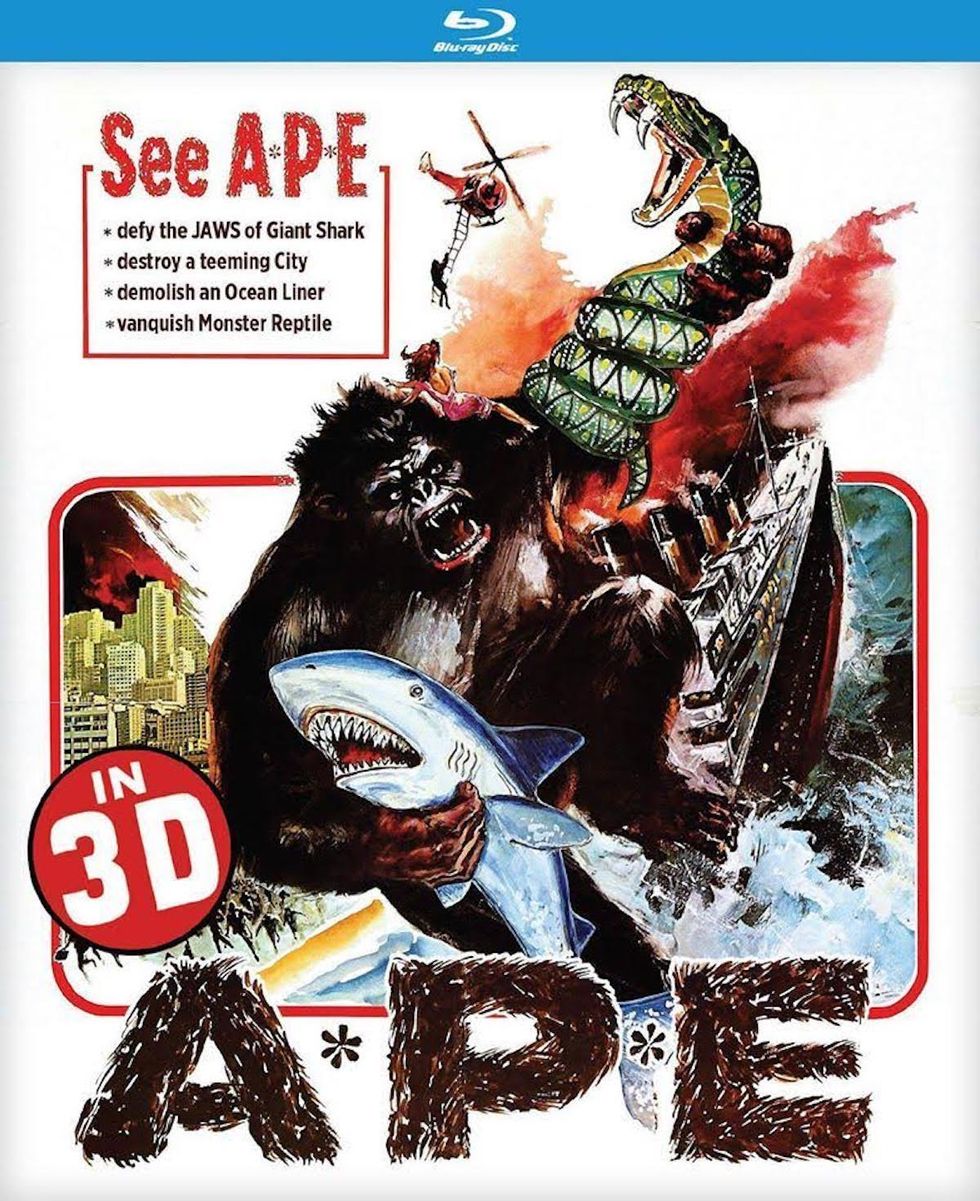 Stupid and wonderful 3D movie about a giant ape terrorizing South Korea directed by Paul Leder (I Dismember Mama). Here's your chance to see a huge gorilla give the finger at the camera in gloriously restored 3D!
Wild Beasts (Severin)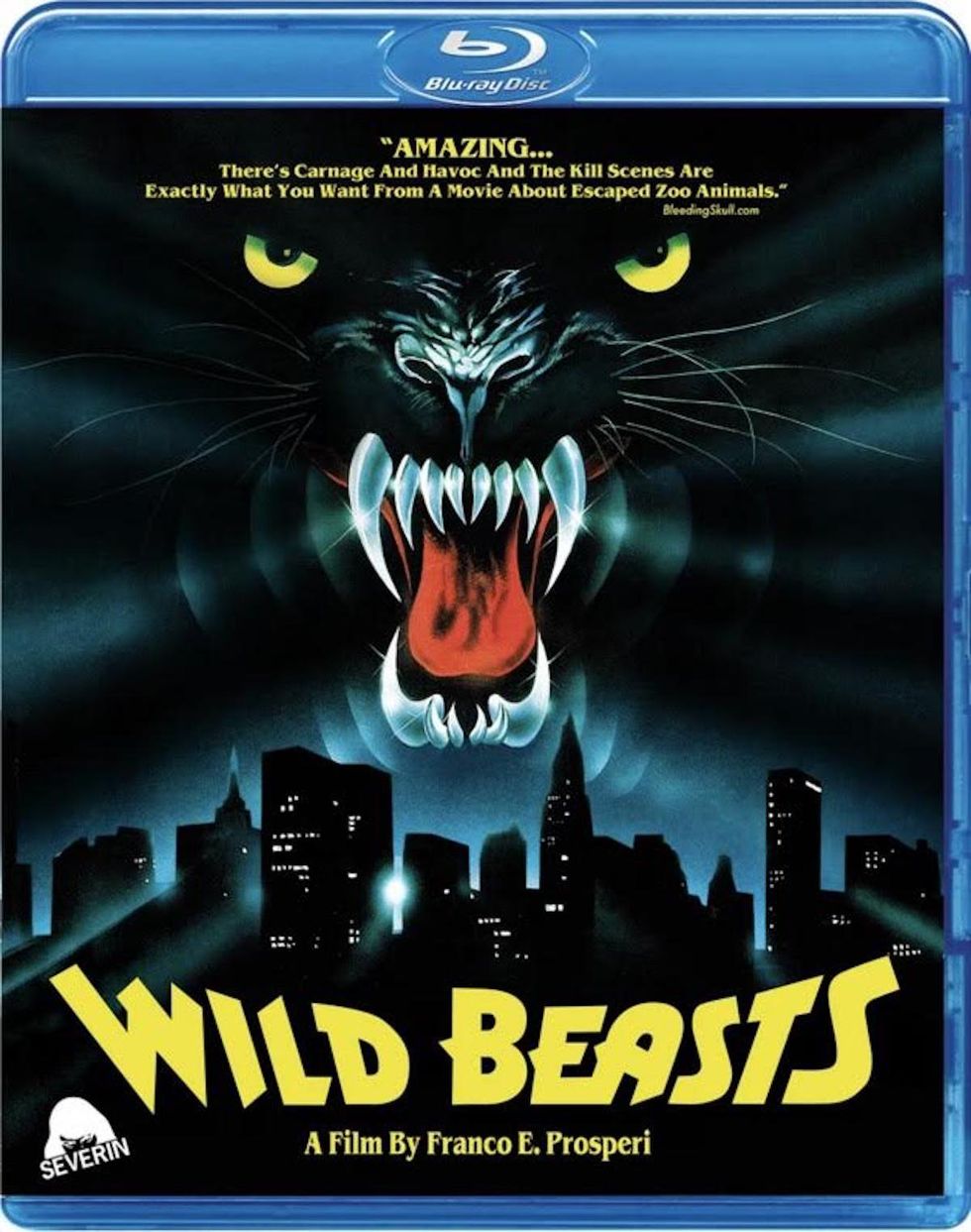 Tainted water at a Rome zoo causes the animals to escape and hunt down humans in this nasty ecological shocker. There is a hair raising scene of a couple necking in a car wo get attacked by rats. And a woman is chased down in her car by a hyena which has to be seen to be believed. In the "extras" it is explained that a chicken was tied to the bumper of the car for that effect.
Deluge (Kino Lorber)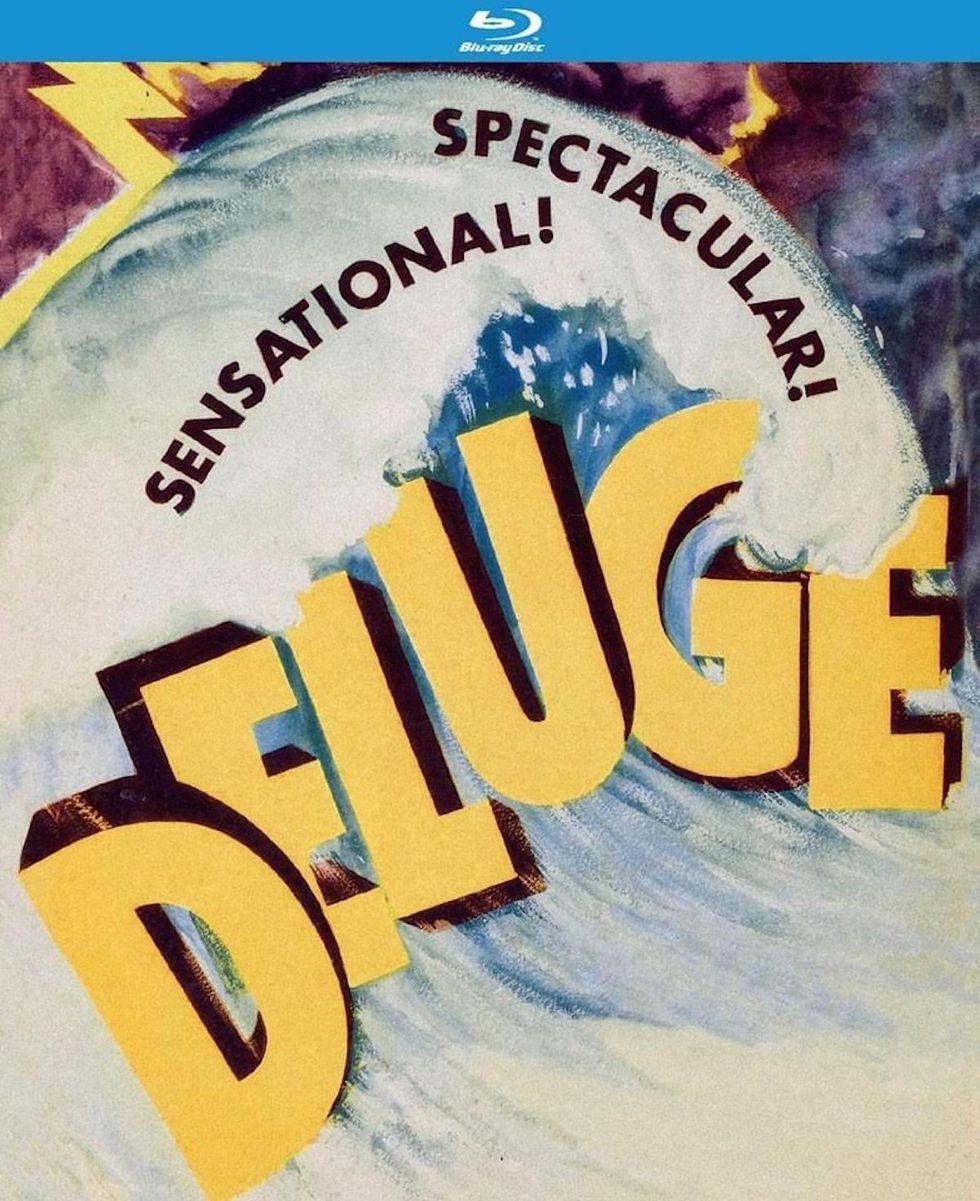 This incredible 1933 film was long thought to be lost. Massive earthquakes and tidal waves wipe out most of civilization (the destruction of New York is something to see considering the year it was made). A married man who lost his wife and children (Sidney Blackmer) meets another survivor (Peggy Shannon) and tries to make a go of it, fighting mobs of rapist scavengers. This pre-code shocker is surprisingly potent and moving.
Drive-In Massacre (Severin)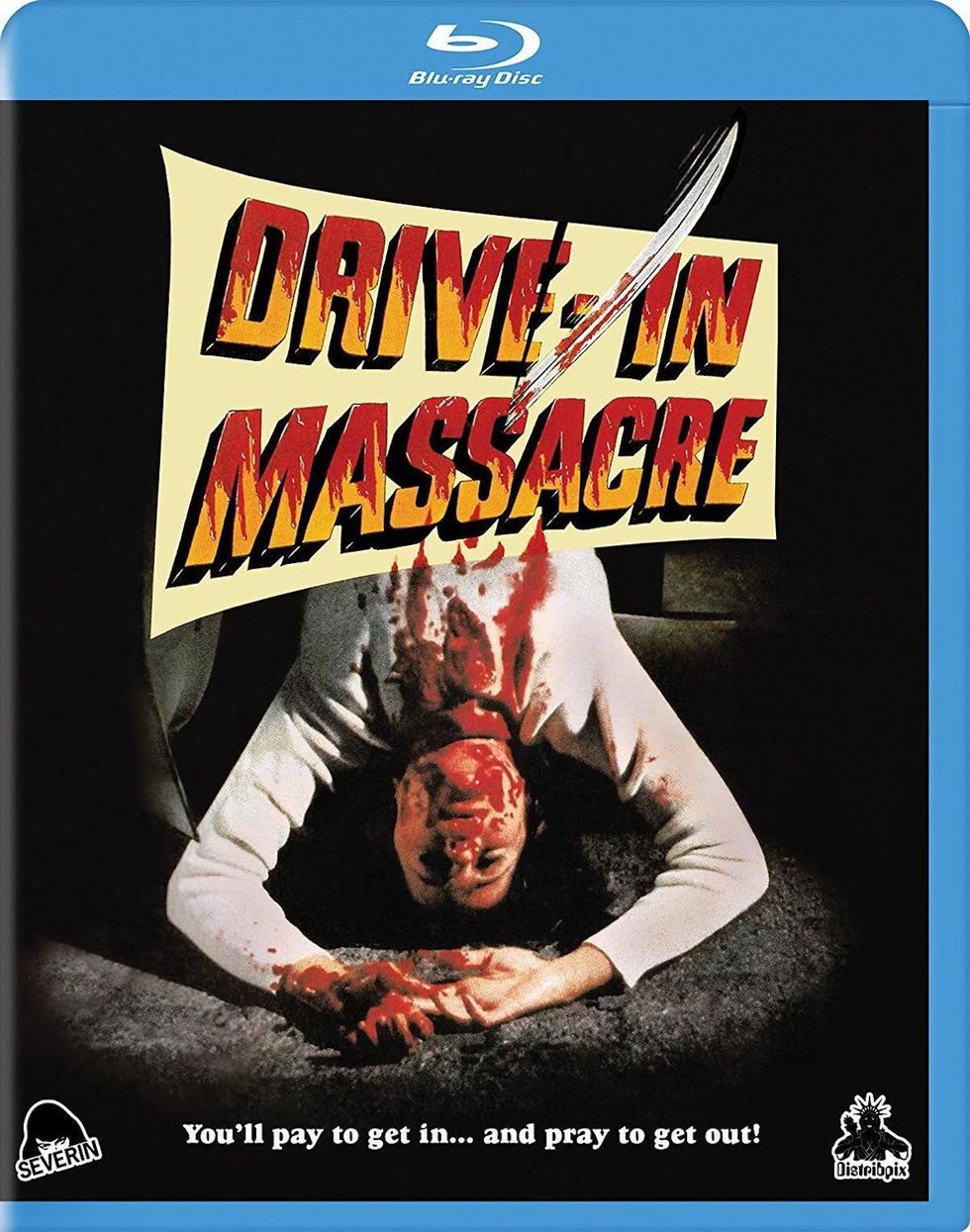 I saw this goofy, fun, slasher film on Times Square and the print was so faded and banged up it looked like it had been fed into a thresher. The VHS copies looked worse. Now a pristine restoration for this 1976 film about police trying to stop a serial killer stalking a drive-in theater in California. Will wonders ever cease?
What's The Matter With Helen? (Scream Factory)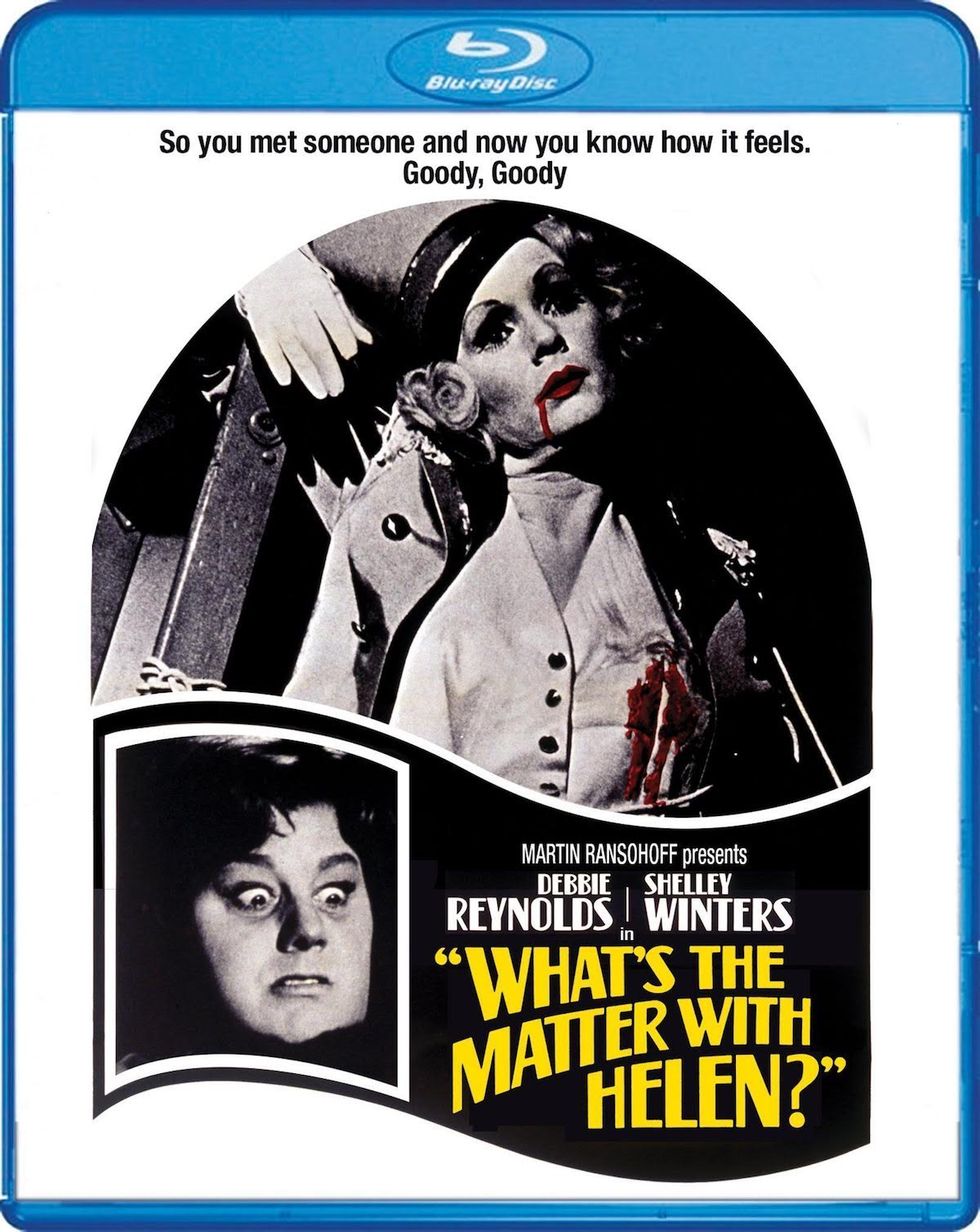 Sensational Curtis Harrington film starring Debbie Reynolds and a full tilt Shelley Winters as mothers of Leopold & Loeb-like killers in the 1930s who change their names and movie to Hollywood to open a tap-dance school for aspiring Shirley Temple-wannabees. But suddenly they begin to receive threatening blackmail notes that causes Helen (Winters) to go bonkers. This well-deserved restoration is wonderful.
Sign Up For The Morning PAPER