Valley Of The Dolls (Criterion)
A true camp classic, based on Jacqueline Susann's trashy best seller about three career women who turn to dolls (pills) during their rise to stardom. The stunning Barbara Parkins is the classy miss who arrives in the city and works for a theatrical agency before becoming a world famous "Gillian Girl" model. Sharon Tate is the beauty who marries a lounge singer and ends up acting in arty French "nudie" films. And Patty Duke gives a ballsy, over-the-top, turn as the singer Neely O'Hara who becomes a self-destructive monster as her fame rises. Scenes with Neely (Patty Duke) ripping off the wig of a Broadway legend (Susan Hayward) and flushing it down the toilet are among the many howlers in this ultimate guilty pleasure. Criterion's restoration is the best, and be sure to watch the revelatory extra with Patty Duke appearing at a screening at the Castro Theater.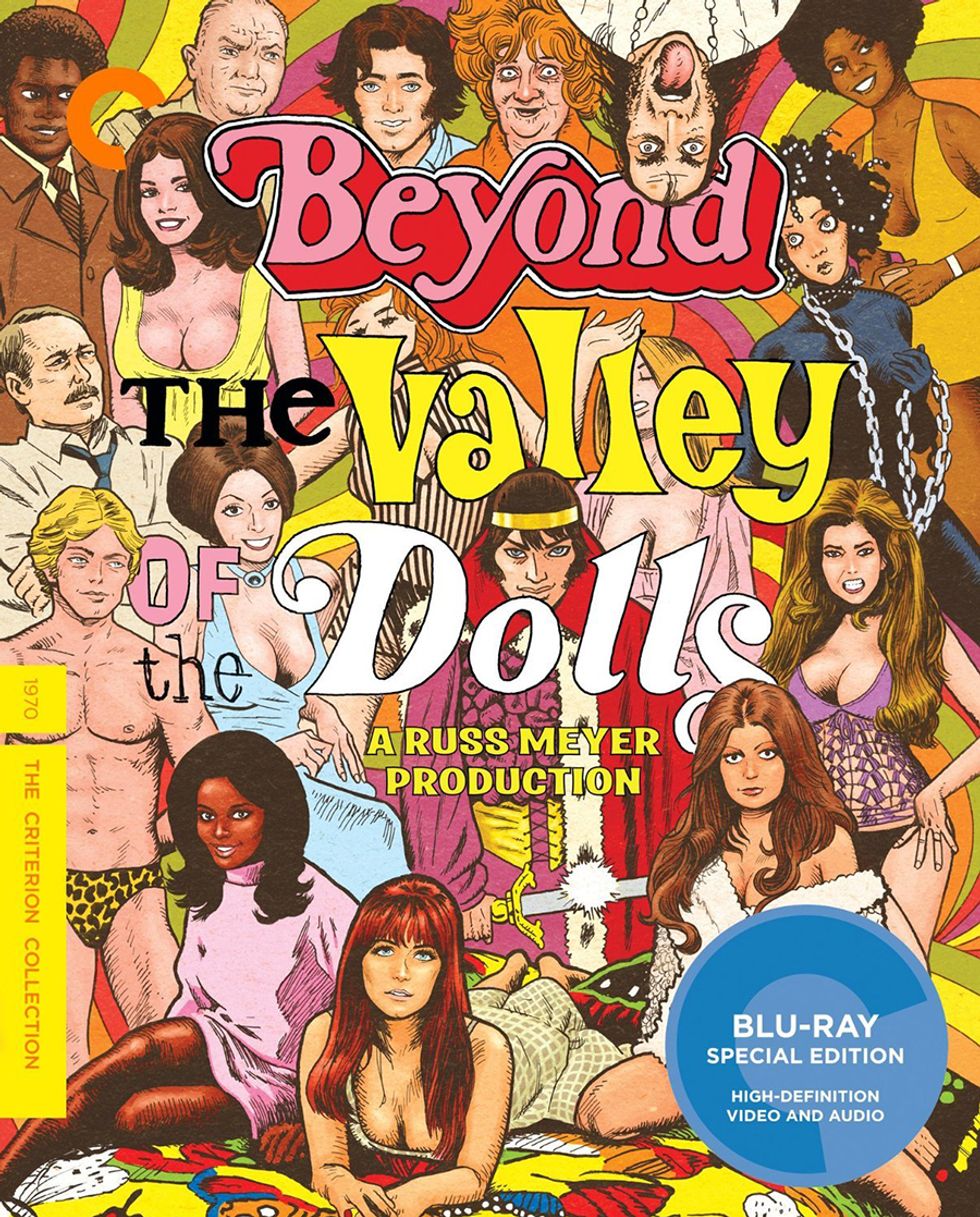 Beyond The Valley Of The Dolls (Criterion)
King of the nudies Russ Meyer was allowed to make a big Hollywood movie (vaguely referencing the Jacqueline Susann book) but this time about an all-female rock group The Carrie Nations who rise to stardom with nightmarish consequences. With a hilarious tongue-in-cheek screenplay by Roger Ebert this 1970 X-rated film has everything- even including a reference to the Manson murders. Russ Meyer's fondness for busty babes make the women in the cast truly super vixens- and they include Edy Williams, Dolly Read, Erica Gavin, Cynthia Myers, Marcia McBroom. But then there's John Lazar who plays the big record promotor Ronnie "Z Man" Barzell who says at his wild party with The Strawberry Alarm Clock performing: "This is my happening and it freaks me out!" Truly just the best.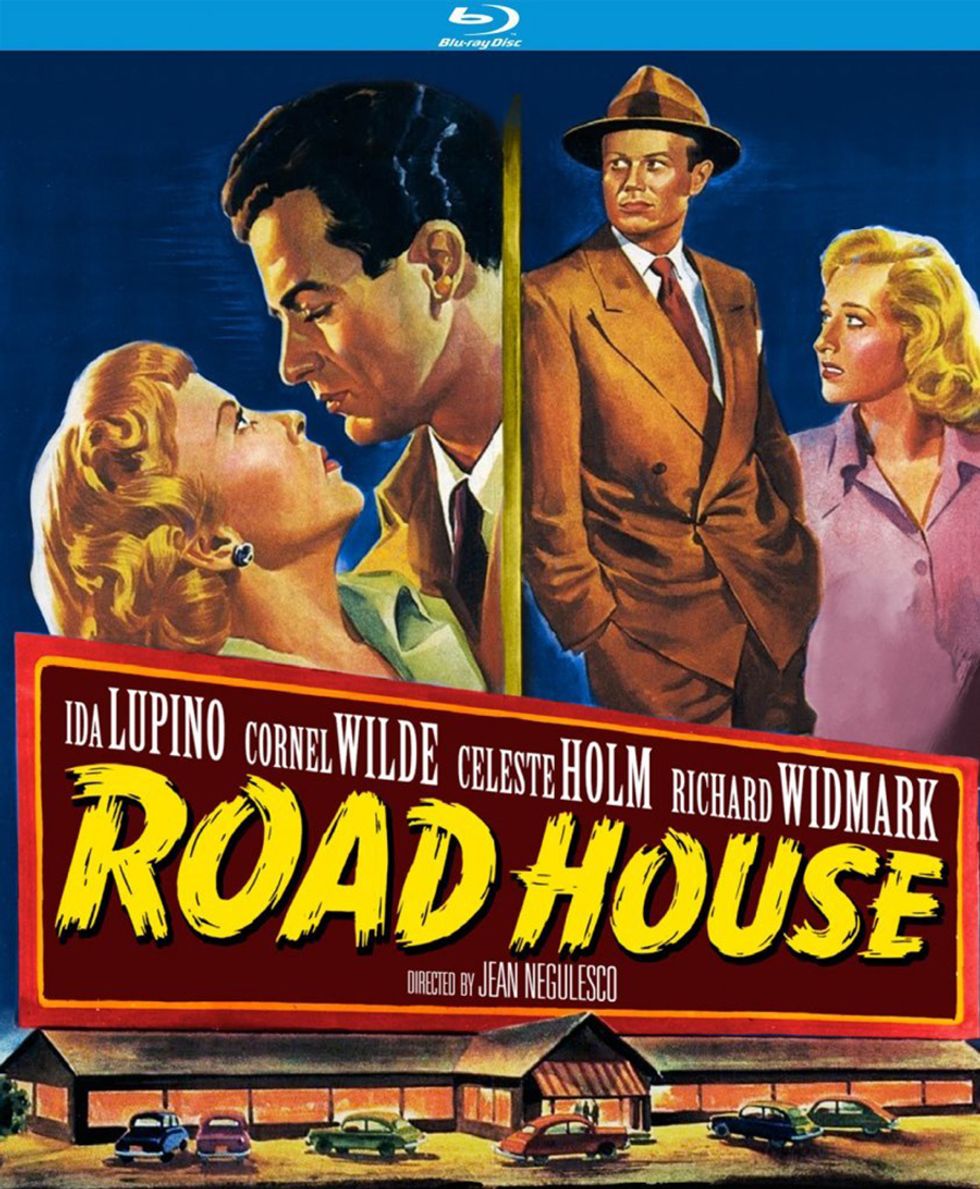 Road House (Kino Lorber)
An underrated film noir great from 1948, directed by Jean Negulesco, starring Richard Widmark as Jefty, who runs a roadhouse nightclub/bowling alley/diner near the Canadian border. Ida Lupino plays a lounge singer who arrives and stirs the attentions of Jefty and his loyal friend Pete (Cornel Wilde). Ida is just the best- smoking constantly and singing in her own sultry way. Celeste Holm, who plays a waitress says: "She does more without a voice than anybody I've ever heard." Tensions boil over and It all ends with a suspenseful chase through a fog-shrouded forest.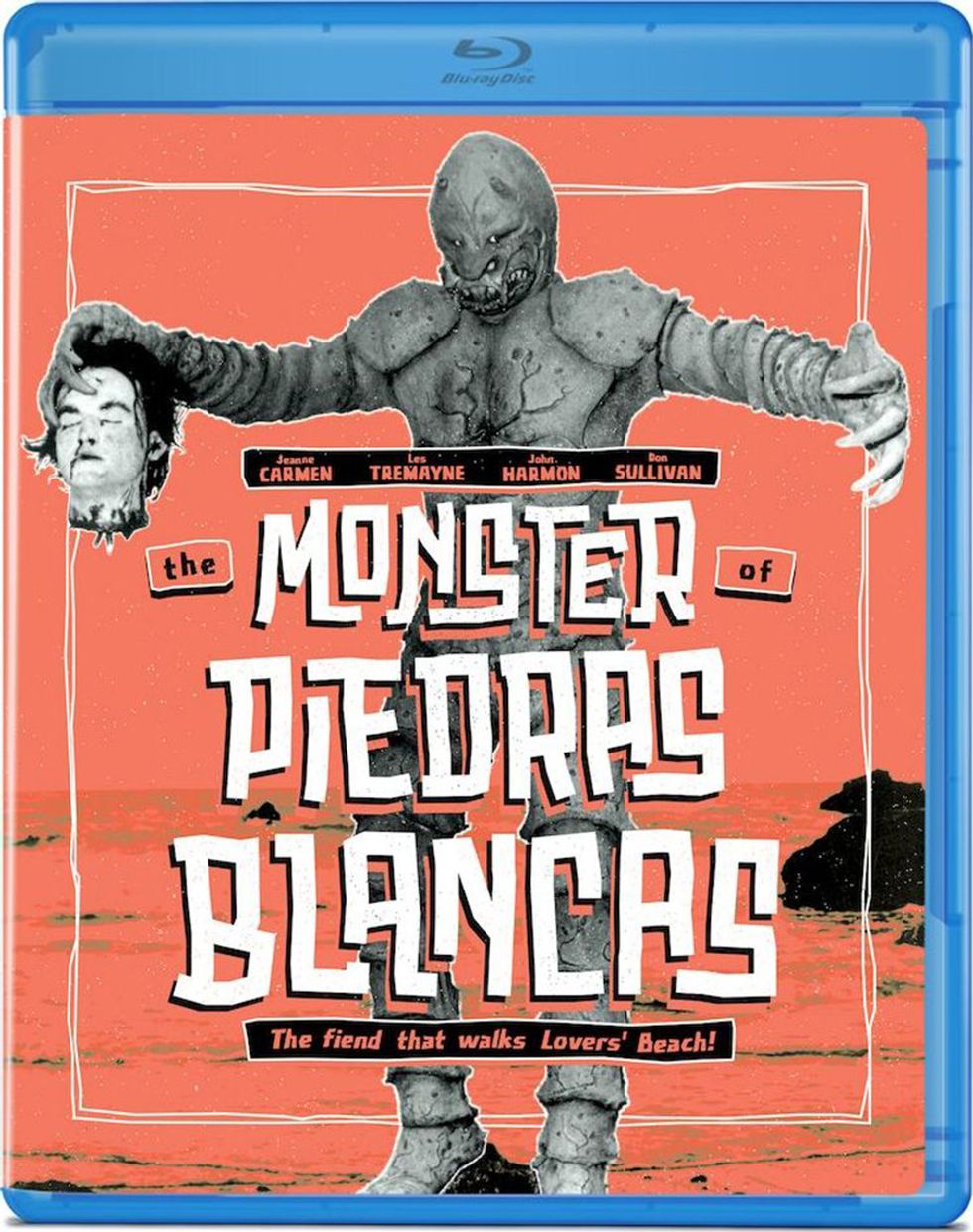 The Monster Of Piedras Blancas (Olive Films)
A lighthouse keeper puts out food for a monster living in a nearby cave in this 1959 horror film (never before on home video) looking astounding on Blu-ray. The beast is reminiscent of Creature From The Black Lagoon but with horns and bigger claws and he rips the heads off of his victims which was shocking (and fun) at the time it was released.
Endeavour (Season 3) (PBS) This is the third season of this intriguing mystery show that is a prequel to the Inspector Morse series. Shaun Evans is absolutely extraordinary as the young DC Endeavour Morse, last seen thrown in jail erroneously during last season's cliff-hanger ending. He's free now and investigating a series of baffling crimes along with his wonderful DI Fred Thursday (Roger Allam), who is secretly showing signs of a debilitating illness. Above average on every level.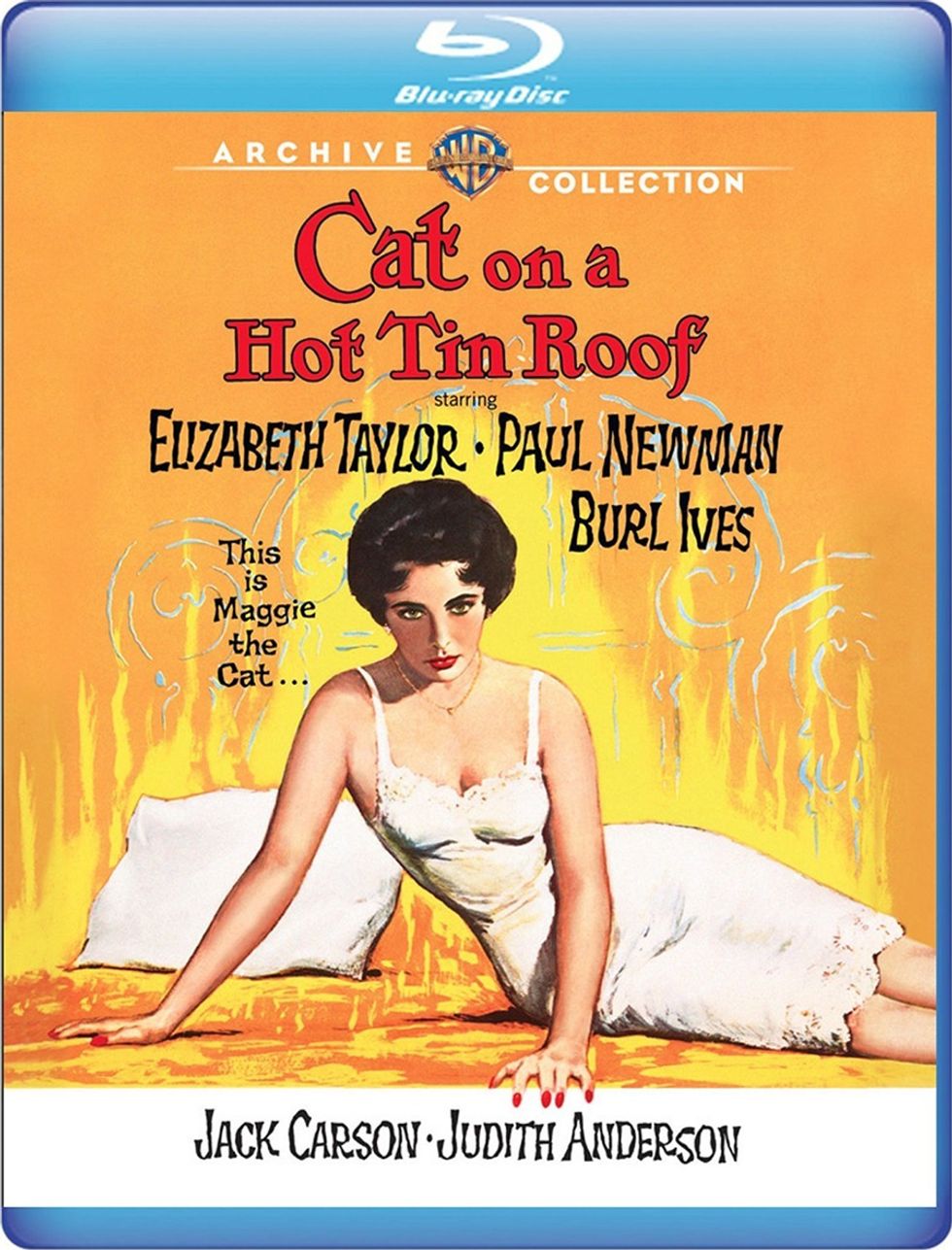 Cat On A Hot Tin Roof (Warner Brothers)
This Tennessee Williams classic set in a southern mansion with frighteningly handsome Paul Newman as Brick, with his leg in a cast and a glass of whiskey always in his hand matching wits with his sexually frustrated wife Maggie (astonishing Elizabeth Taylor) at a party for Big Daddy (Burl Ives), just returning from the hospital. Well directed by Richard Brooks, Taylor is just wonderful as Maggie The Cat, railing against Sister Woman's (the late, great, Madeleine Sherwood) "no neck monster" children and being romantically rebuffed by her tormented husband. Just the best with a terrific transfer on Blu-ray.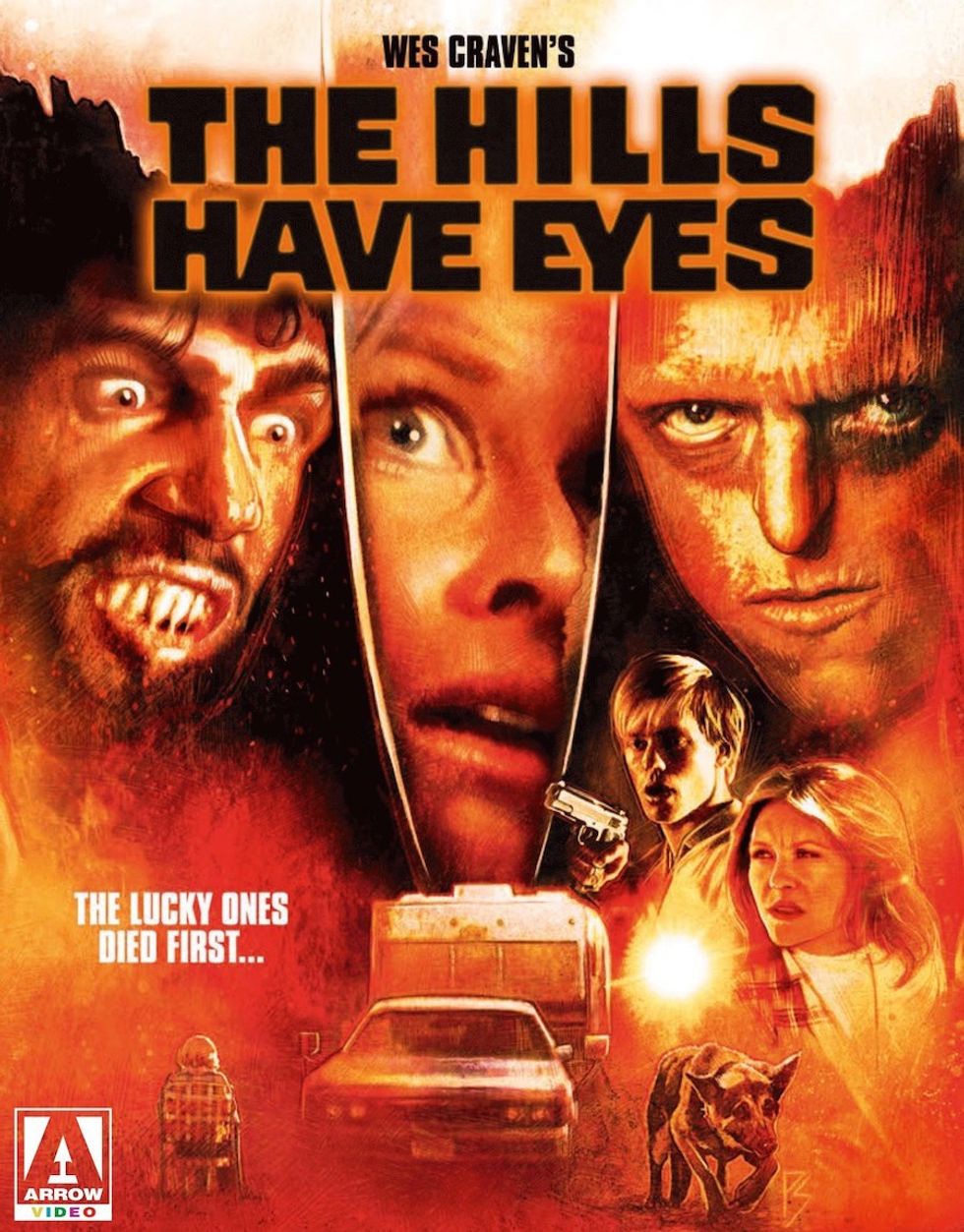 The Hills Have Eyes (Arrow)
A ferocious masterpiece of horror by Wes Craven about a God-fearing family traveling across the desert to California in a trailer and station wagon who break down and get ambushed by a cannibalistic family living up in the hills. With a memorable Michael Berryman as the bald, scary, member of the savage clan, and the always terrific Dee Wallace as the suburban mom. This movie really goes for the throat and is given a beautiful Blu-ray upgrade with scores of extras including a fascinating "making of" extra.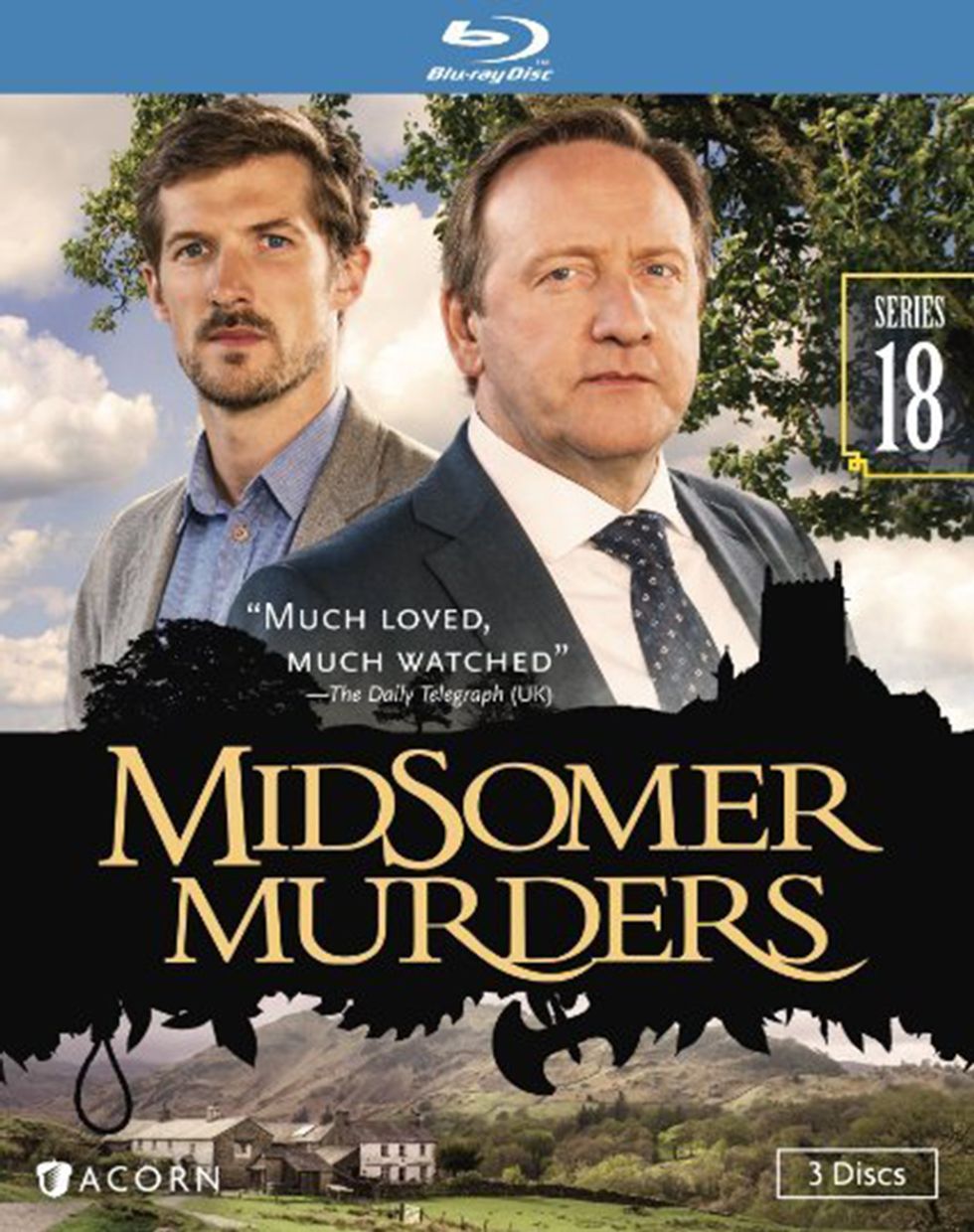 Midsomer Murders (set 18) (Acorn)
It's amazing, this great British mystery show has lost none of its excellence and charm through the years and cast changes. It's all about uncovering murders in bucolic English villages filled with eccentric characters and twisty plots. At the helm is DCI John Barnaby (a wonderfully droll Neil Dudgeon) and his rookie partner DS Charles Nelson (Gwilym Sym) and the five new deliciously entertaining mysteries include: Incident At Cooper Hill, Breaking The Chain, A Dying Art, Saints & Sinners, Harvest Of Souls.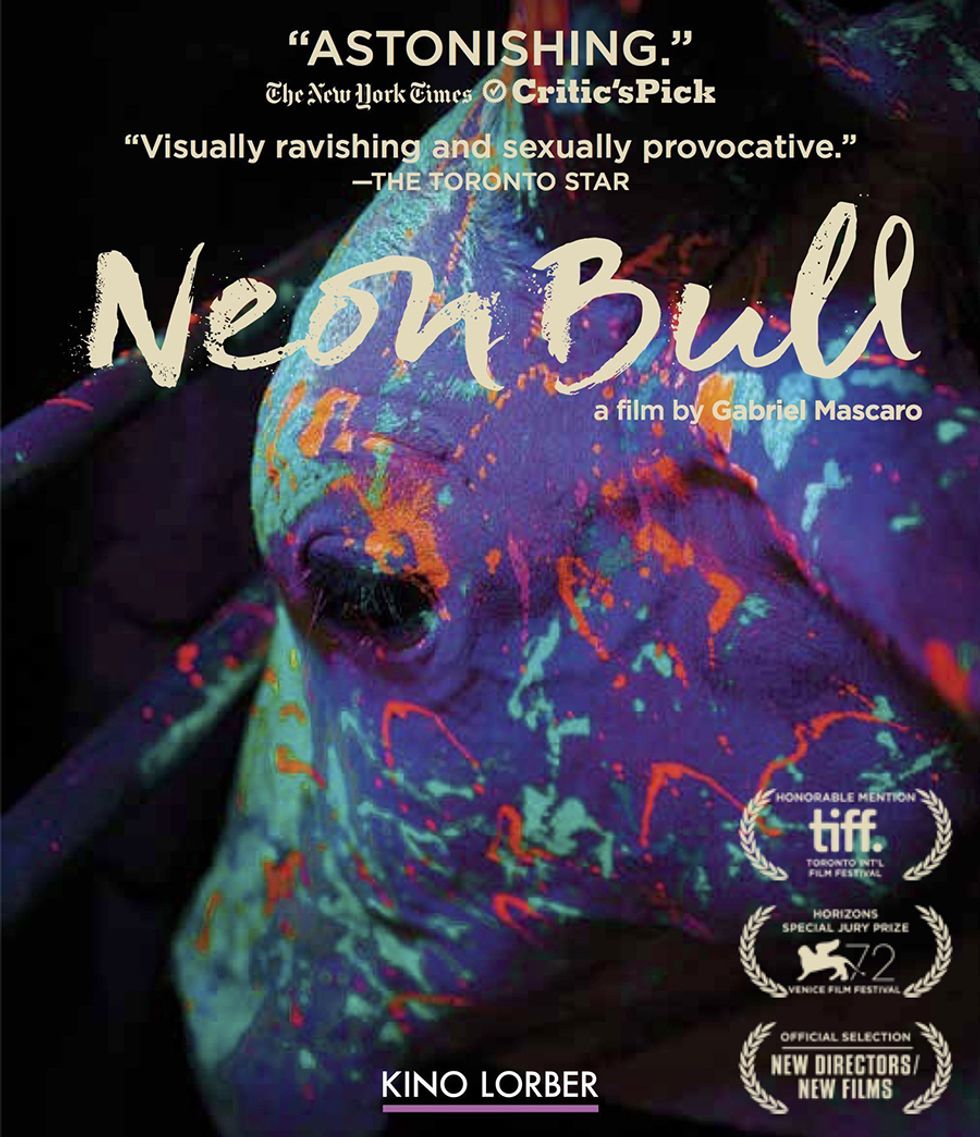 Neon Bull (Kino Lorber)
Strikingly bizarre film by Brazilian director Gabriel Mascaro who creates a grungy, weirdly evocative, world telling the story of Iremar (Juliano Cazarre), who travels and works with a rodeo, caring for the bulls & horses and living a harsh, nomadic, life while dreaming of becoming a dress designer (!). And if that isn't strange enough the sequence when he and a friend sneak into a horse auction to steal a prize horse's semen will unhinge your jaw.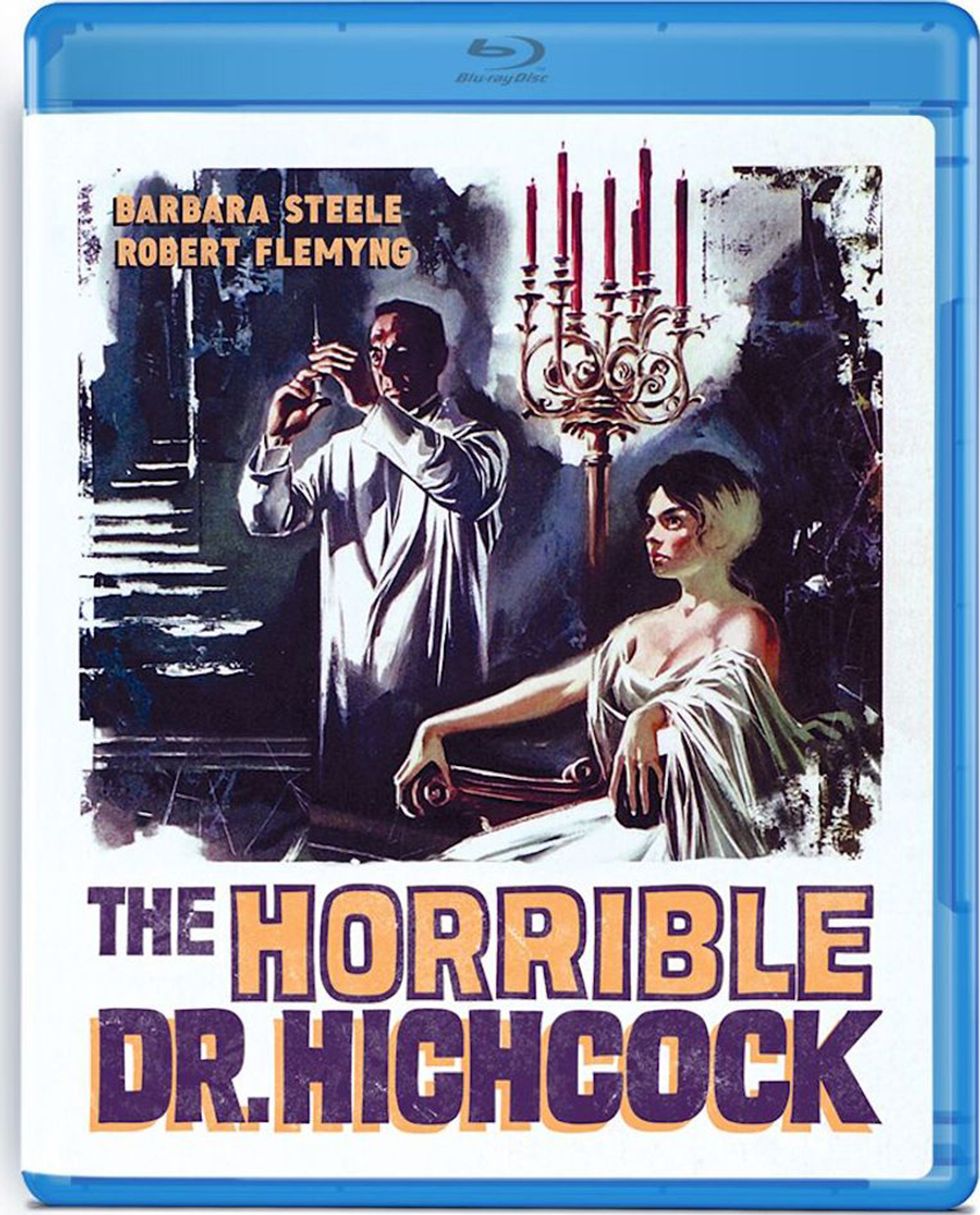 The Horrible Dr. Hichcock (Olive Films)
Never before on home video this bizarre 1962 film set in 1885 about a necrophiliac doctor Hichcock (Robert Flemyng) who delights in drugging his wife into a death-like state before making love to her. One night things go terribly wrong and she dies. Years later the doctor returns to the mansion with his new bride (the stunning Barbara Steele) and his frightful urges return. "His secret was a coffin named desire!" was the ad line this this wonderfully kinky gothic chiller directed stylishly by Riccardo Freda.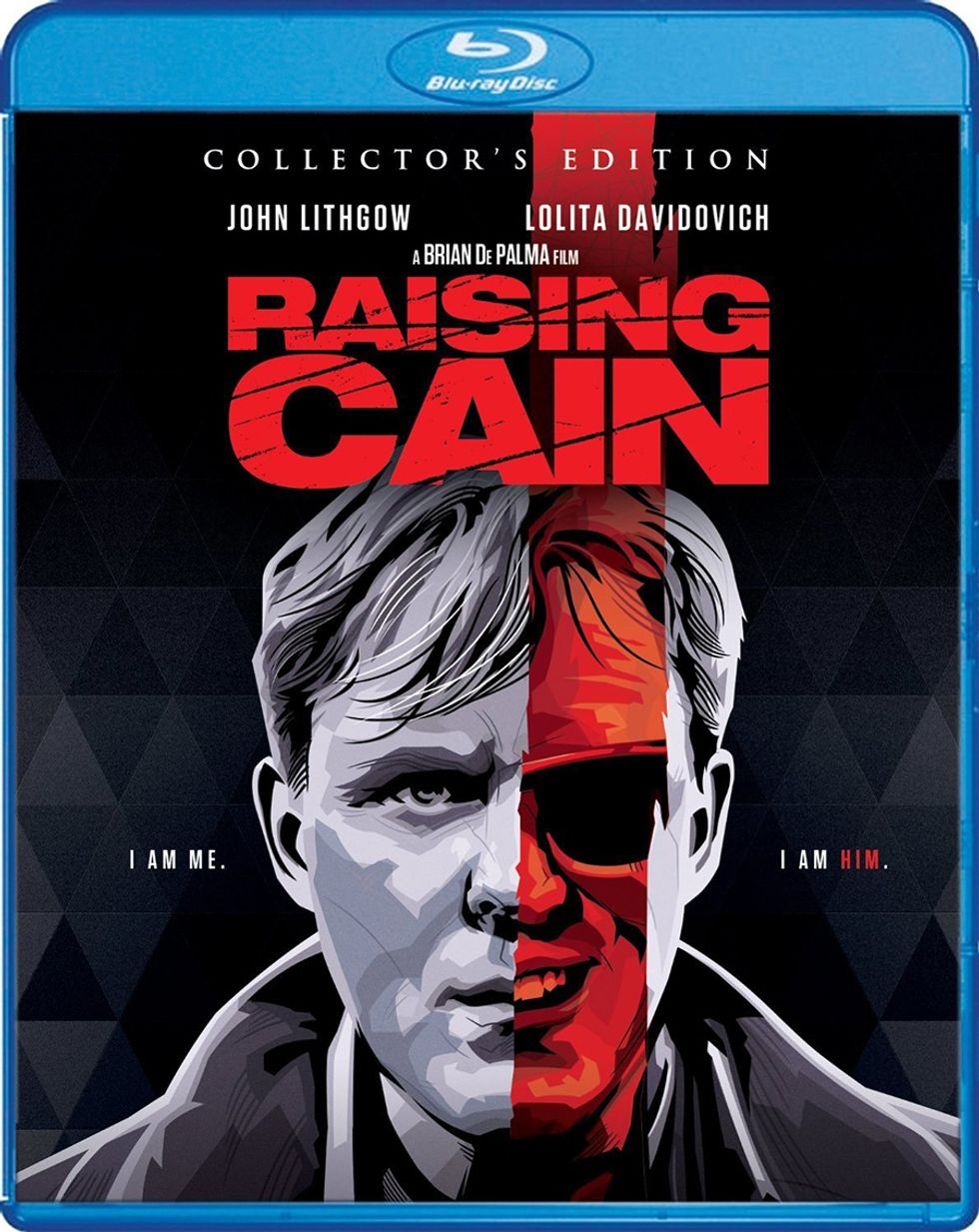 Raising Cain (Shout Factory)
Brian De Palma's 1992 film about multiple personalities, adulterous wives, crazed doctors and murder has always been a thorn in the side of fans of the director. The performances by John Lithgow, Lolita Davidovich, Steven Bauer and the great Francis Sternhagen are all wonderful but the way the picture played out never quite gelled. A fan and video artist Peet Gelderblom, using an original copy of an early draft of the script, re-edited the film to approximate the original vision and it was posted on Indiewire. De Palma was thrilled and asked Shout Factory to also include this "director's cut" on this Blu-ray edition and now we can see an improved, sardonic, psychological thriller which feels like a new and infinitely better film.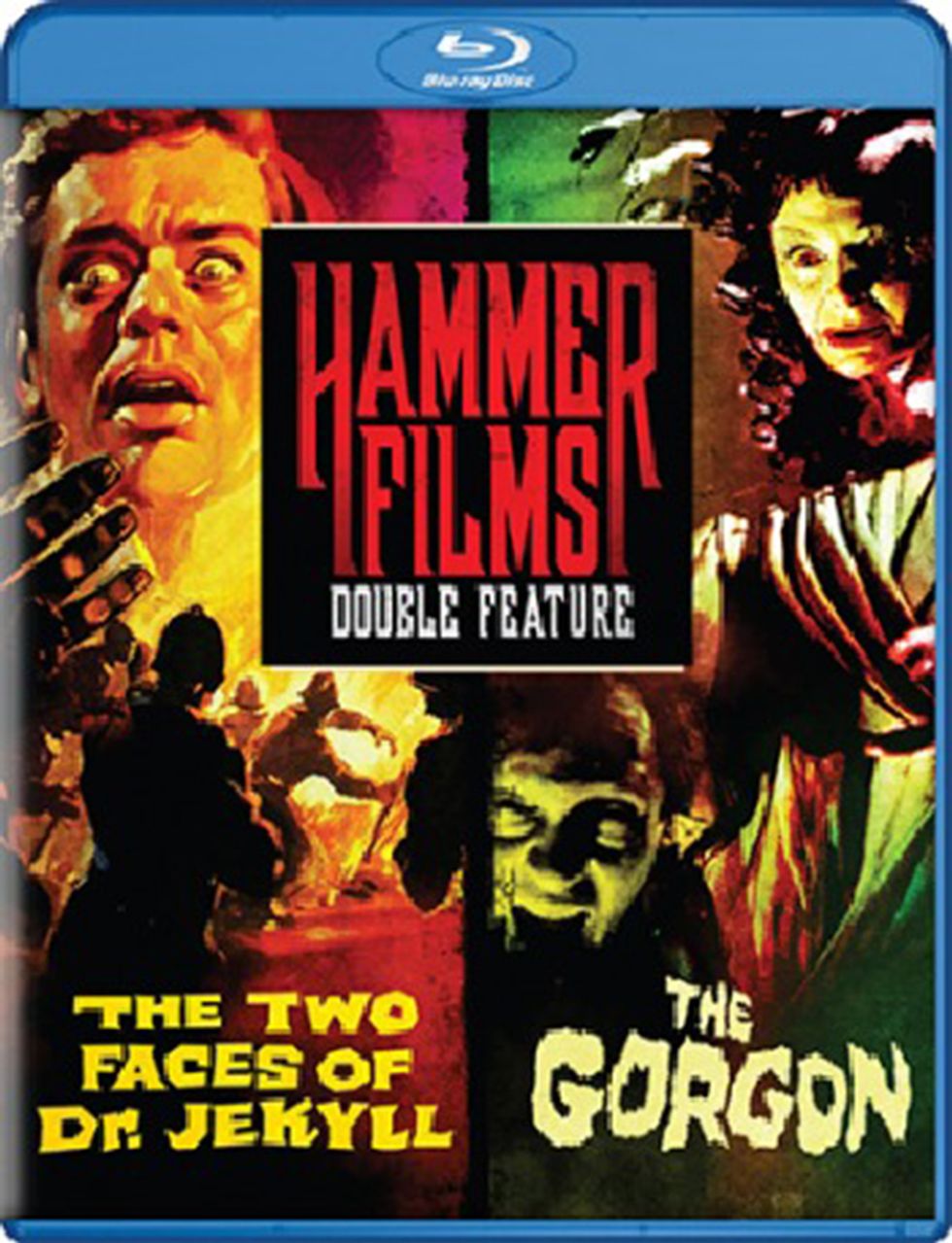 Hammer Films Double Feature (Mill Creek Entertainment)
Superb looking (and inexpensive) Blu-ray double bills of classic horror films from that legendary British studio Hammer. Included on one: The Two Faces Of Dr. Jekyll (1960) with Paul Massie (excellent) as a scientist whose experiment turns him into a sadistic killer. The Gorgon (1964) set in a village where a mythic creature is turning people into stone. Peter Cushing & Christopher Lee co-star in this above average chiller. The other set includes a fiendish Peter Cushing in The Revenge Of Frankenstein (1958) & The Curse Of The Mummy's Tomb (1964).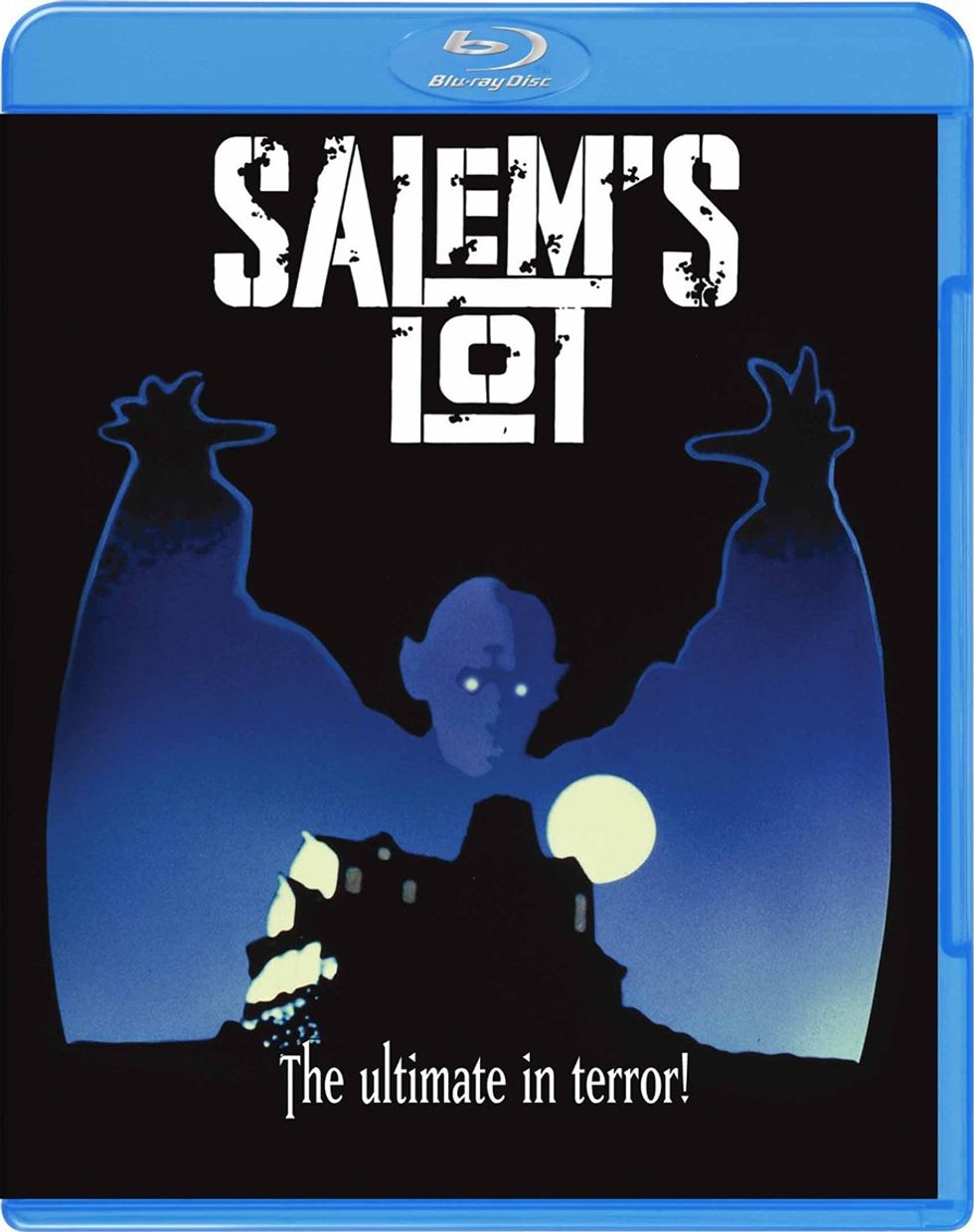 Salem's Lot (Warner Brothers)
Based on a truly scary Stephen King book, this above average adaptation by Tobe Hooper (Poltergeist/The Texas Chainsaw Massacre) made for TV is about a strange antiques dealer (James Mason) who arrives to the picturesque Maine town and moves into a hilltop house with a mysterious never-seen business partner (Reggie Nalder) and it's up to a writer (David Soul) and a young boy (Lance Kerwin) to navigate a village slowly transformed into vampires. With moments of real terror (like dead kids floating and scratching at the window fiendishly wanting in), this Blu-ray comes with the director's commentary. Two more Stephen King adaptations: Cat's Eye and the TV miniseries It are also available now on Blu-ray.