The treasure trove of obscure, oddball, and just plain berserk Blu-rays keep on coming. Movies thought to be long lost to VHS garbage bins now appearing digitally restored, with director's commentary and hosts of extras. Here are 15 upcoming Blu-rays that will break your brain:
The Old Dark House (Cohen Film Collection)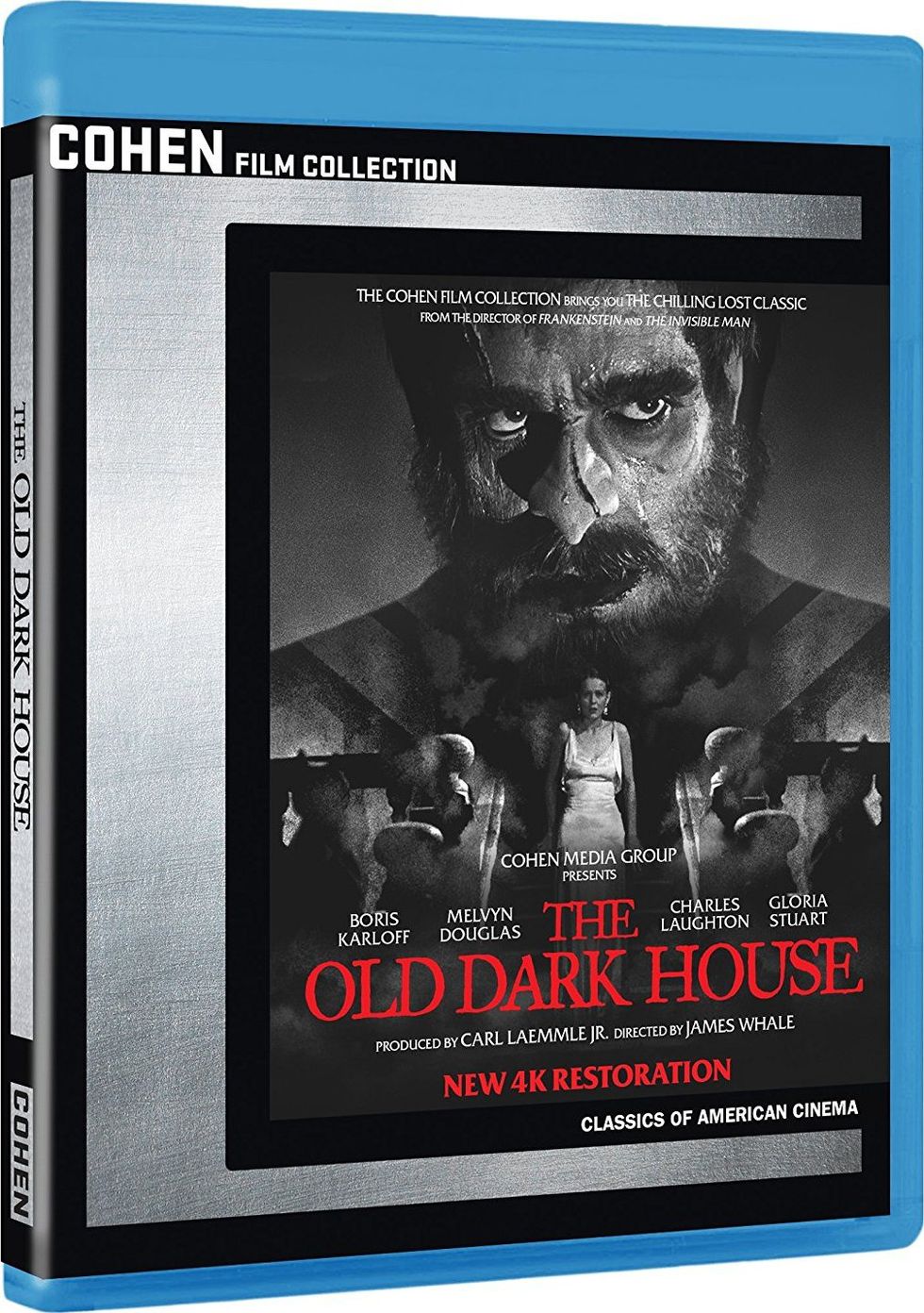 "Have a potato," says the effete Horace Femm (Ernest Thesiger) to the wary strangers who, during a wild storm, end up stranded at the desolate stone house of a family of lunatics, in James Whale's 1932 darkly comic masterpiece. This astonishing restoration is the first time any of us have seen this movie look this sharp. Melvyn Douglas, Gloria Stuart (Titanic), Charles Laughton and Raymond Massey are the unfortunate "guests".
The Green Slime (Warner Archive)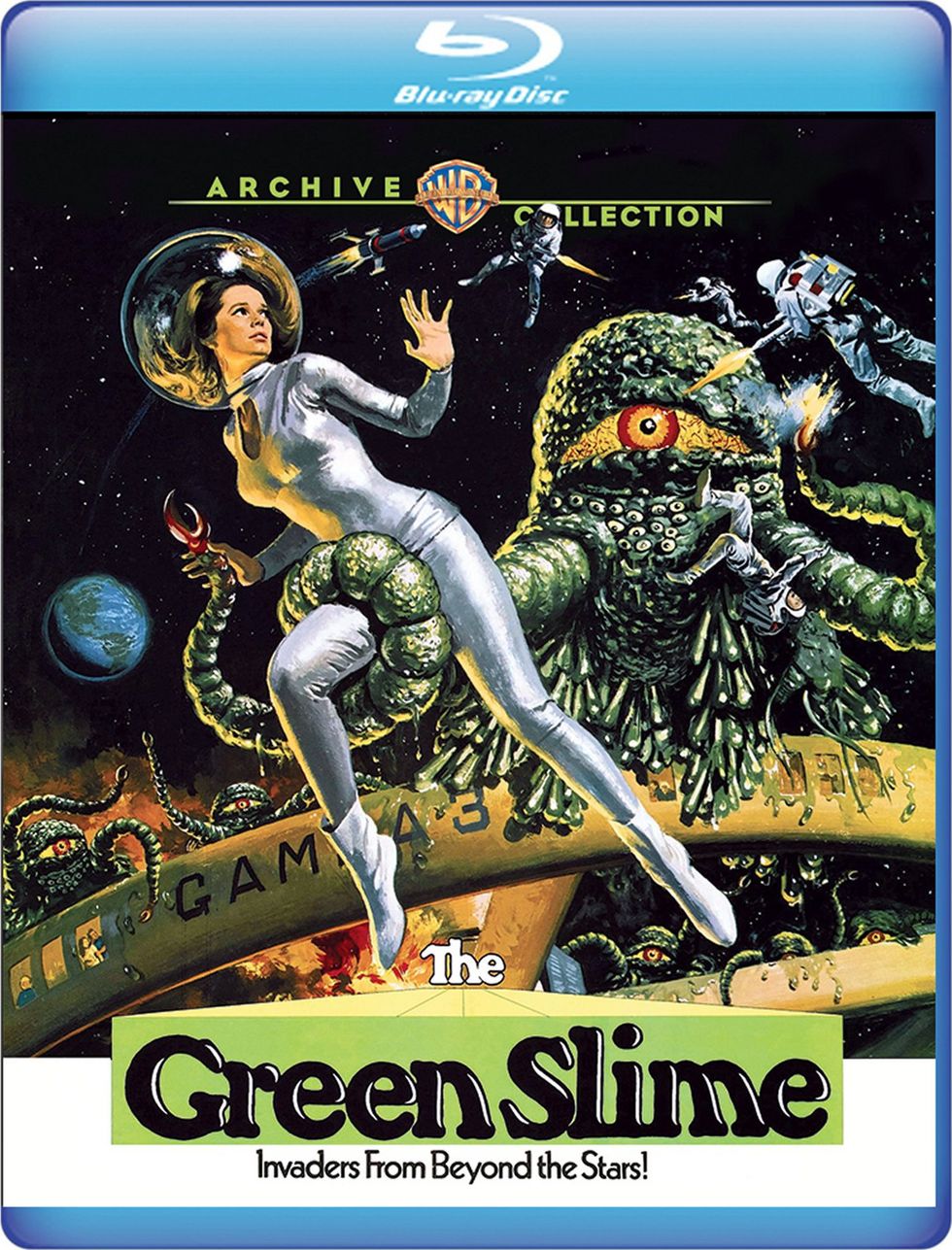 Directed by Kinji Fukasaku (Battle Royale), this belovedly stupid 1968 sci-fi film stars Robert Horton and Richard Jaeckel as two astronauts who are sent to blow up an asteroid dangerously headed towards Earth. They unfortunately bring back to the space station some icky green ooze that grows, replicates and threatens to kill everyone. Luciana Paluzzi, sometimes wearing an outfit that looks like it was made from Reynolds Wrap, is the female love interest. The lyrics to the catchy theme song state: "Is it something in your head? Will you believe it when you're dead? Green slime, green slime.."
Twin Peaks: Fire Walk With Me (Criterion)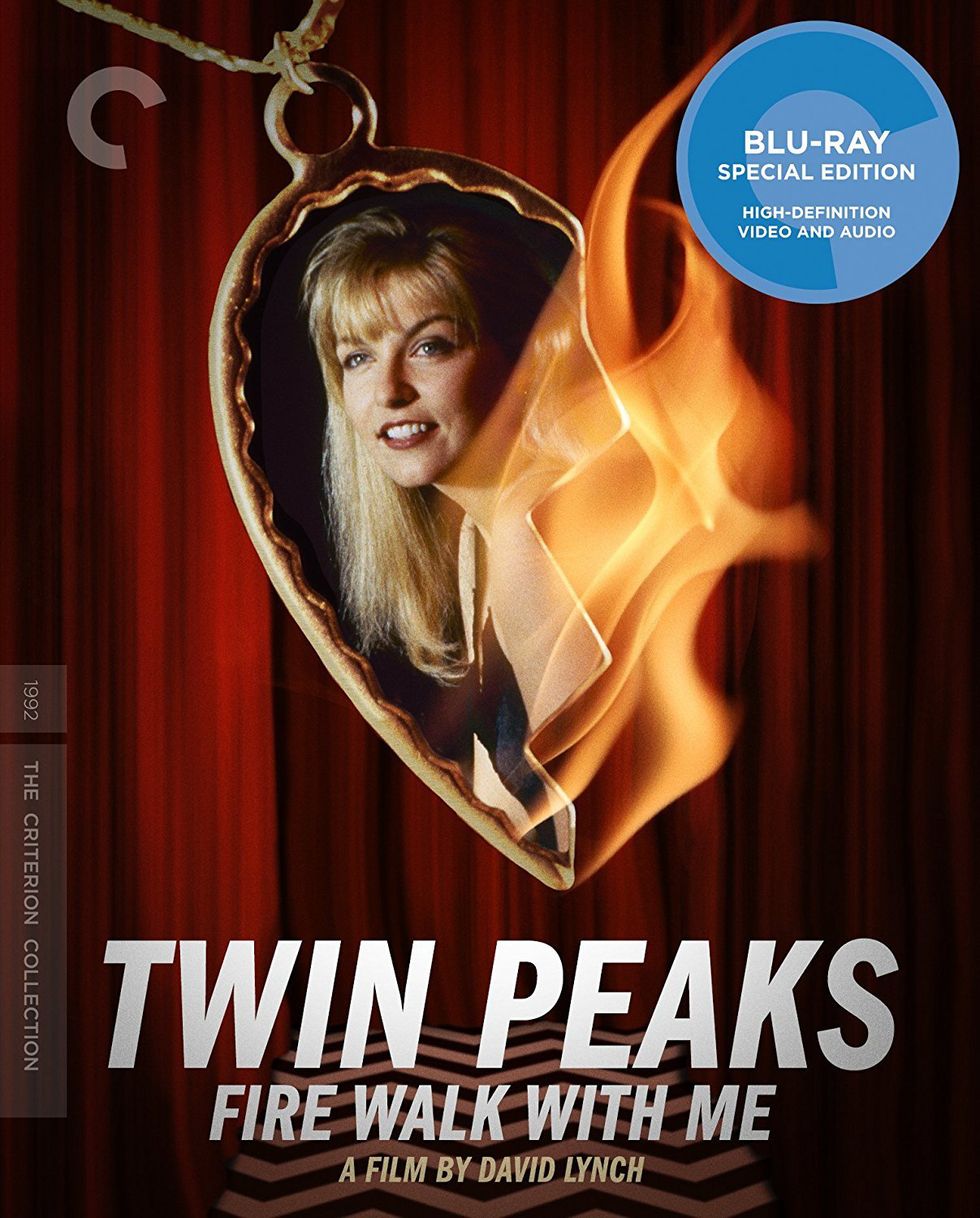 David Lynch's unfairly maligned 1992 "prequel" to Twin Peaks, his groundbreaking TV series, returns to druggy, troubled, high-school-girl Laura Palmer's (Sheryl Lee) progression towards her own murder. But Lynch sets up a lot of the same bizarre symbols, codes, dreams, and creepy imagery that inhabited his recent, brilliant, limited series on Showtime. Chris Isaac, Kiefer Sutherland, David Bowie, and Harry Dean Stanton join the familiar characters and everything seems heightened, high-strung, more disturbing. This 4K restoration is breathtaking and the disc comes with 90 minutes of deleted scenes or alternate takes.
The Hidden (Warner Archive)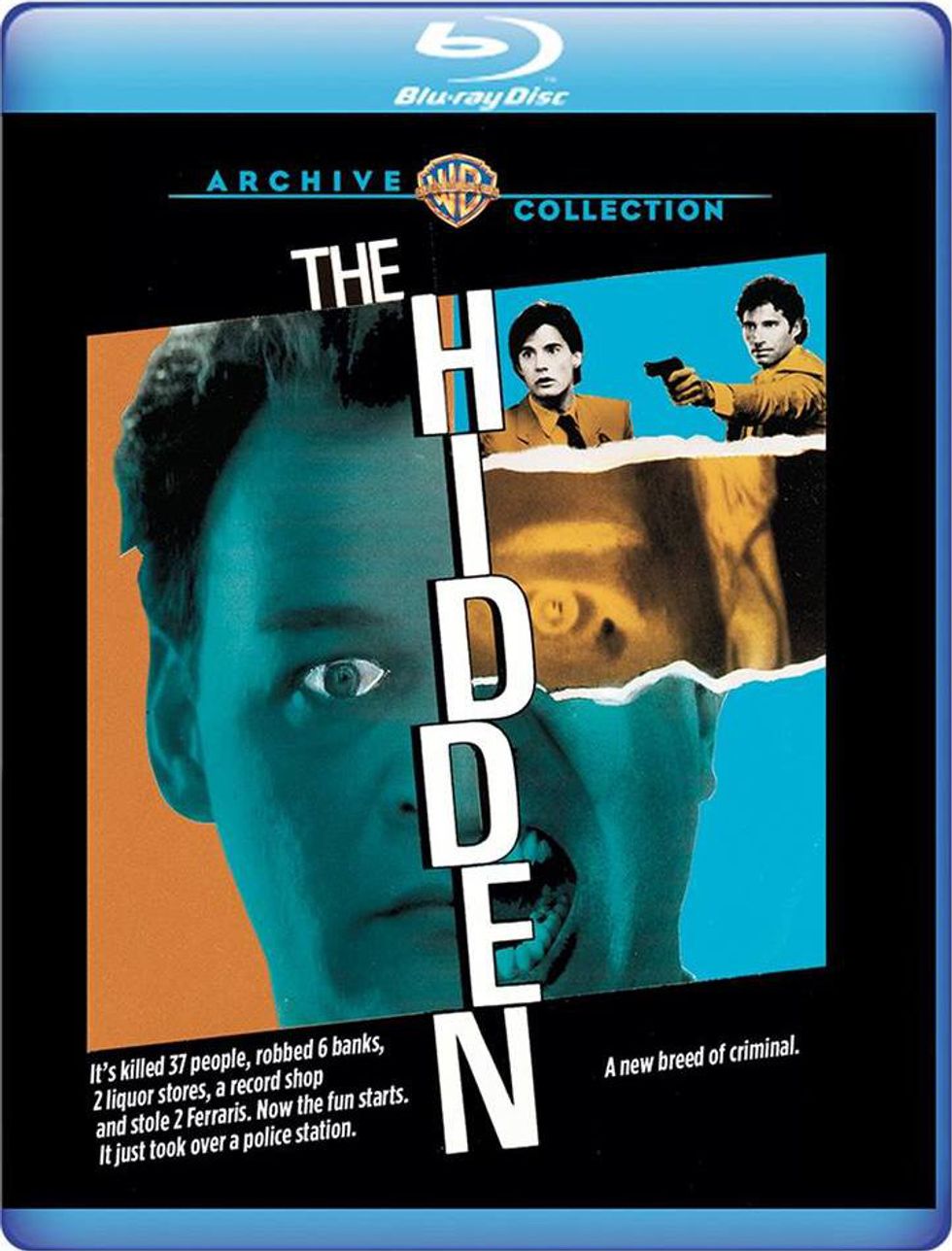 A wildly inventive 1987 sci-fi film by director Jack Shoulder starring Michael Nouri as a L.A. cop investigating a series of baffling crimes. Kyle MacLachlan plays a mysterious FBI agent who shows up to help and steers him to the fact that an alien life form is jumping from body to body, committing these murders and robberies.
The Sea Wolf (Warner Archive)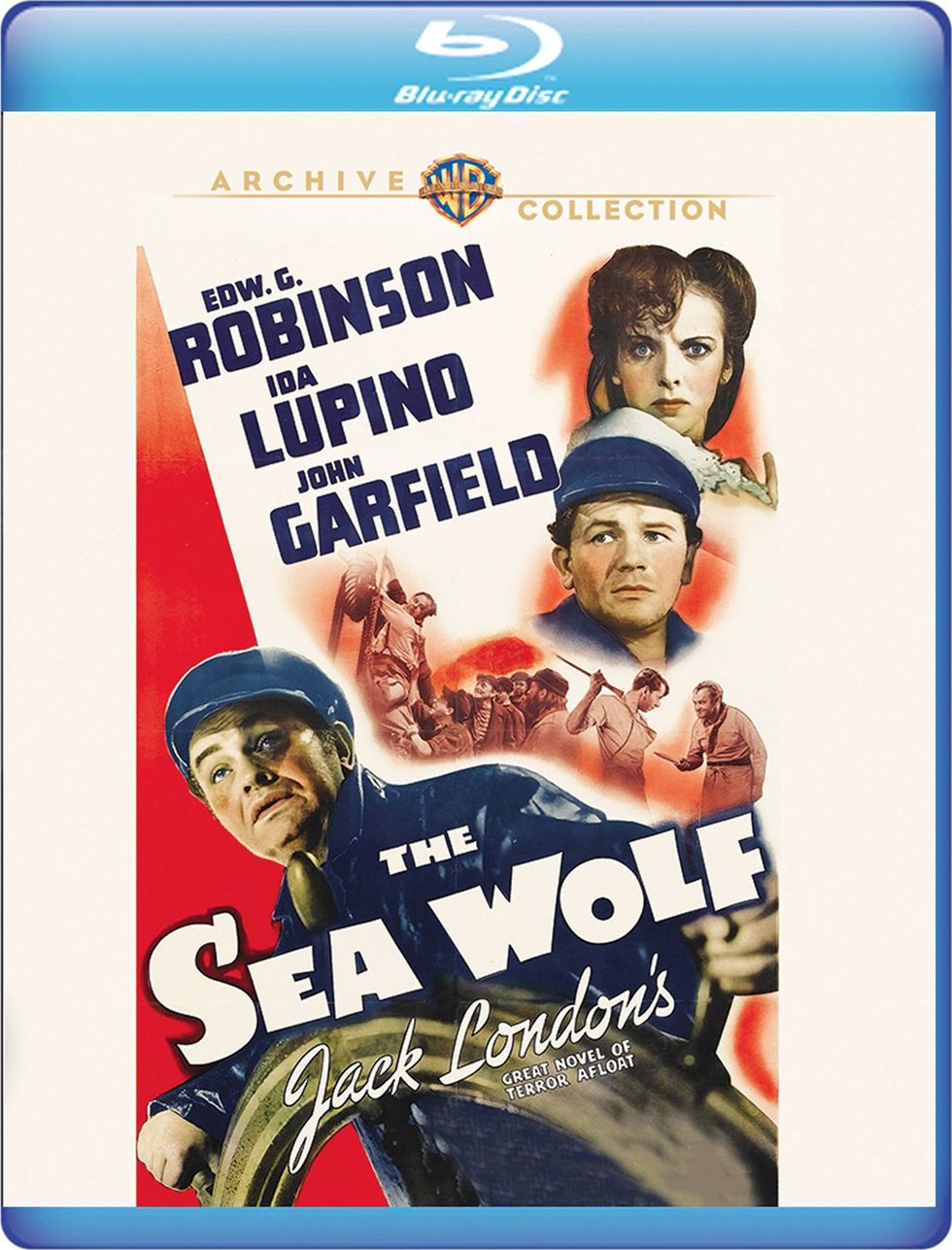 Based on a novel by Jack London, Edward G. Robinson plays the brutal, captain of the Ghost, a ship filled with miscreants and crooks -- not to mention two castaways, a writer (Alexander Knox) and a woman with a shady past (Ida Lupino). John Garfield plays a man chased by police who becomes part of this doomed crew. Beautifully directed by Michael Curtiz, this is the first time audiences have seen the uncut 100-minute original print in years. The film was drastically cut to fit double bills after its release.
The Lift (Blue Underground)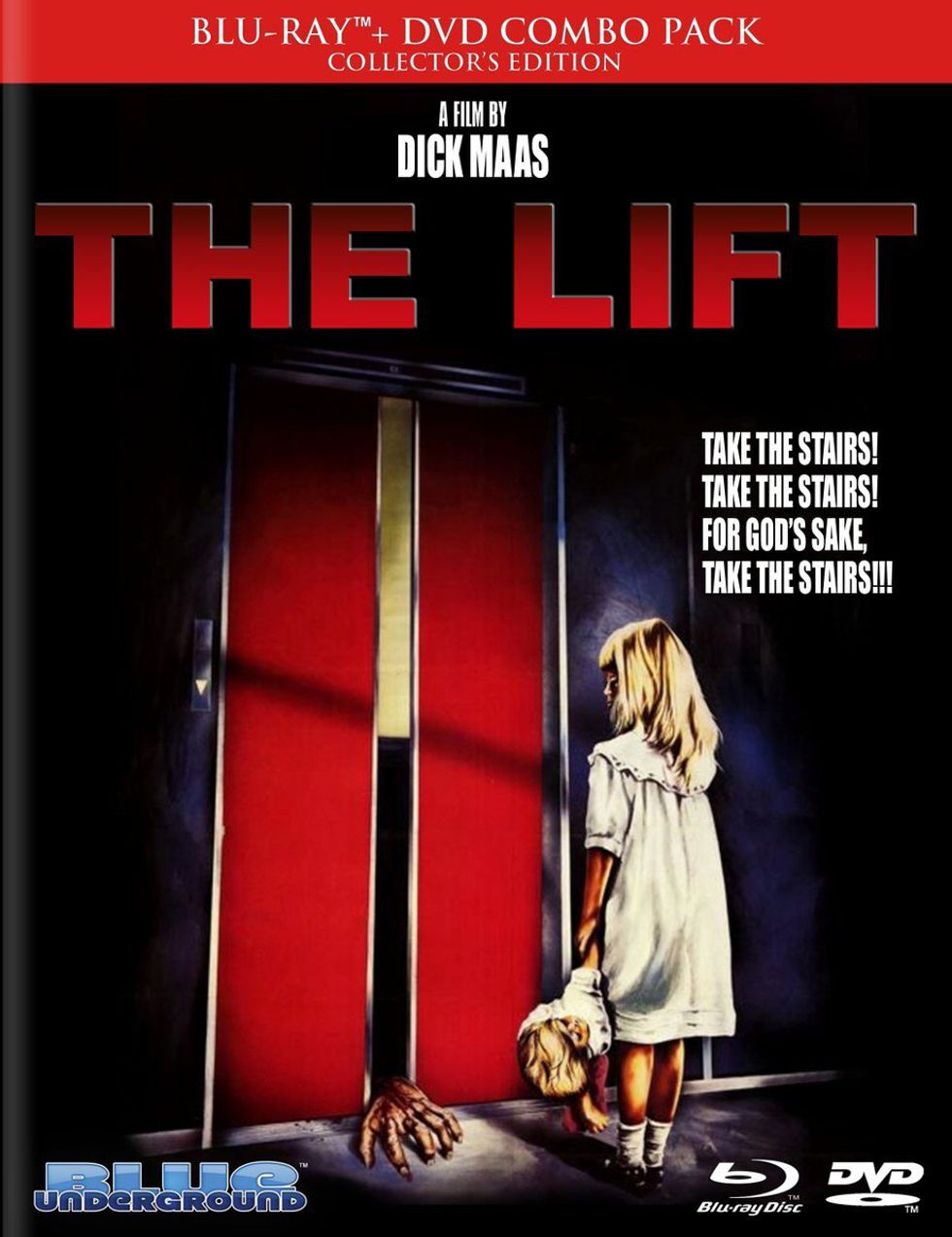 "For God's sake- take the stairs…take the stairs!" was the ad campaign for this gloriously goofy 1983 Dutch horror movie about a killer elevator directed by Dick Maas (Amsterdamned). Set in a modern office building a repairman suspects that dark supernatural forces are controlling the mechanism. He joins forces with a journalist to uncover the deadly secret. Another stellar restoration from Blue Underground, which also put out Dick Maas's 2001 killer elevator movie Down which stars James Marshall (Twin Peaks) and Naomi Watts. That ad campaign was: "Your next stop is hell!"
Midsomer Murders (Set 19 Pt. 2) (Acorn)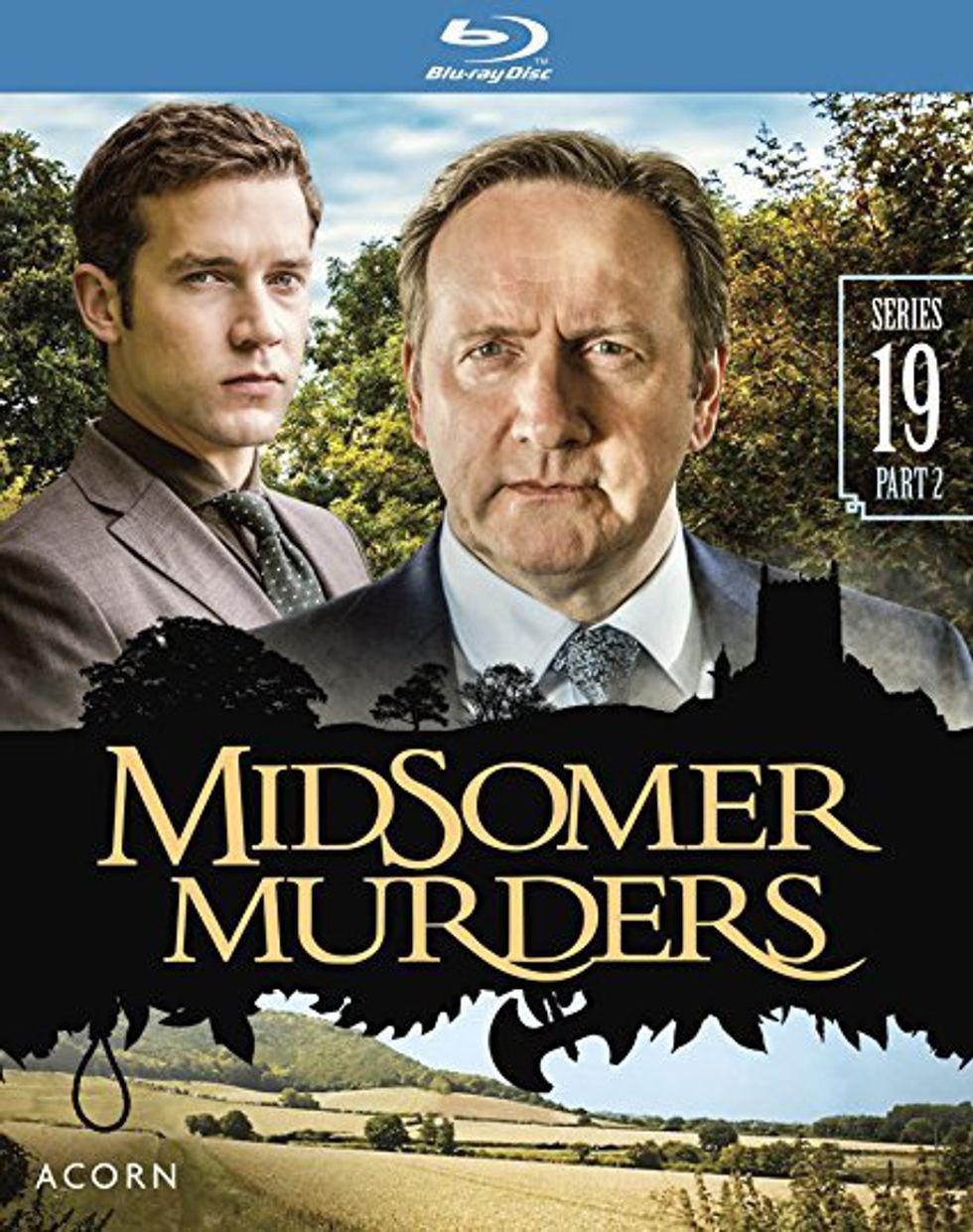 It's been years since Neil Dudgeon as DCI John Barnaby took over the helm from John Nettles, and the mysteries have gotten ever better, all set in weird, bucolic little English villages bristling with secrets, madness, and weird murders. It's impossible to figure out the killer right up until the satisfying end. There have been many DS assistants through the years (Troy!!!) but this season's Jamie Winter (played by the incredibly sexy and terrific Nick Hendrix) is an all-time best.
The Corpse Grinders (Vinegar Syndrome)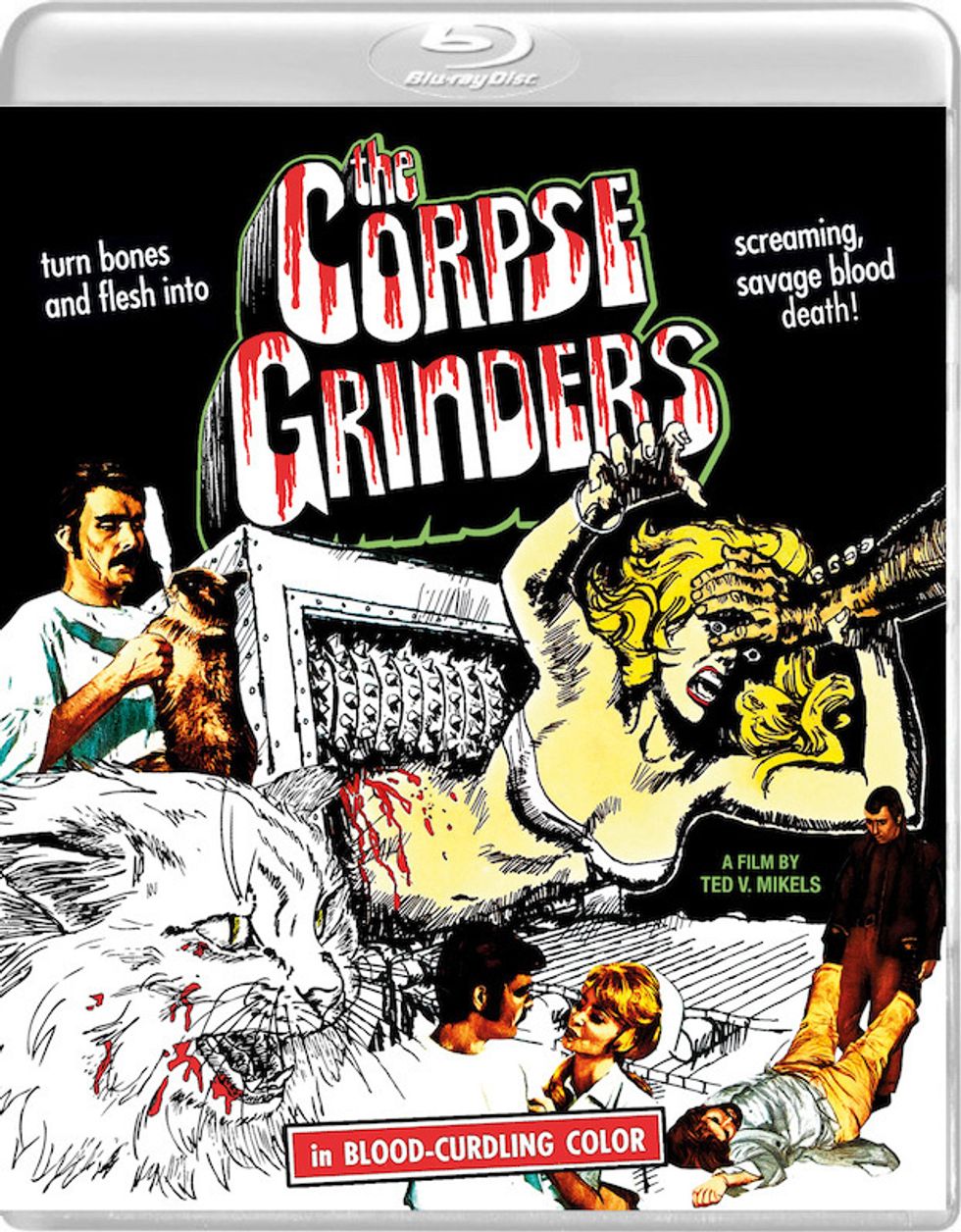 Cult director Ted V. Mikels' uniquely loony 1971 horror film about the Lotus Cat Food Company whose secret ingredient is that they are using dead bodies unearthed from graves for their product, which causes the kitties to attack their owners. Filled with weirdos, half-wits, evil doers and psychopathic cats -- what more can one want from a movie?

Popcorn (Synapse)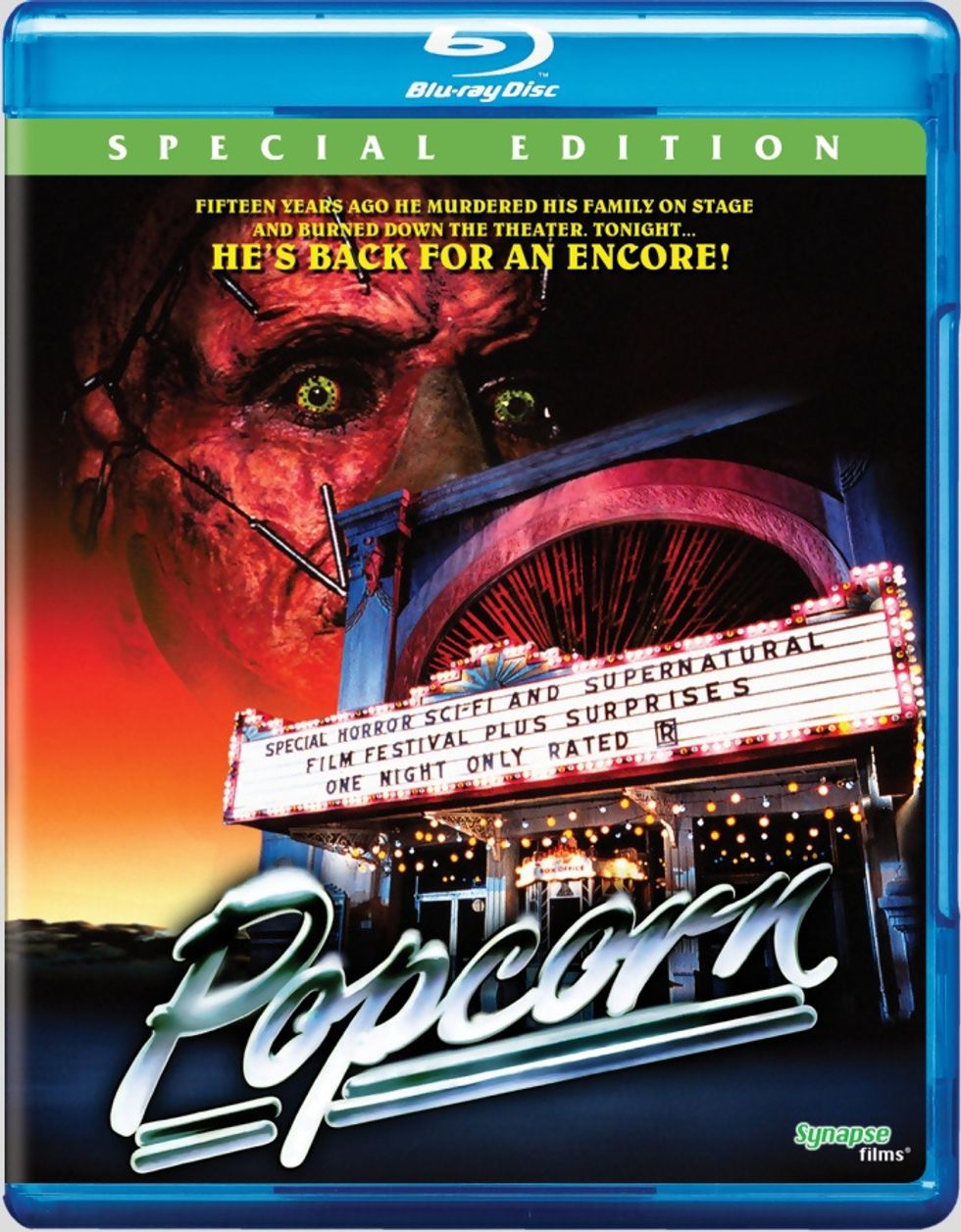 A movie theater set to be torn down is used for an all-night gimmick-heavy horror-thon to raise money for a high school film studies class. But a mask-wearing killer stalks the picture show that night. Directed by Mark Herrier, the movies-within-the movie were directed by Alan Ormsby. Co-starring Dee Wallace Stone, Tony Roberts and Ray Walston. This was shot in Kingston, Jamaica and looks great on Blu-ray.

Brigadoon (Warner Archive)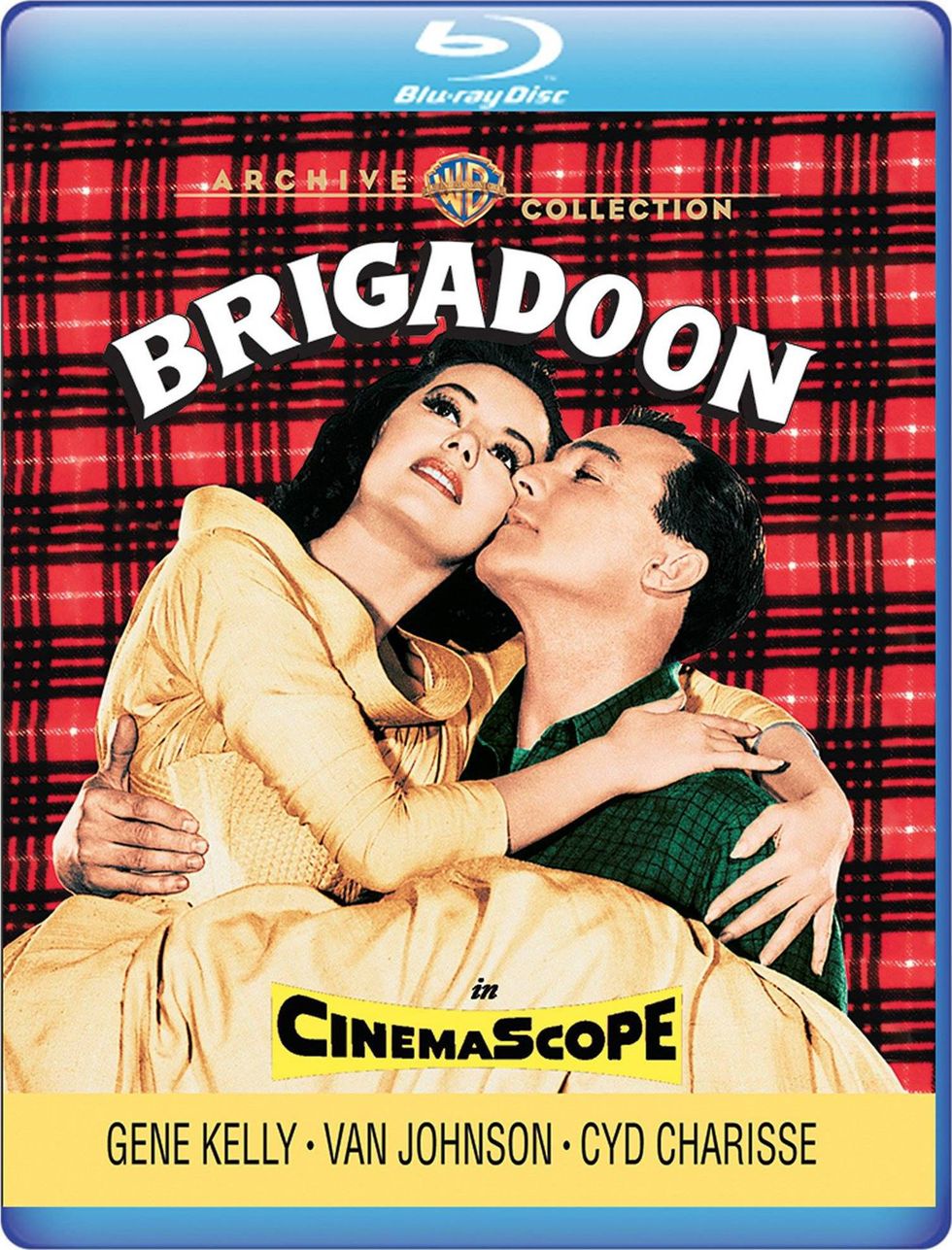 Stunning looking Blu-ray of the 1954 film version of the hit Broadway play by Alan Jay Lerner & Frederick Lowe. Two Americans (Gene Kelly and Van Johnson) hunting in the Scottish hills come upon a magical town that only reappears every 100 years for one day. With truly stylish direction by Vincent Minnelli, athletic and graceful choreography by Gene Kelly and colorful costumes by Irene Sharaff. The real magic belongs to Cyd Charisse, truly one of the most graceful, elegant and beautiful dancers ever to appear on screen.
It Comes At Night (Lionsgate)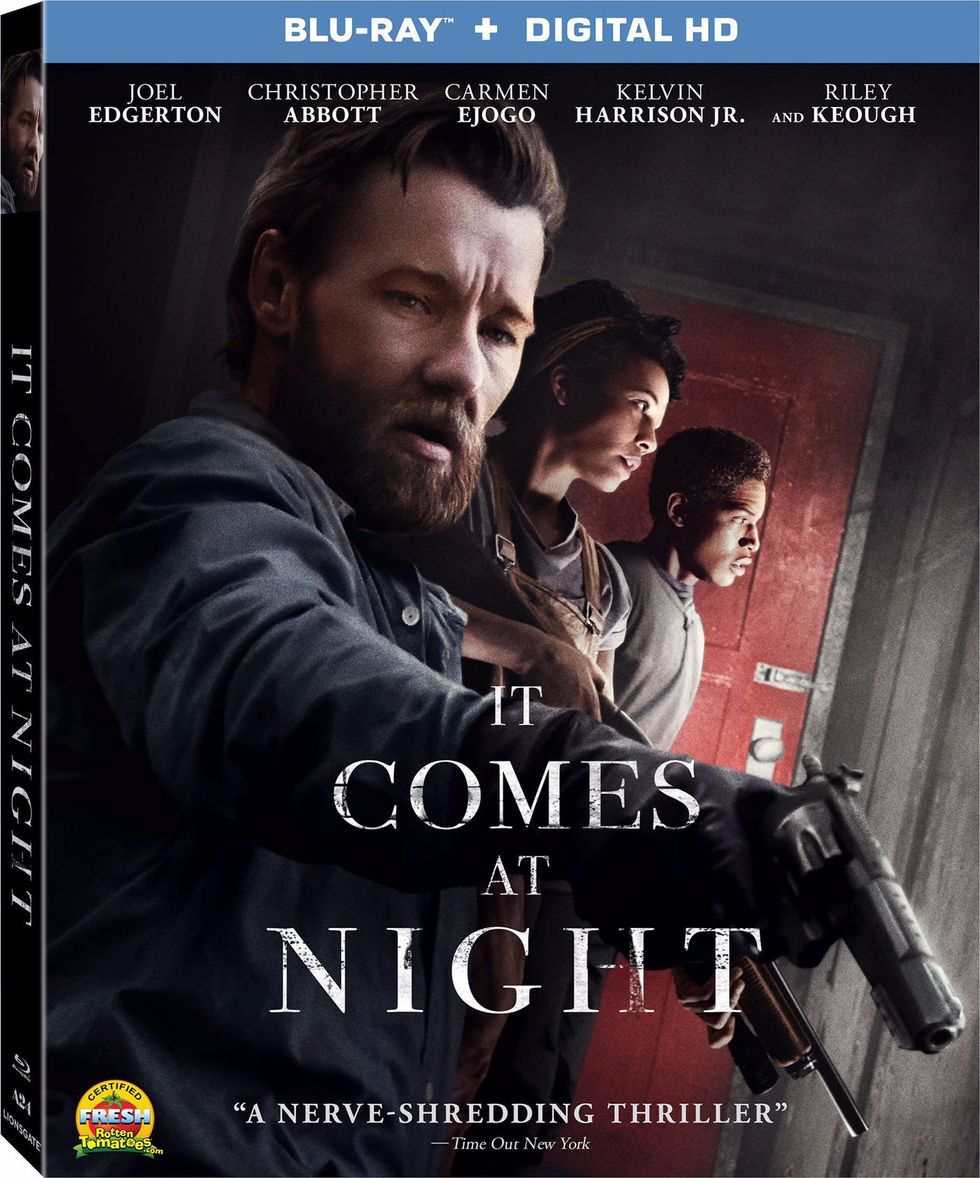 A grim, apocalyptic film starring Joel Edgerton as a dad who has boarded up and turned their remote country home into a military bunker after an unexplained viral outbreak has destroyed their world. Christopher Abbott and Riley Keough play a young couple they encounter. They are warily asked to move in with dire results. Directed by the talented Trey Edward Shults (who made the brilliant Krisha), it's darkly poetic and devastatingly bleak.
The Poughkeepsie Tapes (Scream Factory)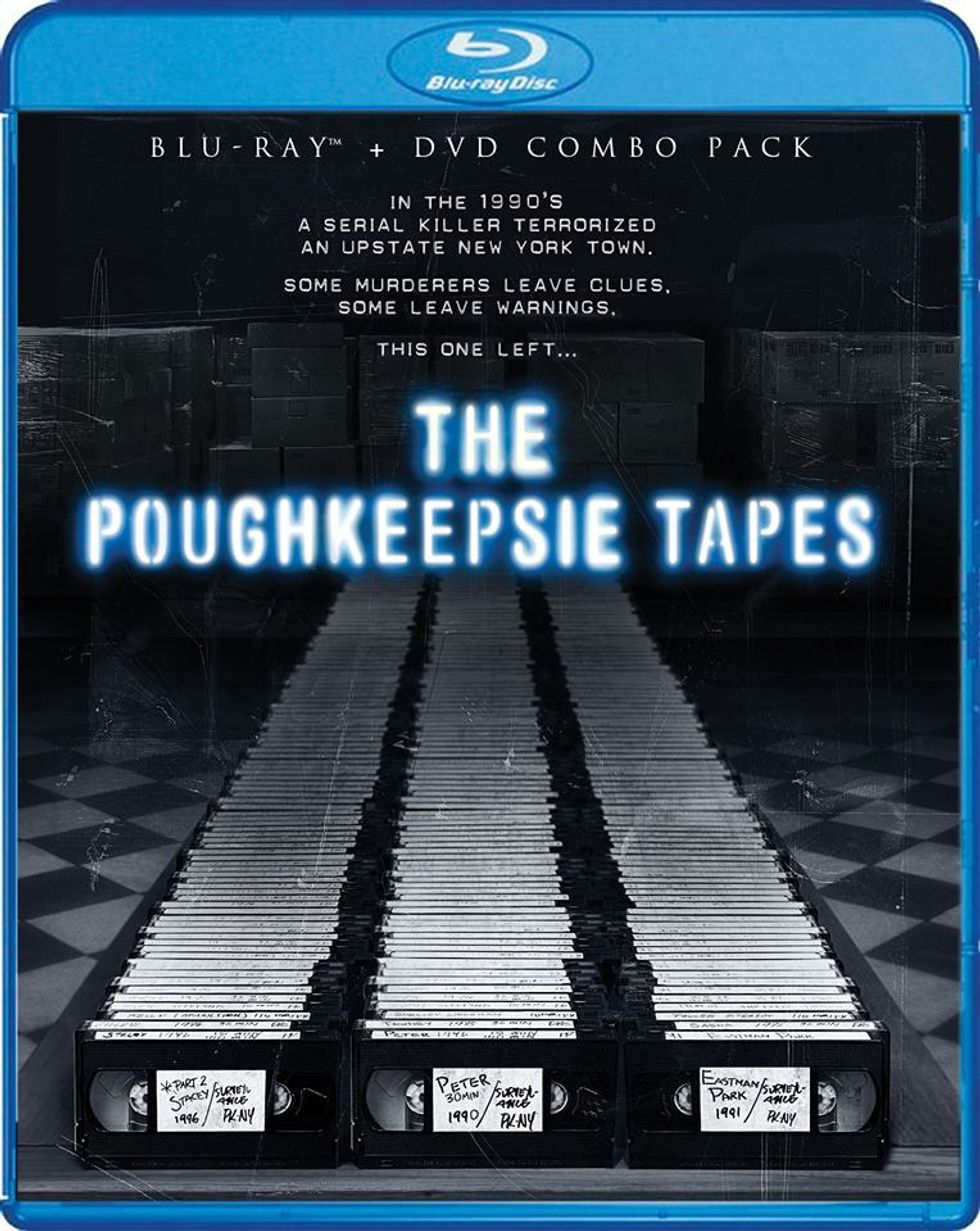 A monumentally disturbing shocker by director John Erick Dowdle about a serial killer in the New York/Poughkeepsie area who left a series of snuff videos of his murders for the police to find. Told in a documentary-like fashion, it's a movie that does its job almost too well, and caused such a stir when it played film festivals that it's been unfairly languishing on the shelf since 2007. The movie is pretty damn creepy, so you have been warned.
Porky Pig (Warner Archive)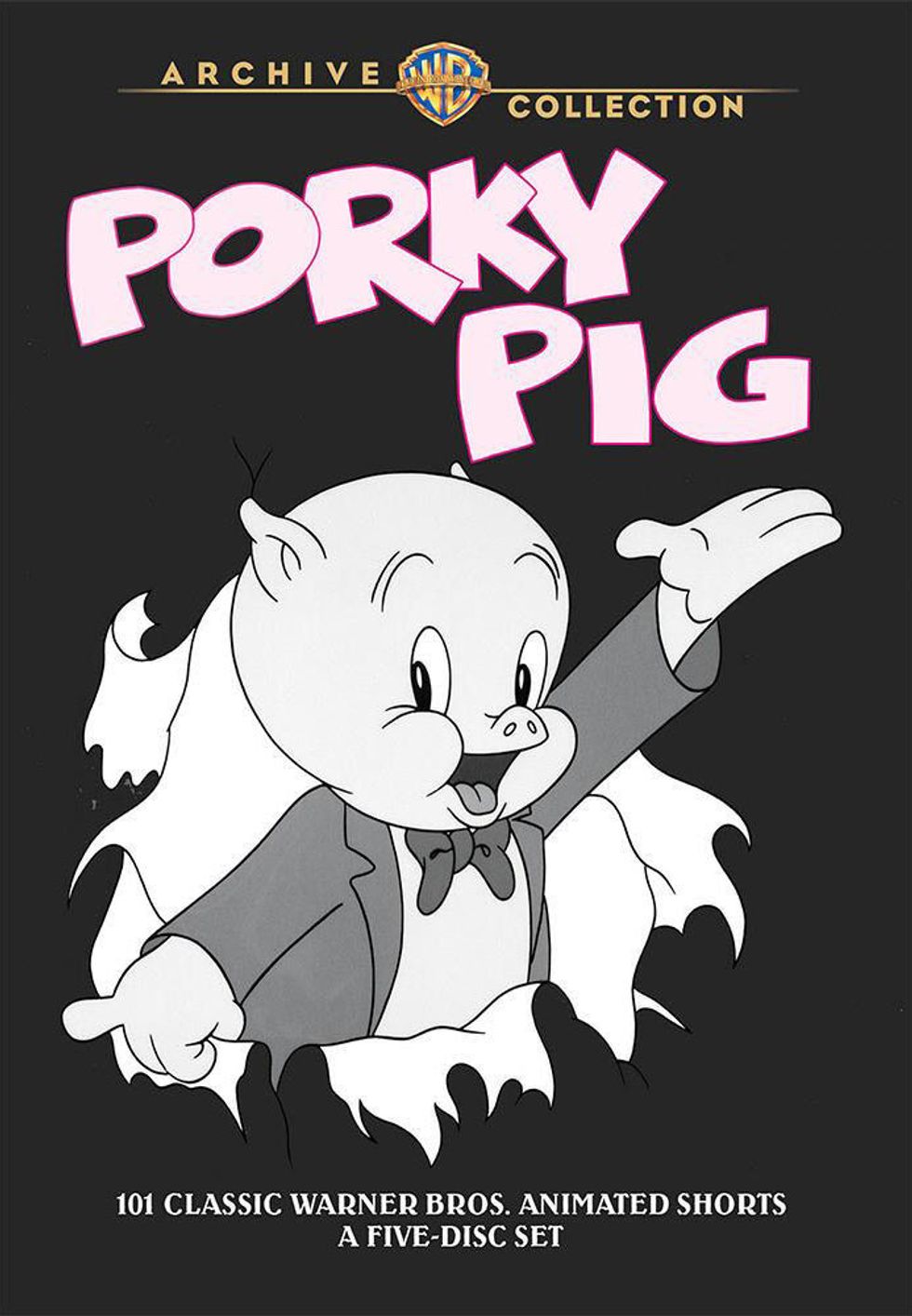 This astonishing 101 classic Warner Brothers cartoon collection is on DVD and it's a must own. It's chronologically shown on five discs with commentary on certain shorts, but the cartoons themselves are hilarious, witty, outrageous, and beautifully drawn with riotous vocals. Disc one has an early color one, "I Haven't Got A Hat," which is beyond sublime and disc three is when the cartoons really go bonkers and includes the comic masterpiece "Porky In Wackyland."
The Devil's Candy (IFC)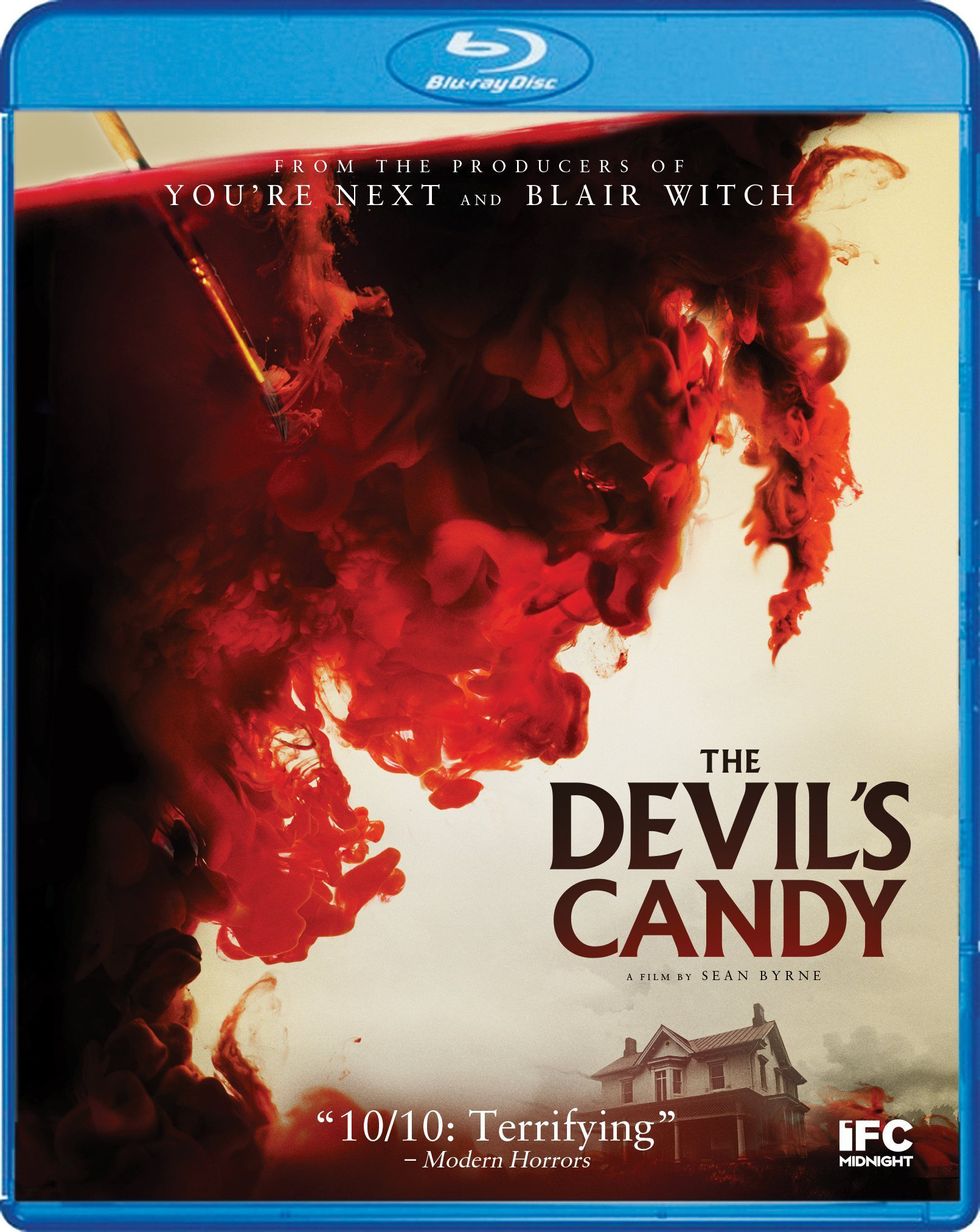 Another gem from director Sean Byrne (The Loved Ones) about a painter (Ethan Embry) who moves his wife (Shiri Appleby) and daughter (Kiara Glasco) to a remote farmhouse. He loves his family, loves heavy metal but slowly gets demonically possessed and his art takes a dark turn. Also, a hulking killer (Pruitt Taylor Vince) is headed for the house. Ethan Embry gives a great physical and emotionally powerful performance.
Sign Up For The Morning PAPER