This treasure trove of obscure, oddball, and just plain berserk Blu-rays keep on coming, and in the year where everyone proclaims the "disc" is dead, for movie freaks this is absolutely the golden age. Movies thought to be lost to VHS garbage bins now appearing digitally restored, with director's commentary, and hosts of extras. Here are 13 upcoming Blu-rays that will break your brain: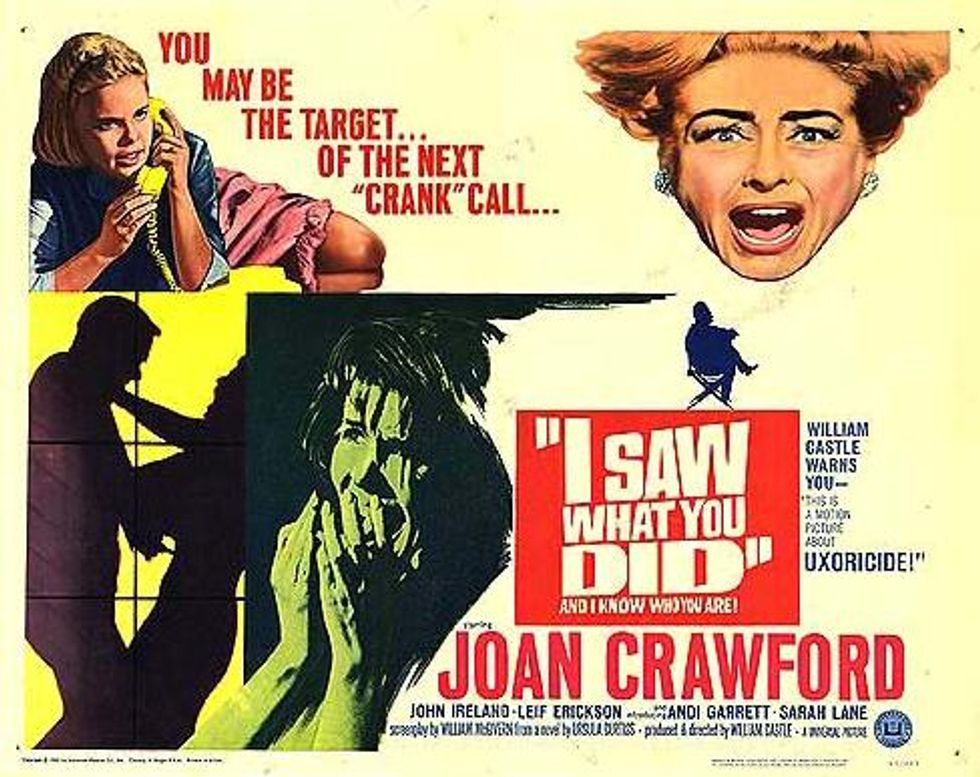 I Saw What You Did (Scream Factory)

Legendary gimmick director William Castle's (The Tingler) thriller about two teen girl babysitters at a remote country home who prank people on the phone by calling and saying: "I saw what you did, I know who you are." They unfortunately call a man (John Ireland) who has just stabbed his wife to death and he tracks them down. Joan Crawford (wearing one of the largest, gaudiest, necklaces in film history) plays the killer's next door girlfriend. The posters screamed: "This is a motion picture about Uxoricide!"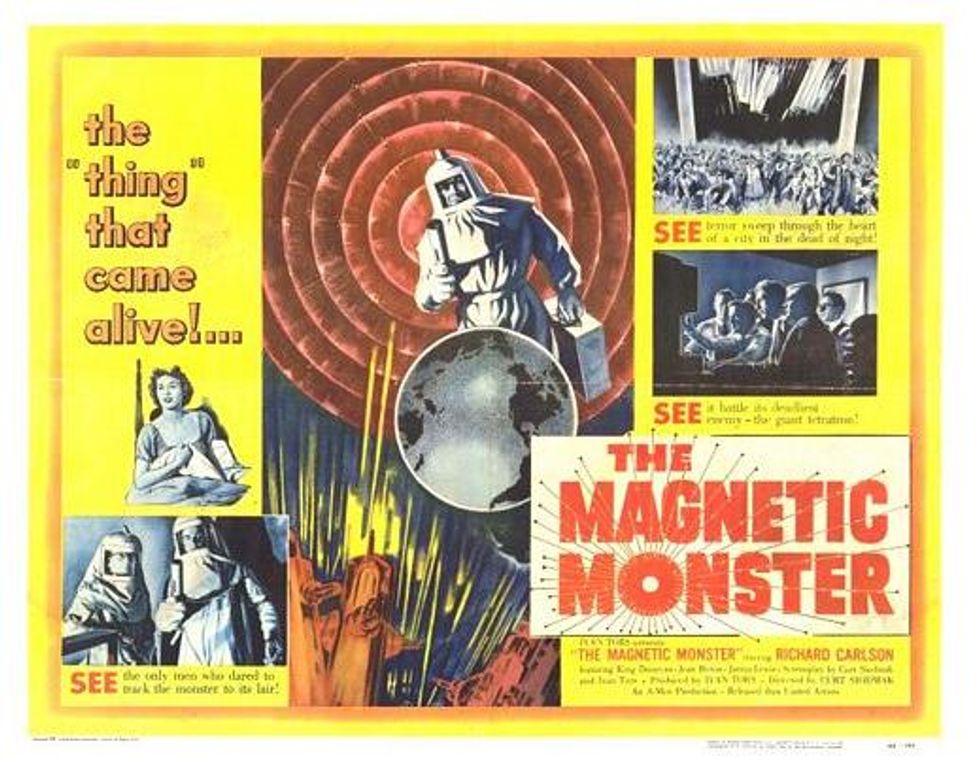 The Magnetic Monster (Kino Lorber)

Really excellent 1953 sci- film, crisply directed by Curt Siodmak and starring Richard Carlson about an unstable radioactive element that multiplies in size and devours electrical energy around it. "I like this world- let's keep it in one piece. At least, let's try…" says a military man at one point. Some segments in the film are lifted from the German 1934 sci-fi film Gold.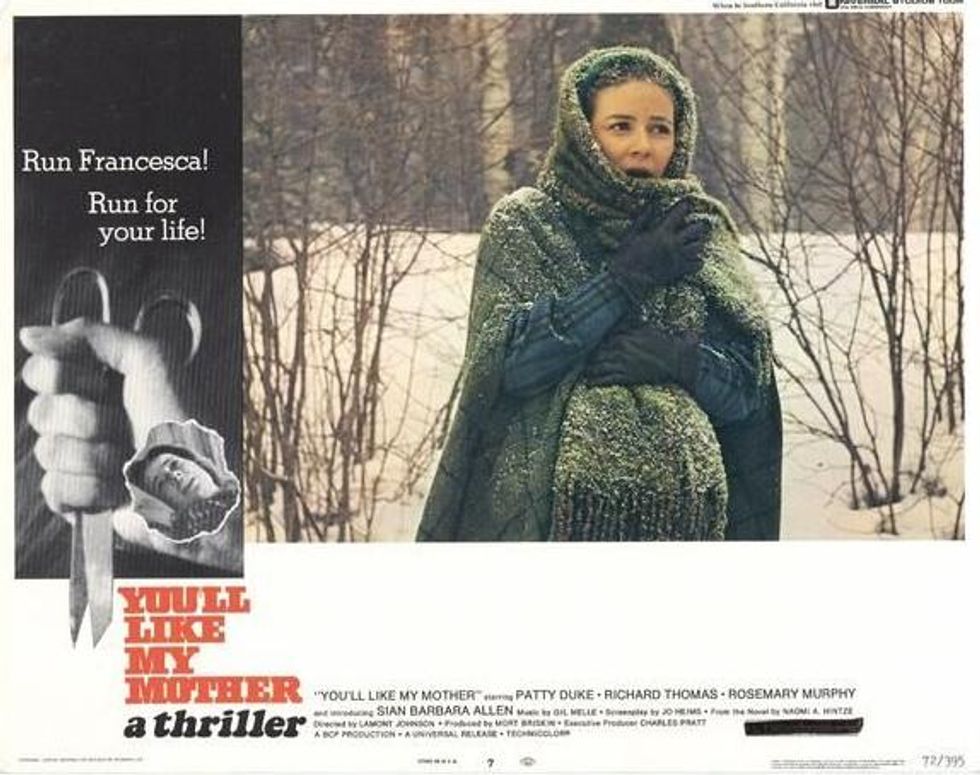 You'll Like My Mother (Scream Factory)

Above average suspense 1972 film well directed by Lamont Johnson starring Patty Duke as the very pregnant wife of a soldier killed in Vietnam who travels to frigid Minnesota to meet her mother-in-law (Rosemary Murphy) for the first time only to get snowed in with the surprisingly hateful woman and a psycho/rapist nephew (Richard Thomas). Her only ally is a mentally challenged girl (excellent Sian Barbara Allen). One of the Special Features has candid funny recent interviews with Richard Thomas and Sian Barbara Allen.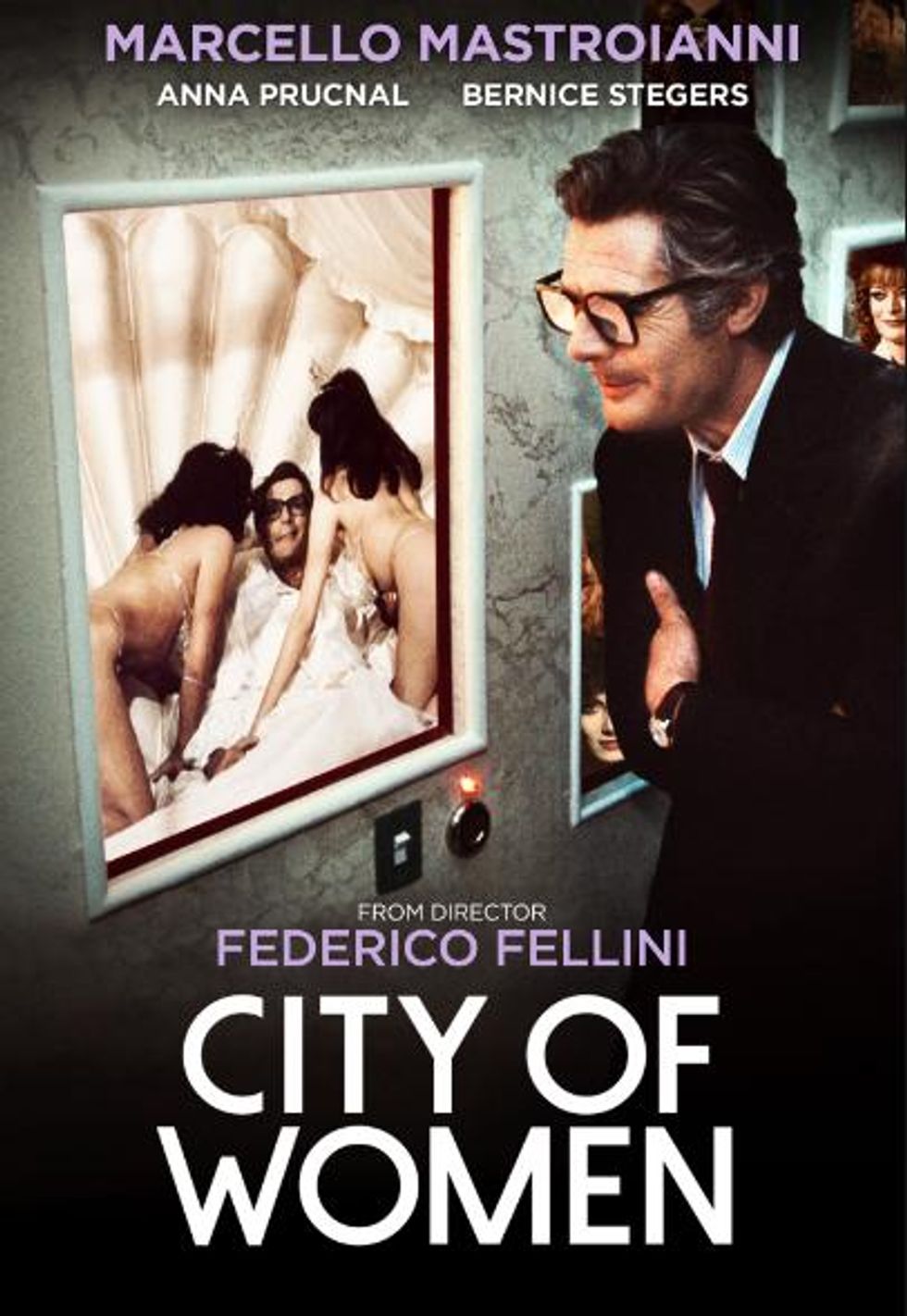 City of Women (Cohen Film Collection)

Federico Fellini's 1980 film starring his muse Marcello Mastroianni who follows a beautiful woman off a train and ends in a hotel overrun with rabid feminists where he cannot escape from. Surreal and hardly subtle but there is wild anarchic energy to Fellini's dream logic. Gorgeously restored with a documentary on the making of the film.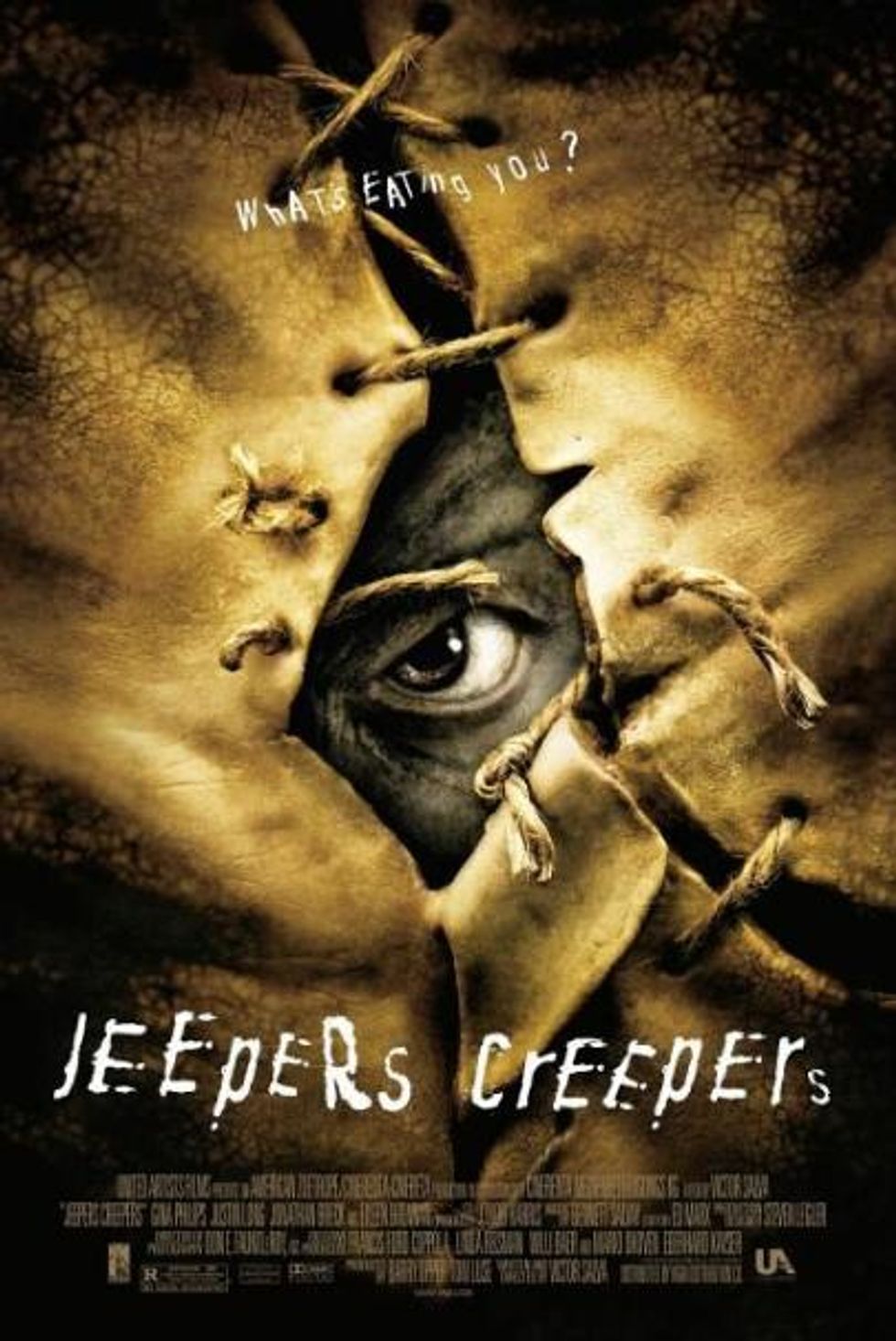 Jeepers Creepers/Jeepers Creepers 2 (Shout Factory)

Collector's Editions of director Victor Salva's frighteningly subversive creation which begins with a brother (Justin Long) and sister (Gina Philips) on a road trip being chased by an unstoppable ancient winged creature who returns every 23 years to feed. The second film is about a bus full of athletes attacked by the monster. Jonathan Breck is chilling as the demonic "Creeper" in these two horror gems.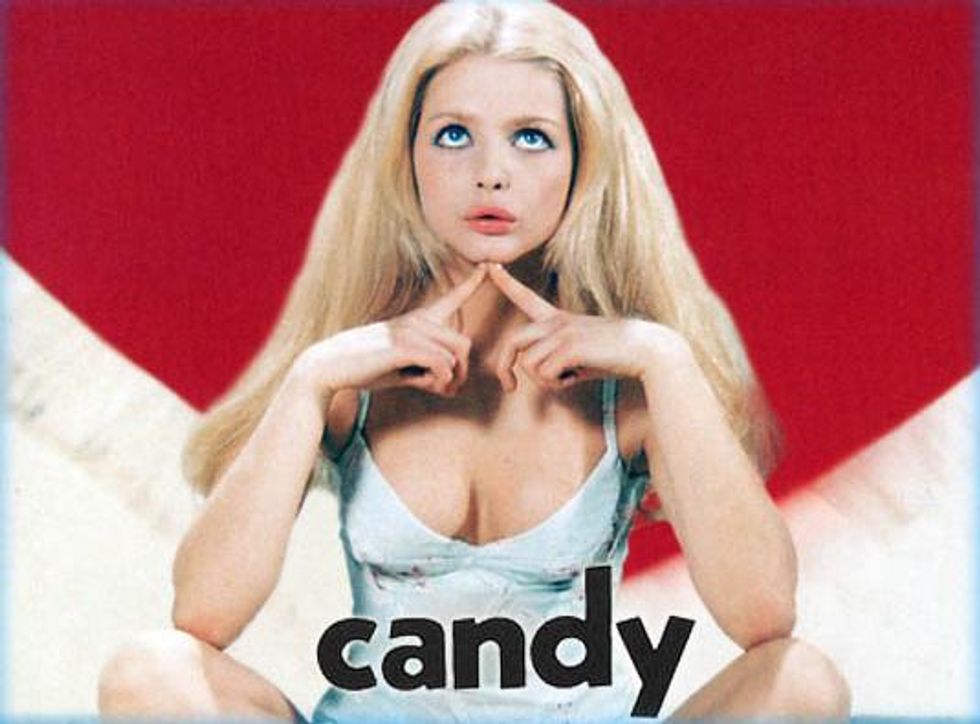 Candy (Kino Lorber)

All-star psychedelic fiasco based on the racy novel by Terry Southern & Mason Hoffenberg about a sweet virginal girl (Ewa Aulin) and her sexual odyssey. With Richard Burton as decadent poet, Ringo Starr as a Mexican gardener, Marlon Brando as an amorous guru, Charles Aznavour as a hunchback, you really have to see this insane mess to believe it. Right up there with Myra Breckinridge in jaw-dropping splendor.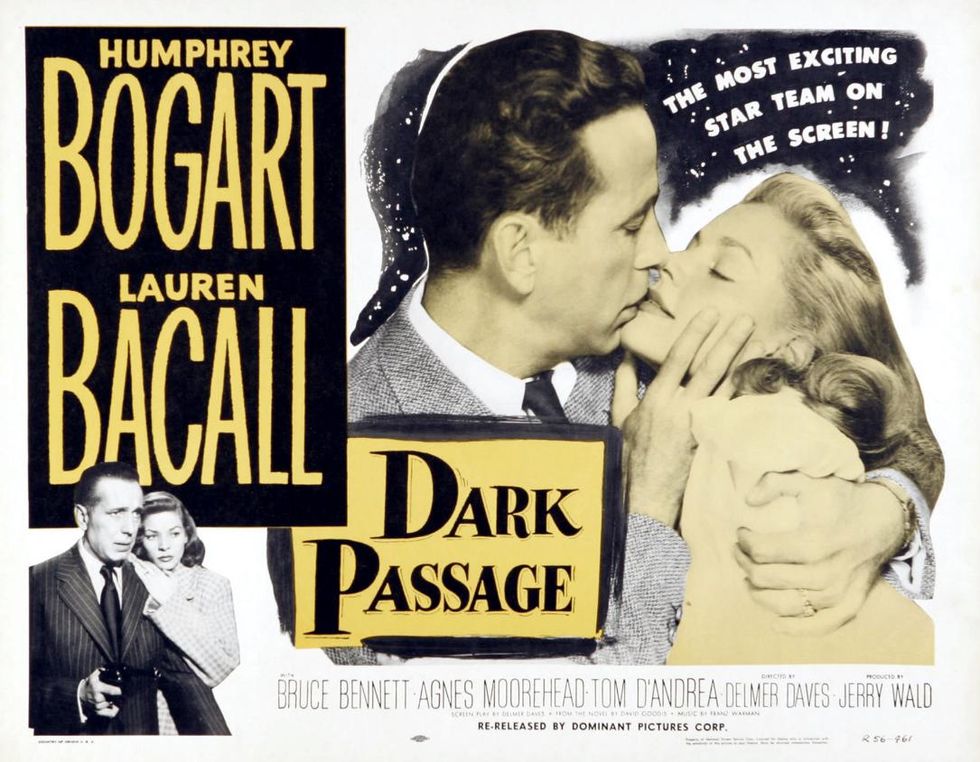 Dark Passage (Warner Archives)

Fascinating, underrated thriller by Delmer Daves which begins with a point-of-view camerawork of a man escaping from prison trying to clear himself of the murder of his wife. His has his face altered by a doctor, is nursed to health by a mysterious woman (Lauren Bacall) and when the bandages from his face are removed he's Humphrey Bogart.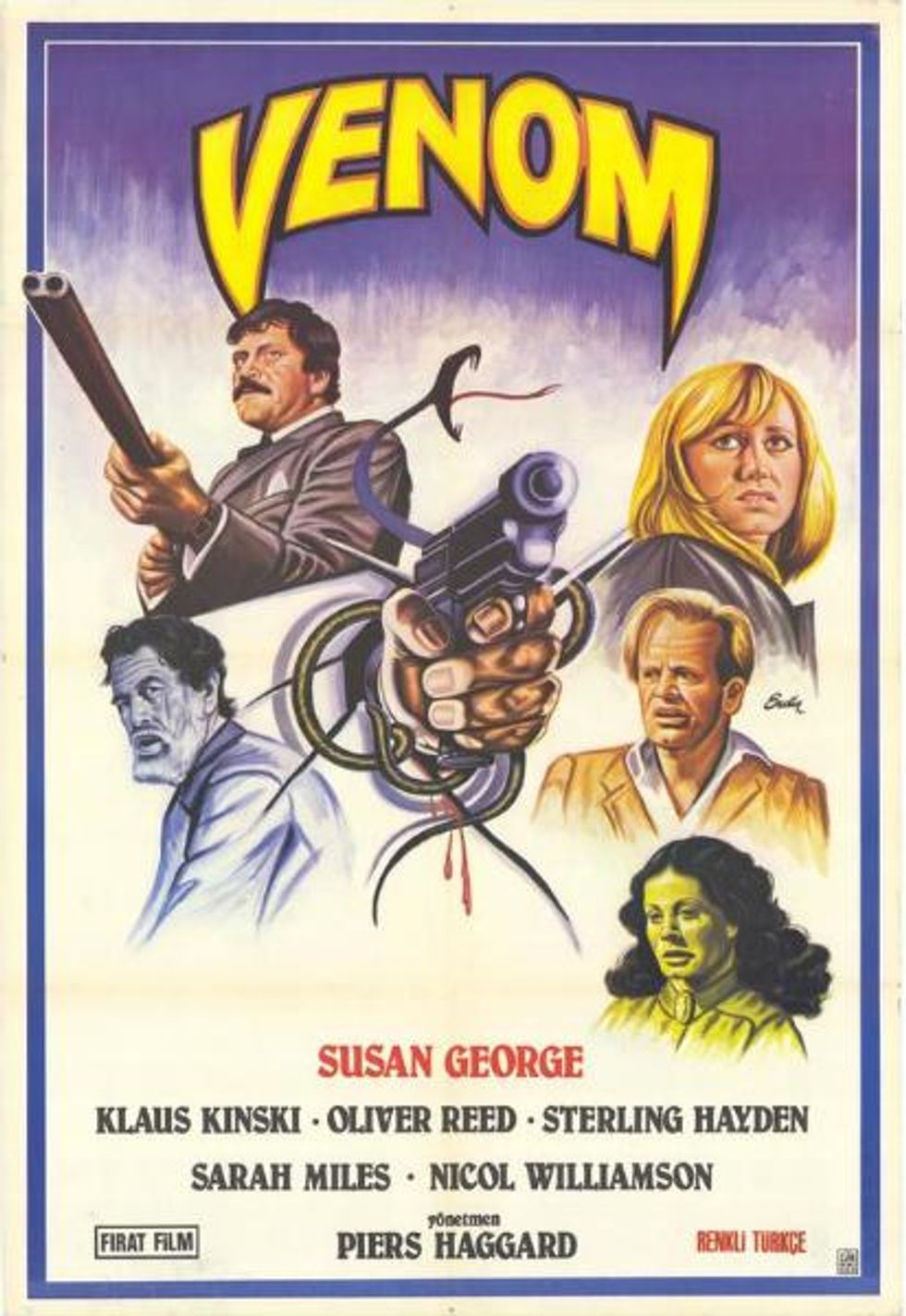 Venom (Blue Underground)

A calculated plot to kidnap the child of a wealthy couple by a chauffeur (Oliver Reed), a maid (Susan George) and a terrorist (Klaus Kinski) goes awry thanks to a deadly Black Mamba snake loose in the house. This handsome Blu-ray/DVD combo is suspenseful and great fun.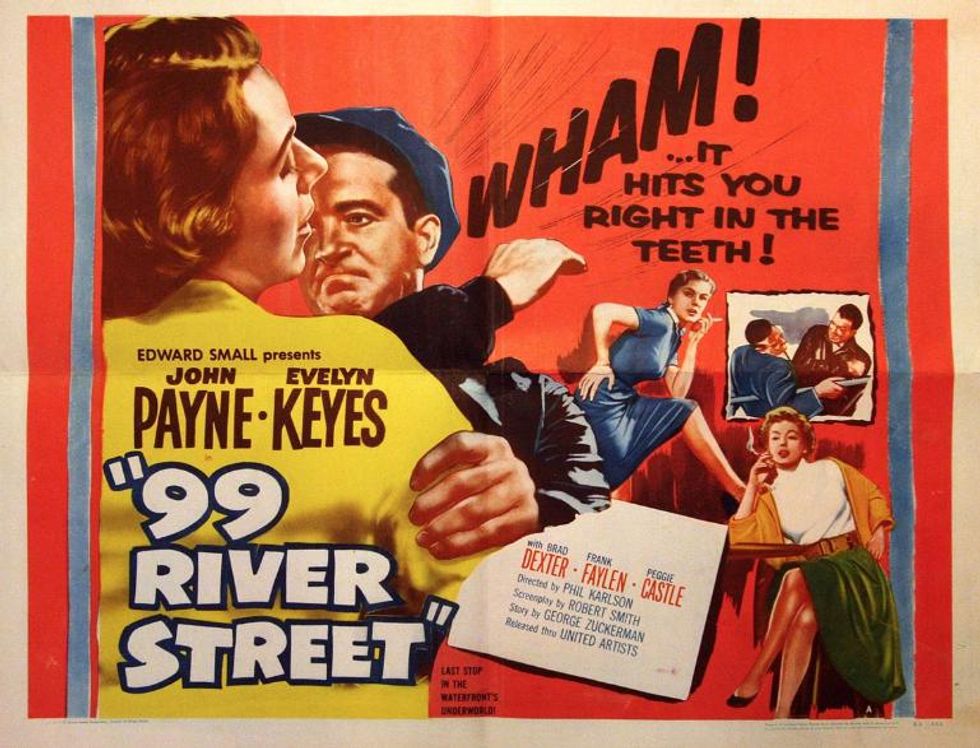 99 River Street (Kino Lorber)

Little known but fabulous film noir by Phil Karlson starring John Payne as a cab driver, and former boxer, who is accused of murdering his wife. He races through the shadowy night, along with an actress (Evelyn Keyes) he has just met, trying desperately to clear himself of the crime. I can't stress enough how damn good this movie is- and to see it restored on Blu-ray is revelatory.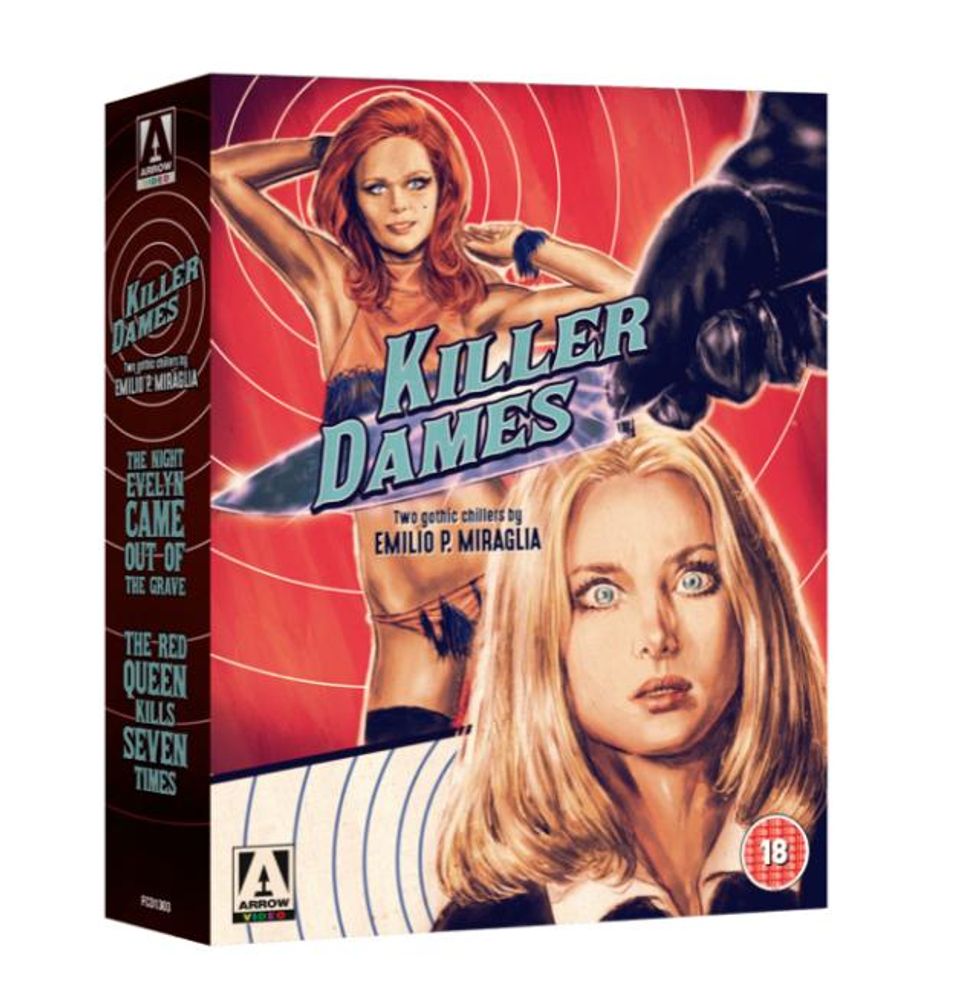 Killer Dames: The Night Evelyn Came Out Of The Grave/The Red Queen Kills Seven Times (Arrow Films)

4 disc limited edition (stunningly restored) containing two enjoyable Italian chillers by director Emilio P. Miraglia. The Night Evelyn Came Out Of The Grave (1971) is about a decadent aristocrat haunted by the vengeful spirit of his late wife. The Red Queen Kills Seven Times (1972) A castle is haunted by a murderous, mysterious, cackling female figure in a red cloak- could she be the legendary "Red Queen" who ancestors say returns every hundred years to claim seven lives?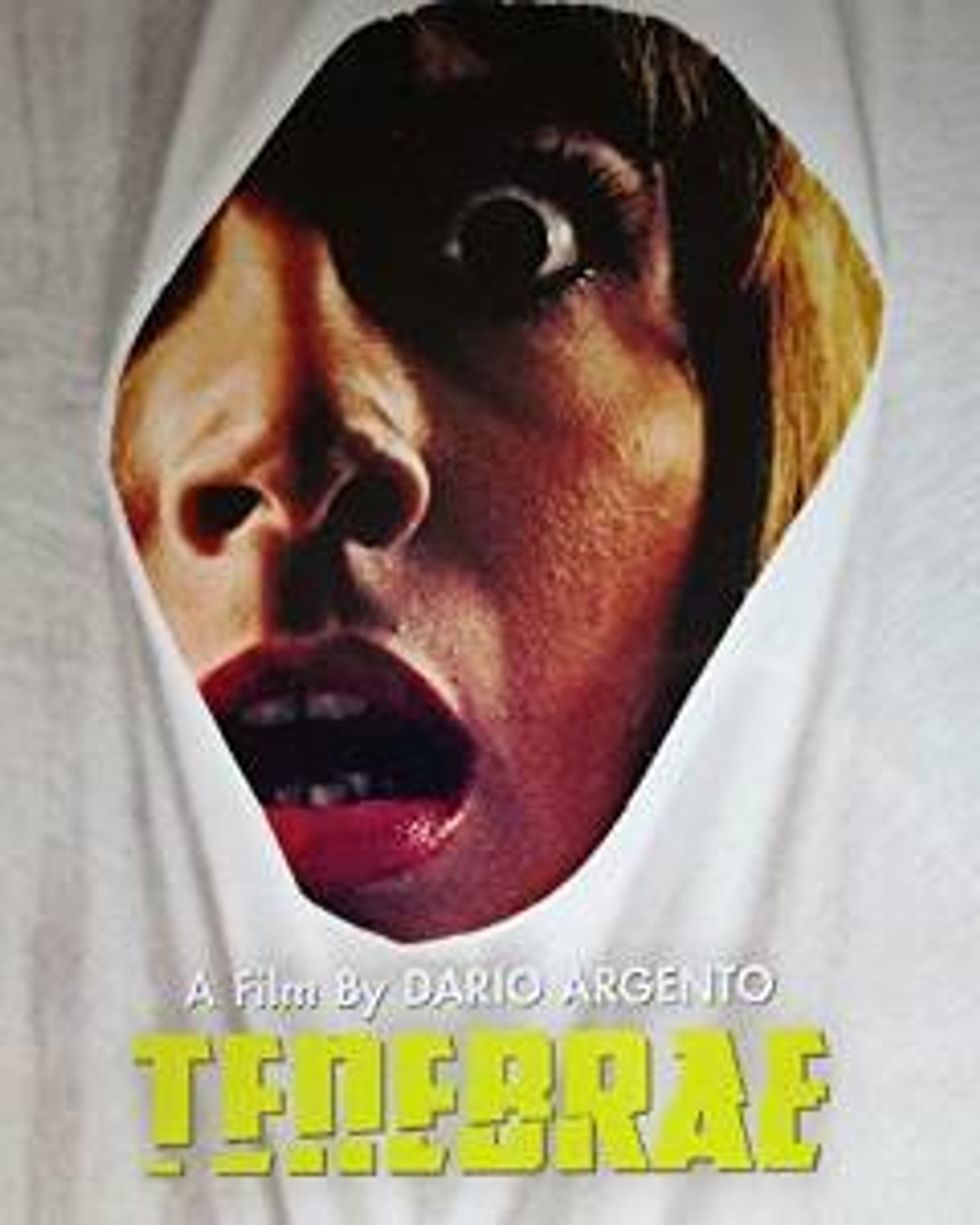 Tenebre (Synapse)

Italian horror maestro Dario Argento's 1982 masterwork starring Anthony Franciosa as an American novelist in Rome tracking down a serial killer using his novel as inspiration. Also co-starring John Saxon and the fabulous Daria Nicolodi. Argento shifted from his color drenched nightmares like Suspiria to suffuse this with plenty of sunlight and architecturally challenging camerawork, but still with plenty of blood. This limited special edition includes the Blu-ray, DVD and soundtrack and has been lovingly restored from the uncut negative. I slept with this Blu-ray the first day I got it.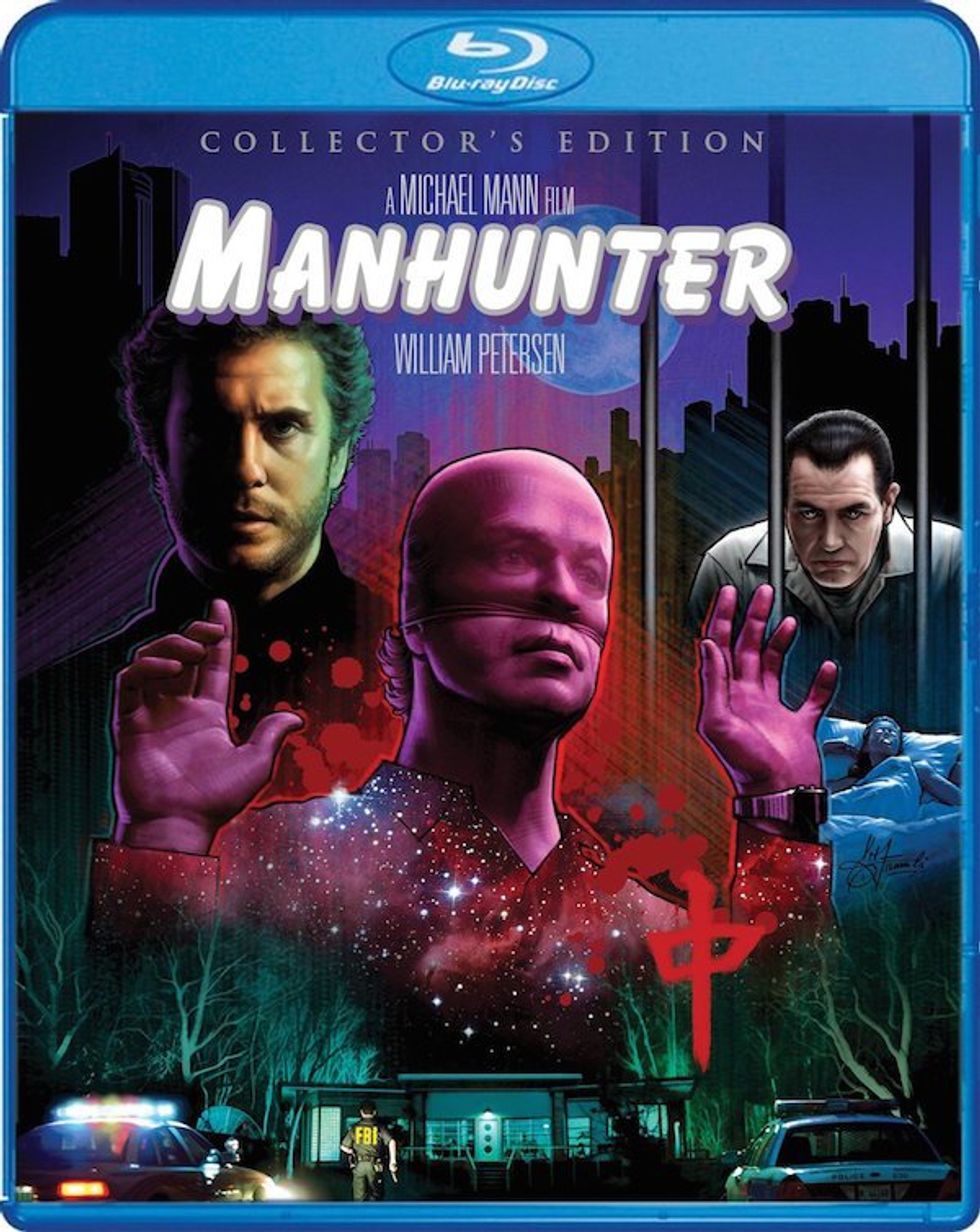 Manhunter (Scream Factory)

Michael Mann's stylish, suspenseful, 1986 version of author Thomas Harris's prequel to The Silence Of The Lambs- Red Dragon. William Peterson is fantastic as FBI profiler Will Graham who is brought of retirement to track The Tooth Fairy killer. It also brings him back in contact with imprisoned maniac Hannibal Lecktor (Brian Cox) who he captured. Stunning cinematography by Dante Spinotti this restored HD 2 disc set also includes the slightly longer director's cut.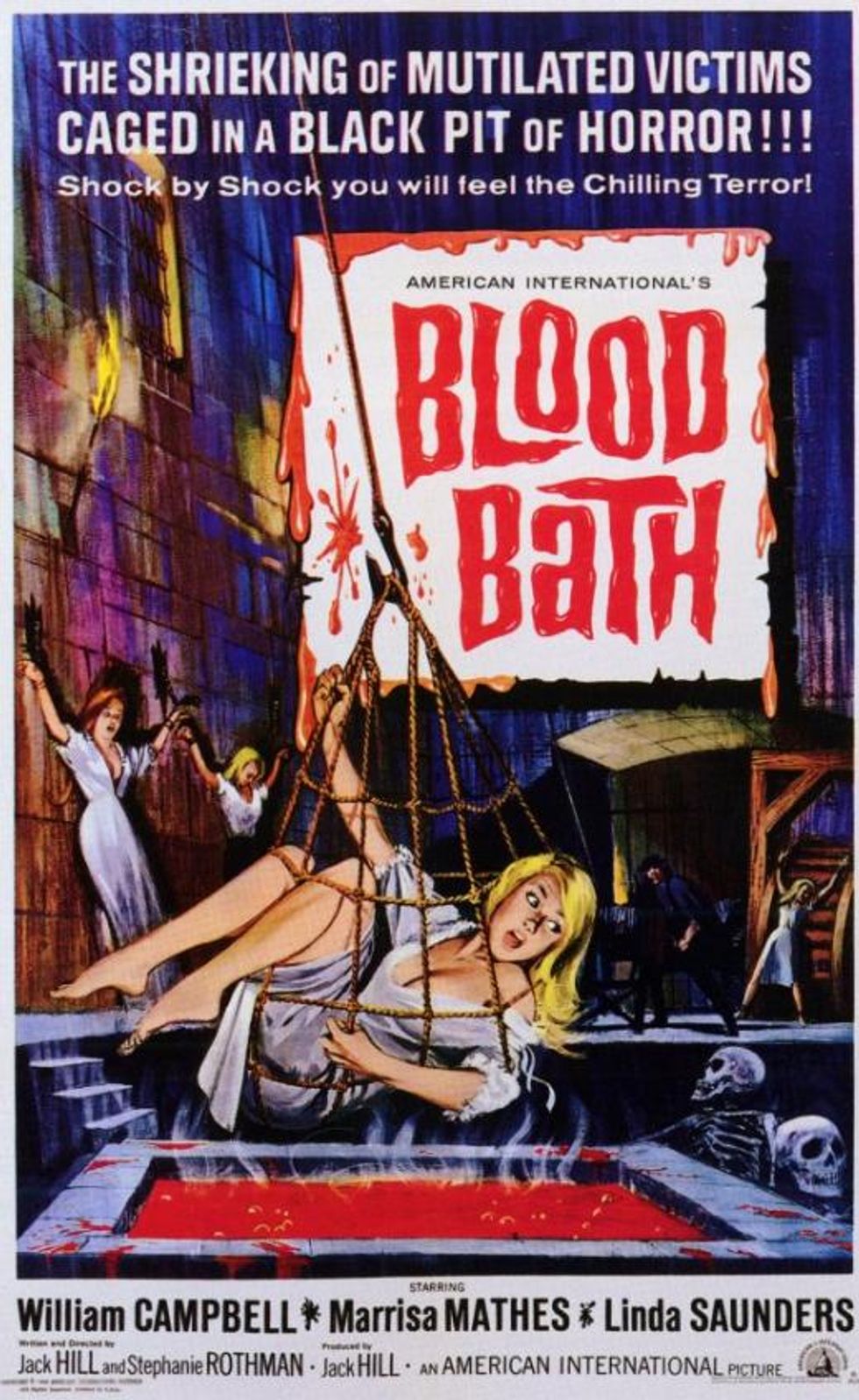 Blood Bath (Arrow Films)

Roger Corman produced this strange film with a wild history starring William Campbell and Patrick Magee that morphed into four entirely different films using directors Francis Ford Coppola (Apocalypse Now), Jack Hill (Coffy) and Stephanie Rothman (The Velvet Vampire) to film new scenes. This incredible 2 disc set includes every version: Operation Titian, is a crime thriller set in Dubrovnik about the stealing of a rare painting. Portrait In Terror is a more streamlined version of the same with a Ronald Stein score and some new footage. The eerie, atmospheric, Blood Bath is now set in Venice, California among beatniks, artists and modern dancers and is now a vampire story and includes actors Sid Haig, Sandra Knight & Jonathan Haze. Track Of The Vampire was the TV version of Blood Bath chopping some scenes and adding new material.