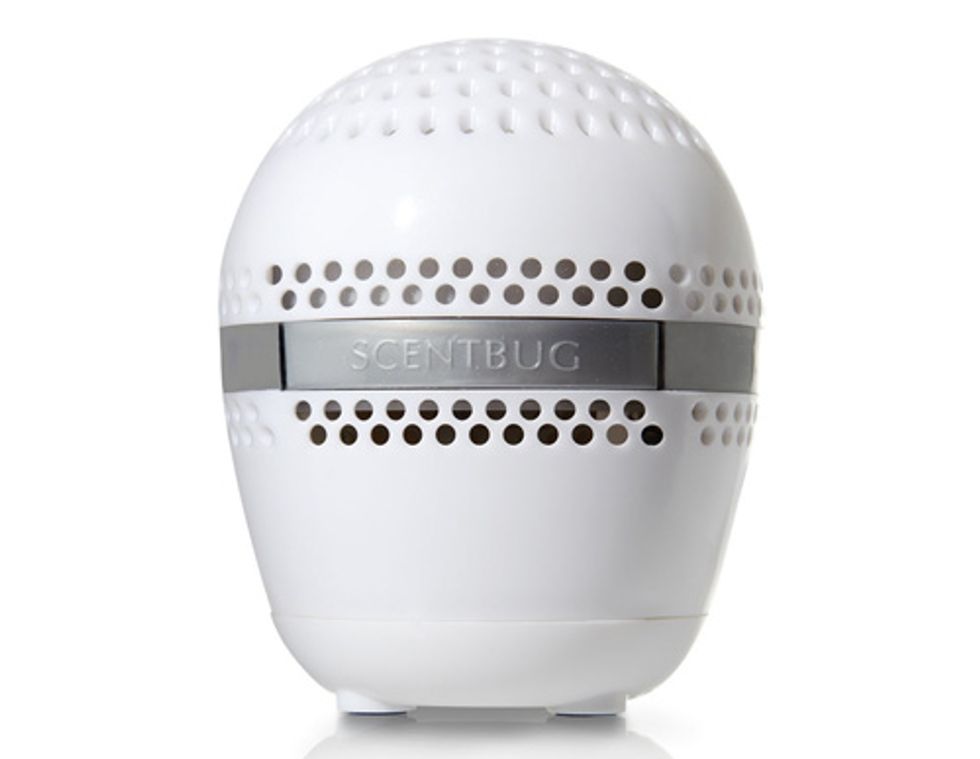 Harry Slatkin has been commonly referred to as The Nose for his incredibly precise and unparalleled olfaction. The New York Times baptized him the "king" of home fragrance and his devoted subjects are perhaps the ultimate proof that sometimes the quintessential luxury item isn't always unattainable.
This year Slatkin is introducing a brand new technology that will instantly transform a room. The Scentbug is the iPod of home fragrance products. This tiny and ultra modern device reminds me of a robot dreamt of by the geeks at Pixar. With the combination of its quiet and powerful fan and the finest quality scent oils the miracle portable machine will stream a fragrance into the air without a plug or flame. A collection of 30 home fragrance oils give customers the opportunity to mix and match and create their own unique custom scent, all this for a little over $10!
Slatkin oversees all product development for the home fragrance brands under the country's largest bath and body retailer, Bath and Bodyworks, creating affordable products without ever compromising the luxurious standard that have become synonymous to his brand. In fact, Slatkin's candles use the highest concentration of fragrance oils in the industry.
The former Bear Stearns director founded Slatkin & Co. in 1992. The line was sold in practically every major department store from Harrods to New York's luxury Mecca Bergdorf Goodman. Major industry players such as Ralph Lauren, Christian Dior and Tory Burch flocked to Slatkin to create their very own home fragrance collections. In 2005 Slatkin & Co. was purchased by Limited Brands naming the fragrance expert President of Home Design.