Barb, the beloved and peerless standout from Netflix's Stranger Lives, has had a meteoric immortalization over the past month, in fan-fiction and memorial wall murals.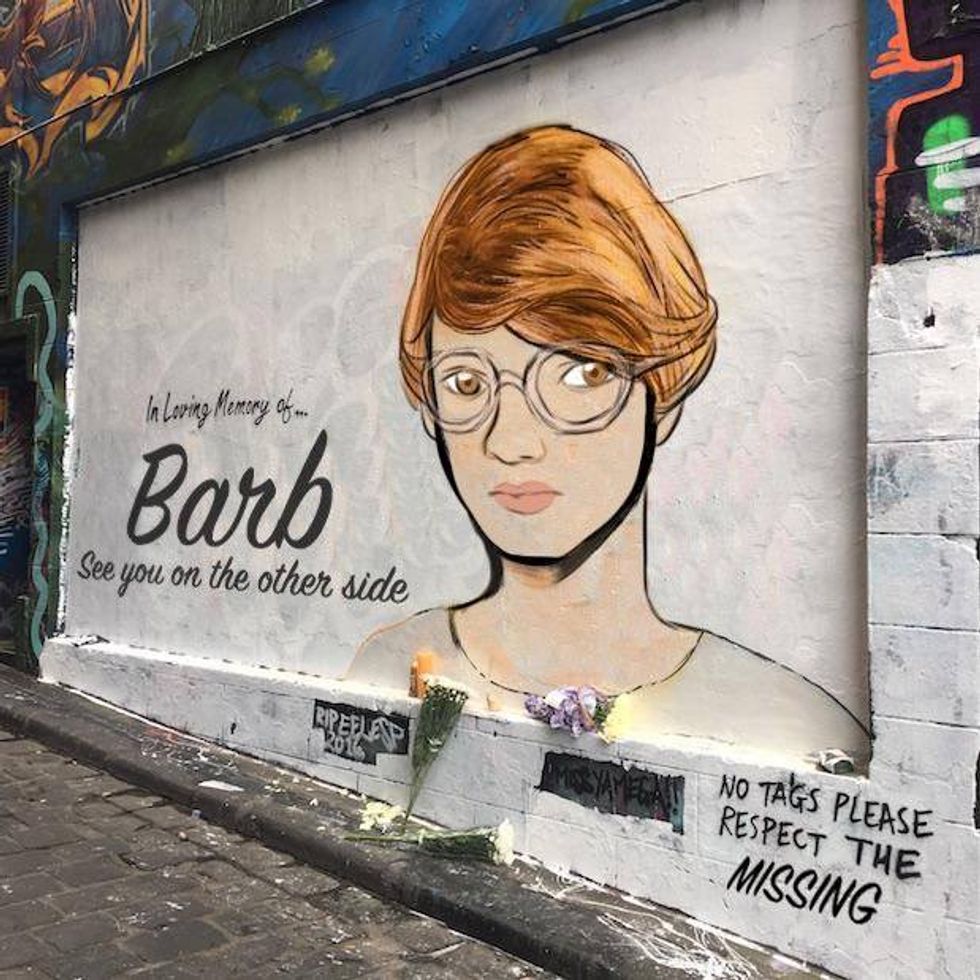 But the Barb phenomenon has just reached peak (for now) with Shannon Purser, the actress who portrayed the bespectacled divinity, tweeting out her joyous surprise that someone has converted a Barbie doll into a BARBie doll.
Guys, I'm a BARBie 💜 pic.twitter.com/3TbKe9ojNs
— Shannon Purser (@ShannonPurser7) August 11, 2016
BEHOLD!
The pants! The ruffled collar! The glasses!
Someone please turn the (actual) Statue of Liberty into a Barb homage. Just for like, a year. Ok?
Would anyone even notice?
Ok.