Hillary Clinton's campaign released a heartwarming, behind-the-scenes video of the Democratic National Convention, and it contains a BOMBSHELL.
Amidst the extremely tentative fist bumps...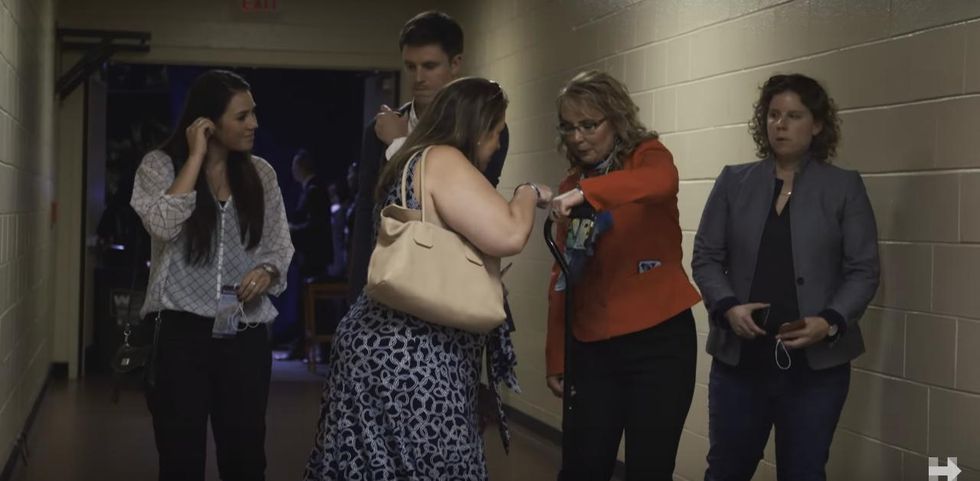 The super general statements you make in the bathroom line to people you don't want to get caught in a long conversation with...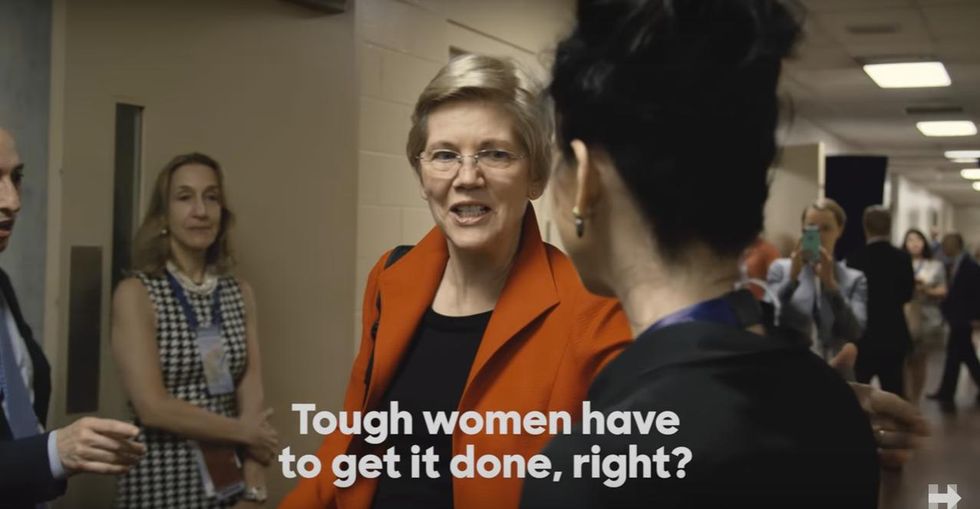 And the endless procession of celebrities (I'm assuming Hillary's directing that comment towards Orlando)...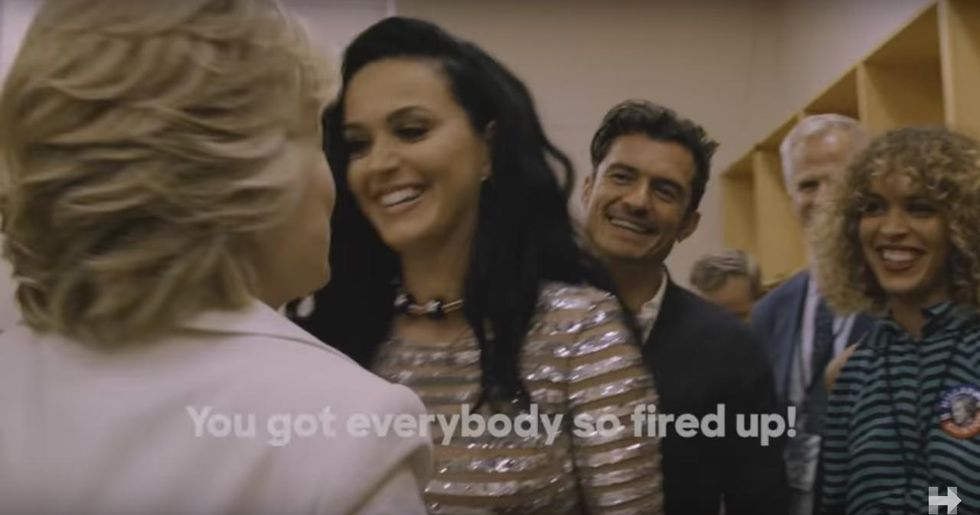 The 44th President of the United States appears, and he is bopping HARD to the bridge of 'Lose Yourself' by Eminem. Do you know what that means?!? That means that there's an incredibly high likelihood that the leader of the free world, and everybody else in that darkened Philadelphia green room, simultaneously mouthed to themselves, or said aloud, "There's vomit on his sweater already / Mom's spaghetti." Brb, filing a Freedom of Information Act request.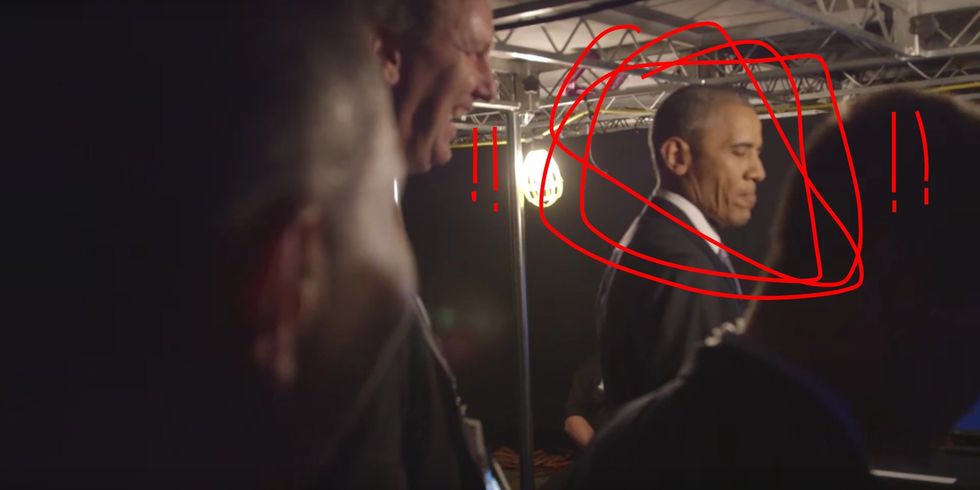 It's LIT!
Watch the video below, and see Barry bop at the :59 second mark...

[h/t Pitchfork]