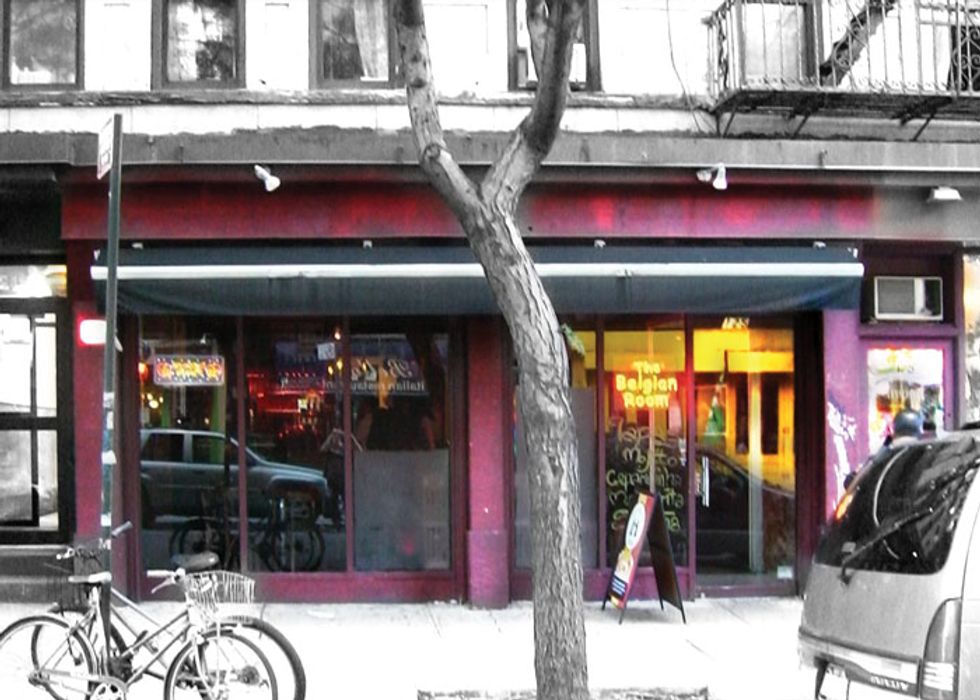 We all experience it at some point in our lives: Who am I? Why am I here? What gives my life meaning? Oh the angst and torment of the existential struggle. But isn't it kind of comforting to know that bars go through it too? Case in point, the
Belgian Room
. The recently re-opened spot started as the Belgian Room, tried a Latin theme on for size for a month or few, and ultimately realized it had to go back to its roots. A coming of age story if I ever heard one. But the identity crisis doesn't seem to be over yet. The drunken monk statuettes and beer signs galore give the front a more casual pub feel in front (as does a digital jukebox with ads involving scantily clad ladies) but once you make your way to the back, unexpectedly bouncy white banquettes, framed vintage beer ads, and sleek wood panels create a decidedly lounge-y atmosphere. Fortunately, the one thing the Belgian Room seems absolutely sure about is its beer. Its mile-long list of Belgian bottles on offer is the bar's showpiece, and its tap with Delirium Tremens ($9) and Maudite from Unibroue (pronounced "unibrow"; $7) isn't half shabby. And $2 off all beers until 8pm should help you figure out exactly what you're doing there, if not the meaning of life.
Belgian Room
121 St. Mark's Place
(212) 533-4467
Photo from www.newyorkontap.com.