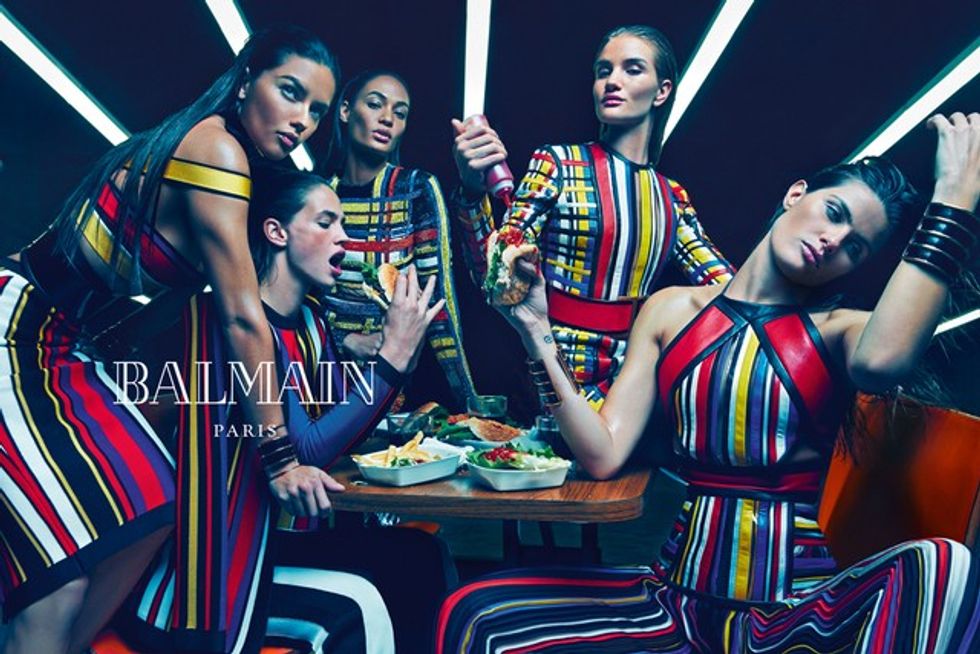 Balmain's Spring 2015 campaign features models Adriana Lima, Joan Smalls, Rosie Huntington-Whiteley, Isabeli Fontana, and Crista Cober
eating
posing with burgers and playing video games in what looks like a stoner's den. Although the models still look relatively flawless and obviously stylish, its an interesting choice for a couture fashion house to eschew the aspirational.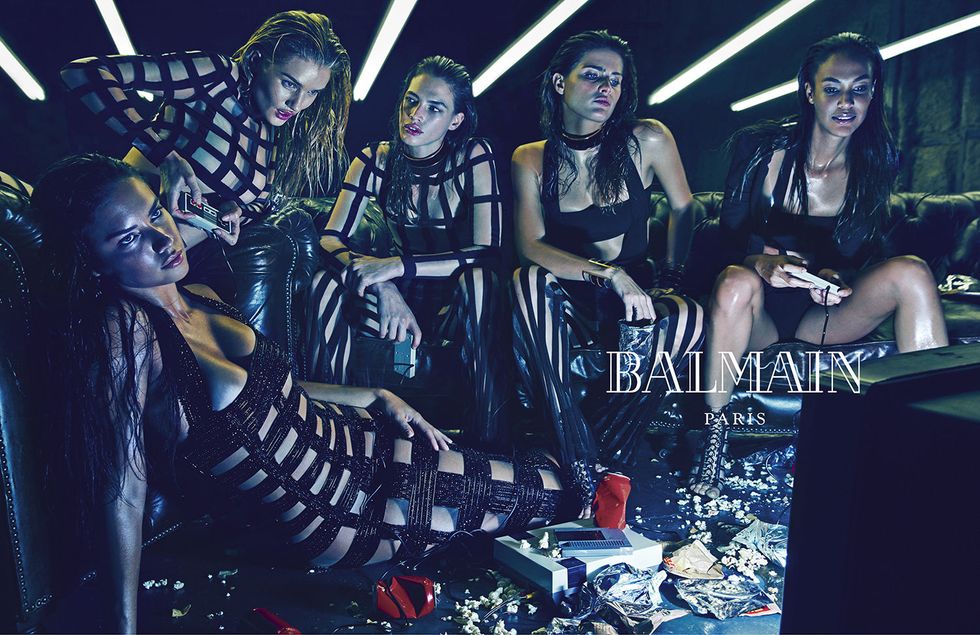 In a press release, Olivier Rousteing explained that
"the incredible power that all those strong women bring in front of the camera, put into real life situations, helped me explore and create a new reality that represents the pop aspect of my generation."
The 25-year-old head designer is building a "Balmain Army" and clearly, he's been keeping up with the
snackwave and slobcore
tags on Tumblr to get modern women -- the woman who tries to not try at all -- on board. This makes sense, knowing that the fashion house enlisted Rihanna, the queen of
IDGAF chic
, as their former campaign star.
And ultimately, as Roustening told WWD, "You can't eat caviar everyday" while burgers, we like to think, are forever.