Balenciaga artistic director, Demna Gvasalia, has had one steadfast policy since he took over — no photographers backstage. But like all rules, even Gvasalia, who is best known for elevating the dad sneaker to the realm of high fashion, couldn't resist breaking it for his recent Autumn/Winter 2018 collection, tapping photographers Pierre-Ange Carlotti and Johnny Dufort for the rare opportunity.
Now compiled into one massive book, Balenciaga: Winter 18 offers us this previously unseen side of the Gvasalia-led fashion house through Carlotti's film-based candids and Dufort's washed out portraits. A show dominated by a giant graffiti-covered slope with models, swimming in layered coats, wandering around its various landings and featured a phony hotline, Gvasalia chose to immortalize the production in print as the most accurate way to capture its complexity and sheer enormity.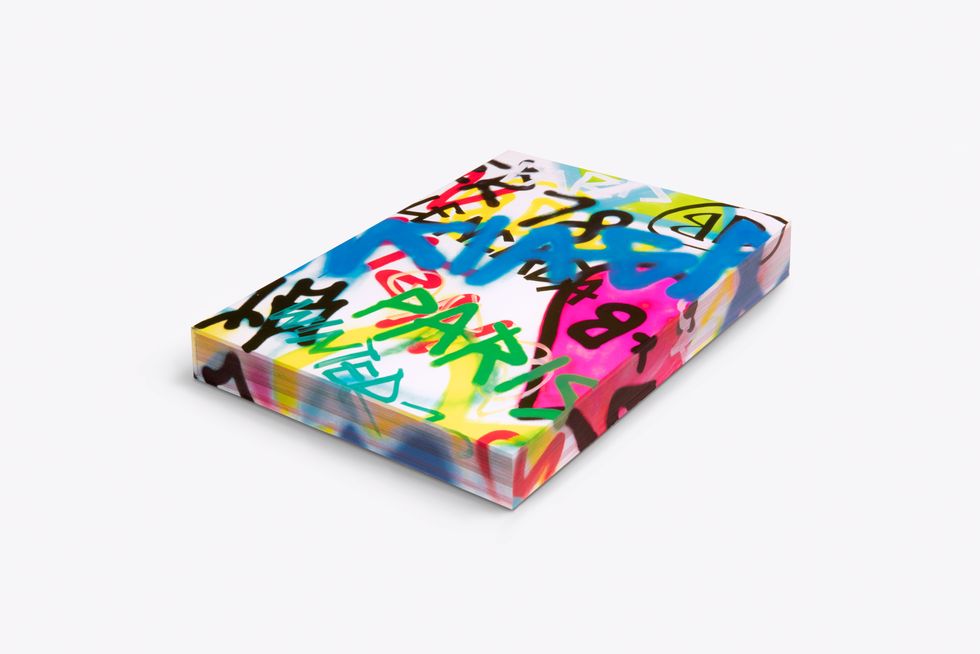 Ever meticulous, Gvasalia and publisher Rizzoli, decided to add two new neon colors to the book's printing process adding a new dimension of color that cannot be replicated on any standard computer screen. A sight that must be experienced in person to be fully understood, the book itself is a fully realized Balenciaga object with the same amount of care and detail that is put into their designs.
Balenciaga: Winter 2018 is available tomorrow, November 7, on Balenciaga.com, and available for pre-order on Rizzoli now. Take a look inside the tome below:
Photos Courtesy of Balenciaga and Rizzoli
Sign Up for the Morning PAPER