Enter the Void
A long tunnel bathed in blue from 360 degree screens welcomed the crowd as Balenciaga entered the void for their spring 2019 show. With some help from artist Jon Rafman, whose work focuses on the social, emotional, and existential impact technology has on us, the space became an art installation.
Pre-show, the screens showed bits of programing code and start-up messages that felt like the high-tech innards of a supercomputer. As the models hit the runway, they were bathed in light that changed from blue to red to green and, finally, to a blinding white — all while a thundering voice repeated the phrase, "Presence is the key, now is the answer, ego is not who you are... how has humanity been taken in by this for so long?"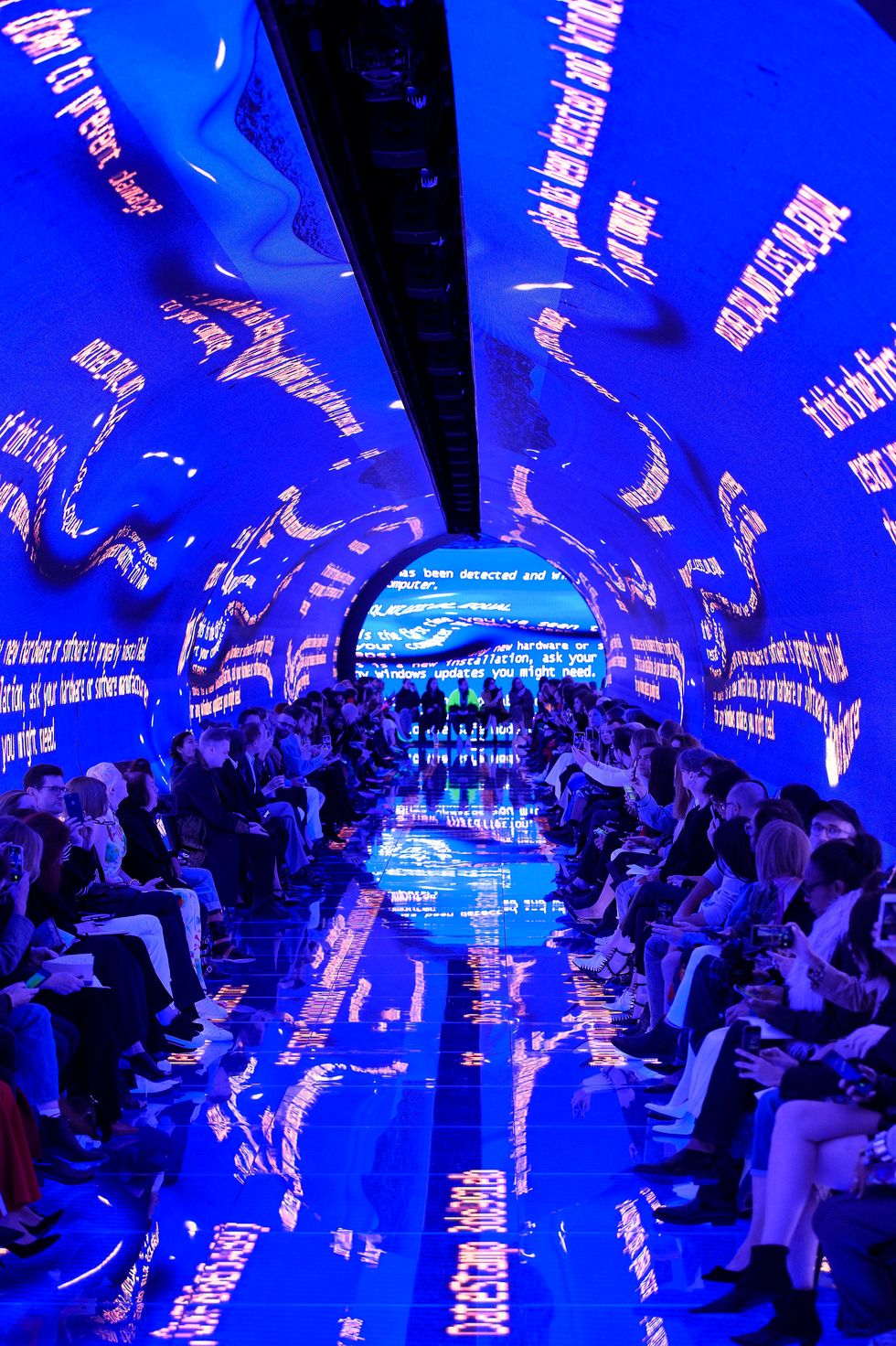 Clip Art
Not since the era of Microsoft Cliffy (RIP) has clip art looked this cool. Demna debuted an all-over print with every Las Vegas-related clip art available. Dice and betting chips hovered over and behind cards and money symbols. Viva Las Balenciaga.
Comic Sans
Throughout the show, a few garments were splashed with Balenciaga's logo written in dozens of different fonts — including the universally loathed Comic Sans typeface.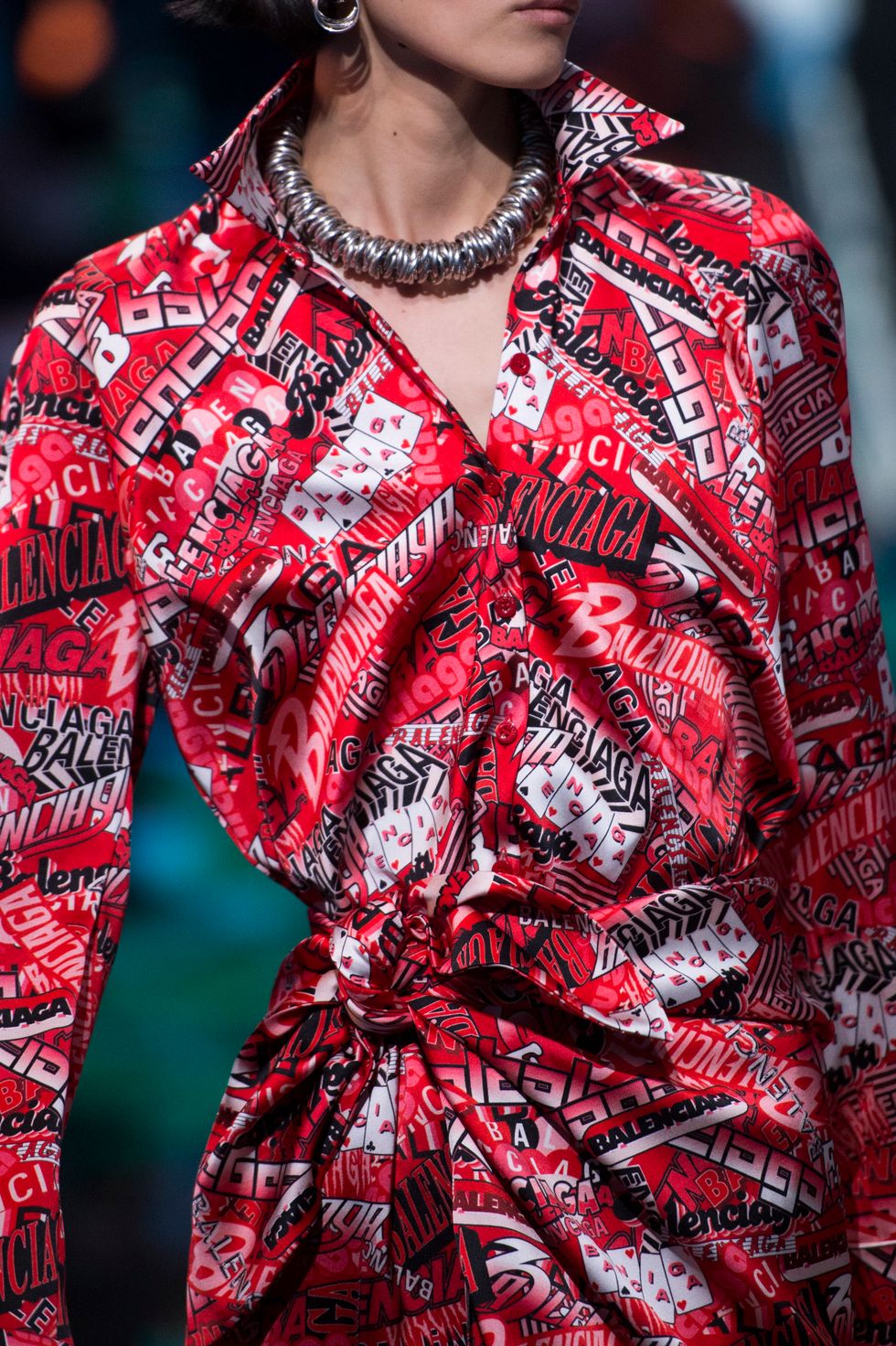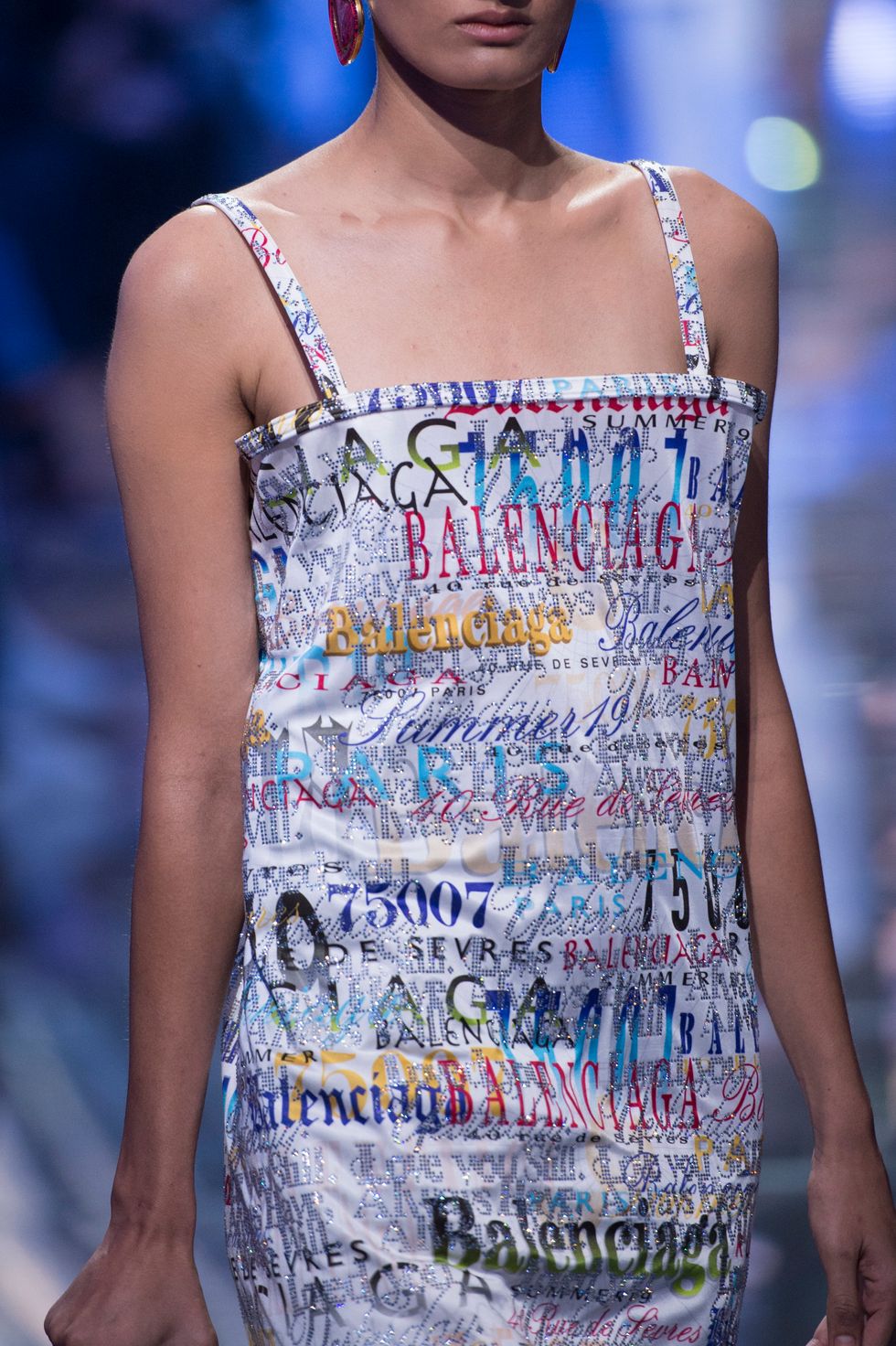 Tailored Tips
A series of suit jackets brought tailored shoulder tips to Balenciaga. The staple of the brand was turned in to plunging dresses and coats on some models while others were draped in the more traditional style, still elongated but cut off just below the waist. They were still the boxy style that Demna loves to throw down the runway, but the new iterations felt fresh thanks to a kaleidoscope of colors and fabrics, with an ice blue hue and a textured pink variety as clear standouts.
Restrained Silhouettes
In the mix of boxy, oversized shirts and jackets, a glimpse of streamlined silhouettes and restrained tailoring shined. A sky blue turtlenecked bodysuit gliding down the runway looked fit for a more tailored future for the brand should Demna go that route one day. Though, with other streamlined dresses covered in loud checkboard and goal chain prints, we won't hold our breath.
Sign Up For The Morning PAPER