In a move that could not get any more Jil Sander if he tried, Balenciaga's Demna Gvasalia, still fresh off the IKEA tote controversy, has gone and dropped a leather shopping bag which can be yours for a cool $1,100 dollars.
While the bag certainly resembles its paper/cardboard muse, it's in fact made much sturdier materials to see you through your day-to-day. The bags' body is an off white calfskin with black nappa leather handles and a double-zip fastening.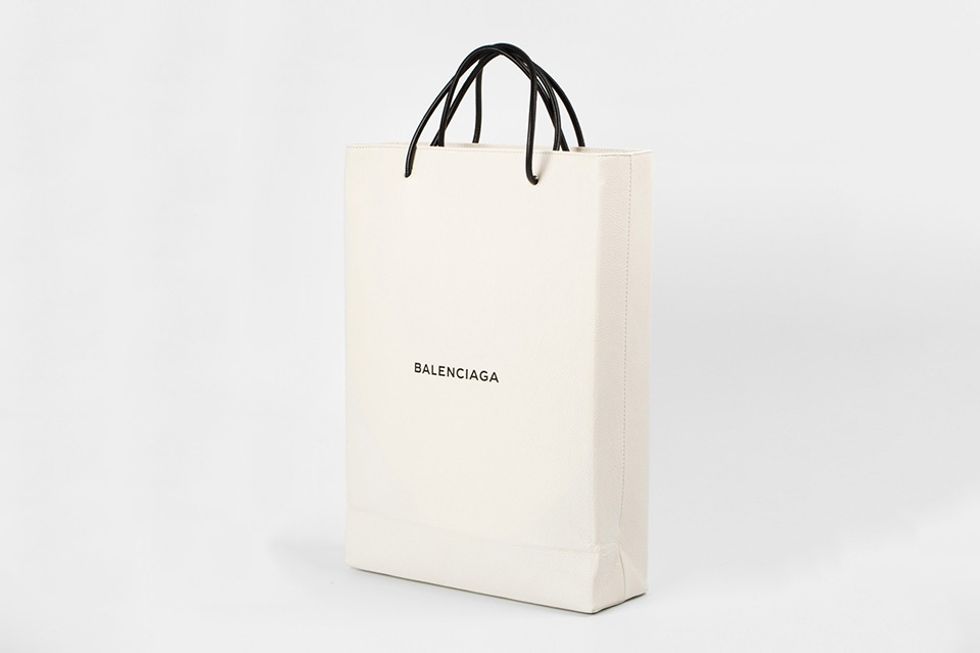 If you had a spare grand lying around and thought that this troll was a bit of you, you're just going to have to make do with the regular paper version – the bag has already sold out.

There is, however, a waitlist, if you're that thirsty.
[h/t High Snobiety]
Image via Colette
Fashion
Photography by Jesus Soto Fuentes / Styling by Nayeli De Alba / Makeup and prosthetics by Fernanda Acuña / Hair by Aldo Ek / Nails by Zai Vega