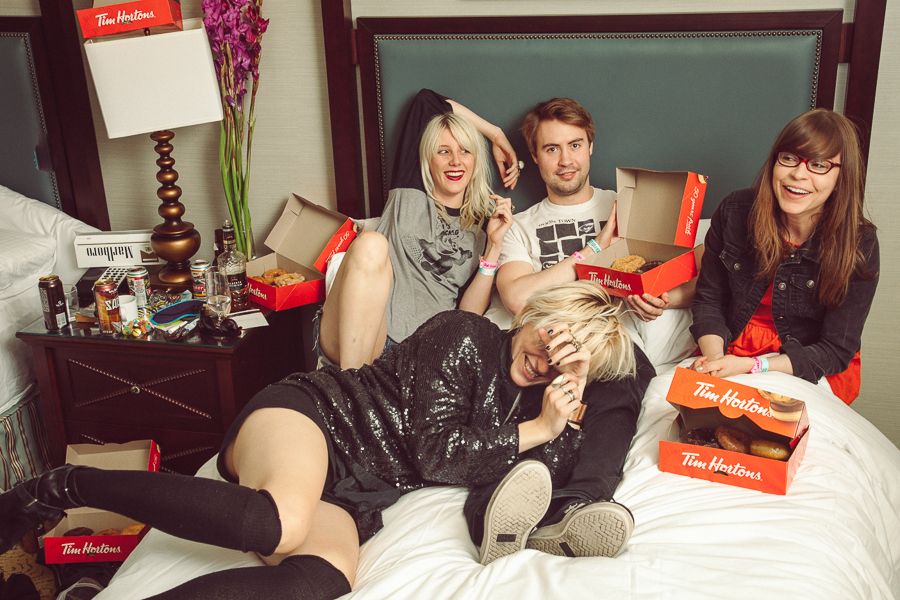 (L-R): Heather Fortune, Mish Way, Kenneth Willam and Anne-Marie Vassiliou
Scraping myself off the floor at Dicken's Pub in Calgary after White Lung had just dropped the most lightning performance at this year's Sled Island music festival (more photos over
here
), I knew I needed to hit a Tim Horton's quick, grab some donuts, and write some really good interview questions. Back at White Lung's hotel, I took some photos and talked with the band's singer Mish Way about donuts, death and boredom.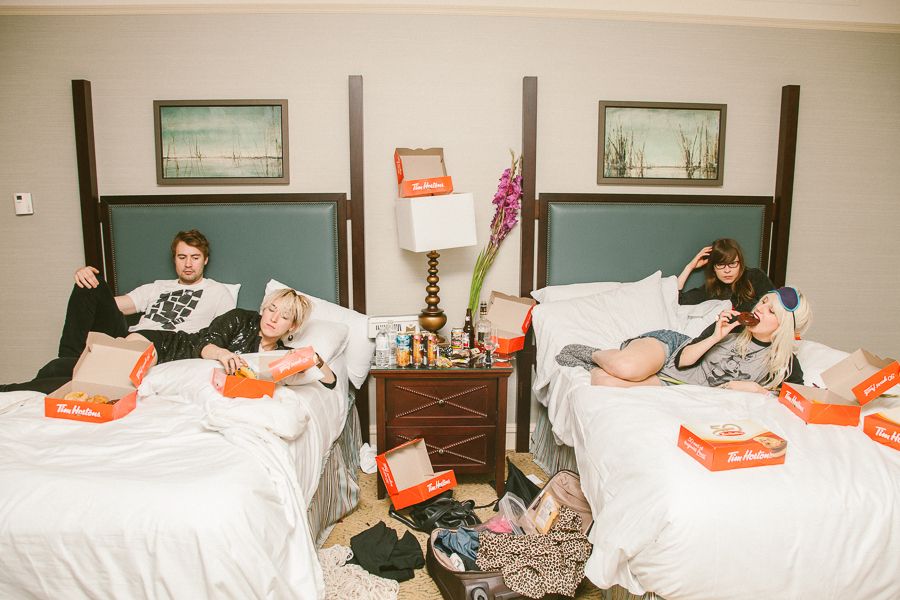 Describe your ideal donut on the inside and on the outside.
Crispy outside with honey glaze, soft inside. The best donuts are from Honey's in Deep Cove.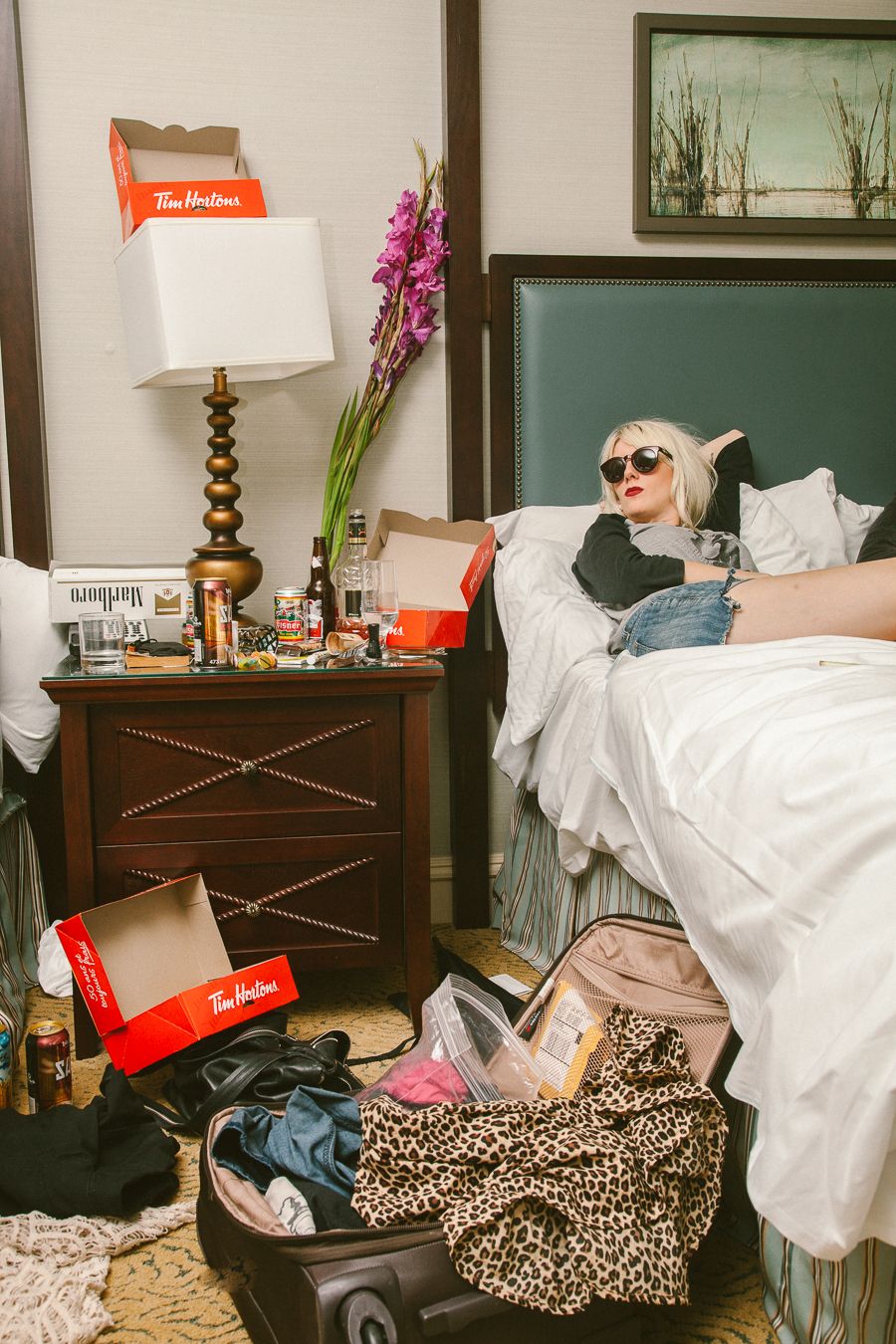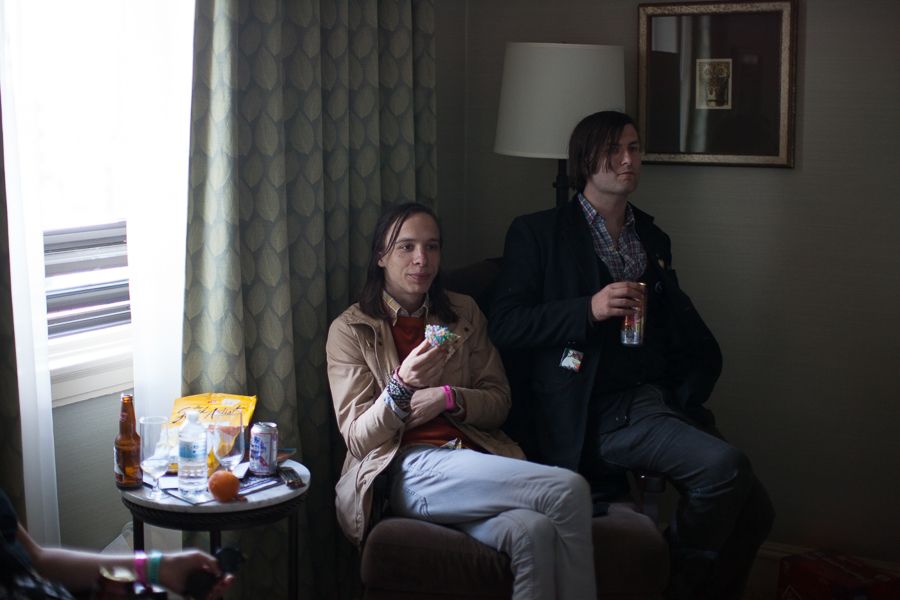 What are your general thoughts on boredom?
Boredom is the place your sex appeal goes to die. Where confidence is ugly. Boredom can be a new start. It can be OK.
Do you want to be buried or cremated?
I would prefer to be fucked into oblivion.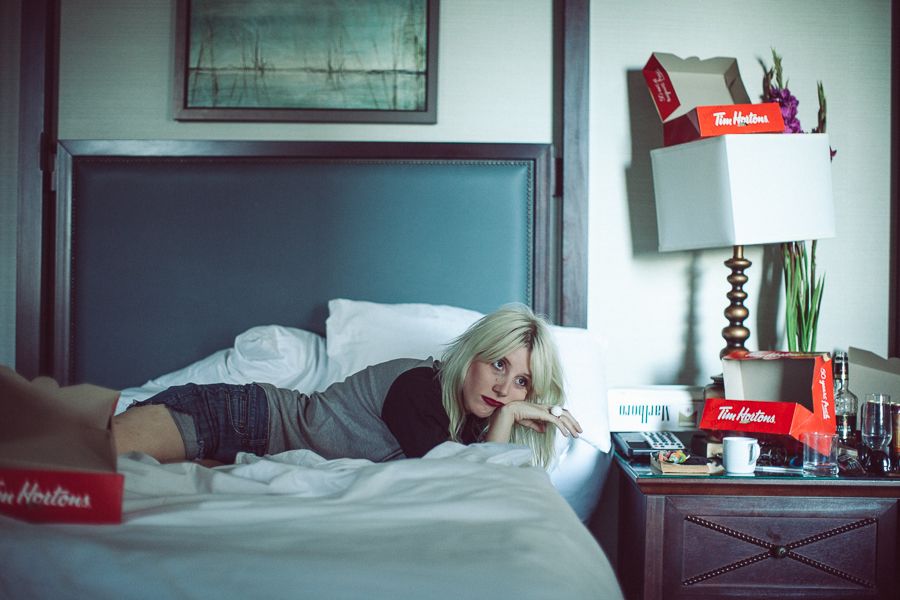 Green is the best color for obvious and scientifically verifiable reasons.  Is your favorite color green?
Green is not my favorite color. Men love green. Why is that? I never wear it or use it in my home. Colors aren't something to like or love or anything. They just are. But I don't want green walls in my living room.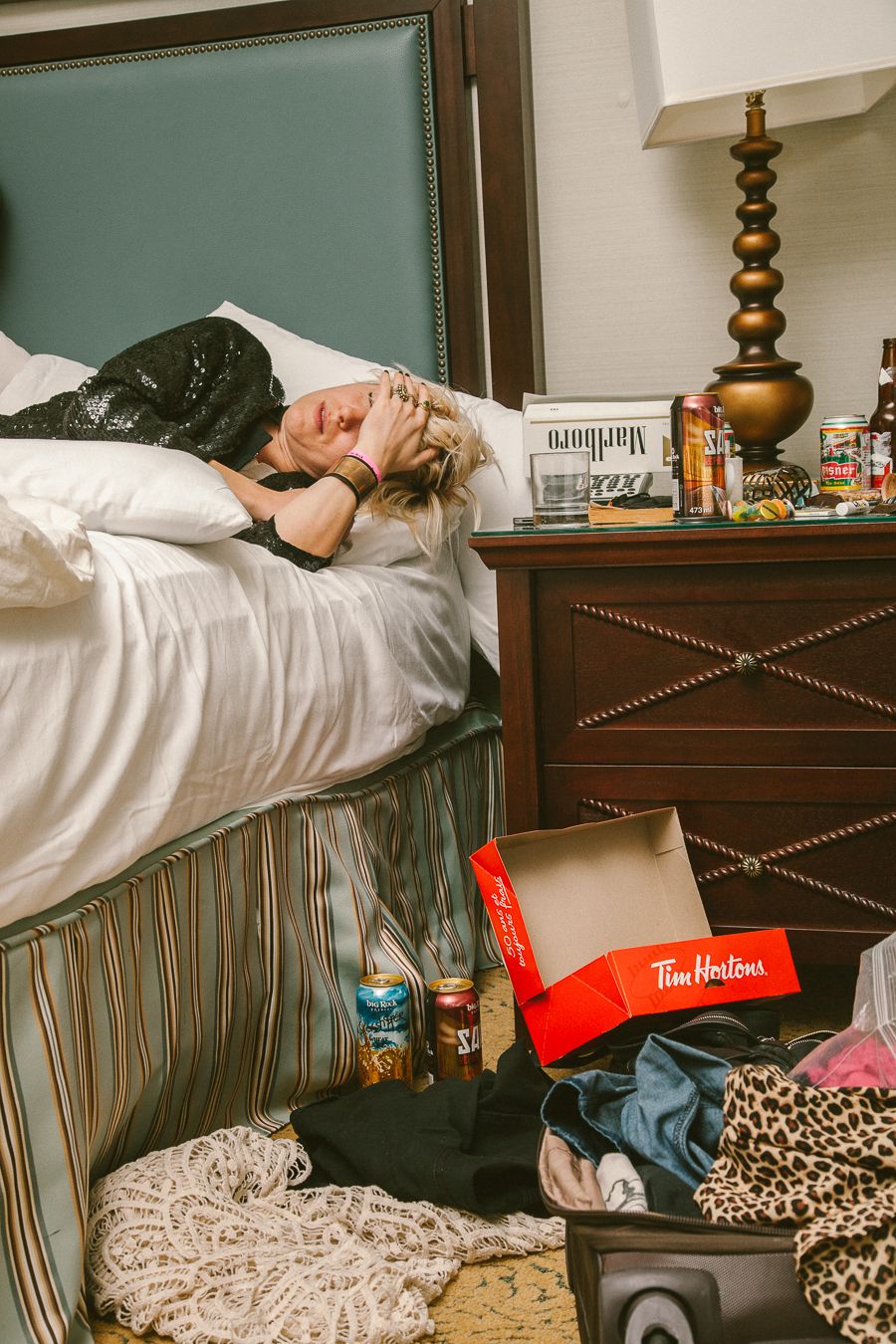 The other night the crowd asked you to show them your tits -- how does that makes Kenneth feel? 
It probably makes him feel left out.
If Kenneth were an emoji which one would he be?

Do you think technology is bringing us closer together or further apart?
Closer together through our phones. We like to sit in a room texting and tweeting not talking. Technology is bringing silence.
Do you believe in the afterlife? 
I'll let you know if hell exists once Satan fucks all the good out of me.