Azealia Banks took to Periscope last night, and treated us to some previews and snippets of never-heard-before tracks.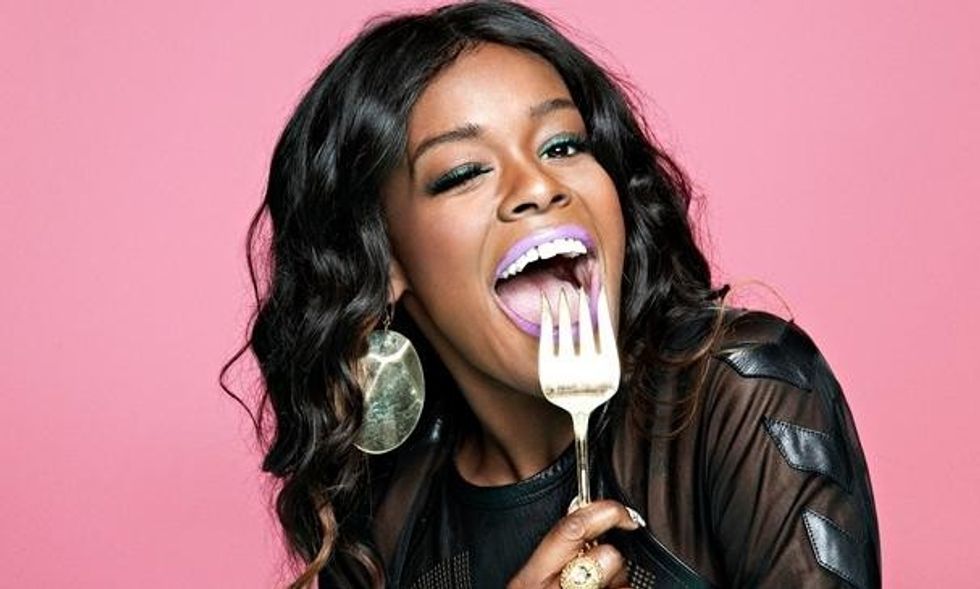 One of them, 'Play House,' is a beatific, vogue-riddled track that should inspire more than a few death drops; the song will be on AB's sophomore full-length LP Business and Pleasure, out next year.
The track sounds like it was (potentially) produced by her frequent collaborator, Lone.
As every song that comes from these two, 'Play House' is nothing short of stellar.
The firecracker MC also teased a demo that was apparently written for her now estranged pal, Rihanna...
Azealia and RiRi fell out allegedly after the latter dropped the polarizing rapper from Anti.
Ms. Banks tweeted some shade at Rihanna following Anti's release.
Regardless of the bad blood, these songs are yet another (semi-frustrating) reminder of Azealia's undeniable talent, despite whatever divisive statement is hurled our way.