Azealia Banks' official Facebook page--her headquarters since getting banned from Twitter this summer--has mysteriously vanished.
The only ones remaining include verified "Azealia Banks Germany" page, and an unofficial profile--both mostly inactive and fan-run.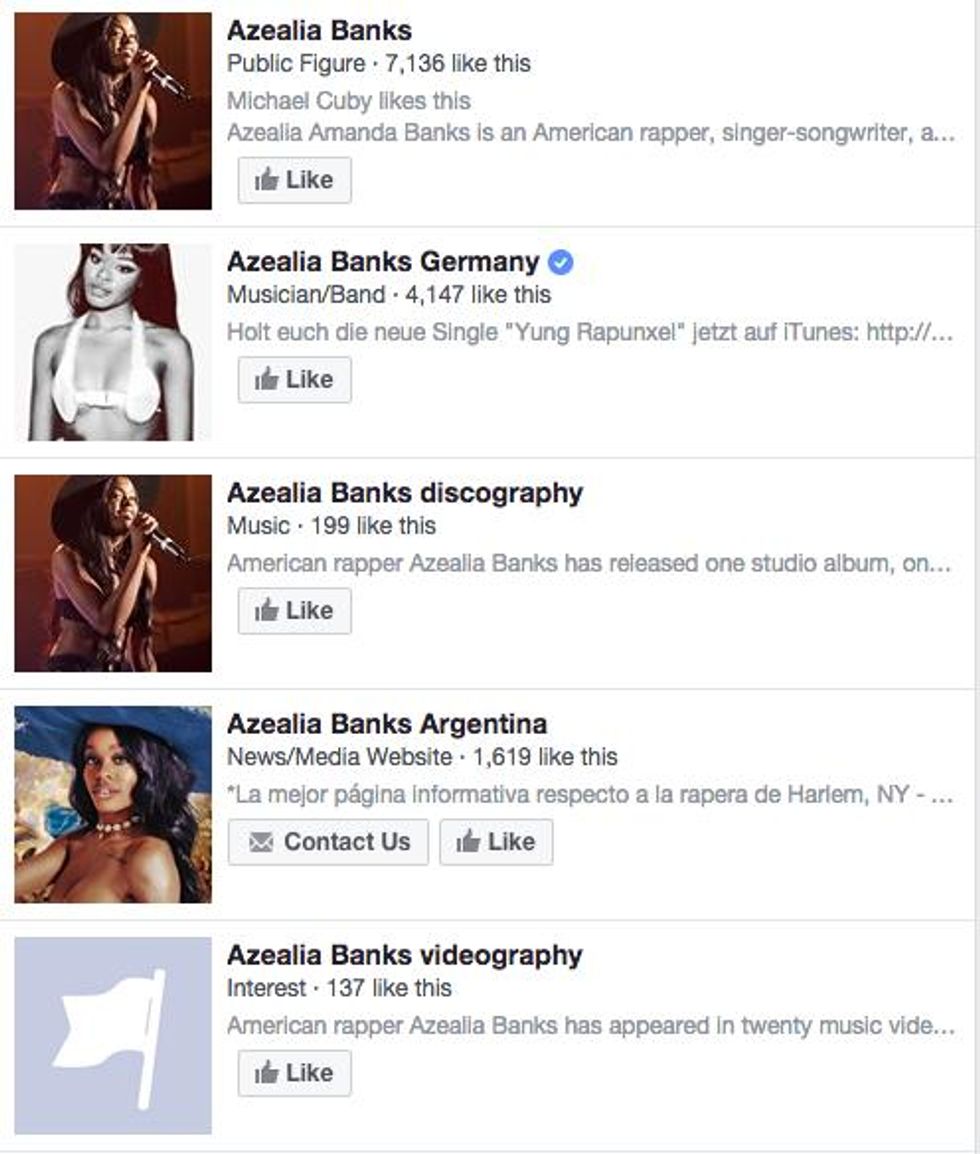 Banks made headlines again in the past few days after posting videos to her Instagram page of her sand-blasting a blood-stained, feather-riddled room in her New York apartment, where she claimed to sacrifice chickens for Brujeria practices.
Azealia Banks via instagram, cleaning the closet she's been performing brujeria for 3 years in. pic.twitter.com/0OsoSdJynw
— AZEALIA BANKS VIDEOS (@AzealiaVideos) December 30, 2016
The development, once again, divided the internet, with many--including Sia and the Church of Satan--condemning violence against animals, while others supported Banks right to religious freedom.
It remains unclear if/why Azealia was banned from Facebook, or if it was voluntary; just Sunday, Banks took to her page to denounce the bots trolling her timeline with racist comments.
Sign Up for the Morning PAPER
Music
Story by Justin Moran / Photography by Eliza Jouin / Styling by Sophia Eberhardt / Makeup and hair by Briana McChriston