UPDATE: Azealia Banks has issued an apology to the whole damn world: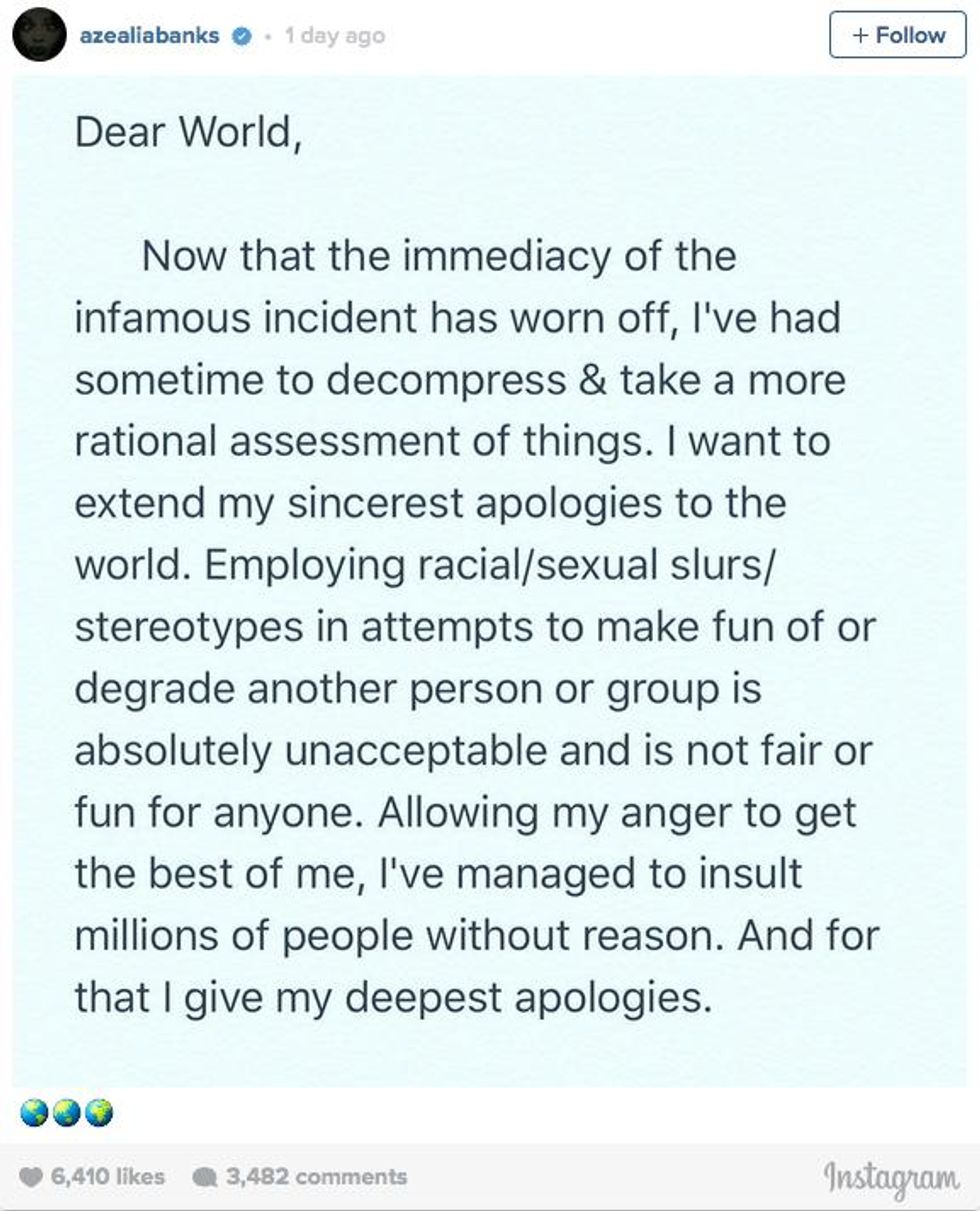 After an indefensible 24-hour Twitter rampage involving a racist tirade against Zayn Malik and a nasty attack on 14-year-old actress Skai Jackson, rapper Azealia Banks' was finally booted off Twitter. Banks has always been a divisive figure, but today Banks brought the Twitterverse together to celebrate her absence with a full blown #Azealiagotsuspendedparty.
It was a star-studded affair...
Filled with joyous shade...
And OH how they danced...
But while Twitter celebrates, Instagram must mourn. Instead of taking a night to journal and look hard in the mirror, Azealia Banks has opted to keep the mess alive on Instagram via screen shot.
SIGH...
DON'T...
PLEASE STOP...
Yeah, but what IS happening here? Does she feed on negative energy like that pink goo from Ghostbusters...or?? There's nothing worse than the moment where you're forced to admit that your problematic fave might actually just be a terrible person.