Between the memes of Michael Phelps' face and our own Hottest Olympian poll, it's easy to forget that we're in peak sports season back in the USA with the most American of traditions – baseball. While style, swag and trendsetting don't immediately come to mind with this sport, New York's very own Mets have proved otherwise. Two of the team's key players, Jacob DeGrom and Noah Syndergaard, have the best hair in the game and may be lending credence to the fan theory that good hair equals good luck. Remember the World Series? Yeah, they (and their long hair) were in it last fall and will probably be there again in a few short months.
With DeGrom and Syndergaardit seems like it all started out innocently enough -- a few missed haircuts here and there-- but as soon as the Mets hit their stride last season, it only took a few fans to notice that the star pitchers' arm power might be just as important as their long hair.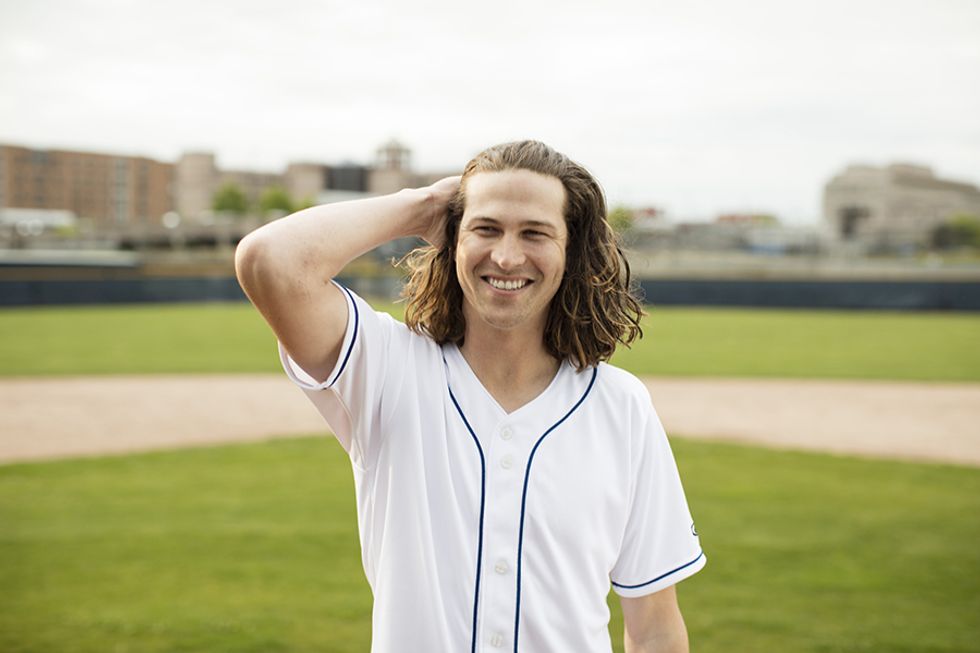 They're shy to admit that their hair has made them sex symbols -– they quickly suggest Tom Brady is more easy on the eyes than they are -– but they're open to admitting that they use product to achieve their signature look.
While most guys claim to be too cool to worry about styling, these guys weren't afraid to admit that a little product goes a long way, especially before a long game.
AXE has caught on to this trend and created a site devoted to sharing tips on how to get your hair looking perfectly imperfect.
DeGro, swears by the Natural Look to keep his hair flowing all season long.
Hopefully, this means we'll start to see a trend where guys with long hair actually know how to style it. A home-run.