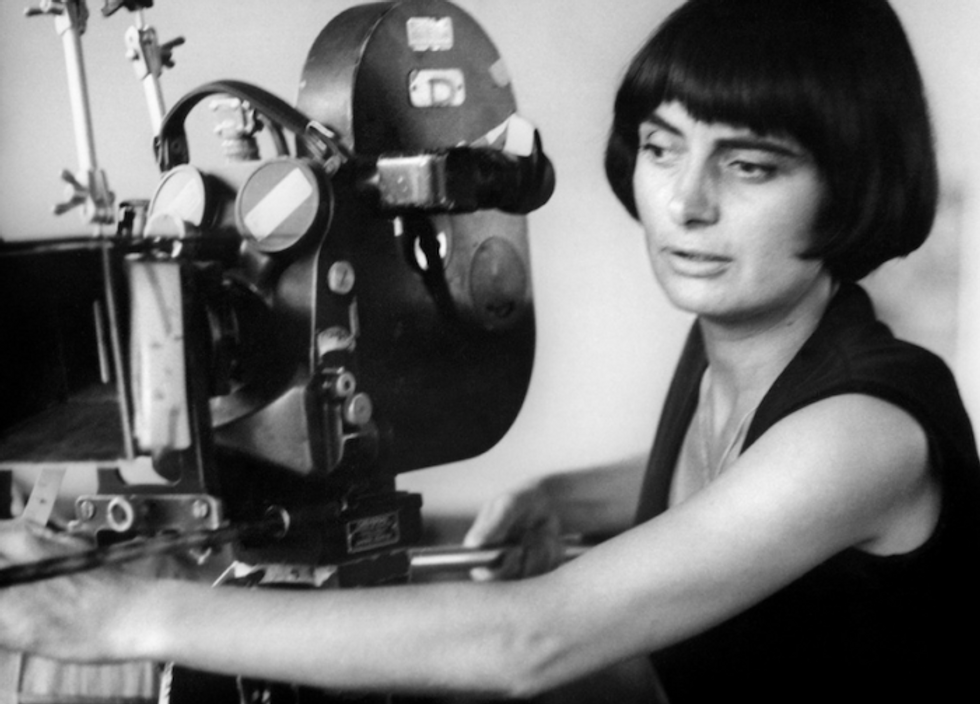 Agnes Varda

Hollywood moves in familiar patterns, with habits so regular that even the most disinterested moviegoer knows the drill. Summer is for blockbusters, fall is for Oscar-bait, and late winter is for the bombs, those sad monstrosities that the studios try to shuffle into oblivion with as little fanfare as possible. However, for viewers of a certain stripe, who prefer international titles and experimental features over superhero flicks, the year isn't measured in typical seasons. For these cinephiles and film fanatics, the stretch from the first sun-drenched Cannes dispatches to the last wind-chilled nights of Sundance is the true centerpiece of the year in film. While most viewers might be drawn to a new release by an appealing star or the familiarity of a franchise, the chatter around these film festivals is distinctly different.

"Did you see the new Todd Haynes?"
"I'm going to the Hou Hsiao-Hsien tomorrow."
"The new Gondry? Not his best."

This auteurist approach to understanding film is a defining aspect of highbrow festivals, and frequently dominates the conversation and criticism around so-called "Serious Cinema." However, despite the popularity of auteur theory as a lens through which viewers can read a film, it has also been criticized for the way that it has often erased women and people of color from the cinematic landscape.
Auteur theory emerged in France in the mid-twentieth century, based on the idea of the director as the author a film. It was developed by film theorist Andre Bazin and critic and filmmaker Alexandre Astruc before further blossoming in the pages of Cahiers du Cinéma in essays by a group of upstart film fanatics, including Jean-Luc Godard and Francois Truffaut, who would go on to put their theories into practice as the mavericks of the French New Wave. While the word "auteur" often conjures images of self-consciously artistic cinema, the Cahiers critics frequently discussed the theory in the context of the dream factory of Golden Age Hollywood, reading the imprint of directors' distinct artistic personalities and fixations in seemingly-formulaic genre pictures, elevating figures like Alfred Hitchcock, with his recurrent motifs of frigid blondes, mistaken identities and necrophilia, from "vulgar showman" to serious artist. To them, Hollywood's Joseph L. Mankiewicz and serious-minded Danish ascetic Carl Theodor Dreyer could be seen as equally artistically valid.
Iconic critic Pauline Kael was an early critic of the theory as applied in English and American criticism, reserving particular vitriol for critic Andrew Sarris, who originally popularized the theory for American audiences in The Village Voice. In her essay "Circles and Squares", published in Film Quarterly in 1963, Kael says, "The auteur critics are so enthralled with their narcissistic male fantasies....that they seem unable to relinquish their schoolboy notions of human experience." She goes on to question, "Can we conclude that, in England and the United States, the auteur theory is an attempt by adult males to justify staying inside the small range of their boyhood and adolescence -- that period when masculinity looked so great and important but art was something talked about by poseurs and phonies and sensitive-feminine types?"
Gendered critique of the theory continues, with contemporary film writers like Melissa Silverstein, founder and editor of Women and Hollywood and artistic director of the Athena Film Festival, an annual film festival highlighting women's leadership that takes place at Barnard College, citing inherent biases: "In general, I have minimal interest in the whole discussion of auteurs because it leaves women out. Women are just beginning to create a body of work that lets them into the conversation. And there is a lack of respect for women's work whether it stars men or women because there is a lack of respect for women's visions."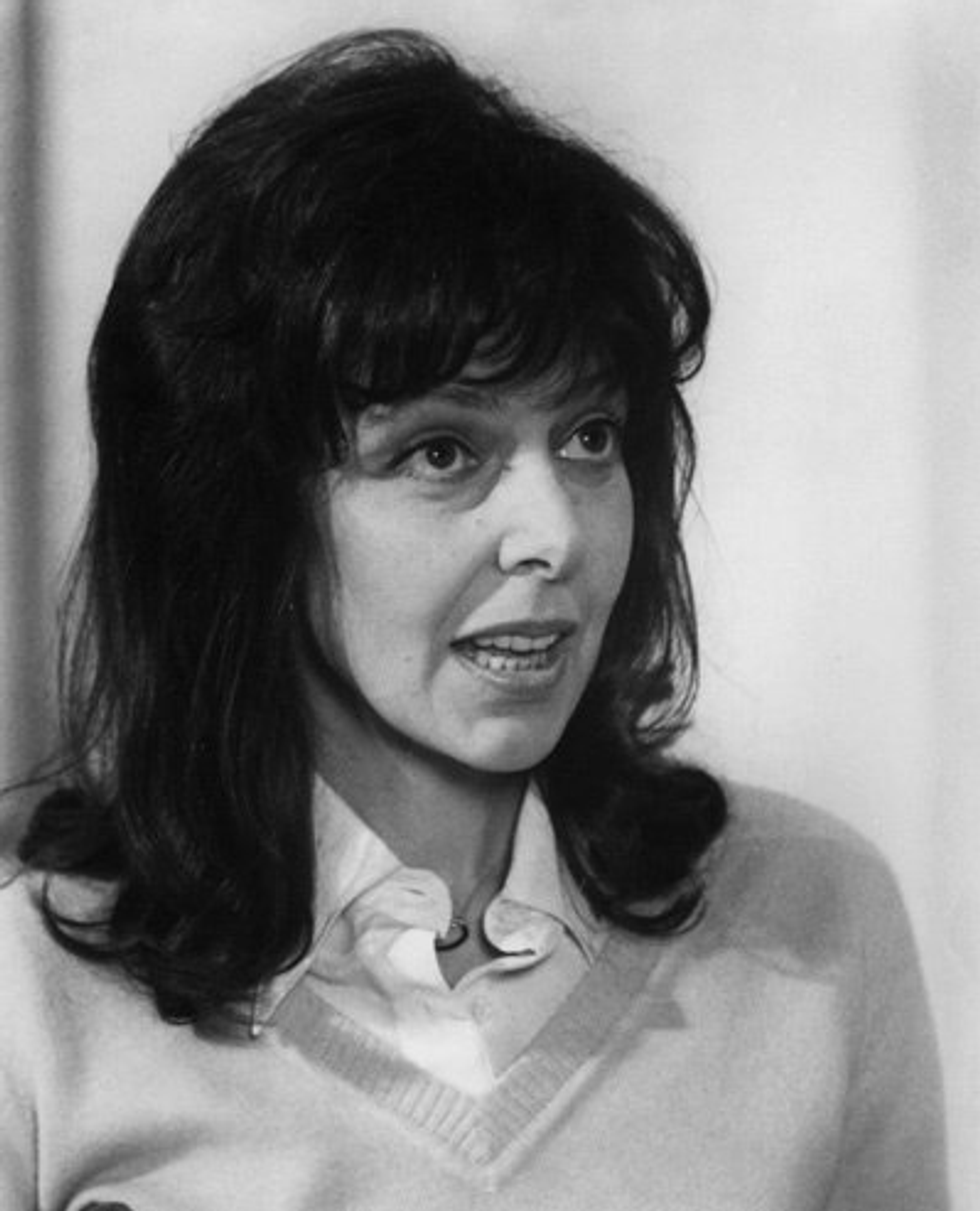 Elaine May

Film history, like all history, is not a static thing, but is in a constant process of re-assessment and re-writing. While the popular conception of film history is still dominated by mammoth male figures -- Welles, Godard, Fellini, Bergman, et al. -- there have been encouraging signs in recent years of the narrative expanding to include more and more female filmmakers. In some cases, this has manifested itself in the rehabilitation of neglected careers, like that of Elaine May. The sharp director of The Heartbreak Kid and screenwriter of The Birdcage and Primary Colors first rose to prominence as half of a brilliant comedy due with Mike Nichols. While the latter went on to be enshrined in film history for works like Who's Afraid of Virginia Woolf and The Graduate, May's directing career was cut prematurely short after the failure of her notorious Dustin Hoffman-Warren Beatty comedy Ishtar, for which she was unfairly and disproportionately blamed. However, within the past several years, May has been rehabilitated as a critical darling, with The New Yorker's Richard Brody lauding her as "one of the great geniuses of the American cinema" and Criterion's online release of her Peter Falk and John Cassavetes-starring Mikey and Nicky, which Brody has called "the great gangster movie of the nineteen-seventies" and "a welcome corrective to 'The Godfather'."

You could argue that cinema's delay in recognizing May as a great director is due, in part, to the fact that like other female directors such as Amy Heckerling or Nancy Meyers, she worked in commercial cinema, rather than the more self-consciously serious and highbrow modes of independent or art cinema. However, critic Stephanie Zacharek of The Village Voice -- who objects to auteur theory primarily on the grounds of being overly simplistic ("To me, the auteur theory is a way of trying to break film down into manageable chunks to understand it. And who wants film to be manageable?") -- has found that the commercial film stigma is often applied unequally. "Even if we're just talking about male [commercial] filmmakers who have come to prominence since the 1970s -- Scorsese, Tarantino, Spielberg, De Palma, Nolan, Fincher -- we feel very comfortable discussing their individual styles, or at least their specific approaches to filmmaking," she says. "But you don't hear a lot of people discussing the films of, say, Sofia Coppola or Kathryn Bigelow in the same way, even though each, by this point, has a very distinctive voice."
International female filmmakers have fared slightly better, facing fewer growing pains in their process of ascending to the top ranks of historically significant auteurs. Soviet master Larisa Shepitko, who left behind a small but stunning body of work before her premature death at age 40, in 1979, has gained attention since the Criterion rereleases of her films The Ascent (1966), and Wings (1977). Meanwhile Czech filmmaker Věra Chytilová's madcap Daisies has been rightly acknowledged as one of the most distinctive works of the Czech New Wave, cementing her place in film history. (Her early short "Ceiling" recently appeared on a double bill with Roman Polanski's "Two Men and a Dresser" in the Museum of Modern Art's "Home is Best" series.)
You May Also Like
Fashion
Intro by Mario Abad / Photography by Spela Kasal
Fashion
Story by Mario Abad / Photography by Diego Villarreal / Styling by Austin Macedo