The internet is still reeling from Rich Cohen's very horny, very icky cover story for Vanity Fair on actress Margot Robbie.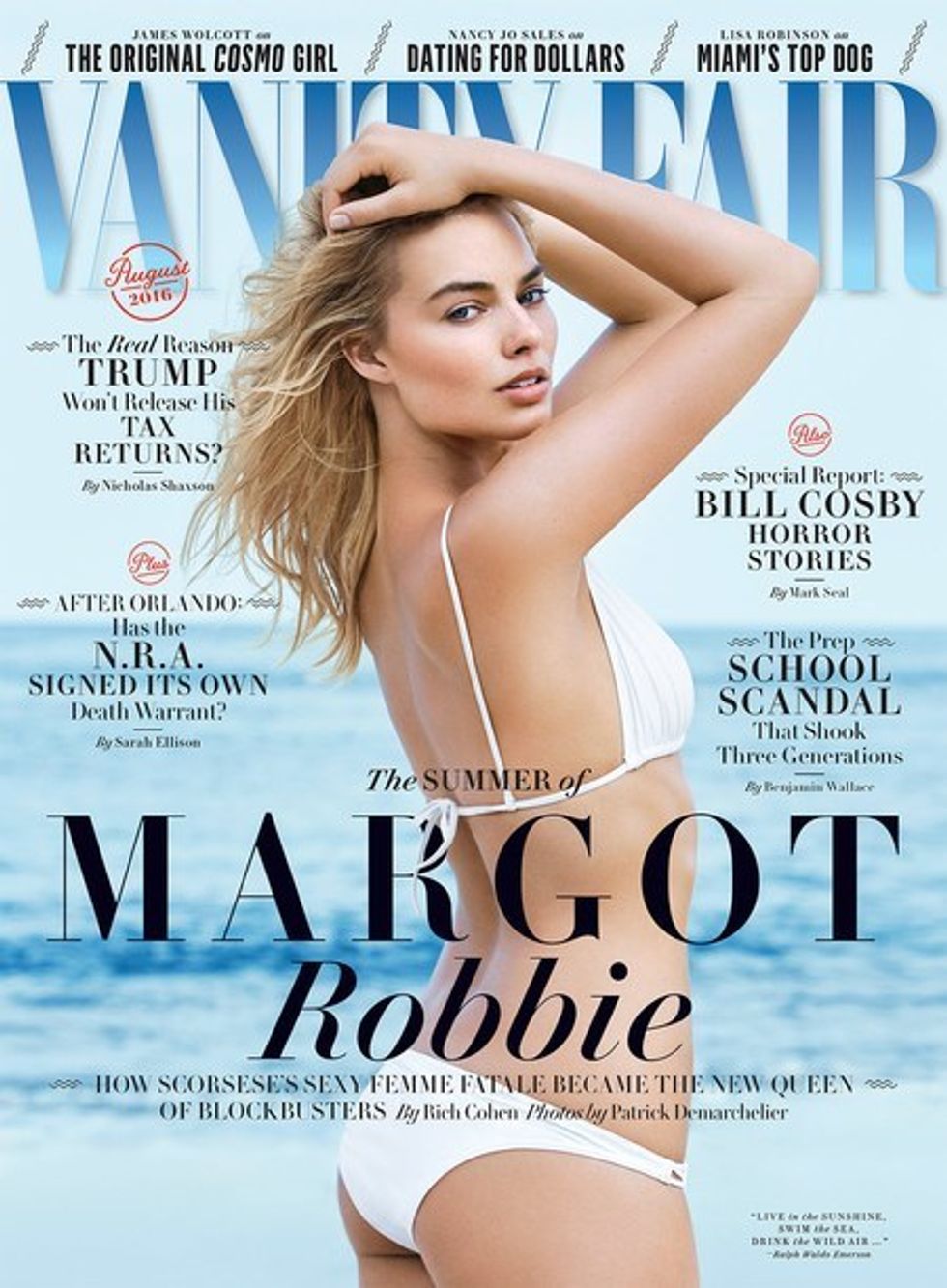 It was written as if the only people who were going to read it were Cohen and a few of his gross friends CC'd over email.
But no one is more perturbed by the misogynistic interview than Robbie's homeland, Australia, who feels Cohen not only undermined one of their own/the female sex, but their very national pride, and culture.
The country-continent's news outlets attacked Cohen's piece as painting a mocking, condescending portrait of Australians, through the proxy of Robbie.
The Australian, the national newspaper, went as far as saying, "If there's one thing Australians will not stand for, it is being ridiculed by America."
Oop.
Passages from the piece--specifically this one below--have been referenced as the most aggressively insulting of Australian culture:
This paragraph is a declaration of war https://t.co/Cve3eq9r24 pic.twitter.com/iSpO72gzKV
— David Mack (@davidmackau) July 6, 2016
"Sunny and slow..."
Other journalists have chimed in...
Margot Robbie: I don't like talking about growing up in Australia, it encourages stereotypes

Rich Cohen: DINGOES EAT BABIES FOR REAL
— Jenna Guillaume (@JennaGuillaume) July 6, 2016
Hiddleswift just arrived in Australia. I hope their traveling paparazzi team updated them on the Margot Robbie/VF cover
— Tim Stack (@EWTimStack) July 8, 2016
Australia on behalf of all American journalists who don't write for @VanityFair we apologize for the Margot Robbie piece
— Gregory Ellwood (@TheGregoryE) July 6, 2016
"Australia is America 50 years ago."

Except we have successful gun control and universal healthcare, for starters.https://t.co/CwccZjqCIG
— Stephanie Anderson (@stephanieando) July 6, 2016
EXCLUSIVE: Photo of Vanity Fair writer doing research on Australia pic.twitter.com/8MO87yB1wx
— Petra Starke (@petstarr) July 6, 2016
you sell guns in Walmart and still use the imperial system pic.twitter.com/GcYNjpILjd
— Lucy Valentine (@LucyXIV) July 7, 2016
Considering the state America is in, we have no place judging another nation's progressiveness.
News.com.au editor Dan Stankey changed tweaked Cohen's piece a bit, in a satirical middle finger to the writer, as well as, well, America:

Australia is so far gone, we have to go to America to find a boy next door. In case you missed it, his name is Donald Trump. He is 70 and beautiful, not in that otherworldly, catwalk way, but in the kind of way that makes you want to drown kittens. He is strawberry blonde but malevolent at the roots. He is tall but only with the help of shining towers that he builds as monuments to his greatness. He can be sexy and composed, even while firing reality TV wannabes, but only in character. As I said, he is from America. To understand him, you should think about what that means. America is Australia 50 years ago, racist and bigoted, a throwback, which is why you go there for throwback people.
0_0