Little Men

An achingly tender gem of a film by Ira Sachs about two boyhood friends who are torn apart when their parents squabble over real estate. Greg Kinnear plays Brian, a less than successful actor married to a psychotherapist (Jennifer Ehle) and living with their quiet, artistic, son Jake (Theo Taplitz). When Brian's dad dies they inherit his father's building in Brooklyn and move into it. The building also includes a ground floor dress shop run by a woman named Leonora (Paulina Garcia). Leonora's son Tony (Michael Barbieri) takes Jake under his wing and they become fast friends. But when Brian is forced to reevaluate the lease on the shop (Leonora and his dad were quite close and he never raised the rent in years), the friction builds and the kids are collateral damage. The two boys are extraordinary --- Jake uses his art as armor against the world until he meets the scrappy, tough Tony, and together playing video games and rollerblading around the neighborhood they form a solid, true, bond. Much like Sachs' other "real estate tragedy," Love Is Strange, the plot, on paper, seems relatively simple and rather slight. But just like that film, there is so much poignancy and poetic power that it's devastating.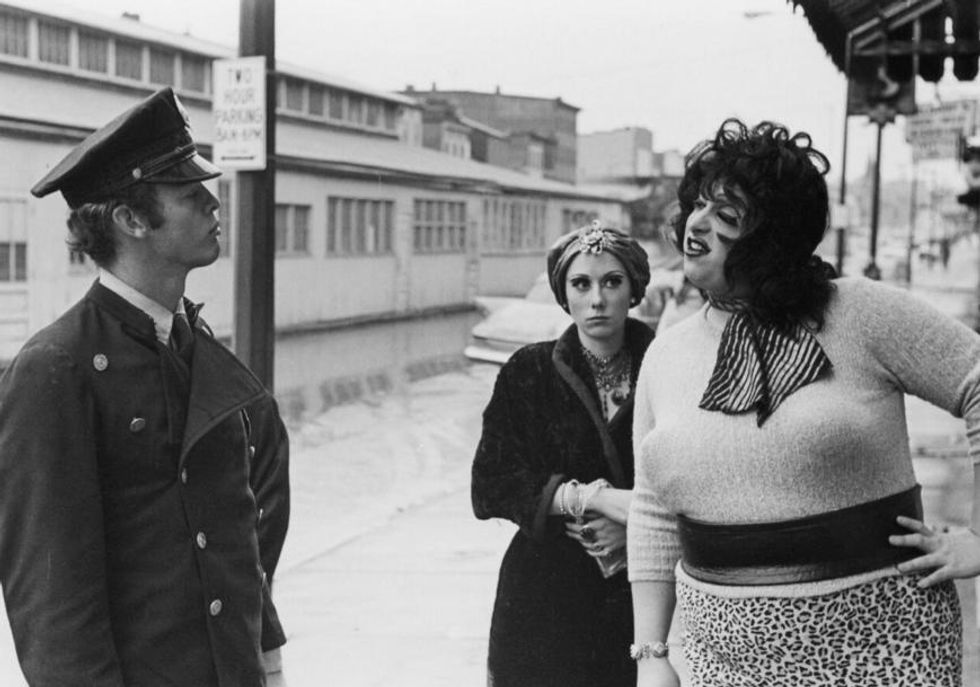 Multiple Maniacs
John Waters' hilariously warped 1970 warm-up to Pink Flamingos has been given a splendid restoration by Janus Films. Divine is the maniacal leader of a gang who go to the suburbs and erect a tent with their "Cavalcade Of Perversions" only to rope in people, rob and occasionally kill them. This self-proclaimed "celluloid atrocity" is rife with fabulously deranged Catholic imagery -- after Divine is attacked by some glue-sniffing perverts she is led to a church by the Infant Of Prague and has religious visions before getting a rosary job by the great Mink Stole. The film features David Lochary, Mary Vivian Pearce, Edith Massey ("Egg Lady"), and the unforgettable Cookie Mueller and a giant lobster.

Disorder
An intensely suspenseful French thriller and moody character study about Vincent (Matthias Schoenaerts), a mentally wounded ex-soldier who takes a job at a remote villa on the French Riviera as a bodyguard tasked with "babysitting" the wife (Diane Kruger) and son of a wealthy (shady) businessman while he is away. The movie plants you inside Vincent's paranoia, which makes him see danger at every corner. You begin to wonder if he is becoming the threat to the wife and her son, until it becomes scarily clear there are more sinister forces at work. Director Alice Winocour keeps the tension levels rising as the attacks against the family mount, but never losing sight of the hulking, hair-trigger angry, damaged soul that this man is.
Women He's Undressed
"What happens to boys who dress dolls," is the question posed in this fantastically entertaining documentary by Gillian Armstrong (Little Women) about the three-time Academy award winning costume designer Orry-Kelly. Orry George Kelly was born in Kiama, Australia and traveled to New York in the 1920s to work as an actor but he was so good at designed "frocks" for shows it became his trade. After living in Greenwich Village (with roommate Cary Grant) selling custom-made ties he headed to California and got a job at Warner Brothers where he did the costumes for such films as 42nd Street, Jezebel, Casablanca, Now, Voyager and others. The documentary, which interviews other designers and actors like Jane Fonda (who Orry-Kelly dressed in several movies), casts a light on the designer's wit, his talent, his love for drink, and his openness about being gay in a time where that was kept under wraps (and what on-again-off-again friend Cary Grant struggled with). But the scope and daring of his work in such films as Some Like It Hot, Oklahoma, Auntie Mame, Gypsy (he worked on over 285 films) is amazing.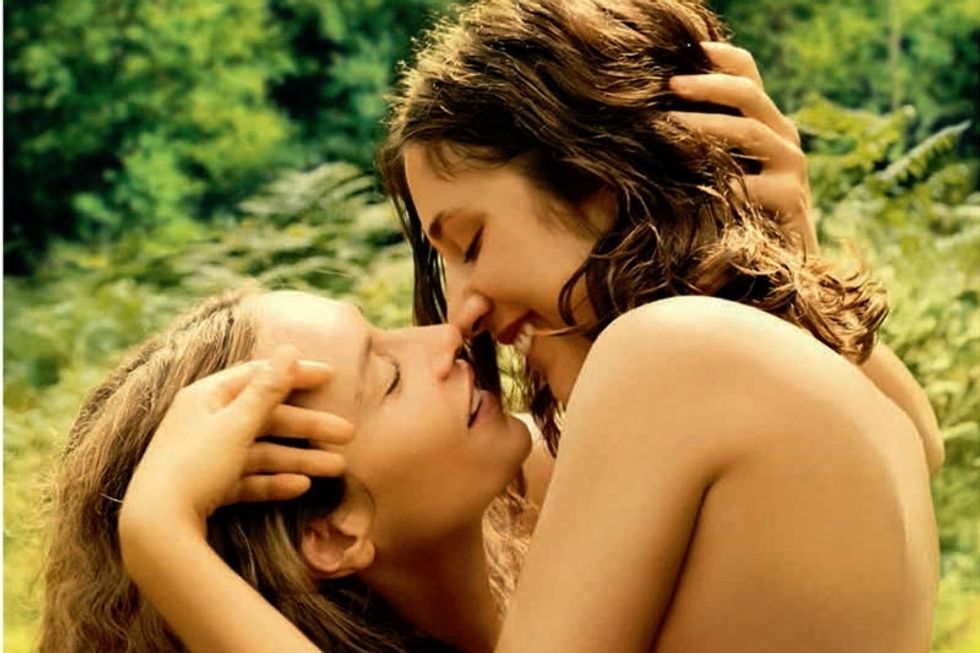 Summertime

Ravishing, wildly romantic, film set in France in 1972 where country girl Delphine (Izia Higelin) moves to Paris and falls in with a rowdy group of women's libbers. But she falls hard for rabble-rousing Carole (Cecile De France) and much to Carole's surprise (she is living with a boyfriend at the time) they start up a tempestuous love affair. When Delphine's father has a stroke she has to return home to run the farm with her mother, and Carole leaves Paris and heads there to be with her. But Delphine's closeted life on the farm, and to neighbors, rankles Carole's feminist ways. Director Catherine Corsini's tender-hearted tale is rich with that aching, passionate, torment of first love and both Cecile De France and Izia Higelin are just radiant on screen.