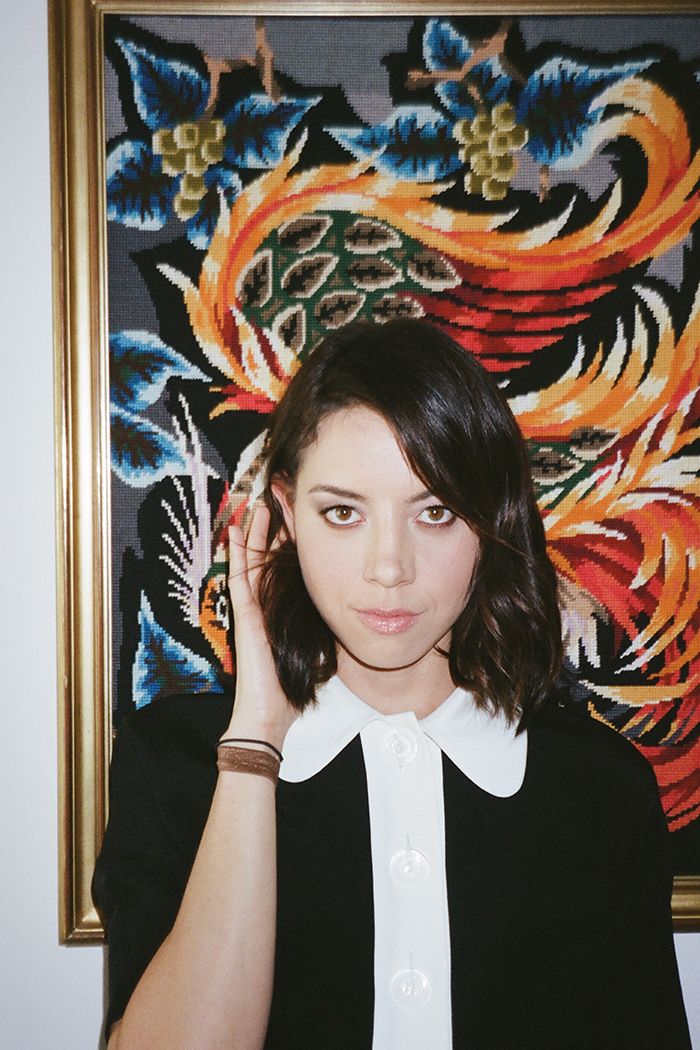 Aubrey wears a
Ruffian blouse
She won us over with her bluntly lovable
Parks & Recreation
character April Ludgate. She toughened up
Funny People
,
Scott Pilgrim vs. the World
and episodes of
Portlandia
, and she recently made meme history by voicing the title role of
Grumpy Cat's Worst Christmas Ever
. Through it all, Aubrey Plaza has been an outspoken lover of pranks, so we spent an afternoon watching her prank-call businesses while wielding her signature deadpan at the camera. Below, Plaza offers some pranking pro-tips and reveals that her original AOL screen name was "RadBeaver."
What's the most important thing about making a successful prank call?
Never use your name. Always use the name "Tiffany Amber Theeesin" -- spelled exactly like that.
Best prank you've ever pulled?
Following my middle-school principal home in a cardboard box after school. I followed her down the street, and every time she turned around I would drop down and hide in the box. She knew it was me.
How do you prank people via social media?
I believe the Internet is one huge prank on everyone in the world. The joke is on us. And sure, there are many ways... I like to sign people up for ridiculous email subscriptions that they definitely don't want.
Has anyone ever prank-called you?
My little sister and her friends called me once and told me that my sister was high for the first time and freaking out, and I believed them and proceeded to "talk her down" for an hour before they broke and then laughed at me and told me I sounded like a mom.
What's the weirdest or least accurate thing you've ever read about yourself online?
That I am entirely made up of human parts.
Do you see social networking as an integral part of your work, or do you prefer to outsource it?
I am only on Twitter because I joined a long time ago and have never outsourced it. I don't see it as an integral part of my work at all... It has nothing to do with my work. It's mostly something I do when I'm bored or feel like promoting something I care about. Or a way for me to confront anonymous haters of my basketball team, the Pistol Shrimps.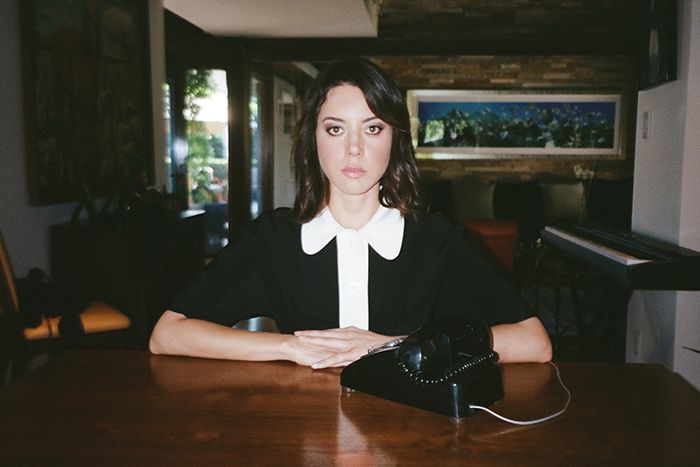 What would your career look like in a world without the Internet?
The same? Is this a trick question? I'm scared.
What was your AOL screen name?
For real, my first AOL screen name ever was "RadBeaver." This is not a joke. I thought beavers were funny animals and had no idea that it would attract creepers in chat rooms. Once I learned the other meaning of "beaver" I quickly got off AOL and joined a convent.
What were you into in the early web 2.0 days -- Friendster? Myspace? LiveJournal?
I was really into any blogspot. I created a ton of fake blogs. Two favorites: saltyseahags.blogspot.com (a humor blog written from the point of view of a sea witch that lives in the bottom of the ocean) and
imghanadie.blogspot.com
(an actual love journal of my study abroad experience in Ghana -- this really pissed off my parents).
What's the weirdest thing you've bought online?
A toilet goblin.
Whom do you stalk on Instagram?
Really old people. Can't get enough of them. The older the better. Send them all to me. Please.
If you could adopt any web-famous animal, who would it be?
GRUMPY CAT.
How often do you Google yourself?
I don't have to because my MOTHER DOES IT EVERY SECOND AND THEN TELLS ME ABOUT IT!!!
What's the longest you've ever been offline?
Not long at all but when I'm done emailing this interview to you I am going to throw all of my devices into the LA river and join a forest cult and check trees and instead of stupid emails.
Fashion by Jessica Paster / Makeup by Mai Quynh / Hair by Marcus Francis/ Photographer Assistant: Amber Sterling
More #BreakTheInternet Stories